Another first inning gone awry for Volquez
An error opened the door as the Mets scored three runs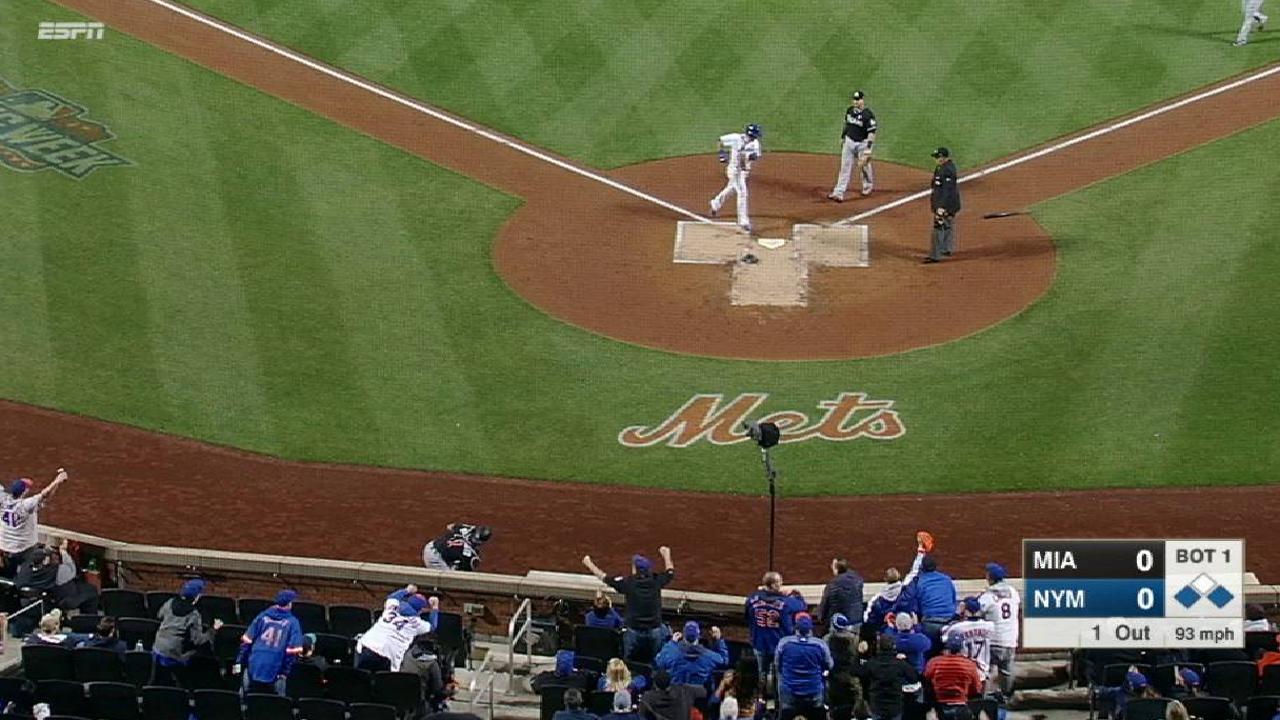 NEW YORK -- After Jose Reyes lifted a routine fly ball to center field to lead off the first on Sunday night, the inning quickly unraveled for Marlins right-hander Edinson Volquez.
The next six batters reached safely, one the result of an error by catcher J.T. Realmuto, and before the third out was recorded, the Marlins were down three. They never recovered, and their bid for a three-game sweep fizzed in a 5-2 loss to the Mets at Citi Field.
"I think tonight we lost the game in that inning," Volquez said. "That was the whole game. Solo shots can't beat you. But I'm not going to worry about. I'm going to keep making pitches and go deep into the game."
Volquez did recover, and the Marlins rallied to within 3-2 in the third inning. But in the fifth inning, Jay Bruce crushed a home run off the Marlins right-hander, and Michael Conforto added another solo shot in the sixth inning.
Volquez worked six innings, allowing five runs, with four earned, while striking out seven.
Unable to pick up their first three-game sweep at Citi Field since 2009, the Marlins settled taking two of three at New York, and finishing up their road trip at 3-3.
"We won the series," Volquez said. "If you can take two of three, you're going to be in a good position."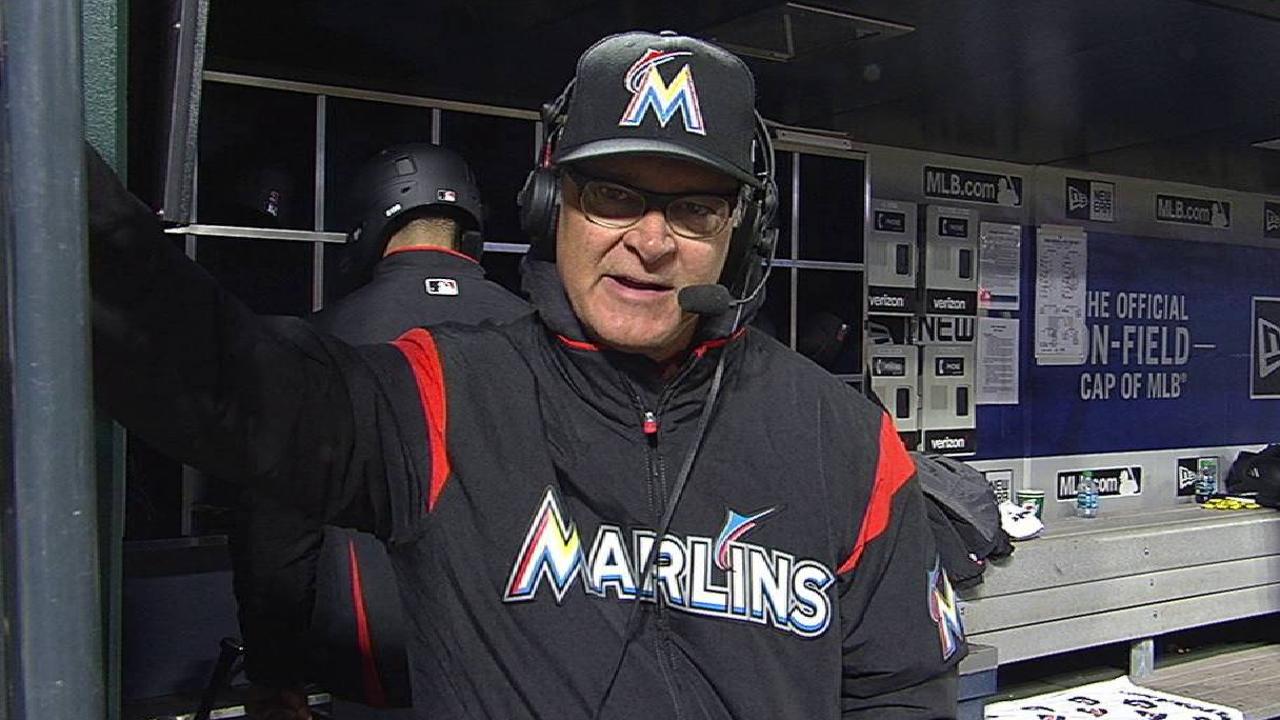 The first inning, though, set the tone.
The Mets collected a few singles on grounders just out of the reach of infielders. The pivotal play came on Bruce's grounder to first baseman Justin Bour with runners on first and third. Asdrubal Cabrera raced home and would have been in a run-down, but Realmuto appeared to take his eye off Bour's throw at the last second, and when the ball skipped away from the plate, Cabrera scored.
"That probably cost a couple," manager Don Mattingly said. "They get one right there, for sure. But it probably cost us a couple."
Lucas Duda singled and with the bases full, Volquez walked Conforto, forcing in a run.
"I walked another guy, too," Volquez said. "Whatever happened there, that's part of the game. You cannot get crazy with it."
In both of his starts, Volquez has had stressful first innings. On Opening Day at Washington, in the first inning, he had two on and no outs, and struck out, in order, Bryce Harper, Daniel Murphy and Ryan Zimmerman, escaping without allowing a run.
Volquez wasn't as fortunate on Sunday night.
Asked if there was any explanations for the difficulties in two straight first innings, Volquez responded: "No. No. They found the hole. They put it through the infield. They put a good swing on the ball. [Yoenis] Cespedes had a hit-and-run, and Dee Gordon was going to cover the bag and it went through. That's part of the game."
Joe Frisaro has covered the Marlins for MLB.com since 2002. Follow him on Twitter @JoeFrisaro and listen to his podcast. This story was not subject to the approval of Major League Baseball or its clubs.