Altuve's 1st stolen base of season is No. 200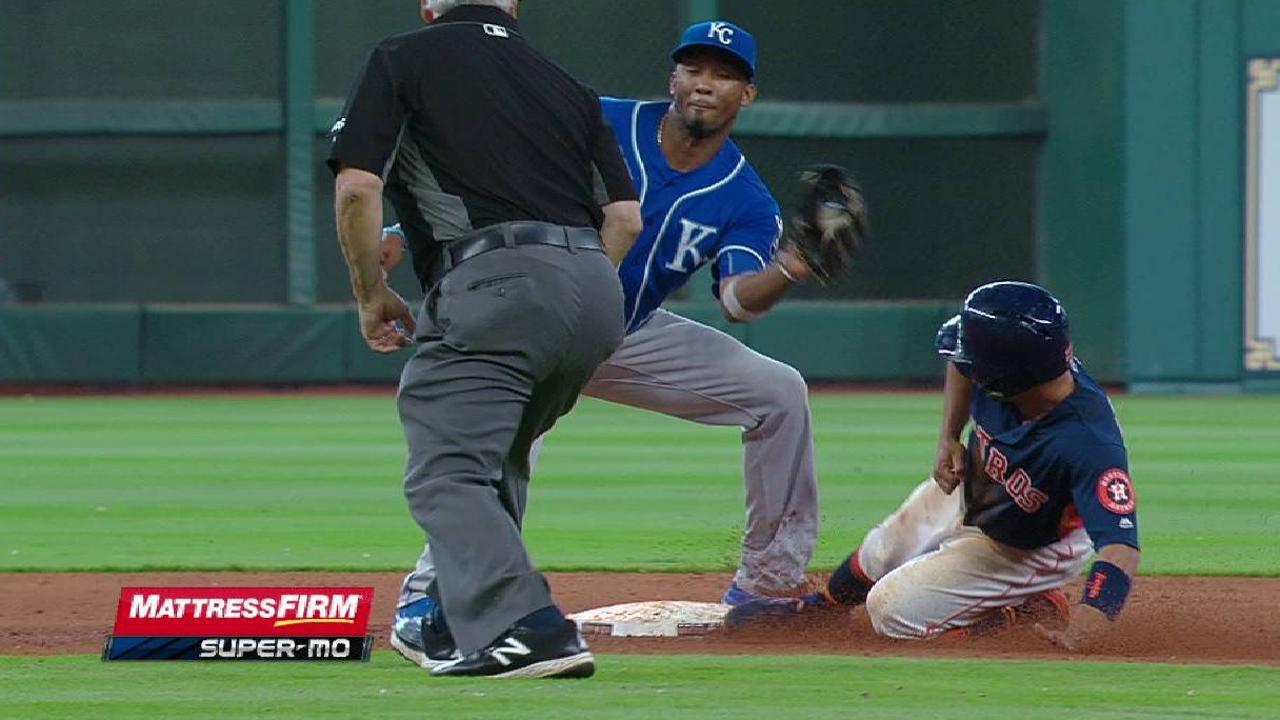 HOUSTON -- Carlos Beltran isn't the only Astros player reaching milestones this season.
Second baseman Jose Altuve recorded his 200th career stolen base and his first this season in Sunday's 5-4 walk-off win in 12 innings against the Royals. Altuve was successful on a swipe of second base in the eighth inning following a single. He stole second with Brian McCann at the plate.
"It means a lot," Altuve said. "Every time you steal a base, you are also helping your team. I'm trying to play hard at 100 percent. It feels good to get to 200."
Altuve's season high for stolen bases is 56 in 2014. He has stolen at least 30 bases in each of the last five seasons, since becoming a regular in the Astros' lineup.
On Friday, Beltran tied Yankees legend Joe DiMaggio with the 49th-most RBIs in Major League Baseball history with 1,537.
Richard Dean is a contributor to MLB.com. This story was not subject to the approval of Major League Baseball or its clubs.