Prado set to test hamstring on rehab stint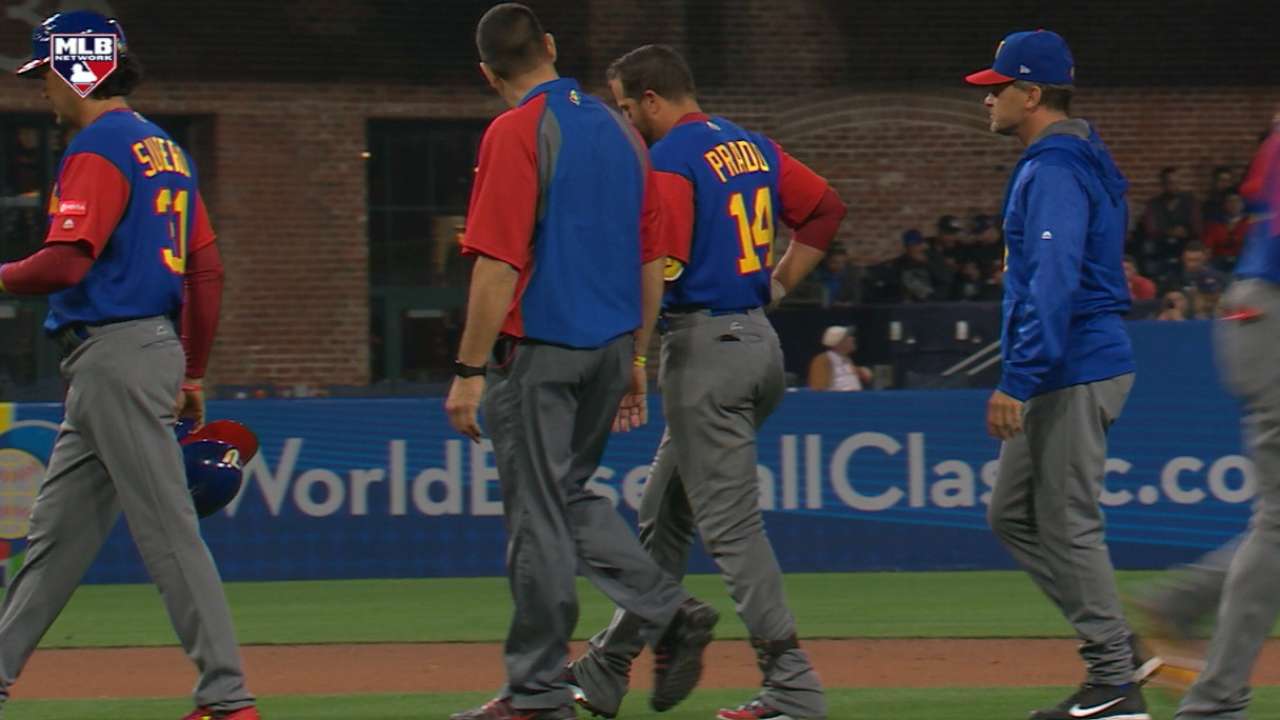 NEW YORK -- Martin Prado could be playing in rehab assignment games for Class A Advanced Jupiter later this week, which means the 33-year-old third baseman might miss the Marlins entire first homestand before being reinstated from the disabled list.
Best case scenario has been Prado being back during the four-game series with the Mets, which begins on Thursday at Marlins Park. But he could be playing in rehab games at that time, which means he would be with the Marlins on their second road trip.
"Martin is doing really good," manager Don Mattingly said on Sunday. "Our plan is still the same. He will end up playing some games in Jupiter. Nothing has really changed with that. We'd rather miss it by a day or two until he is totally healthy."
Prado is on the disabled list with a right hamstring strain, suffered on March 15 when he was playing for Venezuela in the World Baseball Classic.
The Marlins have their home opener on Tuesday against the Braves at Marlins Park, and after the two-game set, the Mets visit Miami.
Miami's is back on the road, starting on April 17 at Seattle. If Prado isn't back for the Mets' series, he could be ready at some point during the series with the Mariners.
The Marlins infield is now without Prado and shortstop Adeiny Hechavarria, who went on the disabled list on Sunday due to a left oblique strain.
"We're playing OK," Mattingly said. "We're healthy enough. When we get [Prado] back, I'd like him to stay on the field."
Joe Frisaro has covered the Marlins for MLB.com since 2002. Follow him on Twitter @JoeFrisaro and listen to his podcast. This story was not subject to the approval of Major League Baseball or its clubs.