Depleted Sox dig deep to win in Detroit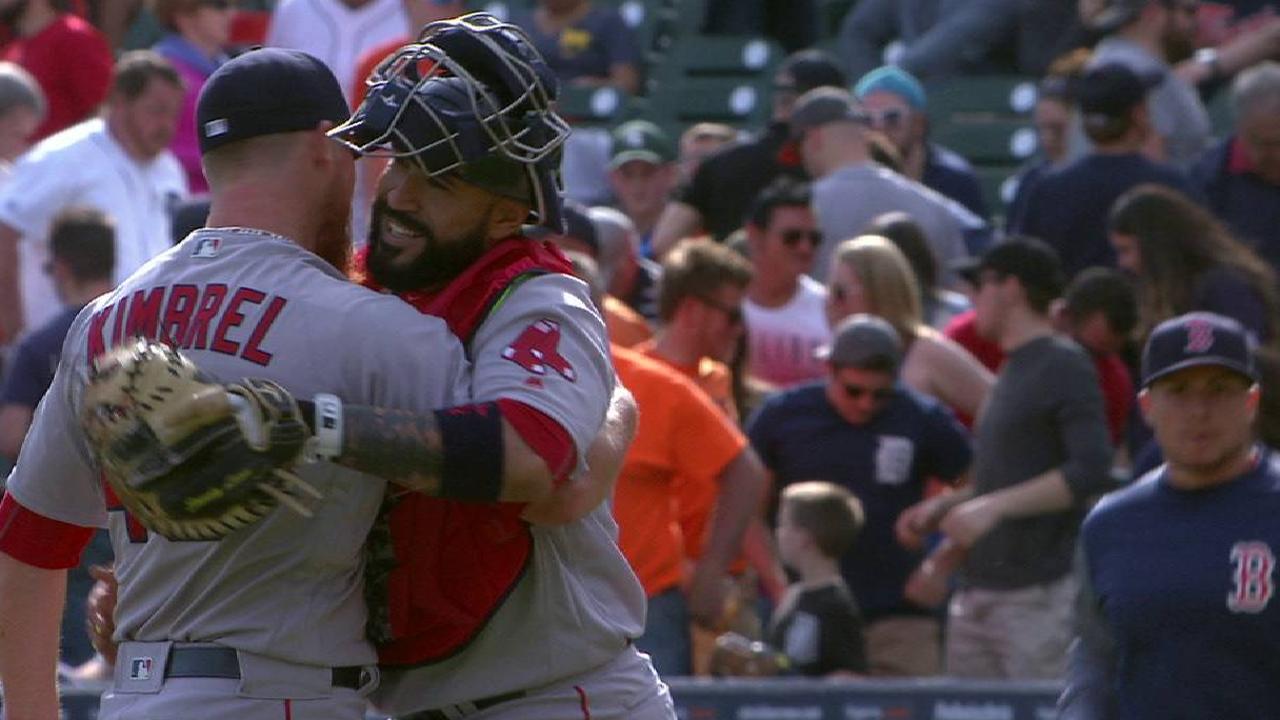 DETROIT -- Winning a game felt as hard for the Red Sox on Sunday afternoon as staving off the recent illnesses that have spread to all corners of the clubhouse.
And that's what made this 7-5 victory over the Tigers feel so satisfying for the short-handed visitors.
For the third straight day, the Red Sox were without three of their best players. Though Mookie Betts returned from his flu, Hanley Ramirez remained sidelined with his.
Center fielder Jackie Bradley Jr. sat out with inflammation and a sprain in his right knee. Shortstop Xander Bogaerts missed his third straight game on the bereavement list following the death of his grandmother.
• JBJ may land on DL with right knee sprain
The Red Sox trailed in the bottom of the first, tied it in the second, fell behind in the second, tied it in the third, fell behind again in the fourth, tied it in the seventh, fell behind again in the bottom of the seventh and then finally broke through with a four-spot in the eighth.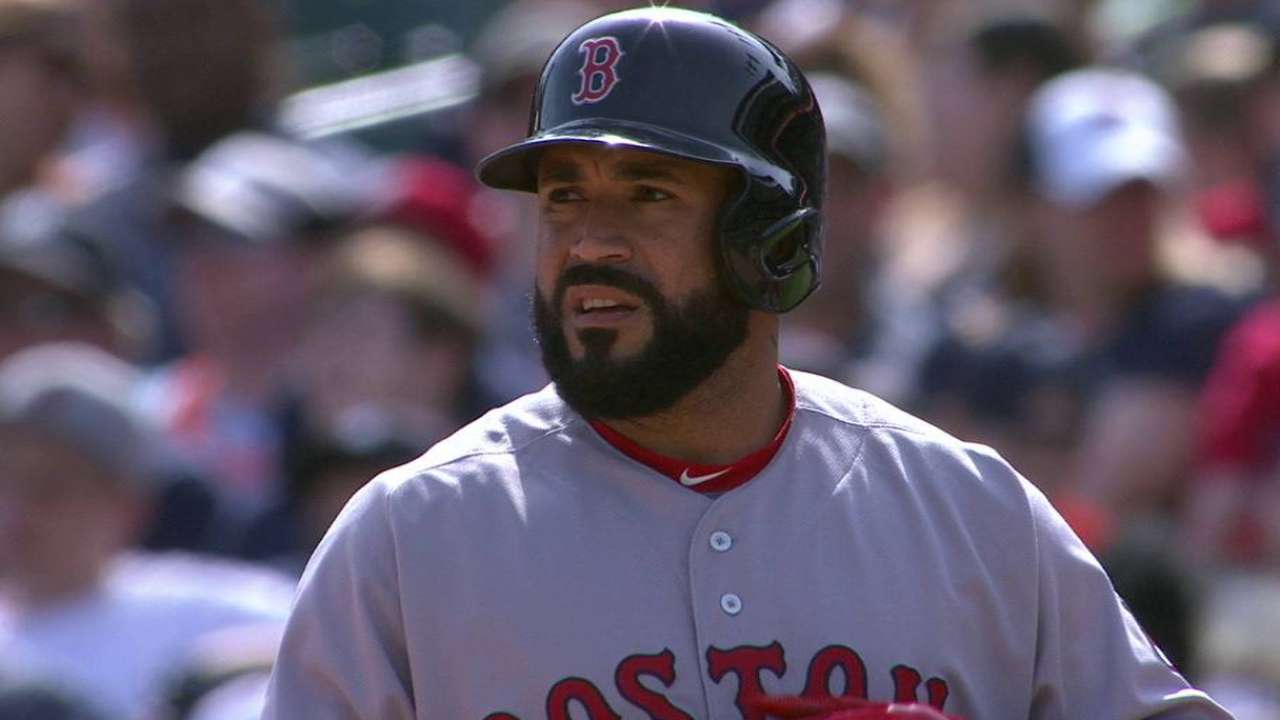 "It just shows the kind of team we have, the depth we have that's here and in Triple-A, too," said Betts. "It's going to take more than 25 guys and we have some other guys that can help the team, too."
It was the first win of the four-game series for Boston, after losing tense battles Friday and Saturday.
"We're going up against a bunch of things that are around our clubhouse right now," said Red Sox manager John Farrell. "The one thing that hasn't emerged was anybody talking about any excuses. We know what's in front of us. We know how people feel and the number of guys that aren't 100 percent, but there's a lot of fight in this group."
The desired recipe for a win would have been for 2016 American League Cy Young Award winner Rick Porcello to pitch magnificently and for Craig Kimbrel to close it out with a dominant ninth.
Considering what the last few days have been like, it was more fitting the way it actually happened.
Porcello labored, giving up 11 hits over six-plus innings. Still, the sinkerballer hung tough (three earned runs, one walk and eight strikeouts) and kept his team within striking distance and earned a no-decision.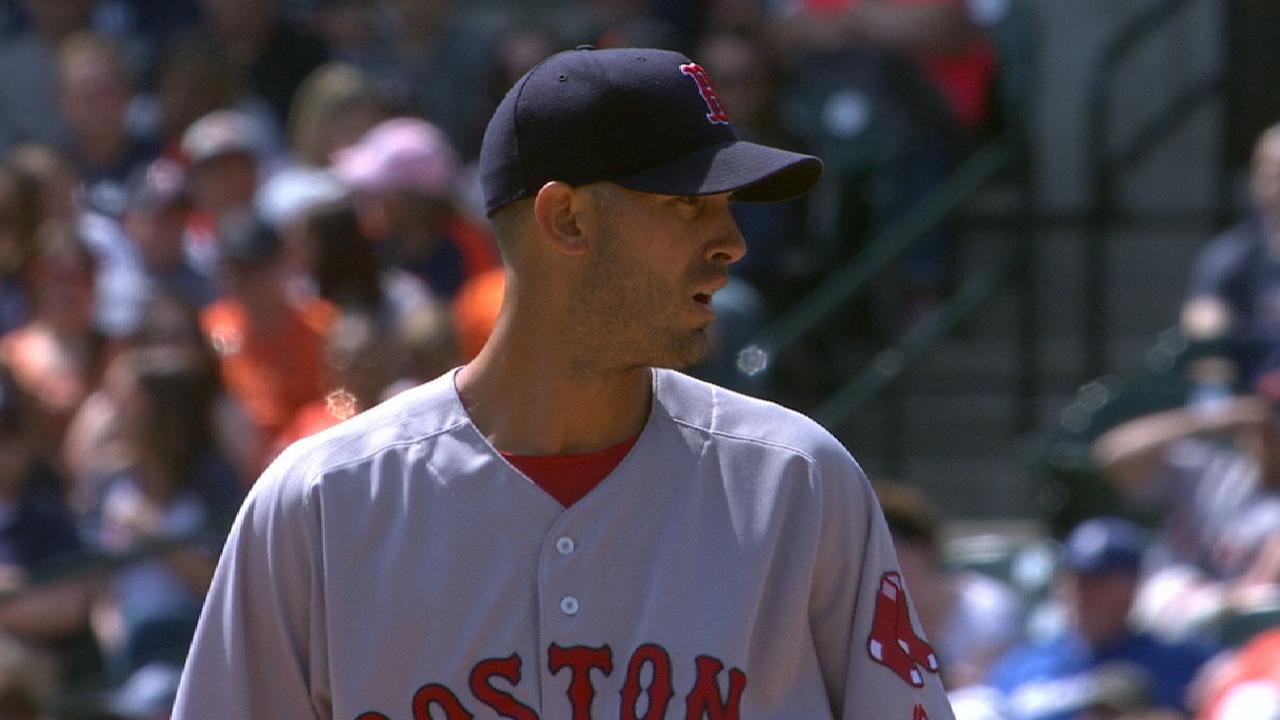 "I felt OK," said Porcello. "Good ballclub, good lineup and definitely battled all the way through and really happy we came out on top. Some things I could have done better, could have executed some pitches better. They really swung the bats well. I felt like some of the outs I got were pretty loud outs, so overall really happy to come out of here with a win."
Then there was Kimbrel. Just when it seemed like the victory was safe with a 7-4 lead, the closer walked Ian Kinsler and Nicholas Castellanos to open the inning. Eight of the nine pitches were balls in those two at-bats.
With the dangerous Miguel Cabrera at the plate, Kimbrel didn't blink, striking him out on a 99-mph heater. Victor Martinez was next, and he provided a scare with drive down the line that was just foul instead of a game-tying three-run homer. The Red Sox happily took the RBI single from V-Mart to make it 7-5.
And Kimbrel took care of business from there, whiffing Justin Upton and Tyler Collins to win the game.
"We've been battling these past three days," said Porcello. "We've got half our squad here, practically. We've been in every ballgame and we're going to keep fighting. I'm so proud of the way the guys are playing and working through it. Even some of the guys are out there playing sick right now. So we just keep grinding."
Ian Browne has covered the Red Sox for MLB.com since 2002. Follow him on Twitter @IanMBrowne and Facebook. This story was not subject to the approval of Major League Baseball or its clubs.