Brewers add Goforth to 'pen; DFA Magnifico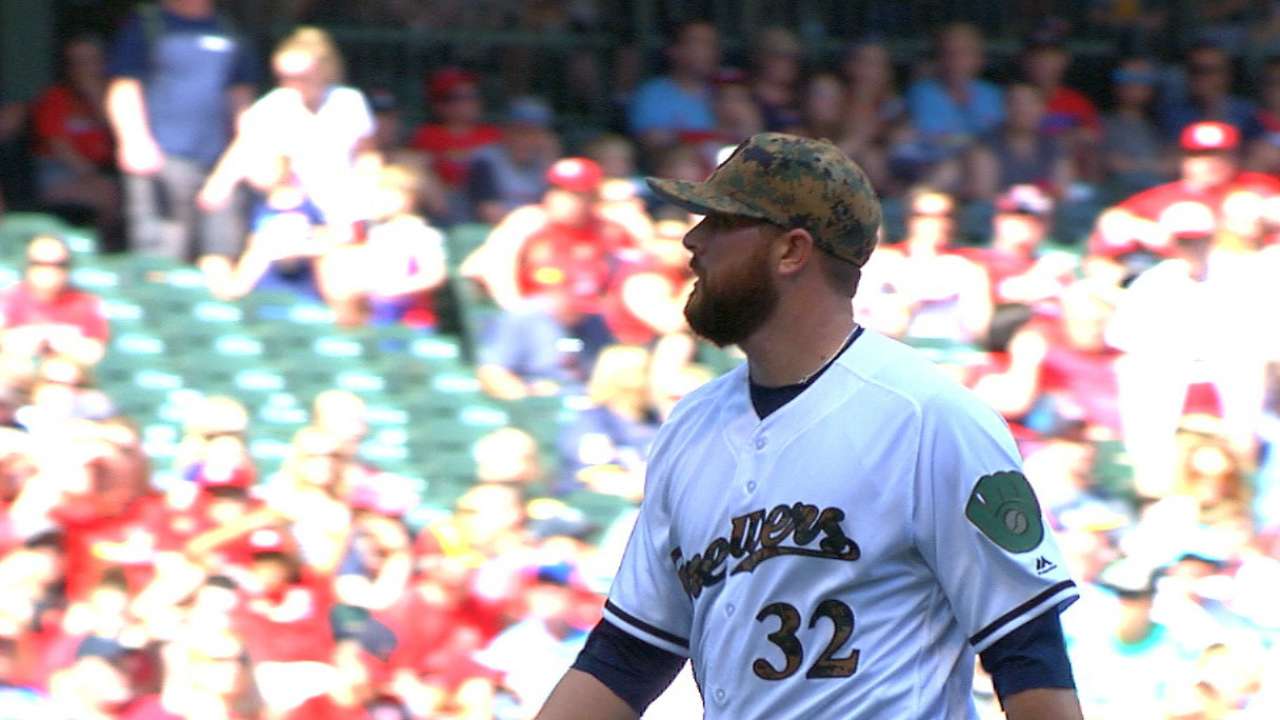 MILWAUKEE -- The Brewers brought in a relief reinforcement on Sunday, but if you followed the team's bullpen battle in Spring Training, it was not the pitcher you probably expected.
Instead of Rob Scahill, who had a sparkling spring and was one of the last bullpen candidates to miss the cut, the Brewers purchased David Goforth's contract from Triple-A Colorado Springs and added him to a hard-worked 'pen for Sunday's series finale against the Cubs.
Goforth arrived at a price. To clear space on a full 40-man roster, the team designated for assignment another right-handed reliever, Damien Magnifico, thus exposing to waivers a 25-year-old who throws 98 mph. The Brewers had already cleared a spot for Goforth on the 25-man roster on Saturday night by optioning left-hander Brent Suter to Colorado Springs.
Why Goforth, who has a 6.11 ERA and a 1.75 WHIP in 30 Major League appearances over the past two seasons?
By rule, teams cannot recall a 40-man roster player within 10 days of Opening Day, unless he is replacing an injured player. So that explains why the Brewers added Goforth, 28, and designated Magnifico, rather than simply call up Magnifico.
As for choosing Goforth over Scahill, who is not on the 40-man roster, one factor is length. Brewers relievers entered Sunday having already pitched 27 2/3 innings, 5 2/3 more than the runner-up A's, who had played the same number of games. For the Brewers, that is an average of about 4 2/3 frames per contest. The Brewers appear more comfortable pitching Goforth in a third inning and beyond than Scahill, who has recorded more than six outs in an appearance once since 2013.
Scahill, however, has enjoyed much more Major League success. He has a 3.68 ERA and a 1.45 WHIP in 100 big league appearances, including a 2.45 ERA and a 1.04 WHIP in 18 1/3 innings with the Brewers last season.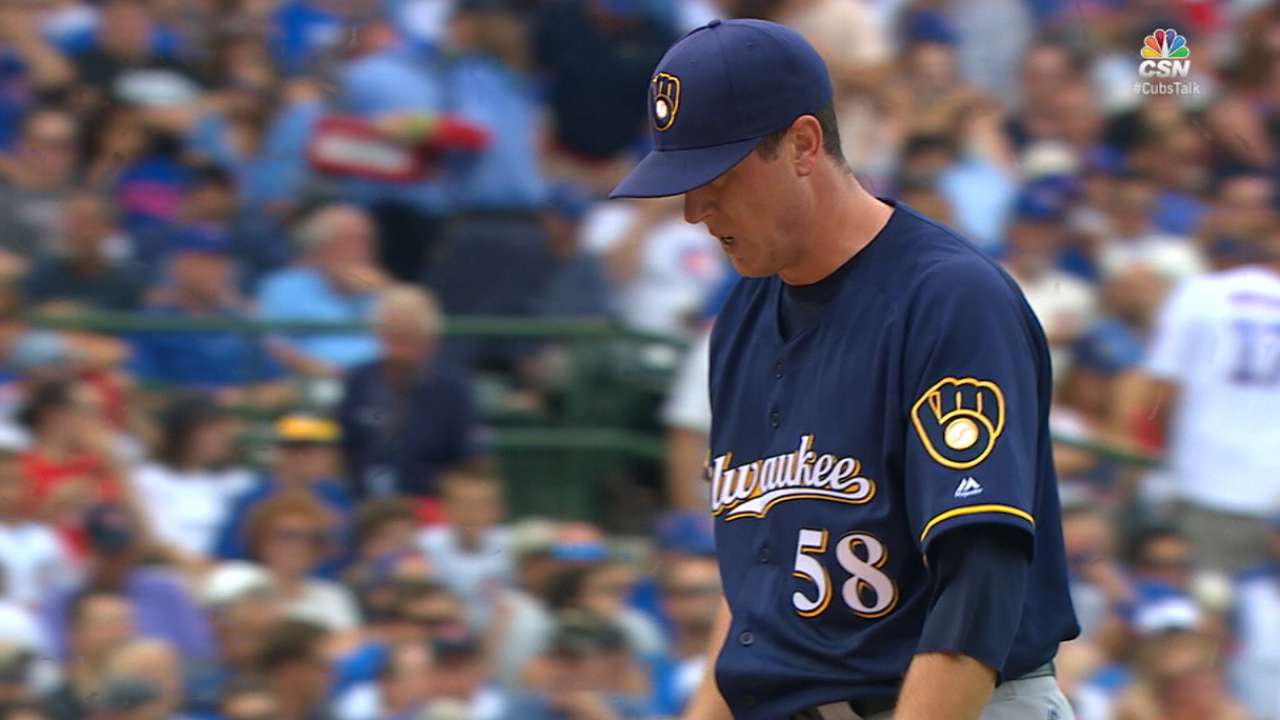 "We're going to have to be a little flexible with that spot, and that's largely a function of going with seven relievers," Brewers manager Craig Counsell said. "There are going to be times when we have to get a fresh arm here, and today is one of those days."
The Brewers opened the season with an eight-man bullpen but cut it to seven when they had the opportunity to claim former first-round Draft pick Nick Franklin off waivers from the Rays. Franklin hit a two-run homer in his first Brewers start on Saturday night.
The upcoming schedule does not provide any relief for the Brewers' hard-worked bullpen corps. Beginning Tuesday in Toronto, the team has a game scheduled for 16 straight days and 26 of the next 27.
Adam McCalvy has covered the Brewers for MLB.com since 2001. Follow him on Twitter @AdamMcCalvy, like him on Facebook and listen to his podcast. This story was not subject to the approval of Major League Baseball or its clubs.