MLB.com Columnist
Phil Rogers
Moments behind the moments of Cubs' title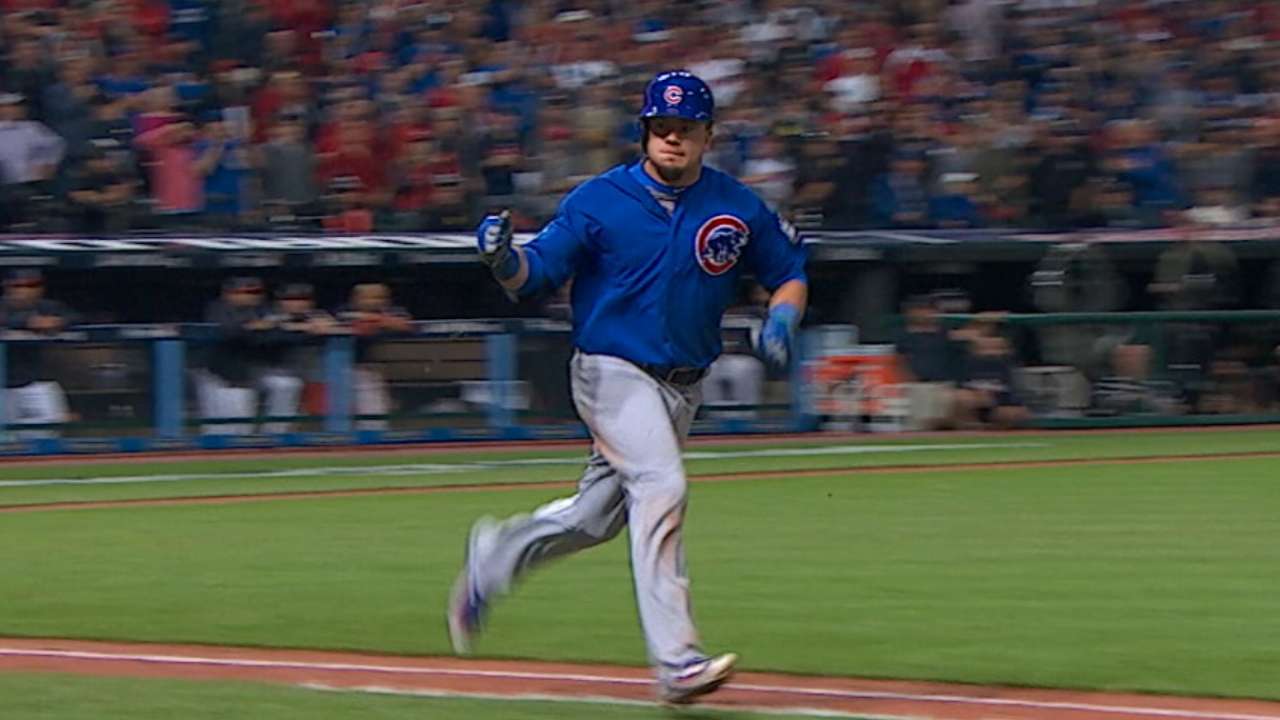 The Cubs are about to hoist a World Series championship banner at Wrigley Field for the first time. It will be a celebration of hundreds of moments on the way to the 10th inning of Game 7. You know them.
But what about the moments behind the moments? Here's a look at some of those that mattered the most, beginning with the theme song:
1. March 16, 1981
Beloved Chicago singer-songwriter Steve Goodman sang a seven-minute version of "A Dying Cubs Fan's Last Request'' on Roy Leonard's popular show on WGN-AM. He had debuted the song two nights earlier at a concert at Park West, and it became an instant hit.
(The offshoot was the Wrigley Field anthem, "Go Cubs Go,'' which was commissioned from Goodman by WGN programming director Dan Fabian in 1984. Apropos of nothing, Fabian's son Dan had become the White Sox senior director of baseball operations.)
2. June 9, 2011
In his second Major League at-bat, the Padres' Anthony Rizzo drove an 83-mph fastball from the Nationals' Livan Hernandez high off the center-field wall at Petco Park. Hernandez hung his head after Rizzo made contact, no doubt thinking it was a home run, as the 21-year-old first baseman had hit 16 home runs in 200 at-bats with Triple-A Tucson to earn his promotion. Rizzo shrugged off the difficulty of hit home runs at pitcher-friendly Petco afterward, saying, "It's all right, I'll hit doubles and triples.''
(Rizzo didn't solve Petco that season, hitting .173 with one homer in 20 Major League games there, and the Padres wouldn't move the fences in until after 2012. They traded him to the Cubs for pitcher Andrew Cashner on Jan. 6, 2012.)
3. Sept. 28, 2011
On what the Washington Post's Tony Kornheister called "maybe the best night of regular-season baseball ever,'' the Orioles rallied to beat Jonathan Papelbon and the Red Sox in the ninth inning as the Rays were simultaneously escaping a 7-0 deficit in the eighth inning against the Yankees in St. Petersburg. The swings in those two Game 162's punctuated a Red Sox collapse in which they wasted a nine-game lead in the American League Wild Card race dating back to Sept. 2.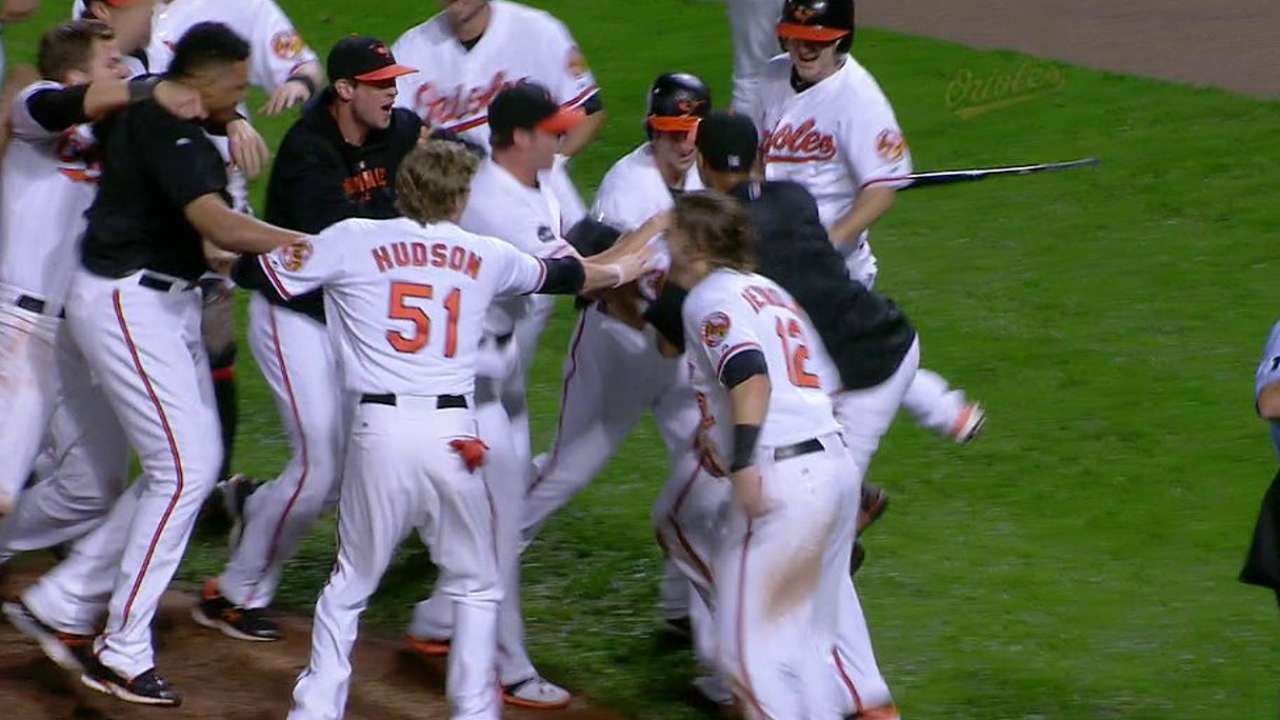 (Maybe Theo Epstein would have left Boston anyway, but after the collapse, the Red Sox gave him permission to talk to the Cubs. On Oct. 13, Epstein agreed to a five-year deal to run Chicago.)
4. Feb. 14, 2012
Joe Maddon had sent Orioles manager Buck Showalter an expensive bottle of wine on the final day of the 2011 season with a note that read, "Go get 'em.'' He had one year left on his contract, but he had been rewarded with a three-year extension to stay with Tampa Bay through '15. His agent, Alan Nero, added an addendum that Maddon would later say he didn't know was in the contract, allowing him to leave early if general manager Andrew Friedman was no longer his boss.
(Shortly after Friedman took a deal with the Dodgers on Oct. 14, 2014, Epstein and Cubs GM Jed Hoyer met with Maddon and hammered out the understanding that would bring Maddon to Wrigley Field.)
5. July 14, 2012
Stanford right-hander Mark Appel rejected an offer from the Pirates in order to return to Stanford for his senior season.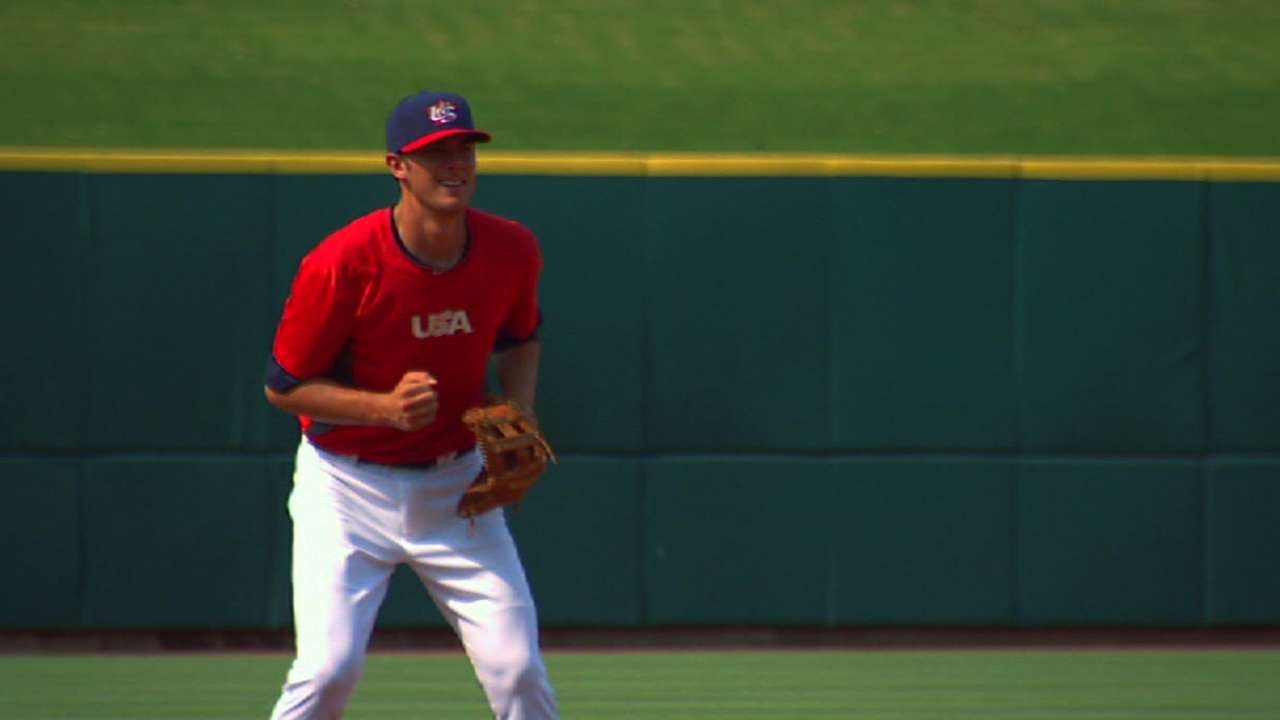 (Appel would go 10-4 with a 2.12 ERA and 130 strikeouts in 106 1/3 innings in 2013, prompting the Astros to take him with the first overall pick in the Draft. That left University of San Diego slugger Kris Bryant available for the Cubs, who took him with the second overall pick.)
6. June 17, 2013
Facing the Tigers at Comerica Park, Orioles right-hander Jake Arrieta gave up a first-inning home run to Miguel Cabrera and was unable to make it through the fifth inning. This followed back-to-back Triple-A starts when he allowed eight and seven runs, respectively, and it would be his 63rd and final start with Baltimore.
(Epstein traded Scott Feldman and Steve Clevenger to the Orioles for Arrieta and Pedro Strop on July 2, 2013).
7. March 1, 2014 (estimated)
The Red Sox offered their homegrown ace, Jon Lester, a four-year, $70 million contract extension when he was looking for five years and $120 million, matching the deal Cliff Lee got from the Phillies four years earlier.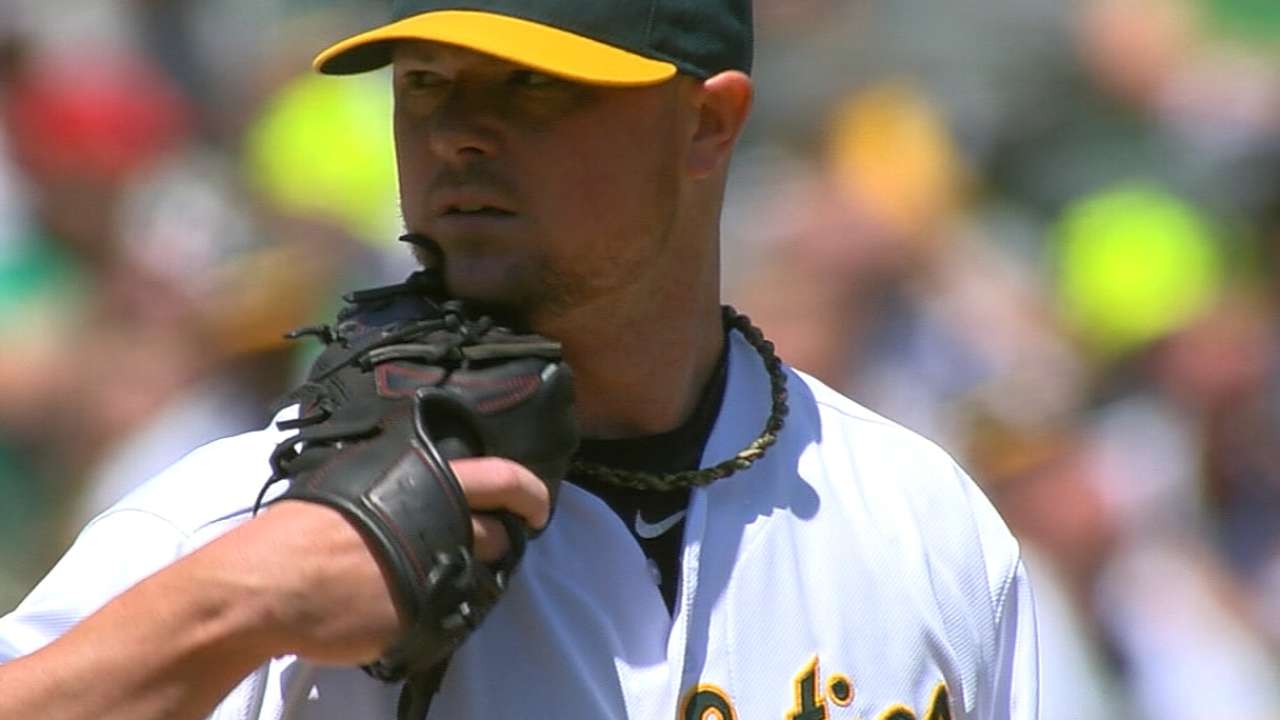 (Epstein never thought Lester would get to free agency until learning of that undersized offer, which was reported by FOX Sports' Ken Rosenthal on April 12, 2014. The Cubs signed Lester for $155 million over six years on Dec. 10, 2014.)
8. July 2, 2014
In his first year as a starter, 30-year-old right-hander Jesse Chavez gave up five runs in five innings in Detroit as Oakland lost, 9-3, capping a three-game sweep by the Tigers. The A's had been leading the AL West since April 12, but the cushion was down to 3 1/2 games, and Billy Beane was nervous.
(Beane traded his top prospect, 20-year-old shortstop Addison Russell, and two other prospects to the Cubs for Jeff Samardzija and Jason Hammel on July 5.)
9. Sept. 17, 2016
Indians right-hander Carlos Carrasco was hit in the right hand by a line drive from the Tigers' Ian Kinsler. He suffered a fracture in his right hand and wouldn't pitch again that season.
(Maybe the Cubs would have defeated the Indians in the World Series anyway, but with Danny Salazar already sidelined by elbow issues, the loss of Carrasco was a crippling blow. Cleveland manager Terry Francona used a patchwork three-man rotation against the Cubs' deep staff, with ace Corey Kluber starting twice on three days' rest, including in Game 7).
10. Oct. 17, 2016
Kyle Schwarber was cleared by Dr. Dan Cooper to hit and run the bases in the World Series if the Cubs advance. The idea of a Schwarber return before Spring Training had seemed off the table until Cooper, the Cowboys' team surgeon, surprisingly gave the green light when Schwarber visited Dallas for a checkup.
(Schwarber would go 7-for-17, including his leadoff single in the 10th inning of Game 7, while serving as the Cubs' designated hitter in Cleveland).
And finally, one more. Early in the 2015 season, Maddon began doing television commercials for Binny's Beverage Depot, which billed itself as "the official champagne supplier of the Chicago Cubs.'' Who knew they needed one of those?
Phil Rogers is a columnist for MLB.com. This story was not subject to the approval of Major League Baseball or its clubs.