Sanchez faces Archer in '17 debut on MLB.TV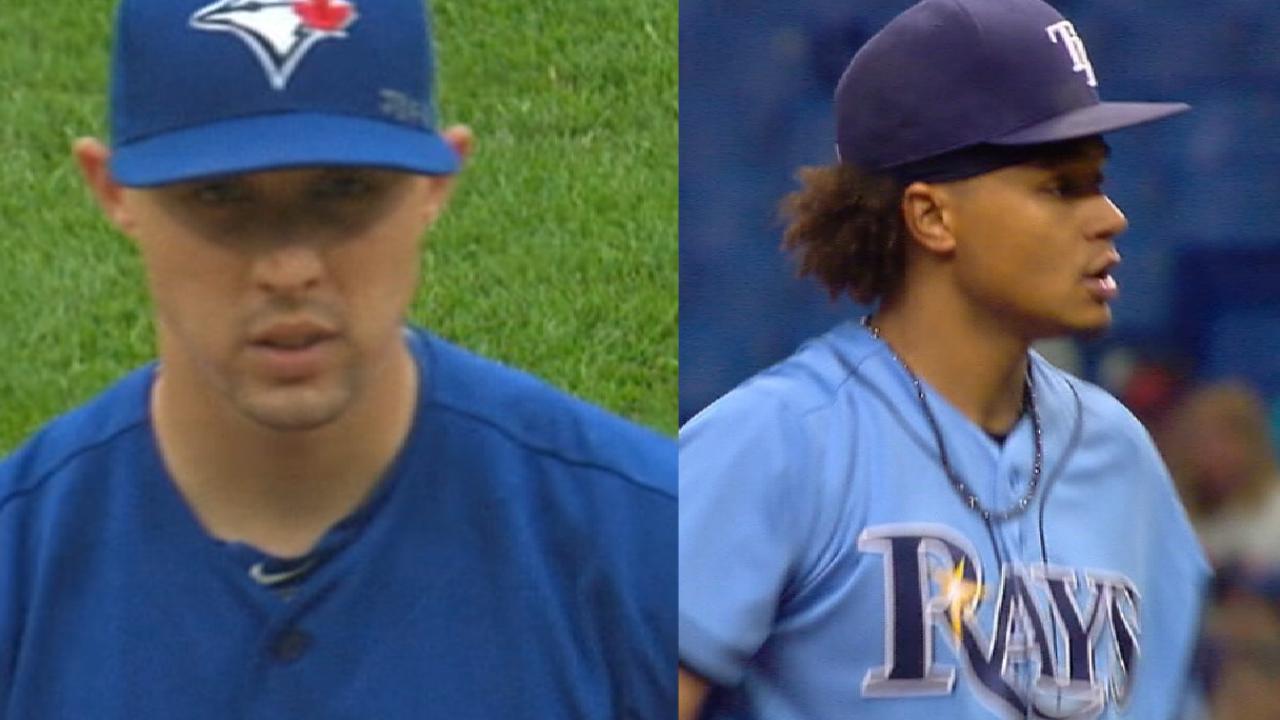 The first full weekend of the regular season is here.
Less than a week into the 2017 season, Major League Baseball has already packed enough big flies, great plays and tense moments in to make us forget about that long, cold winter.
MLB.TV Premium is available for $112.99 yearly or $24.99 monthly, with nearly two dozen features for subscribers to access and interact with live out-of-market Major League Baseball games at 60 frames per second on any of the more than 400 supported devices. MLB.TV single team subscriptions are also available at $87.49 yearly.
Here's what to watch for throughout the day (all times in ET):
Aces collide: TOR @ TB, 6:10 pm.
Reigning American League ERA champion Aaron Sanchez and dynamic right-hander Chris Archer toe the rubber in what should be an early-evening matchup full of swings and misses.
It'll be the season debut for Sanchez, whom Toronto wants to ease into action due to a finger issue. Archer earned a win on Opening Day against the Yankees by firing seven innings of two-run ball.
Southpaw city: KC @ HOU, 7:10 p.m.
This clash between two contenders features two prominent lefties looking to ascend the ranks of the game's best.
For Astros starter Dallas Keuchel, this season is all about proving he's more the 2014-2015 version of himself than the 2016 version, when he struggled following a Cy Young season.
For Royals starter Danny Duffy, this year is about proving he belongs in the conversation of baseball's best lefties after signing a 5-year, $65 million contract this winter.
Both posted quality starts in their season openers, Keuchel earning a win while Duffy settled for a no-decision.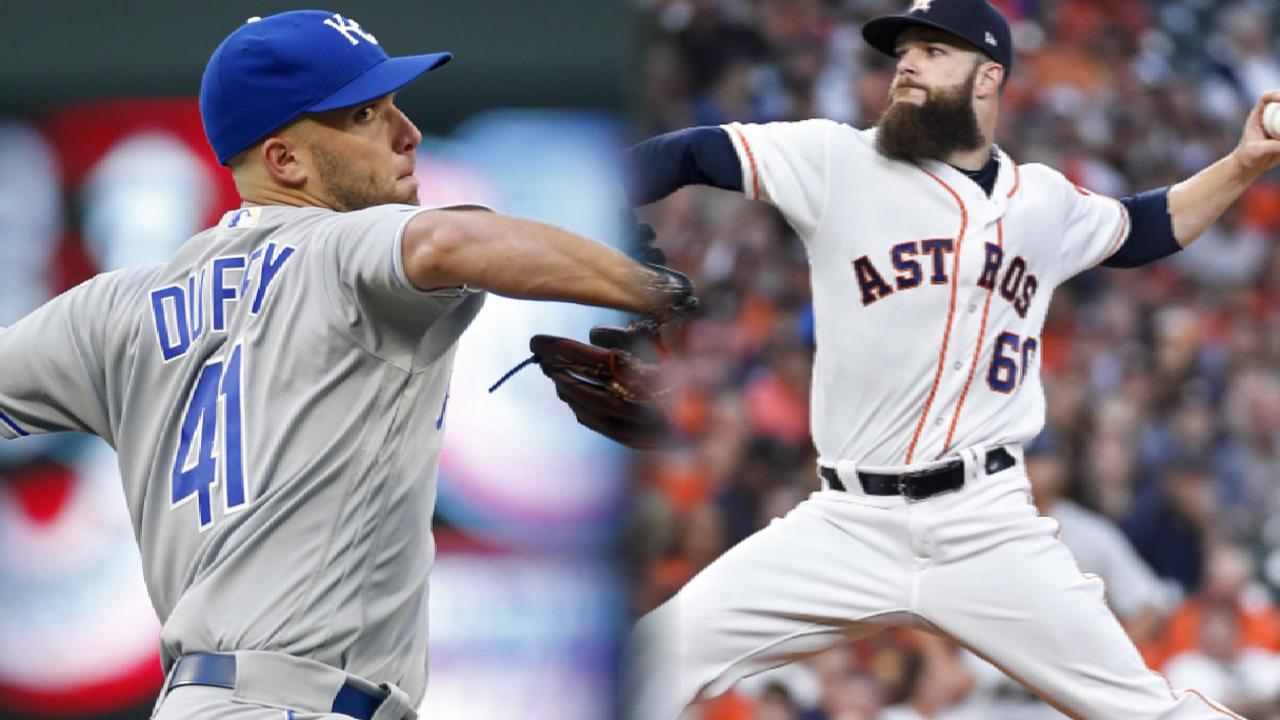 Big arm plus thin air: LAD @ COL, 8:10 p.m.
What happens when one of the best pitchers of all-time goes up against ... the worst pitcher's park ever? Something has to give, and for that reason alone, this is appointment viewing.
Clayton Kershaw's second start of the season comes at Coors Field, where he owns a 4.63 ERA in 17 career starts, easily his highest at any park (minimum five appearances).
Kershaw was his typically dominant self in the Dodgers' opener, beating the Padres with seven two-hit innings. Los Angeles needs him even more now after Rich Hill hit the disabled list Friday with a blister issue.
Colorado counters with 25-year-old fireballer Jon Gray. The Rockies' ace will look to rebound after a tough first start of 2017.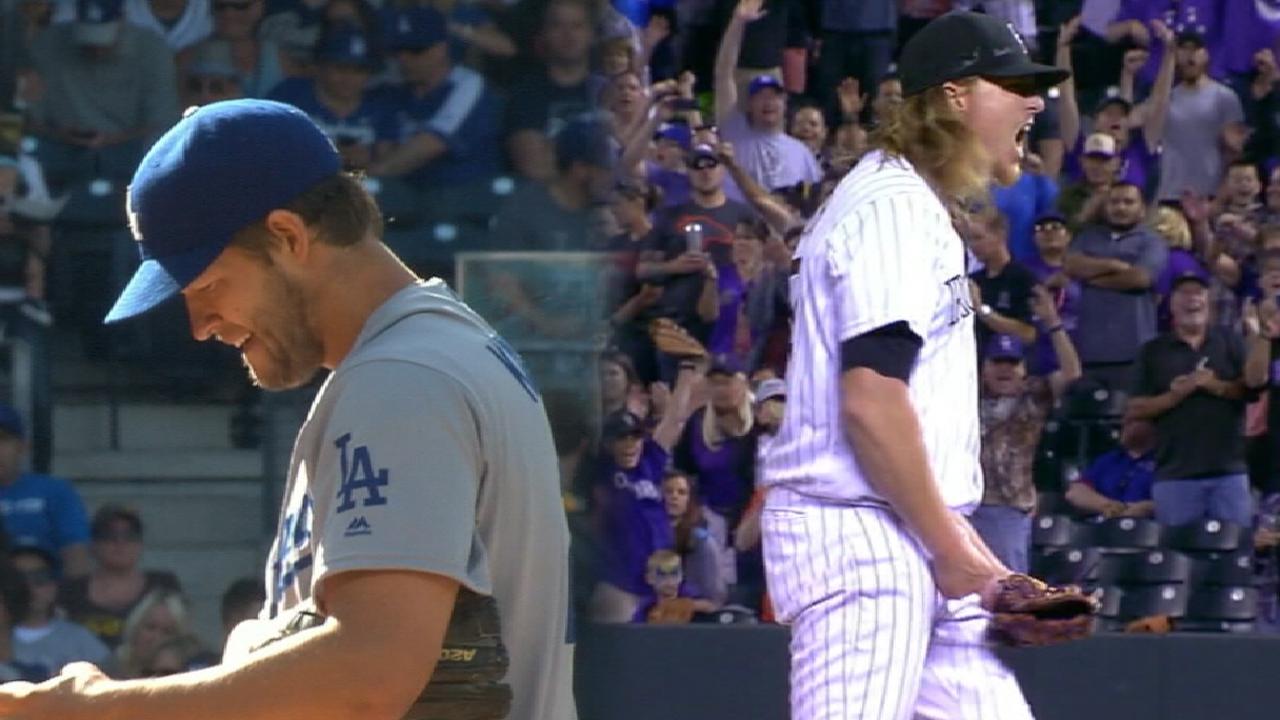 Madison's encore: SFG @ SD, 8:40 p.m.
Madison Bumgarner did it all on Opening Day, striking out 11 over a start in which he started with 5 1/3 perfect innings. Oh, he also hit two home runs, becoming the first pitcher to do that on Opening Day. Whatever Bumgarner does for an encore, it's bound to be special. Jhoulys Chacin pitches for San Diego.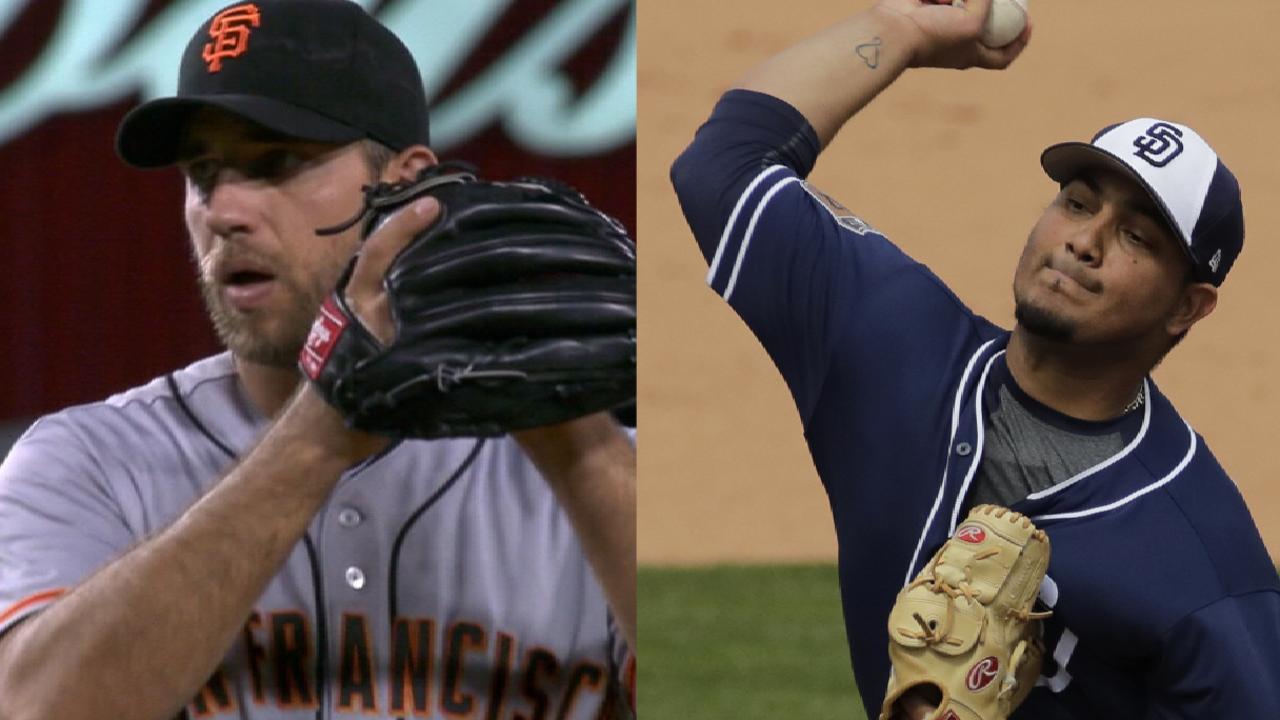 Joe Trezza is a reporter for MLB.com based in New York. Follow him on Twitter at @joetrezz. This story was not subject to the approval of Major League Baseball or its clubs.