Ryu's '17 debut provides encouragement for LA
After dealing with injuries in '15 and '16, lefty pitches well at Coors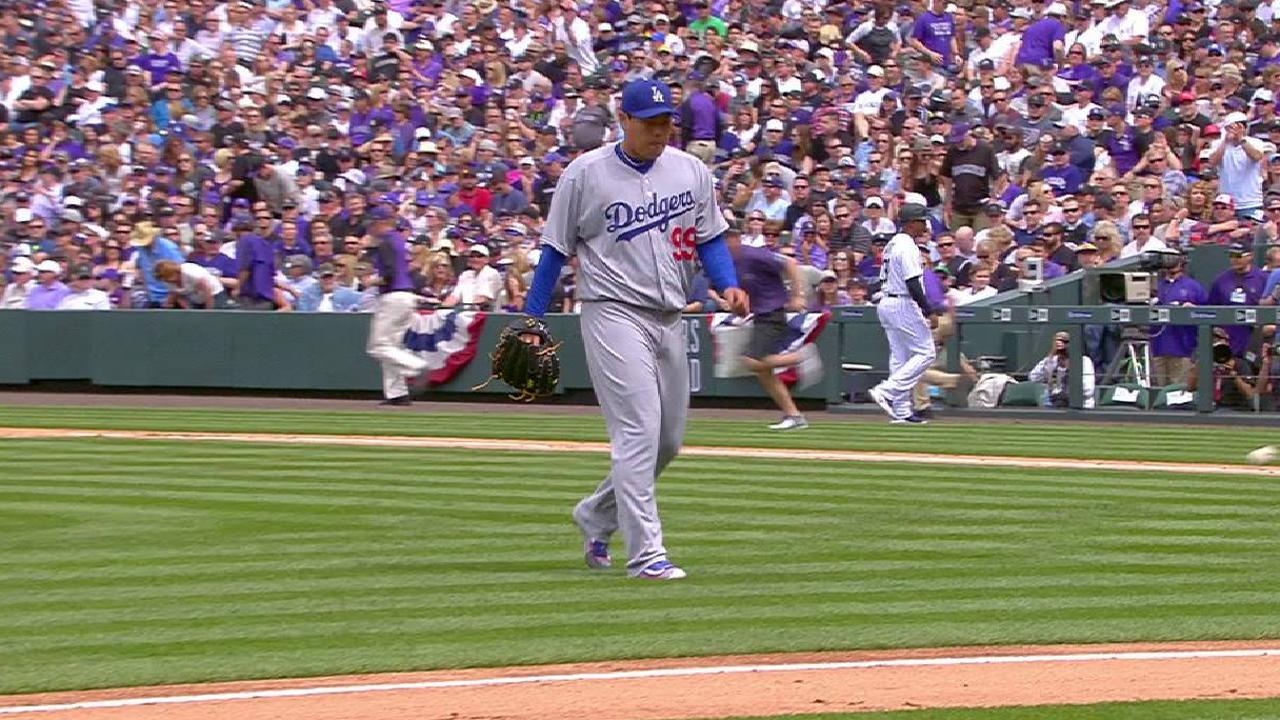 DENVER -- Hyun-Jin Ryu's first start Friday was a success, just not a win. And now with news that Rich Hill is once again headed to the disabled list, Ryu's health is all the more critical to the Dodgers' hopes.
So it goes with the Dodgers' talented but brittle starting rotation. Scott Kazmir is out indefinitely, and now Hill is sidelined again with a finger blister. The season is only five days old.
Ryu was making only his second start since 2014 in the Dodgers' 2-1 loss to the Rockies, and he pitched well enough to be counted on for future starts, as long as he doesn't break. He said his shoulder and elbow, operated on the past two years, are now sound.
"That's definitely the silver lining. I didn't feel discomfort or pain in my shoulder or elbow," Ryu said.
Ryu went 4 2/3 innings and 77 pitches, and was charged with two runs on six hits with five strikeouts. He allowed a first-inning run, then Dustin Garneau ambushed a Ryu fastball on the first pitch of the bottom of the fifth inning for a tie-breaking home run that hit the left-field foul pole.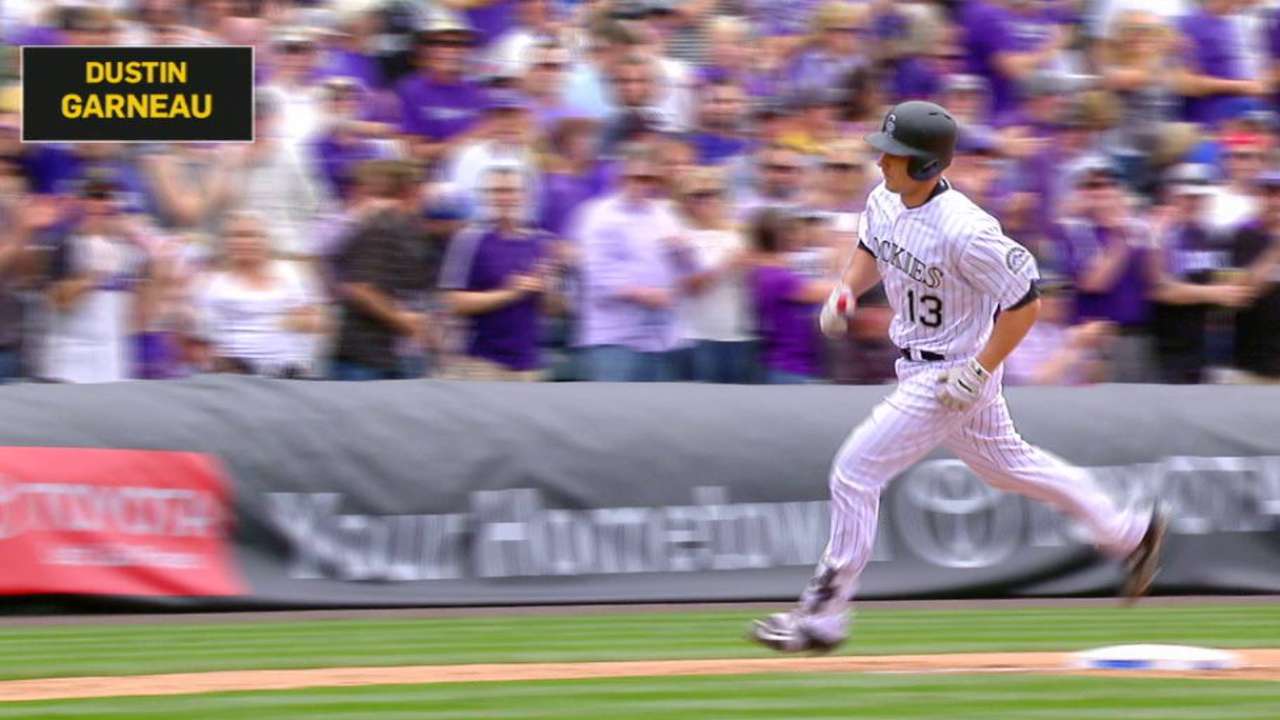 "Hold a team like that to two runs, you expect to win," said manager Dave Roberts, whose club had only one base hit after the fourth inning.
With more support, Ryu might have had a better fate, but the Dodgers' offense went silent against another left-hander, this one being Kyle Freeland, who allowed one run in six innings of his Major League debut.
The Dodgers didn't exactly pick a soft spot for Ryu's season debut, as he acknowledged.
"I really respected the hitters, and also Coors Field is not necessarily the most favorable park for a pitcher, so that's why I tried to be careful and the pitch count went up," Ryu said. "In general, the fact I gave up a home run and couldn't get through at least five innings were kind of disappointing, and I couldn't control my pitch counts early in the game."
Ryu said he reserved final judgment until viewing video of the game but said his initial instinct is that his command and stuff is similar to his form of 2013 and 2014, when he won 14 games in each of his first two Major League seasons.
Hyun-Jin Ryu's final line: 4.2 IP, 6 H, 2 R, 1 BB, 5 K pic.twitter.com/aeYSrHPAAy

— Los Angeles Dodgers (@Dodgers) April 7, 2017
Ryu held his velocity between 89 and 91 mph throughout his outing, according to Statcast™, and his changeup was particularly effective.
"The changeup has been working well since the start of Spring Training, and I'm content with that," he said. "I don't get outs blowing the ball by hitters. I rely on my command."
The Rockies scored in the first inning, when Ryu's luck could have been better. DJ LeMahieu singled up the middle, Carlos Gonzalez defeated a Dodgers defensive shift with a fortunately placed hit through the infield, then Ryu hung one to Nolan Arenado for an RBI double.
But he stranded runners on second and third that inning, overcame two errors and two runners in the second and retired seven consecutive batters before Garneau's homer. Dodgers relievers Ross Stripling, Grant Dayton and Josh Fields retired the final 10 batters, six on strikeouts.
Ken Gurnick has covered the Dodgers since 1989, and for MLB.com since 2001. This story was not subject to the approval of Major League Baseball or its clubs.