Hanley latest to be sidelined with flu bug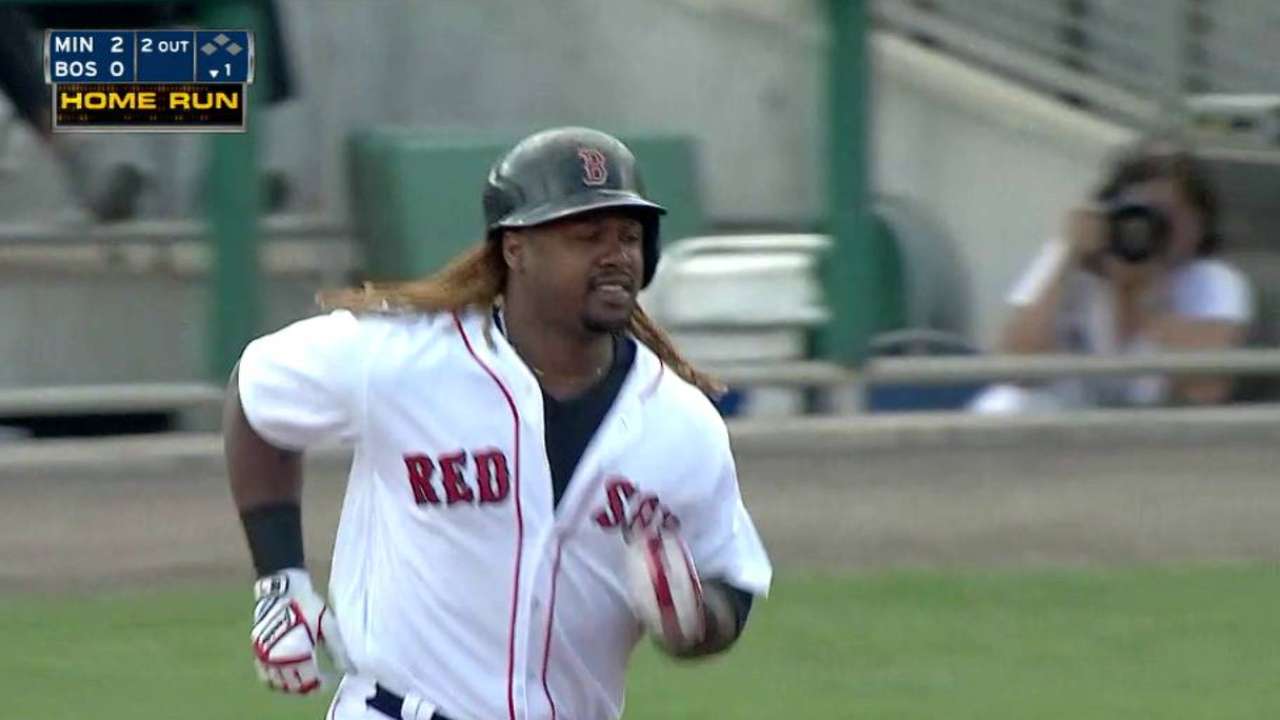 DETROIT -- Hanley Ramirez is the latest victim of a flu strain that has struck the Red Sox hard in the 2017 season's opening week. Neither Ramirez nor Mookie Betts traveled to the Motor City for the four-game series that began Friday. The flu has already landed Robbie Ross Jr. on the 10-day disabled list.
Team president Dave Dombrowski said he's never seen anything like the bug that's bit this club, and manager John Farrell said a wave of illness that struck Boston after the season-opening series in Japan in 2008 was the only remote comparison.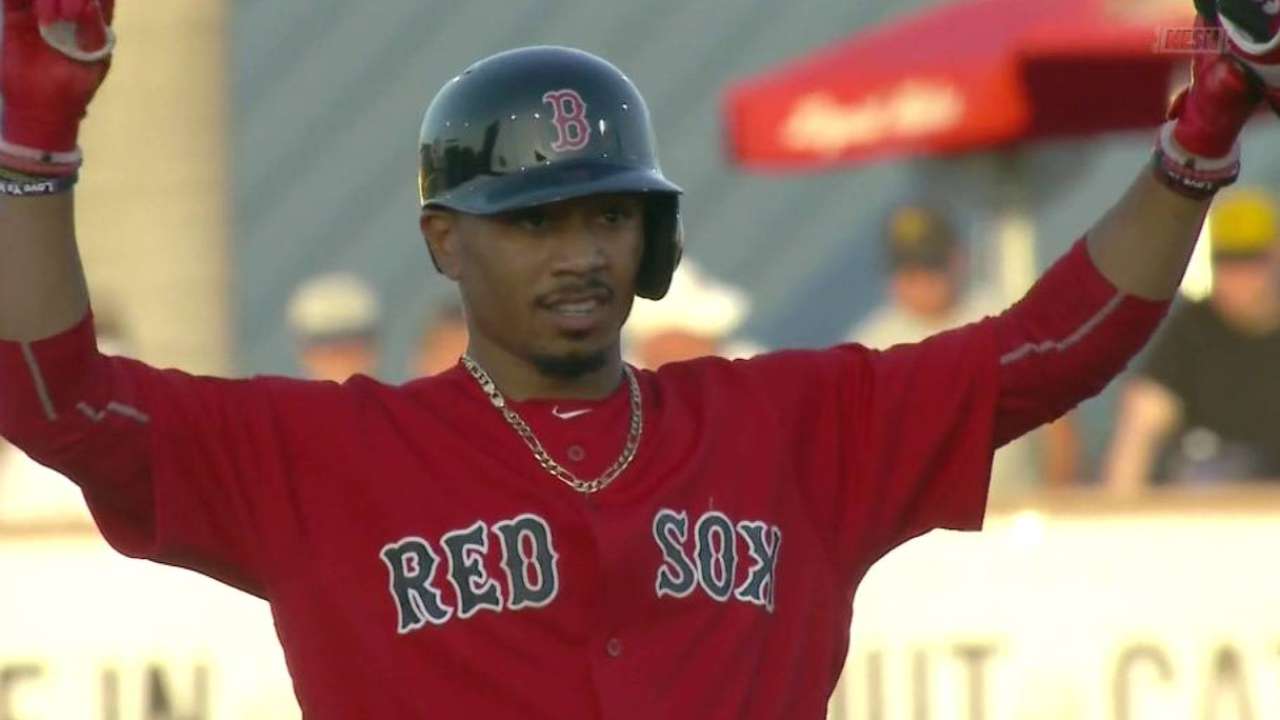 "Understand, this isn't just someone getting some aches and sniffles," Farrell said. "There's a high-grade fever that's been associated with this. So we've done our best to quarantine individuals, but at the same time, I think we have to be realistic on what, physically, we can expect from each guy that's had to go through it. We're hopeful Mookie travels in here later [Friday]. It's more day-to-day status with Hanley, and when he can eventually get here."
Utility man Brock Holt also dealt with the flu this week, but returned to the lineup Friday. Farrell eased him in by placing him at designated hitter, with the recently promoted Marco Hernandez starting in place of Xander Bogaerts at short.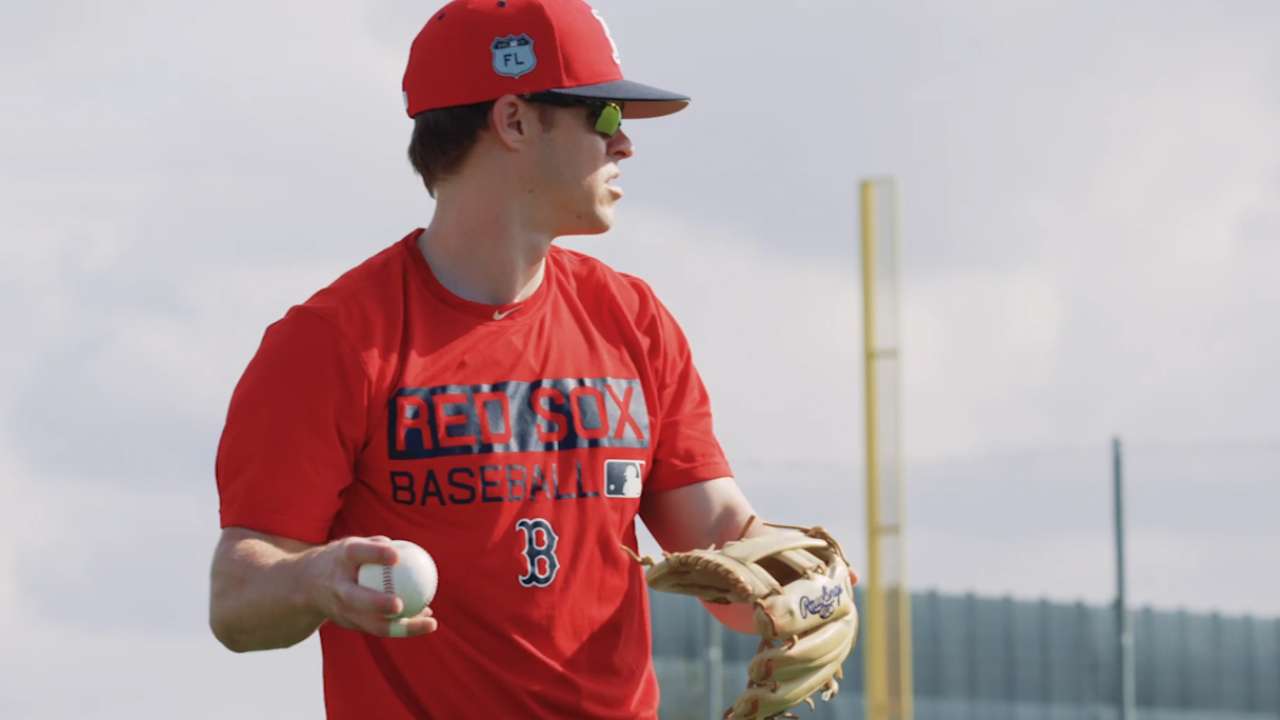 Farrell said players received flu shots in the late fall or early winter.
"We've taken guys out of the clubhouse and kept guys off of flights that have tested positive for the flu," he said. "I don't know what else can be done. The game goes on. It doesn't wait for anyone."
In addition to the flu's effects on the active roster, Bogaerts and reliever Matt Barnes were placed on the bereavement list. Barnes will be eligible to return Sunday and Bogaerts on Monday, though players can miss as many as seven days.
"This is an opportunity for some other guys to get playing time," Farrell said. "We'll be fine, we'll get through it."
Anthony Castrovince has been a reporter for MLB.com since 2004. Read his columns and follow him on Twitter at @Castrovince. This story was not subject to the approval of Major League Baseball or its clubs.