Braves endure delays before opener vs. Bucs
PITTSBURGH -- Braves manager Brian Snitker wasn't necessarily feeling nostalgic when the team arrived at its downtown Pittsburgh hotel at around 4 a.m. ET on Friday. Yeah, this was the same location he inhabited during his first few days as Atlanta's interim skipper last May, but nearly a year later, that whirlwind experience is a blur in his memory.
"Some of the guys were like, 'I really like this hotel' and I was like, 'I don't even remember it,'" said Snitker, who assumed his role when Fredi Gonzalez was dismissed after a May 16 loss in Pittsburgh.
Feeling the effects of the weather-related delays along the East Coast over the past few days, the Braves had to wait on the tarmac at New York's LaGuardia International Airport nearly two hours following Thursday's series finale at Citi Field. Consequently, they did not get to their Pittsburgh hotel until approximately nine hours before they began Friday afternoon's game against the Pirates.
In order to begin their normal pregame routines, many players arrived at PNC Park by 10 a.m., approximately 12 hours after they had concluded Thursday night's loss to the Mets.
"That's what we do," Snitker said. "You've just got to get used to it."
Fried's early exit: Highly touted pitching prospect Max Fried gave everyone a scare when he exited during the fourth inning of his start for Double-A Mississippi on Thursday night, but general manager John Coppolella provided an encouraging update when he said the exit was only a precaution after Fried experienced some tightness in his lower back.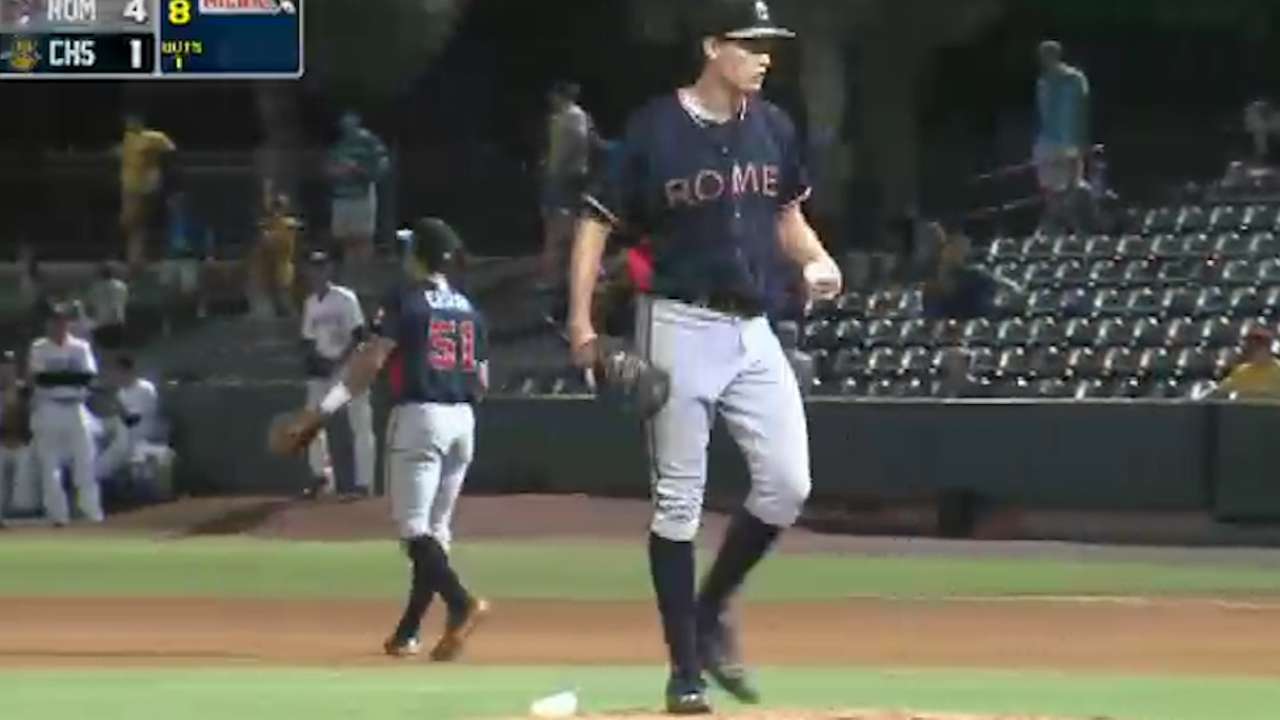 The Braves were encouraged by the results of tests performed on Fried after he exited. The 23-year-old southpaw might have to wait at least a few additional days before making his next start, but the early indication is that he could resume a normal schedule in the near future.
Fried is ranked as the Braves' No. 8 prospect by MLBPipeline.com. After he made a good impression in big league camp this year, the Braves opted to have him skip the Class A Advanced level and begin this season with Mississippi.
Impressive streak ends: Before going hitless in Thursday's loss, second baseman Brandon Phillips had hit safely in each of his 35 previous road games against the Mets. According to the Elias Sports Bureau, that was the longest road hitting streak against one opponent since the Cardinals' Joe Medwick hit safely in 46 consecutive road games against the Dodgers from 1933-37.
Mark Bowman has covered the Braves for MLB.com since 2001. This story was not subject to the approval of Major League Baseball or its clubs.