Blister healing, Thor on target for Sunday night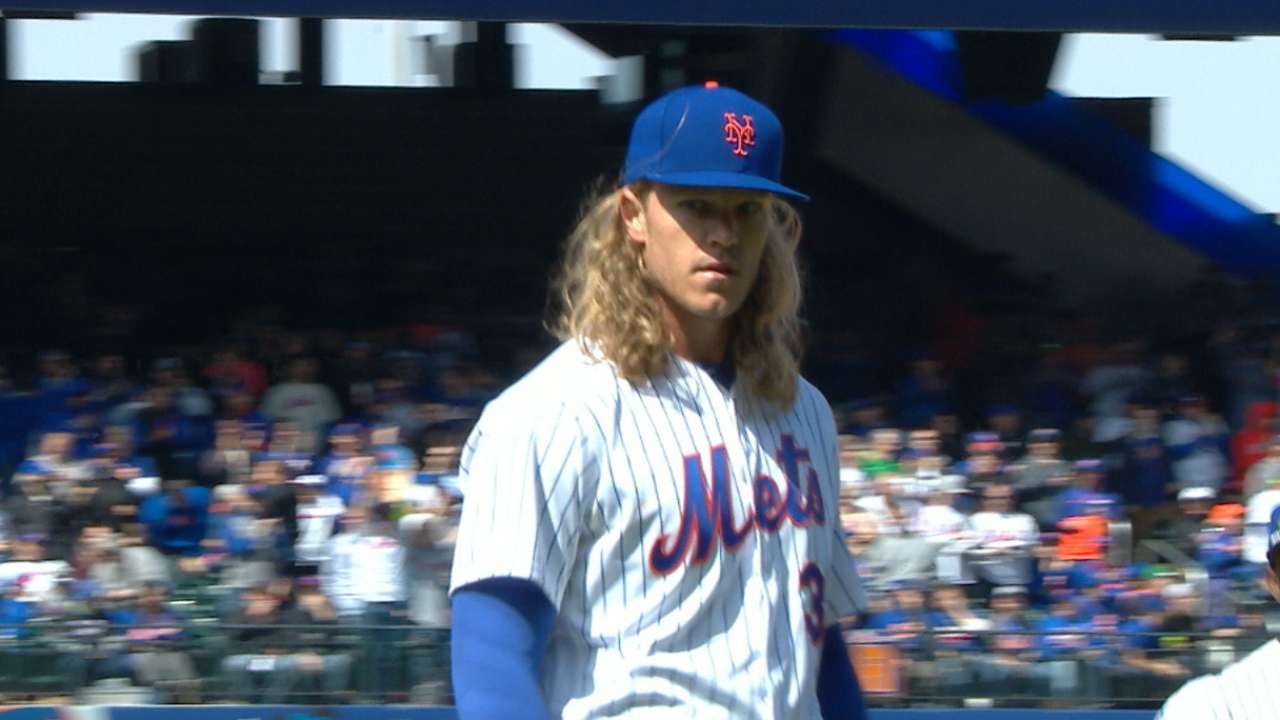 NEW YORK -- As Noah Syndergaard predicted shortly after his Opening Day start against the Braves, the blister on his right hand is healing without issue, and he expects to be ready to take his next turn through the rotation, on Sunday night against the Marlins at Citi Field.
"Blister's good," Syndergaard said on Thursday, quipping, "They don't have to amputate it. I'll be ready to go on Sunday."
According to Syndergaard, treatment for the blister involves "putting this fancy cream on it, and that's about it."
The injury did not affect him much against the Braves, whom he shut out over six innings of the Mets' 6-0 Opening Day win, but it did force him out of the game after only 86 pitches.
"When it first emerged, it started out as a blood blister," he said. "It was probably like that for about four innings. I felt like in the fifth is when it popped, and that's when it started to irritate me. But other than that, it hasn't really bothered me at all."
The Mets pushed Syndergaard back from Saturday to Sunday to give him more time to heal. He had been scheduled to start on Saturday on regular rest, with fifth starter Robert Gsellman waiting to debut until the following night. The Mets flipped those plans once Syndergaard's blister emerged.
Anthony DiComo has covered the Mets for MLB.com since 2008. Follow him on Twitter @AnthonyDiComo and Facebook, and listen to his podcast. This story was not subject to the approval of Major League Baseball or its clubs.