MLB.com Columnist
Jonathan Mayo
Top 10 fantasy baseball prospects for 2017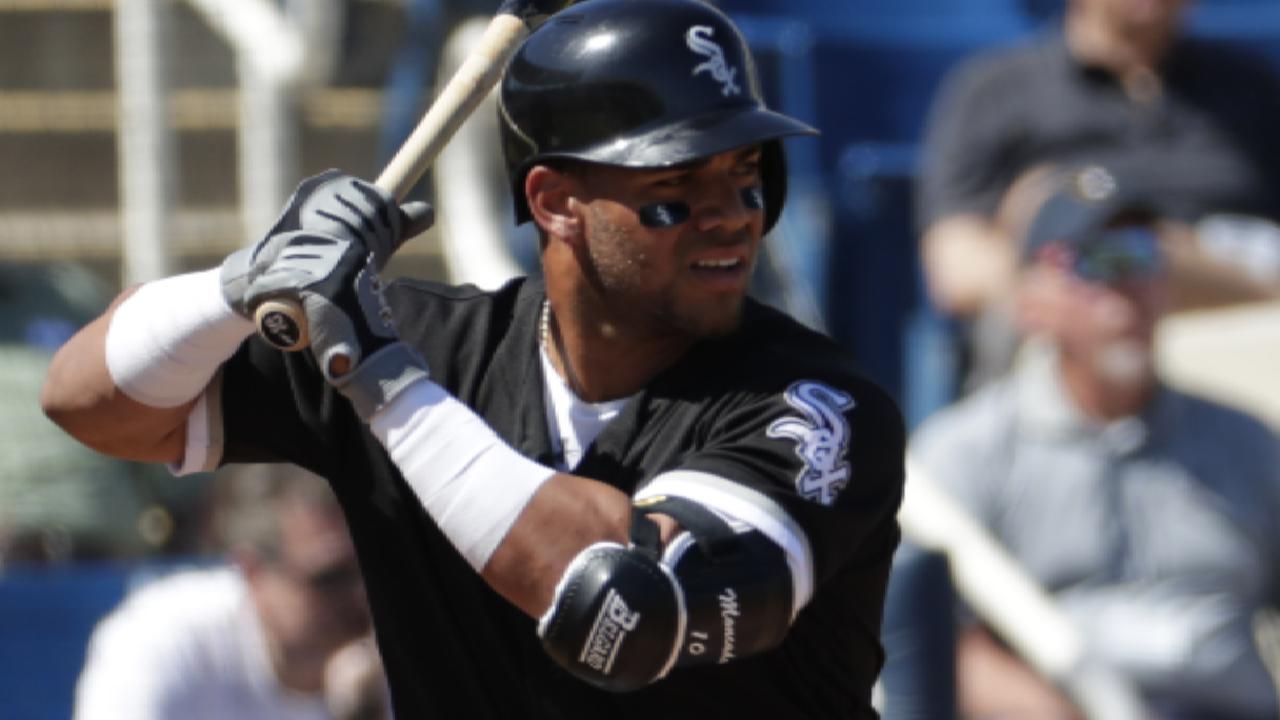 The 2017 Major League season started last Sunday, with many prospects in Opening Day lineups. In fact, top prospects Dansby Swanson and Josh Bell have already officially graduated off of our rankings, and Andrew Benintendi will follow very soon.
On Thursday, the Minor League season got underway, and with that, the unofficial prospect clock started. You know the one -- where everyone checks how the top guys are doing to try to guess when they might get their first shot in the big leagues this season. Luckily, we're here to help.
• Moncada leads top prospect performers on Minors' Opening Day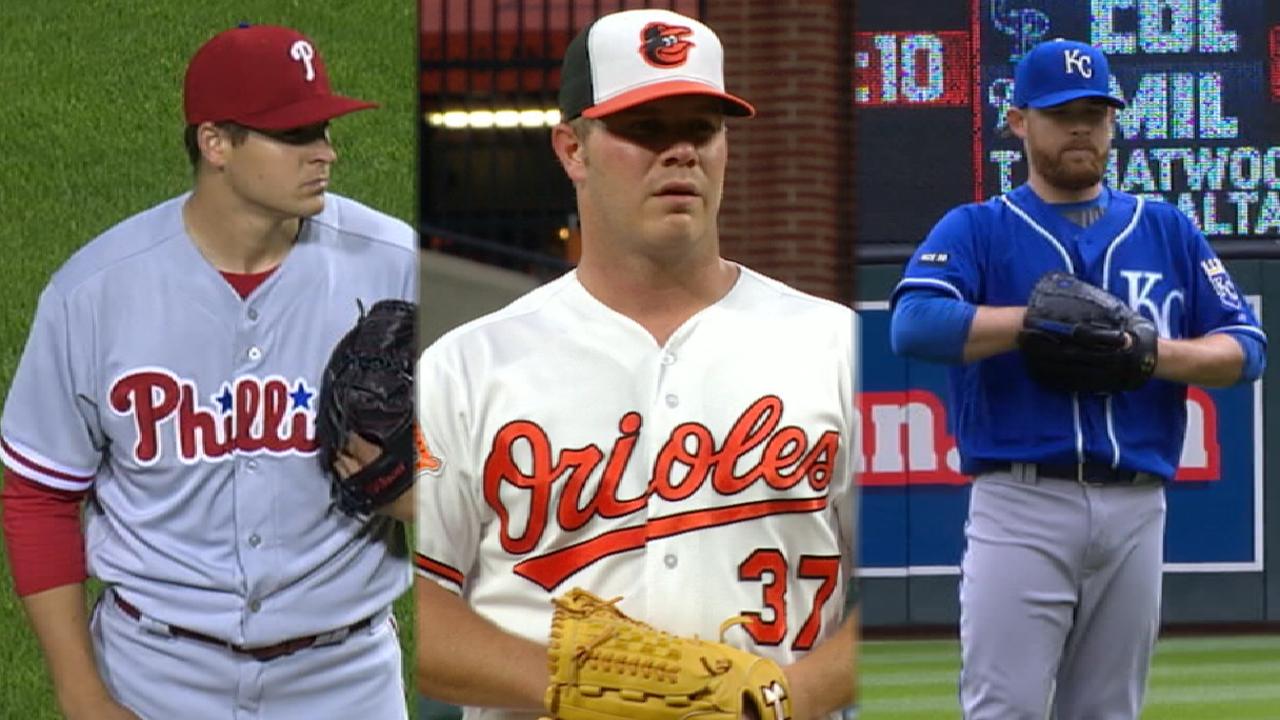 MLBPipeline.com will be laying out the Top 10 fantasy prospects in the Minor Leagues on a regular basis once again during the 2017 season. This is different than our overall Top 100 Prospects list, which is based on long-term potential; this Top 10 looks solely at potential fantasy impact during the 2017 season.
That said, this first regular season Top 10 is largely shaped by the Top 100, with nine of the 10 coming from that list. All are beginning the Minor League season in Triple-A. Not surprisingly, the White Sox are very well represented, with four members of the Charlotte Knights making the cut.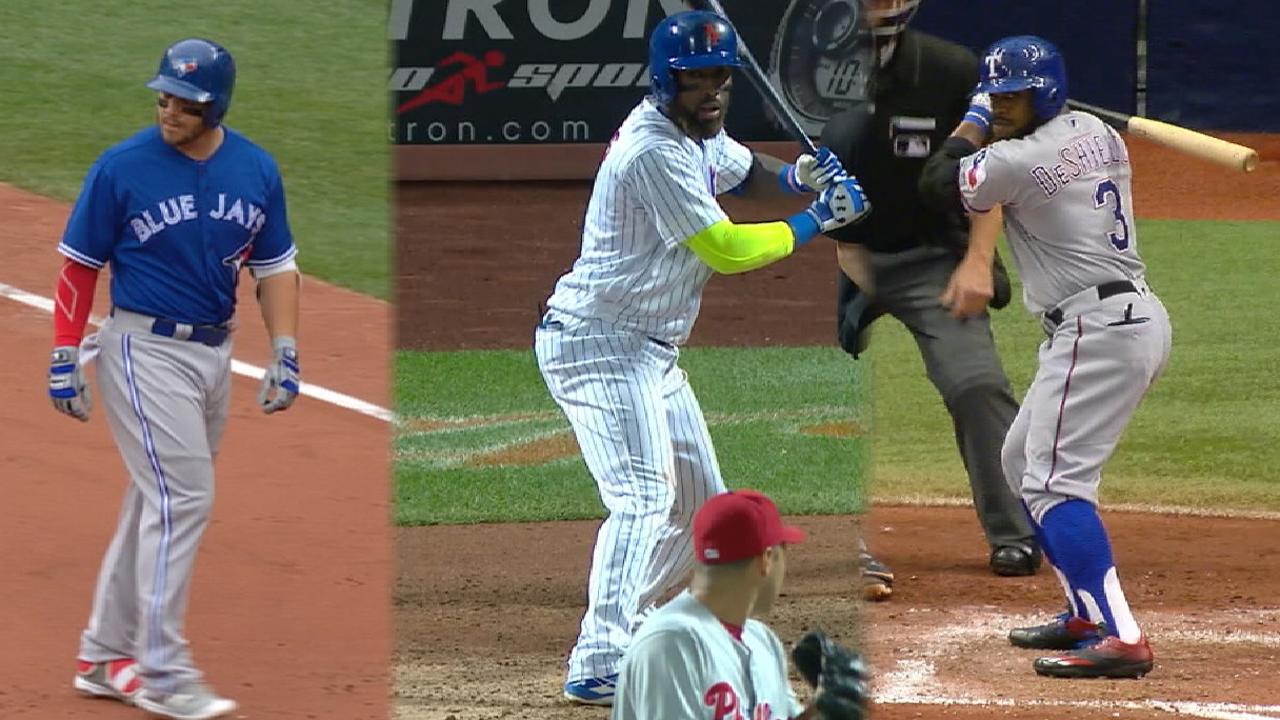 1. Yoan Moncada, 2B, White Sox
It's possible Moncada is on many fantasy rosters already, especially in keeper leagues. But if people got scared off by that brief big league debut with Boston last season -- or that he was starting the season in the Minors -- he needs to be at the top of your wish list. That .317/.391/.683 line this spring was not a mirage, and Moncada will steal bases as well. With all due respect to Tyler Saladino, he's really more of a utility type holding the spot until Chicago decides Moncada is ready.
2. Lucas Giolito, RHP, White Sox
I know people are down on Giolito a little, but I'm not one of them. I think the change of scenery will do him some good, as will a return to some of his earlier mechanics. The biggest thing for Giolito is to just go out and trust his stuff. The results will take care of themselves.
3. Cody Bellinger, 1B/OF, Dodgers
Bellinger might be only 21, but man, can he rake. The power is truly legit, and he's far from a one-tool wonder. Look for Bellinger to get plenty of reps in the outfield with Oklahoma City. That's likely to be his path to Los Angeles to start, given Adrian Gonzalez's presence at first base.
4. Ozzie Albies, 2B, Braves
Albies is just 20, believe it or not, but he's knocking on the door loudly. He hit .353 this spring, albeit in a brief look, and he'll hit for average and steal a bunch of bags for Atlanta once he gets the chance. I know the Braves brought in Brandon Phillips to play second, but they're going to want to let Albies and Swanson settle in as the double-play combination of a generation soon.
5. Lewis Brinson, OF, Brewers
Brinson had an up-and-down 2016 season, partially because of a shoulder issue. He was on fire after the Brewers, who got him from the Rangers in the Jonathan Lucroy trade, promoted him to Triple-A late last year. Brinson had a solid spring and offers the potential power-speed combination all fantasy owners covet.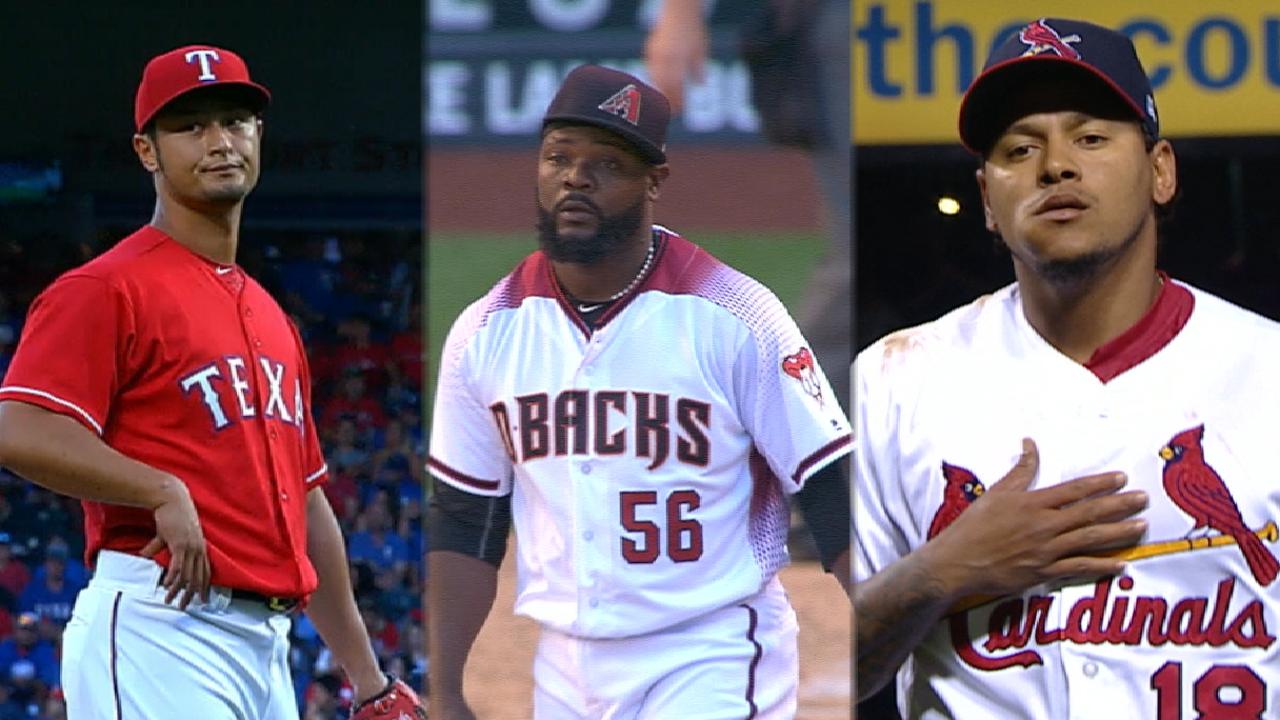 6. Reynaldo Lopez, RHP, White Sox
There might be some who would put Lopez ahead of Giolito on a list like this. I still think Giolito's upside is higher, which is why I ranked them the way I did, but I see the point. Lopez has legit stuff and should pitch considerable innings for Chicago this sesaon.
7. Bradley Zimmer, OF, Indians
If Zimmer's Cactus League showing (.358/.424/.660, three homers, 14 RBIs and four steals) didn't whet your appetitie enough, remember he stole 82 bases and hit 31 homers over his past two seasons, and the power is just starting to come. If Zimmer keeps the K rate down, Cleveland will have to find a place for him soon, perhaps in right field.
8. J.P. Crawford, SS, Phillies
It's always been a question of when, not if, for Crawford. And while it seems like he's been a prospect forever, he's only 22 years old and in Triple-A. Look for the numbers to start to come this year, and if you're one of those who isn't a Freddy Galvis believer, you'll want to keep track of Crawford's progress.
9. Zack Burdi, RHP, White Sox
The fourth White Sox prospect on this list, and the only one who isn't in the Top 100. But Burdi gets the "future closer alert" label. A 2016 Draft selection, he could very well be the first player from his class to make it up to the highest level. Burdi obviously won't be piling up saves immediately, but if David Robertson gets dealt? At least for keeper leagues, he's a must-watch.
10. Francis Martes, RHP, Astros
Another 21-year-old on this list, but there's so much to like about Martes' stuff and his delivery, it's hard not to include him. He misses bats and his stuff will play in Houston if/when there's a need in the big league rotation.
Jonathan Mayo is a reporter for MLBPipeline.com. Follow him on Twitter @JonathanMayo and Facebook, and listen to him on the weekly Pipeline Podcast. This story was not subject to the approval of Major League Baseball or its clubs.