Brantley expecting unexpected in comeback
Indians left fielder put in hard work to be on Opening Day roster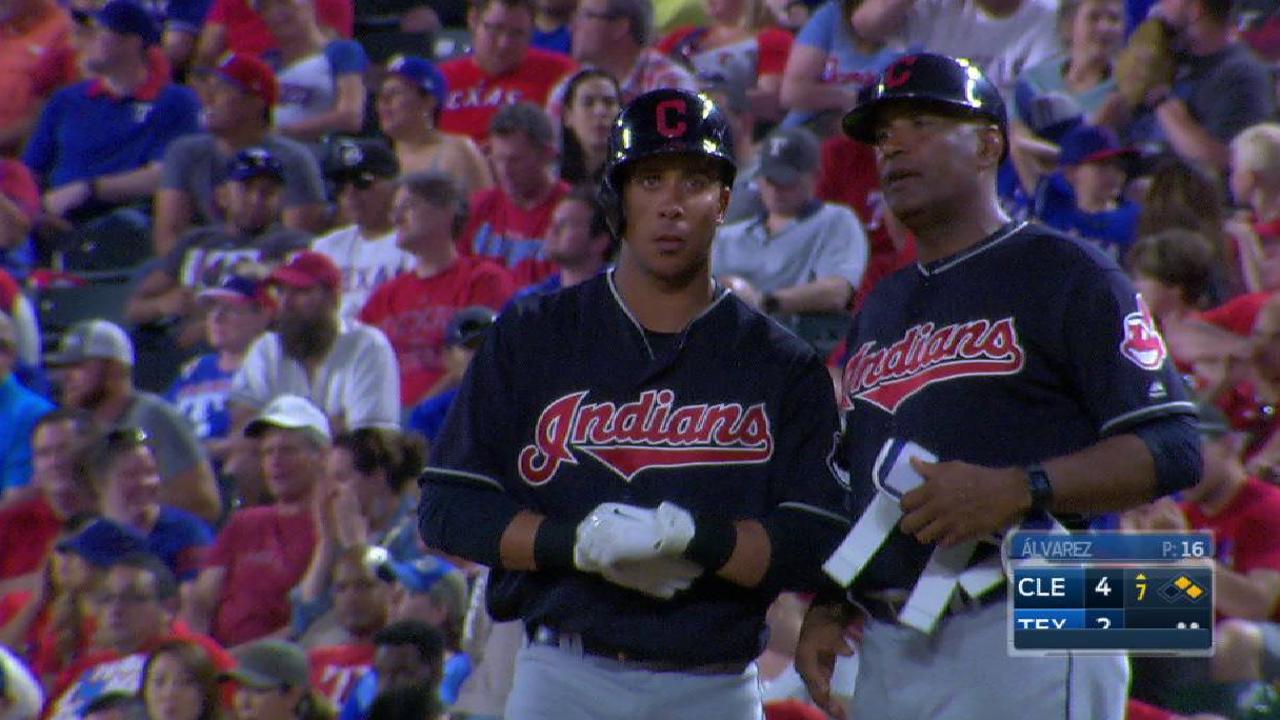 PHOENIX -- The sound was methodical. After a handful of seconds, the crack of Michael Brantley's bat would shoot through the batting cage at Cleveland's spring complex. Another ball was placed on the tee in front of him, and the noise would reverberate in the tunnel again.
Only Brantley's father, Mickey, was present for this afternoon hitting session a few days before Opening Day. They remained in the cage more than an hour, fine-tuning the swing that the elder Brantley helped design. The father knows that his son's work is not done, either.
"He's worked hard. He really has," Mickey Brantley said. "He's been kind of leery. He doesn't know what to expect yet."
That is the great unknown with Michael Brantley's improbable comeback.
A complicated right arm injury kept the Indians' star left fielder shelved for most of last season, and no one is quite sure what kind of player he will be now. But following two surgeries (one on his shoulder in November 2015 and another for his right biceps in August '16), consultations with five doctors and as many rehab games as Major League games (11) last year, Brantley is back.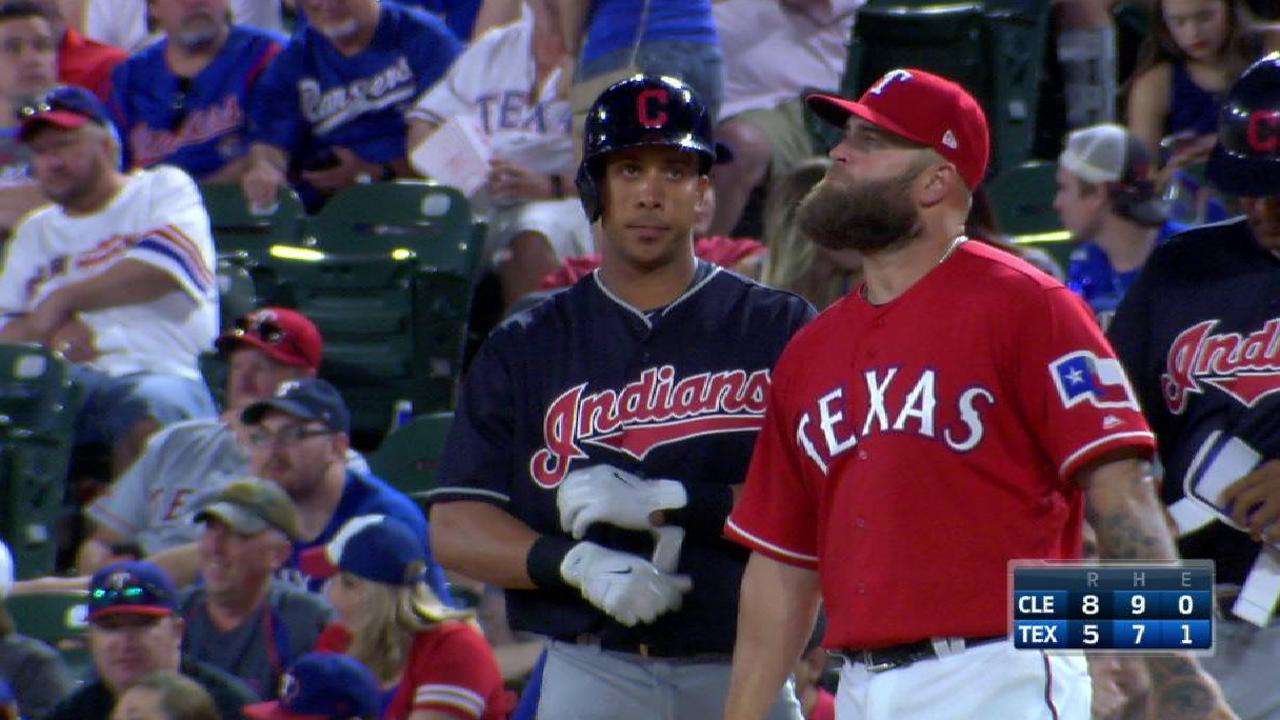 Brantley passed every test this spring and suffered no setbacks, convincing the Tribe to carry him on its Opening Day roster. There are people close to Brantley who were amazed he pulled off that feat. No one, however, is surprised that Brantley put in the work to make it happen.
"It always comes back to the player. And with him, it's easy," Indians manager Terry Francona said. "He's been a star. He had to be a star in the training room, so he was. He made so many sacrifices to get himself in this position. It's nice when you write him in your lineup. It's nice to have him on your side."
The road back to the lineup was not easy.
Not only did Brantley deal with the physical stress, but last season was a mental test, too. Francona has referred to Brantley as the "heart and soul" of the team, and the outfielder was forced to watch Cleveland's run to the World Series from the dugout. Brantley loved witnessing the success, but it also hurt not to be on the field with his teammates.
"It was tremendously hard. He couldn't do anything," Mickey Brantley said. "He was still there, though. That was the difference. I think that's the leadership role -- the kind of leader he is. He was still with his team. That World Series, he wasn't a part of it physically on the field and batting, but he wanted to be there for the guys."
Brantley became an extra voice, providing guidance for the team's younger players and acting almost like an additional hitting coach. It is rare to see a player on the disabled list be involved as much as Brantley was behind the scenes last season.
"It's extremely impressive," said Tribe outfielder Tyler Naquin, who was a rookie last year. "That just shows Mike's character more than anything, what he's about and who he is as a person. He cares about other people, cares about his teammates and the staff, everybody around here. He's going to try to win in any way he can."
This year, that includes finally being back on the field again.
Staying on the field is the next task.
"He's still in untested water," Mickey Brantley said. "Mentally, he's ready. I told him, 'Are you ready?' I'm asking him. He said, 'Pops, I'm ready.' He doesn't know what to expect, missing that much time. But he's in a good place right now."
Jordan Bastian has covered the Indians for MLB.com since 2011, and previously covered the Blue Jays from 2006-10. Read his blog, Major League Bastian, follow him on Twitter @MLBastian and listen to his podcast. This story was not subject to the approval of Major League Baseball or its clubs.