D-backs see improvement in pitch framing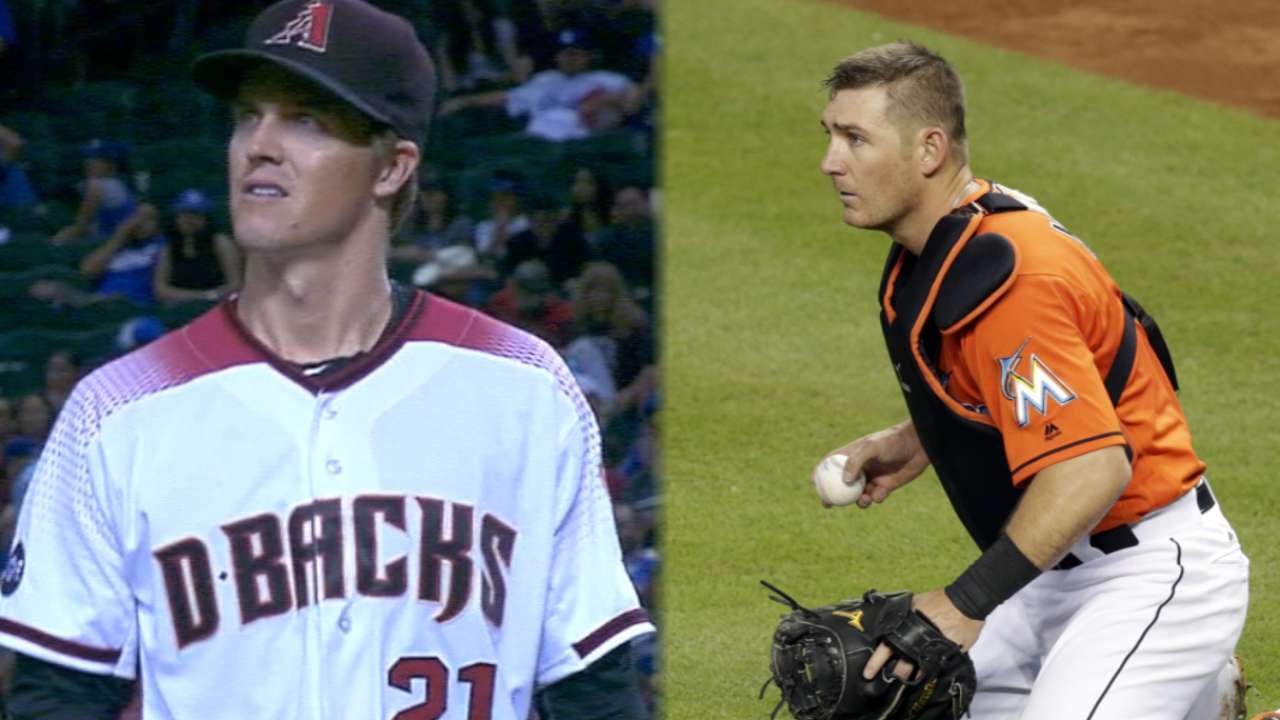 PHOENIX -- The D-backs put an emphasis on pitch framing this spring, and catching instructor Robby Hammock was pleased with the results.
"The numbers looked pretty good during Spring Training," Hammock said, referring to internal numbers the club looked at.
While Welington Castillo was an offensive force for the D-backs last year, he did not rank highly when it came to pitch framing.
The desire to improve in that area was one of the leading motivators in signing free agents Jeff Mathis and Chris Iannetta to go along with Chris Herrmann.
"That was Spring Training," Hammock said of the success. "But it was encouraging. We'll monitor it as the season goes on and see how it ends up."
Ready to go: Shelby Miller will make his first start of the year Friday against the Indians, the final Arizona starter to take the mound, and for him, it can't get here quick enough.
"I can see the excitement in his eyes," D-backs manager Torey Lovullo said. "I know that he has a lot to prove."
Miller struggled last season, compiling a 6.15 ERA and spending time at one point in the Minor Leagues. He finished the year with two strong starts and followed that up with a good spring.
"I wouldn't say I'm nervous," Miller said of his pending first outing. "I'm just more anxious than anything. Definitely ready to go, feeling great."
No change in roles: Despite a good Spring Training and a dominating 3 1/3 innings of relief against the Giants on Tuesday night, Lovullo does not plan on using right-hander Archie Bradley in more high-leverage situations right now.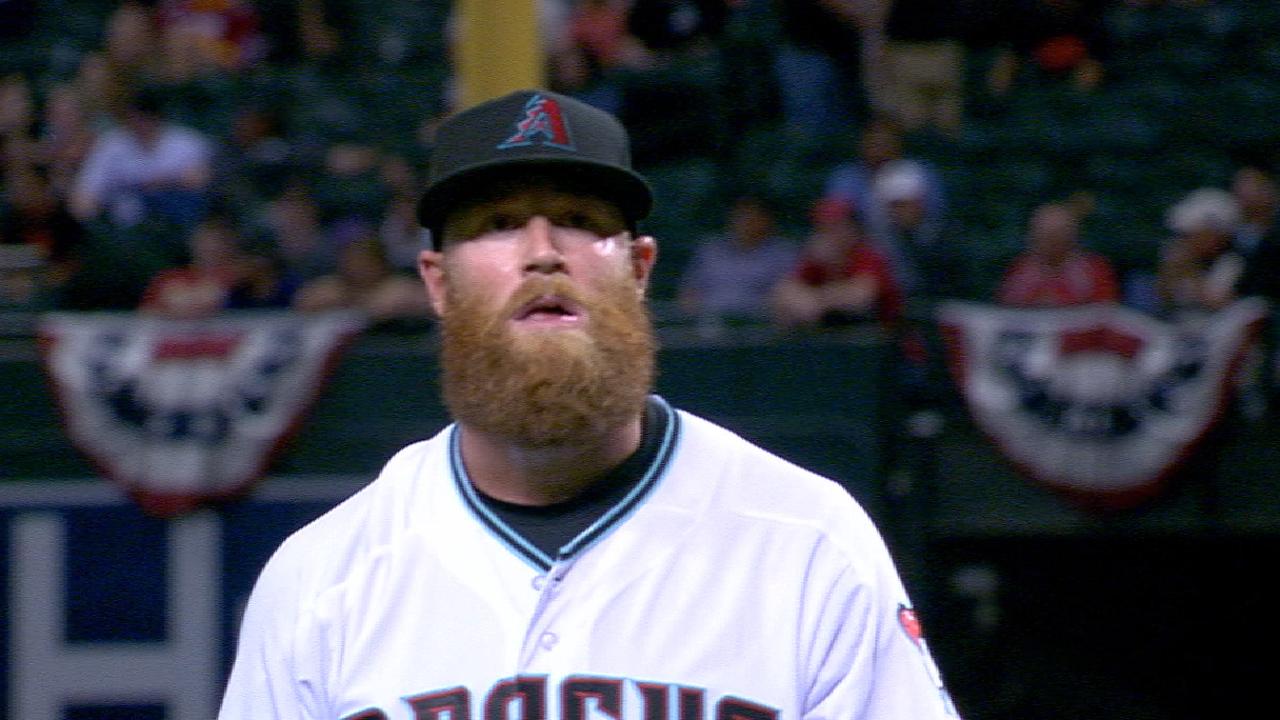 "I don't think that we're going to fast-forward anything with Archie," Lovullo said of the 24-year-old. "I think guys are going to migrate to certain roles."
Bradley certainly saved the Arizona bullpen by eating innings Tuesday.
"He did his job and then some," Lovullo said before Wednesday's game vs. the Giants. "And that gives us a chance to work today with a full bullpen."
Steve Gilbert has covered the D-backs for MLB.com since 2001. Follow him on Twitter @SteveGilbertMLB. This story was not subject to the approval of Major League Baseball or its clubs.