Taillon stands tall in duel with Sale at Fenway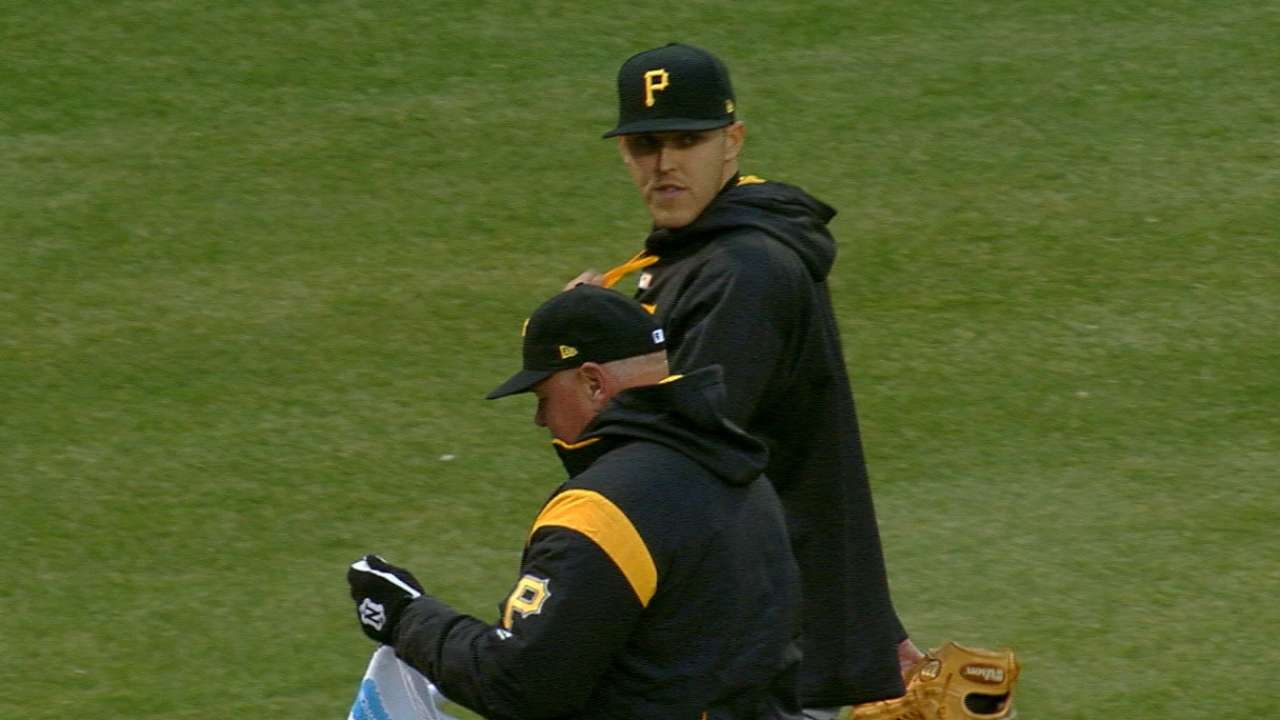 BOSTON -- Whenever players thrive under pressure, Pirates manager Clint Hurdle says they have a "slow heartbeat." It's a compliment he's often paid to Jameson Taillon, and the second-year starter earned it again Wednesday night.
Taillon escaped a critical jam in the fifth inning and held his own against Chris Sale, matching the Red Sox lefty nearly pitch for pitch over seven scoreless innings. But it wasn't enough, as the Pirates couldn't support Taillon's stellar sophomore debut and lost a 12-inning pitchers' duel, 3-0.
"He's been able to show that ability to settle down and focus on making the next pitch," Hurdle said.
The focus on this 40-degree night at Fenway Park was on Sale, the newest Red Sox ace making his home debut. But Taillon at least shared the spotlight, holding Boston's dangerous lineup to five hits and three walks while striking out six. Both starters exited after seven innings.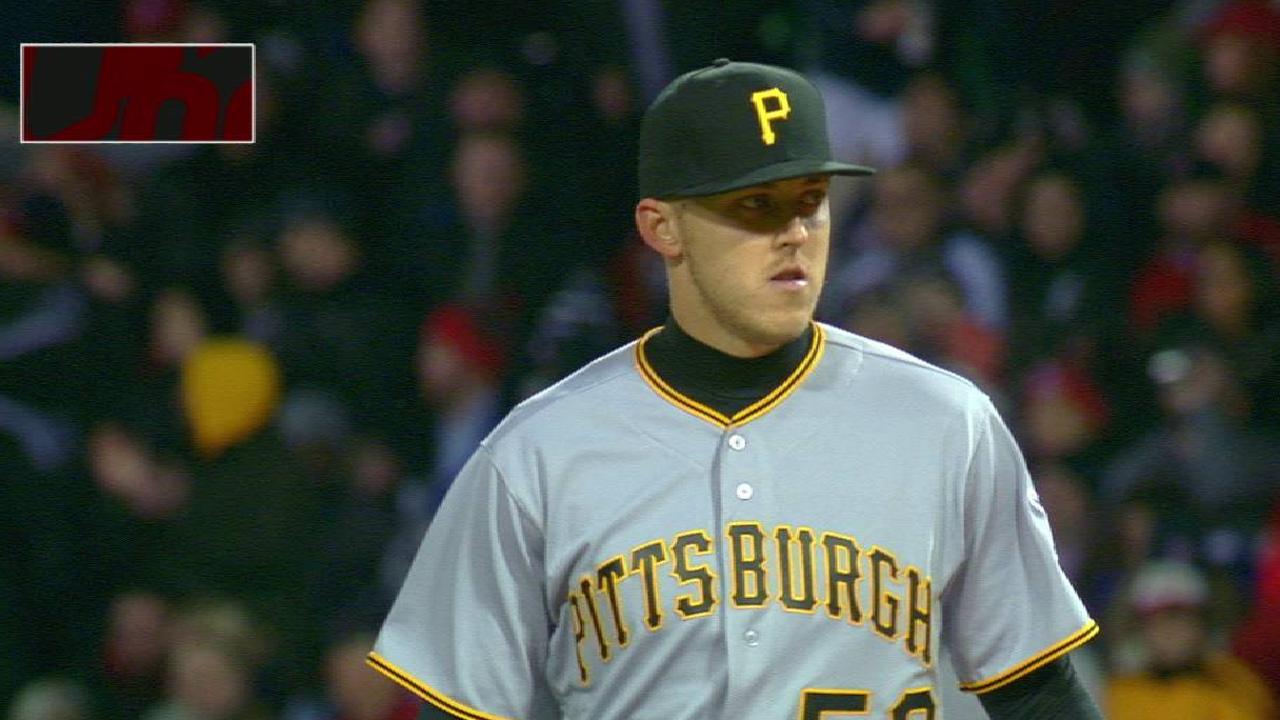 "He worked quick and it was cold, so we probably fed off each other in that regard," Taillon said. "It was definitely a cool atmosphere."
But Taillon, unaffected by the situation, stuck to his game plan. He kept the ball on the ground, used low curveballs and high fastballs to make hitters uncomfortable and avoided the big inning that led to the Bucs' Opening Day defeat.
It could have come in the fifth. After issuing a leadoff walk to Chris Young and serving up a single to Jackie Bradley Jr., Taillon found himself with runners on the corners and nobody out. Slow heartbeat, right?
"Having a fast heartbeat and freaking out's not going to do anything," Taillon said. "You've got to stay collected, try to execute one pitch at a time, see how many pitches in a row you can execute, and get out of it."
Taillon got ahead of Pablo Sandoval, hurled a 96.3-mph fastball up in the zone and struck him out. He got ahead of Sandy Leon, too, and cut him down on a curveball that dipped out of the strike zone. After Bradley advanced on a wild pitch, putting two runners in scoring position, Dustin Pedroia fell behind in the count and tapped a bouncing comebacker. Taillon fielded the ball, fired to first baseman Josh Bell and ended the inning.
"Inside, heart was beating a little bit. I don't like being in those situations," Taillon said. "But if you're in them, there's nothing you can do besides one pitch at a time to get out."
Taillon is only 25 years old, but coaches and teammates rave about his maturity and poise. He showed both from the start last season, posting a 3.38 ERA in his rookie year, and his 2017 debut brought more of the same. Those traits impress Hurdle, and they should bode well for the Pirates as they lean on a young rotation this season.
"Just stays in control of what he can control," Hurdle said. "Keeps things really simple out there, just making the next good pitch. He's been able to do that since he got up here."
Adam Berry has covered the Pirates for MLB.com since 2015. Follow him on Twitter at @adamdberry. This story was not subject to the approval of Major League Baseball or its clubs.