MLB.com Columnist
Fred Zinkie
Hot wire: 10 players to pick up in fantasy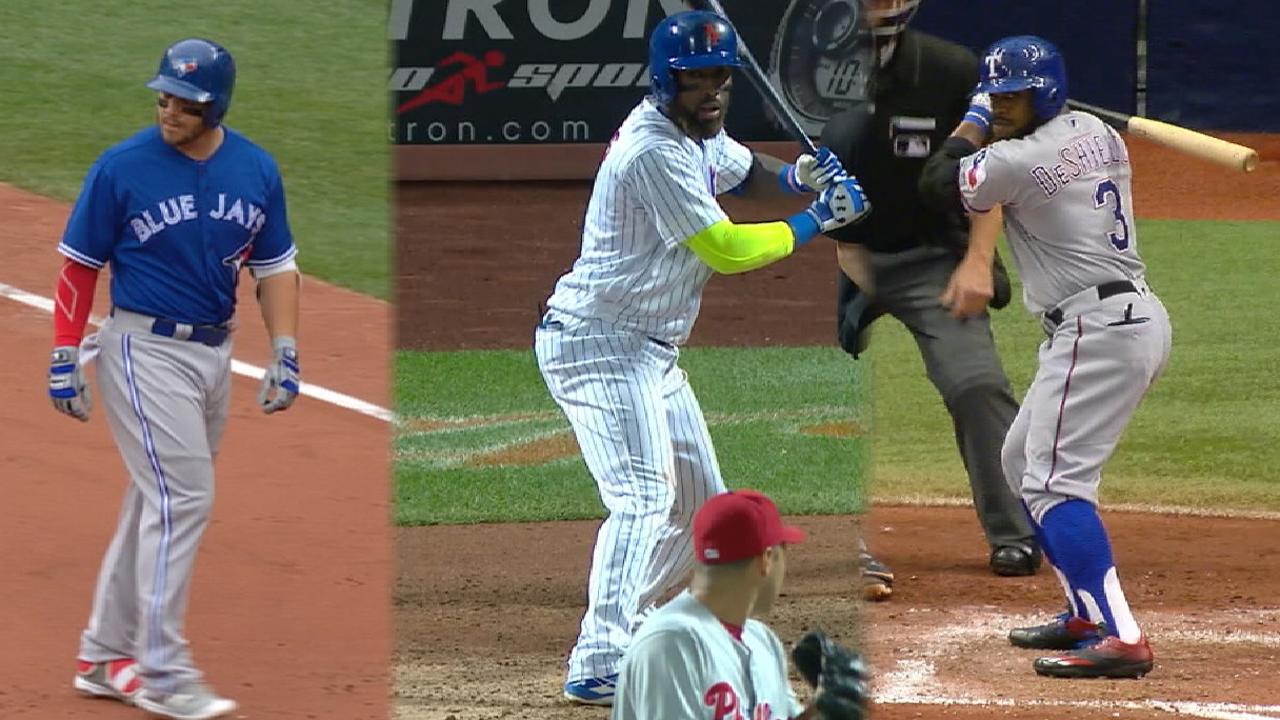 Could your fantasy team use more power? What about steals? Runs, RBIs or wins?
Regardless of your holes, the fantasy waiver wire has a plug or long-term fix to pick up today. Check the following 10 men -- all sitting in waivers in many leagues, and all ready to help you win.
Tommy Joseph, first baseman, Phillies
Joseph burst onto the big league scene last season, going deep 21 times across 315 at-bats. Now free of a time-share with veteran Ryan Howard, the righty slugger -- who posted a solid .774 OPS against same-sided hurlers as a rookie -- could go deep 30 times during his first full year in the Majors.
Consider in: 12-team mixed leagues
Steve Pearce, 1B/2B/OF, Blue Jays
Despite a lifetime .852 OPS against left-handers that exceeds his .728 mark vs. righties, Pearce was chosen over Justin Smoak to start at first base against righty Kevin Gausman on Opening Day. Eligible at three positions, Pearce could produce more than 25 home runs if he can keep Smoak (lifetime .223 average, .700 OPS) confined to a reserve role.
Consider in: 15-team mixed leagues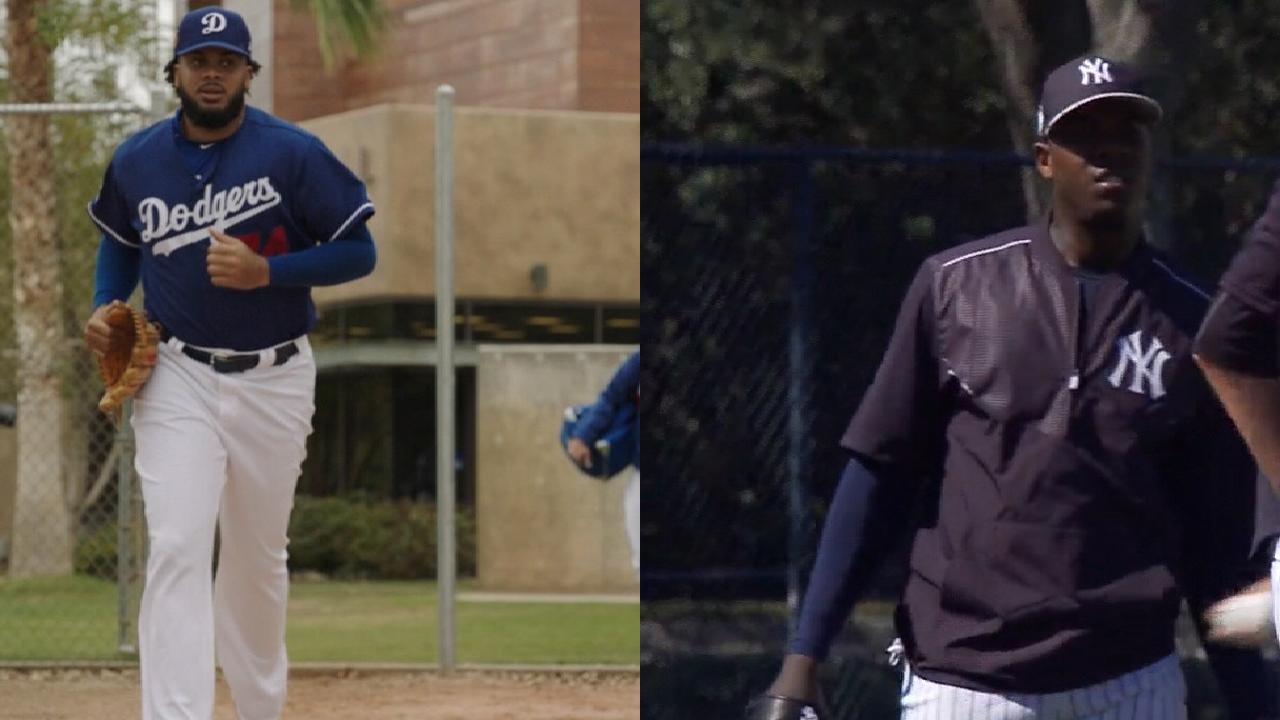 Cesar Hernandez, second baseman, Phillies
Hernandez made strides at the dish last season, producing an impressive .294/.371/.393 slash line. Set to bat out of the leadoff spot, the 26-year-old could produce plenty of runs and steals if he can improve on his 57 percent stolen-base success rate from a year ago.
Consider in: 12-team mixed leagues
Jose Reyes, 3B/SS, Mets
If Reyes' 60 games with the Mets last year were extrapolated across 150 contests, he would have totaled 20 homers, 113 runs and 23 steals. With David Wright having no firm timetable to return from neck and shoulder injuries, the 33-year-old Reyes should compile runs and swipes as the Mets' third baseman and leadoff hitter for the foreseeable future.
Consider in: 10-team mixed leagues
Jarrod Dyson, outfielder, Mariners
With 176 swipes across 1,539 career plate appearances, Dyson is clearly one of the best base stealers in baseball. Now set to hold a full-time role for the first time in his career, the speedster is among the few players with the potential to tally 50 swipes this season. And, he could score 85 runs by occupying a premium lineup spot against right-handers.
Consider in: 10-team mixed leagues
Delino DeShields, outfielder, Rangers
DeShields was one of the biggest fantasy busts last season, losing his spot on the Rangers' roster after logging a solid .261/.344/.374 slash line as a rookie in '15. But following a memorable Spring Training that included a .442 on-base percentage and 14 swipes, the speedy sparkplug has emerged as a strong candidate to occupy left field and the leadoff spot in a potent Rangers lineup.
Consider in: 15-team mixed leagues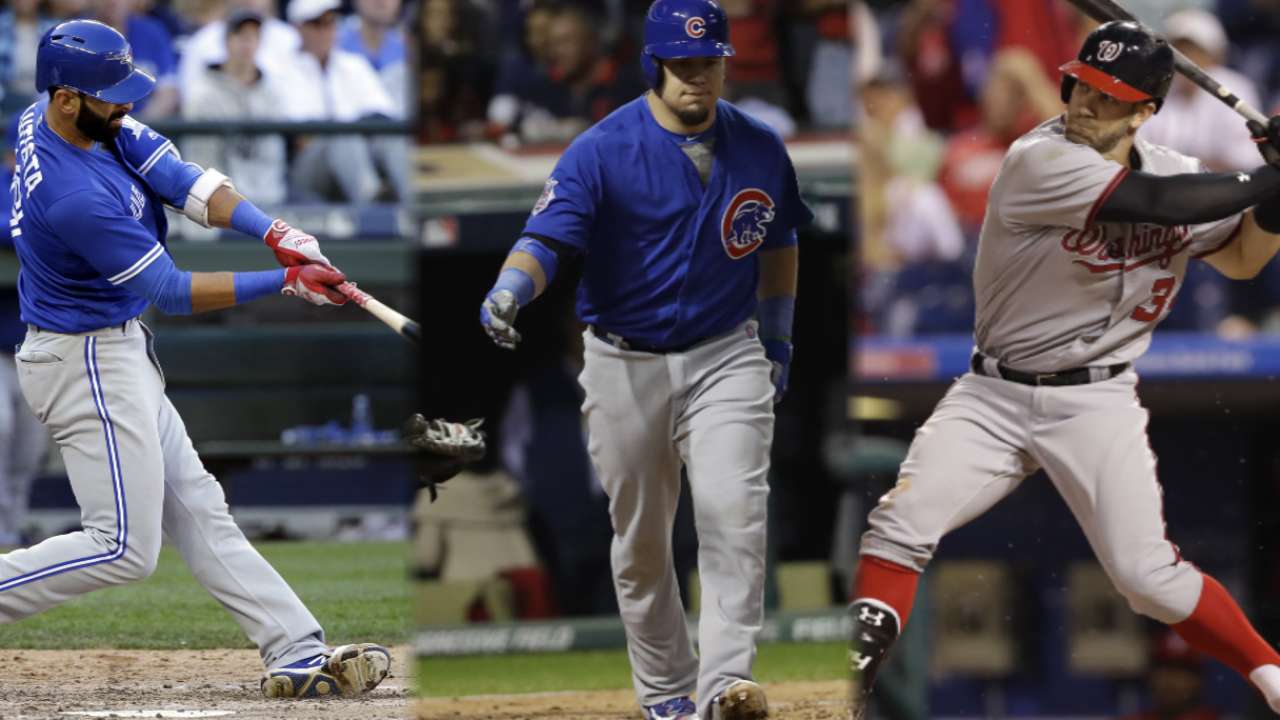 Kevin Kiermaier, outfielder, Rays
Kiermaier caught fire late last season, hitting .296 with five homers and eight steals across 112 plate appearances after Sept. 1. The rangy center fielder carried his surge to Opening Day 2017, when he collected two hits, a pair of walks and a stolen base against the Yankees. Now the Rays' No. 2 hitter, Kiermaier could produce 15 homers, 85 runs and 30 swipes this year.
Consider in: 10-team mixed leagues
Hyun-Jin Ryu, starter, Dodgers
Ryu has been a mixed-league asset when healthy, posting a 3.28 ERA (3.02 FIP) since arriving to the Majors in '13. The "when healthy" part should not be taken lightly, though, as the southpaw has made just one start across the past two campaigns. But looking for a bright side, he looked to be back to full strength while recording a 2.57 ERA and a 0.79 WHIP across 14 innings during Spring Training. Ryu is the perfect bench option in mixed leagues, as he will likely produce excellent results or become expendable due to another lengthy disabled-list stint.
Consider in: 10-team mixed leagues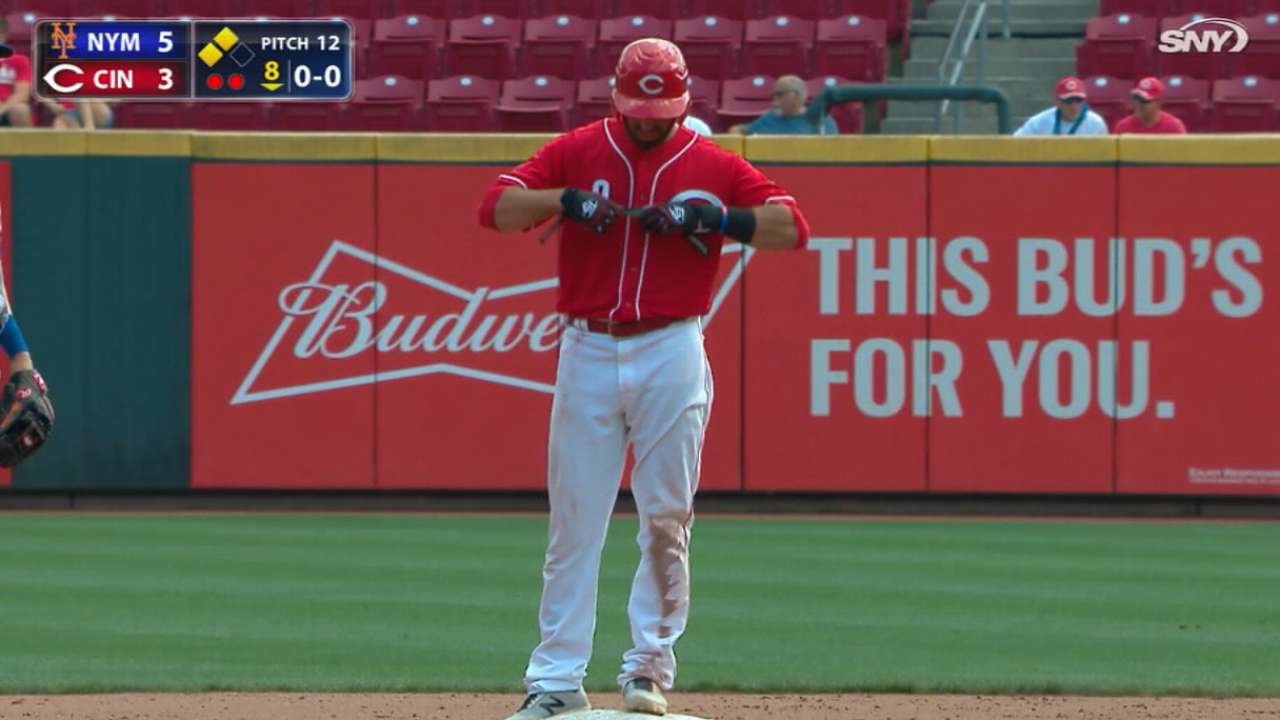 Eduardo Rodriguez, starter, Red Sox
Overshadowed by the trio of big names in the Red Sox rotation, Rodriguez enters '17 as a fine sleeper for mixed leagues. Wise owners will look past the southpaw's mediocre '16 statistics and recognize that he logged a 3.24 ERA, a 1.13 WHIP and a 9.2 K/9 rate after the All-Star break. Backed by a productive Boston lineup, Rodriguez could soon become a four-category asset.
Consider in: 12-team mixed leagues
Jason Grilli, reliever, Blue Jays
Grilli is a readily available option for owners who are looking for a short-term saves source. The veteran pitched well for the Blue Jays last season (3.64 ERA, 1.12 WHIP), and he is set to handle the ninth-inninguntil Roberto Osuna makes an expected return from the disabled list next week.
Consider in: 12-team mixed leagues
Fred Zinkie is the lead fantasy baseball writer for MLB.com. Follow him on Twitter at @FredZinkieMLB This story was not subject to the approval of Major League Baseball or its clubs.