In '17 debut, Arrieta shows Cy Young form
Cubs righty sharp at start, K's 5 of first 6 batters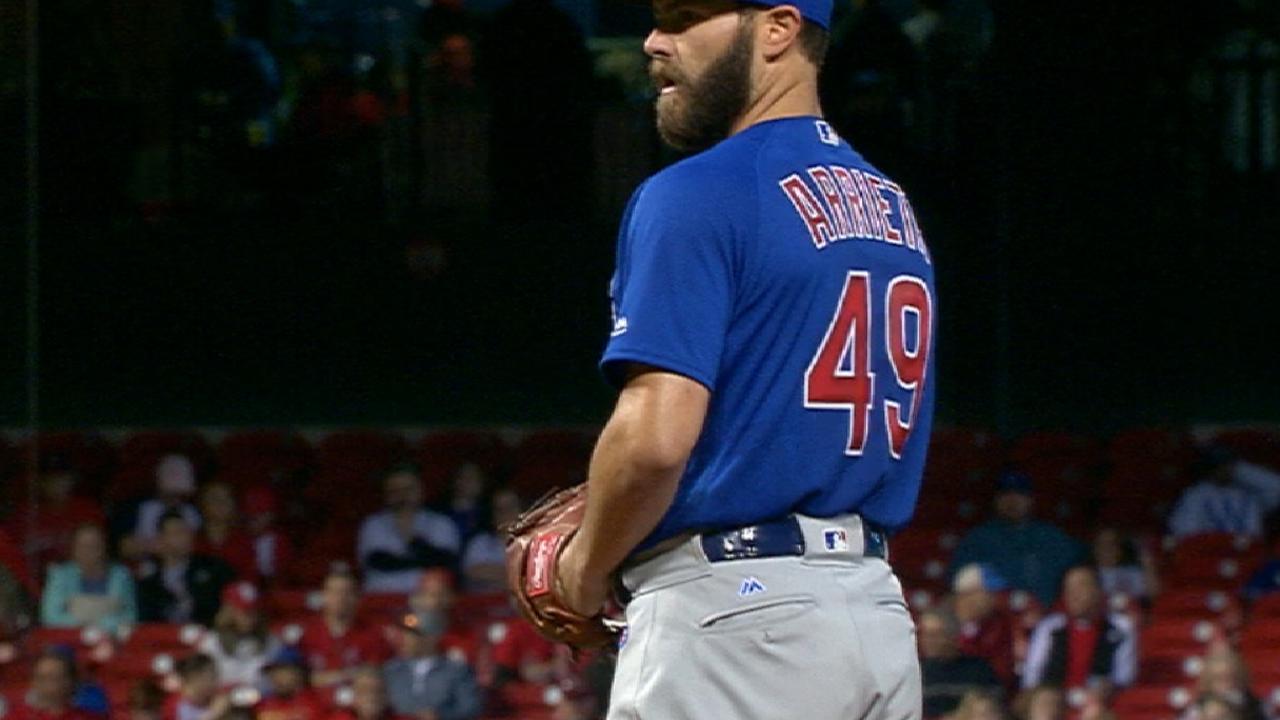 ST. LOUIS -- The Jake Arrieta that Joe Maddon saw Tuesday night looked a lot like the pitcher who won the National League Cy Young Award in 2015.
Arrieta struck out six over six innings and picked up the win in the Cubs' 2-1 victory over the Cardinals at Busch Stadium. The right-hander retired the first nine batters he faced, striking out five of them, and former teammate Dexter Fowler collected the first hit with a single to open the Cardinals' fourth.
"Jake really looked good from the side," Maddon said. "The ball was moving a lot, it was very reminiscent of a couple years ago. His strike throwing and the way the hitters reacted to the pitch, I thought, was really nice to watch from the dugout."
Arrieta, who went 22-6 with a 1.77 ERA in 2015 when he won the Cy Young, said he felt his pitches were crisp and had a lot of movement through the first four innings, and then his mechanics got a little out of whack.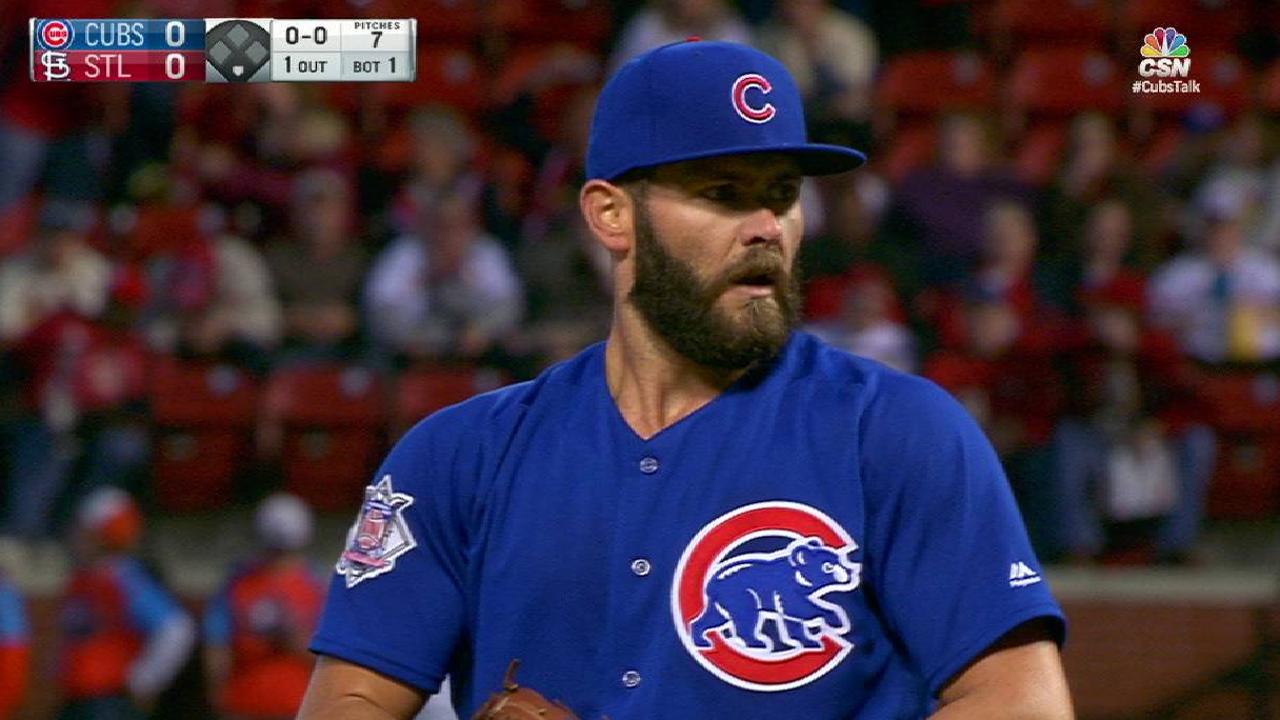 "From start to finish, those guys fought and that's what you expect from that ballclub," Arrieta said of the Cardinals.
He got some help from his defense, including Albert Almora Jr.'s catch of Matt Adams' fly ball in the seventh to rob a potential home run.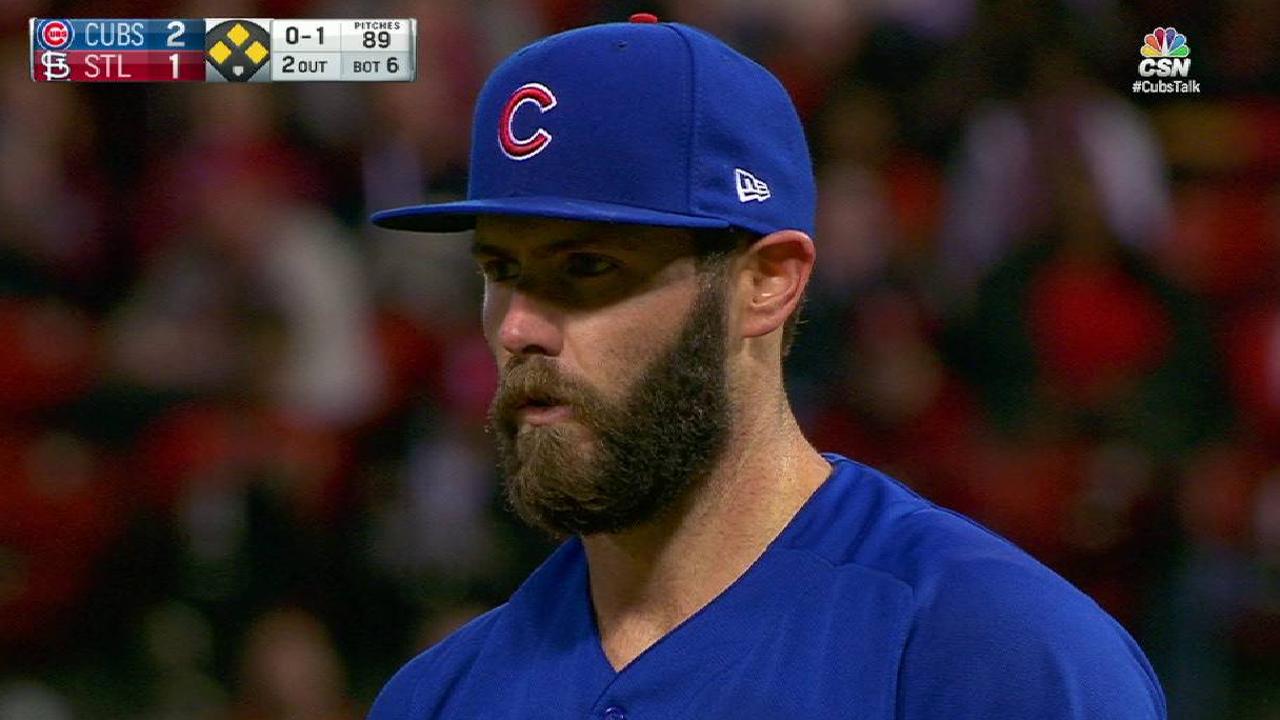 "The catch to rob the homer was a game saver," Arrieta said. "I owe Almora something for that."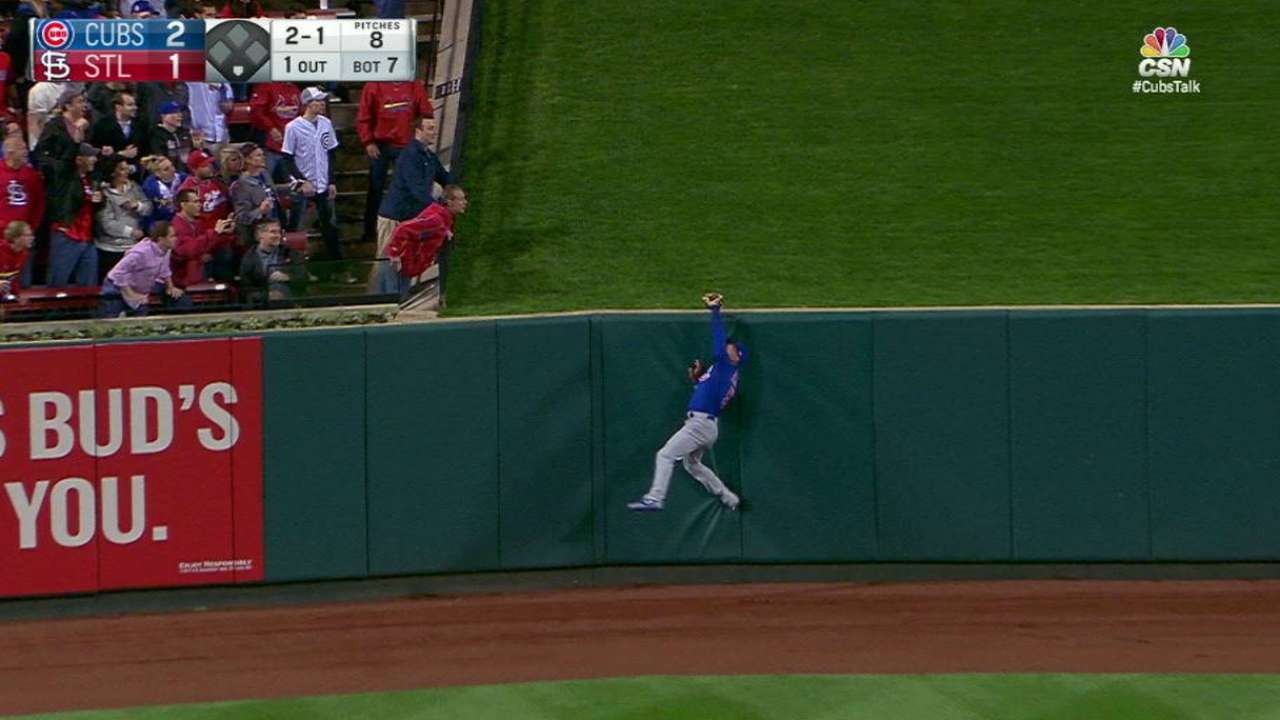 Arrieta will be a free agent after this season. If he's worried about his situation, he isn't showing it.
"The only thing I've given him is, 'If you want to talk about it, come see me,'" Maddon said. "There's no advice I could give him. He's a big boy, and I'd never try to advocate for him and negotiate against the Cubs in any way shape or form. If Jake ever wants to talk about it, I would. It'd be a conversation between me and him."
Arrieta said his pending free agency isn't a distraction at all.
"The only thing I'm focused on are the 24 other guys in this clubhouse and the handful of other guys, four or five, who will be a part of this at some point through the season," he said. "My contract is an ancillary part of the game of baseball, it's part of the business side of it. My focus is to be here for the guys in the clubhouse and focus on winning a championship."
Carrie Muskat has covered the Cubs since 1987, and for MLB.com since 2001. She writes a blog, Muskat Ramblings. You can follow her on Twitter @CarrieMuskat and listen to her podcast. This story was not subject to the approval of Major League Baseball or its clubs.