MLB, Fanatics to keep manufacturing in U.S.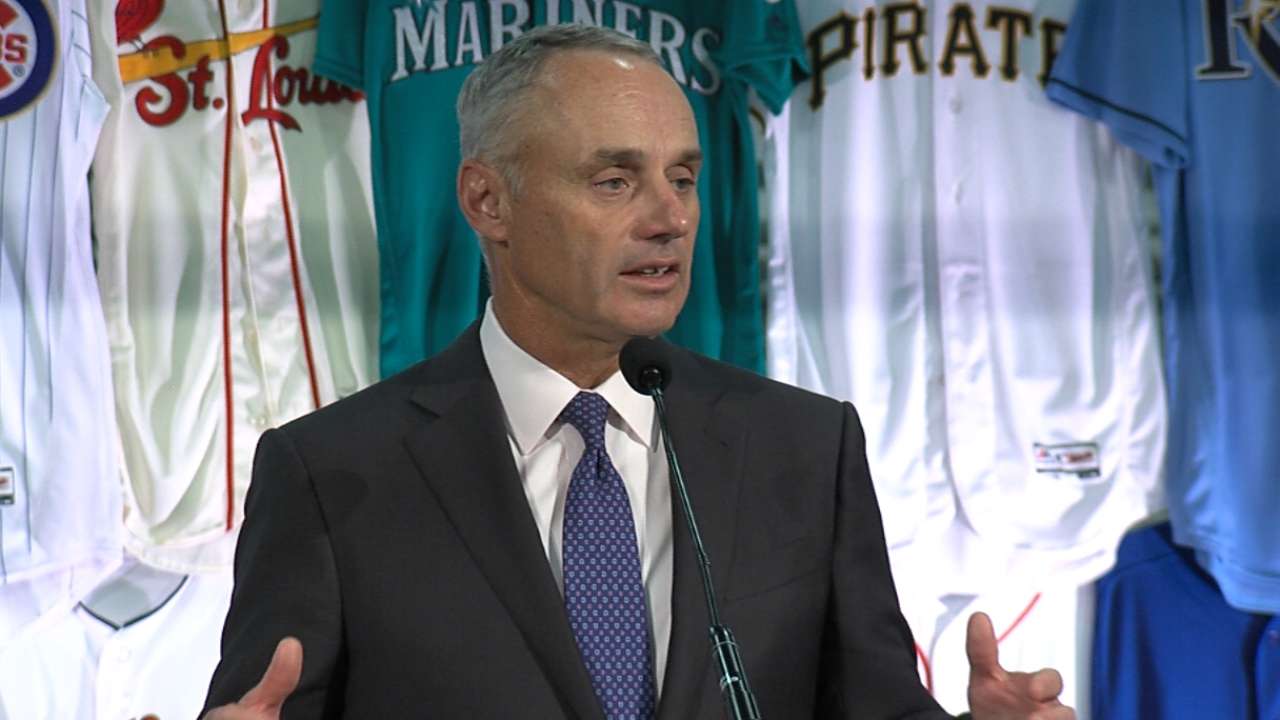 EASTON, Pa. -- Against a backdrop of Major League jerseys, luminaries from the baseball, politics and business world held a news conference Tuesday to formally announce the sale of Majestic to Fanatics, which will assure that the uniforms worn by players and fans alike will continue at the plant where they've been manufactured since 2009.
Along with Commissioner Rob Manfred, Pennsylvania Gov. Tom Wolf and State Attorney General Josh Shapiro, Majestic president Mike Pardini and Fanatics owner and executive chairman Michael Rubin, staff members for Senators Bob Casey and Pat Toomey, State Sen. Lisa Boscola and Congressman Matt Cartwright were in attendance.
"This facility in Easton is an important part of Major League Baseball," Manfred said. "Over a million [jerseys] a year go out to our players and our fans. And the workers here have produced quality products with attention to detail that our Major League Baseball players, the greatest athletes in the world, truly deserve. And we appreciate that.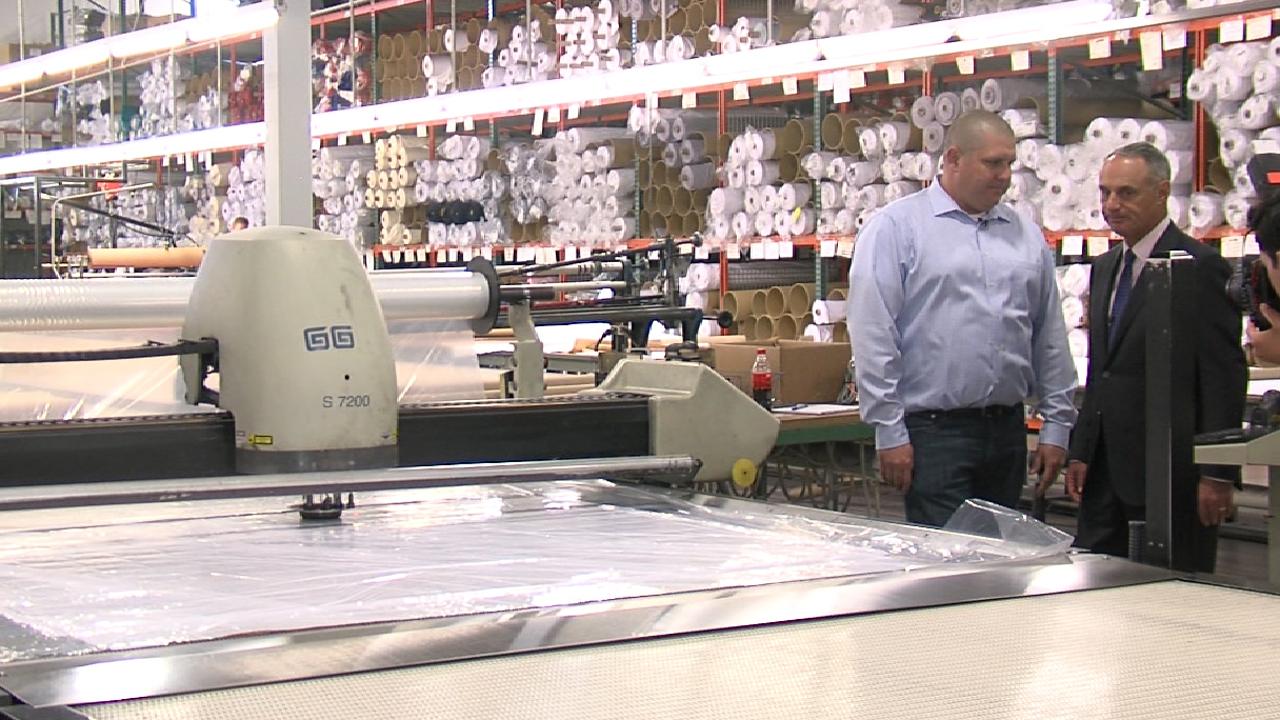 "Our fans and our players have a unique bond with the uniforms that they wear. And, in fact, our uniforms stir emotions among people. Because you cater to that emotion with the quality work you do each and every day you are, and shall remain, a part of the baseball family."
When MLB reached an agreement last December for Under Armour and Fanatics to supply all on-field gear for players and fan gear beginning in 2020, it led to the question of what would happen to the Majestic facility and its nearly 500 employees. Under Armour, as announced in December, is on board to work with all the aforementioned parties and players on design and specifications for new uniforms going forward. The Majestic plant in Easton is ideally equipped to assure a smooth transition as innovations are put into action.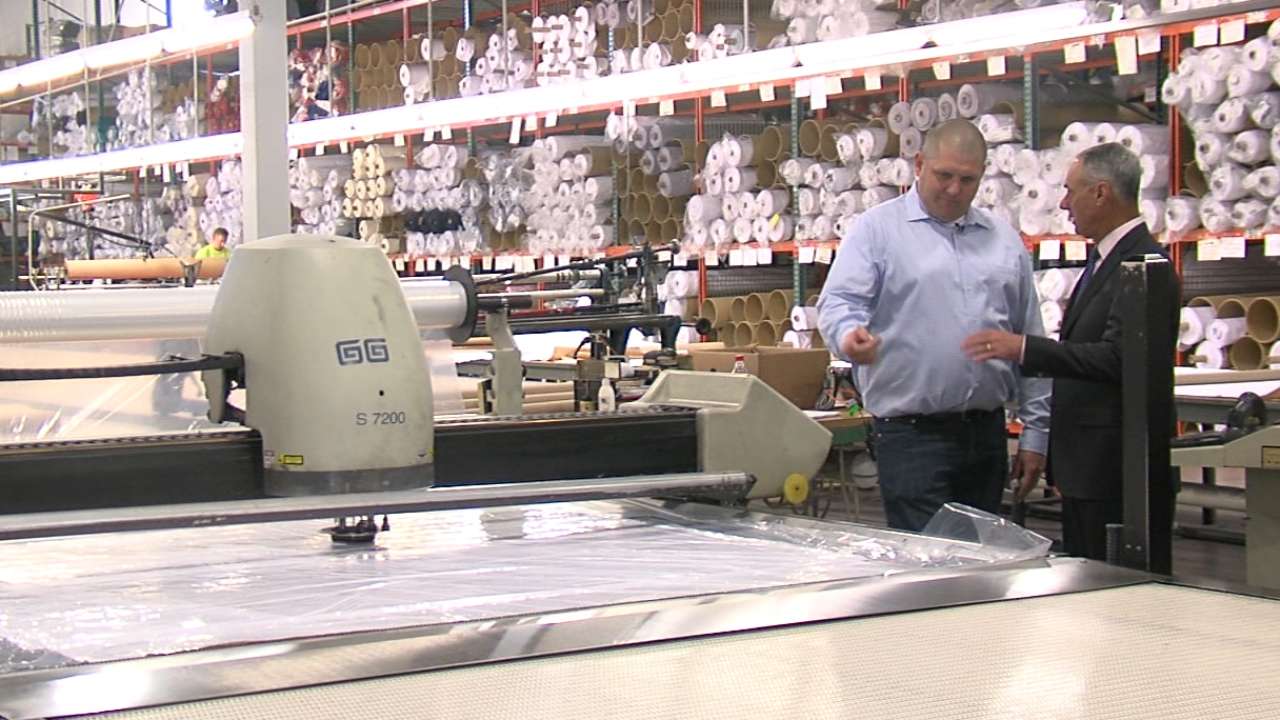 When the news was announced to the workers Tuesday morning, it was greeted with a standing ovation.
While this was, at one level, a straight deal between two businesses, MLB was involved throughout.
"I want to first thank Commissioner Manfred and the team at Major League Baseball," Rubin said. "Without your vision and support, this deal would not have been possible. I also want to thank you for our longstanding partnership and, most of all, for your continued focus on growing the sport of baseball."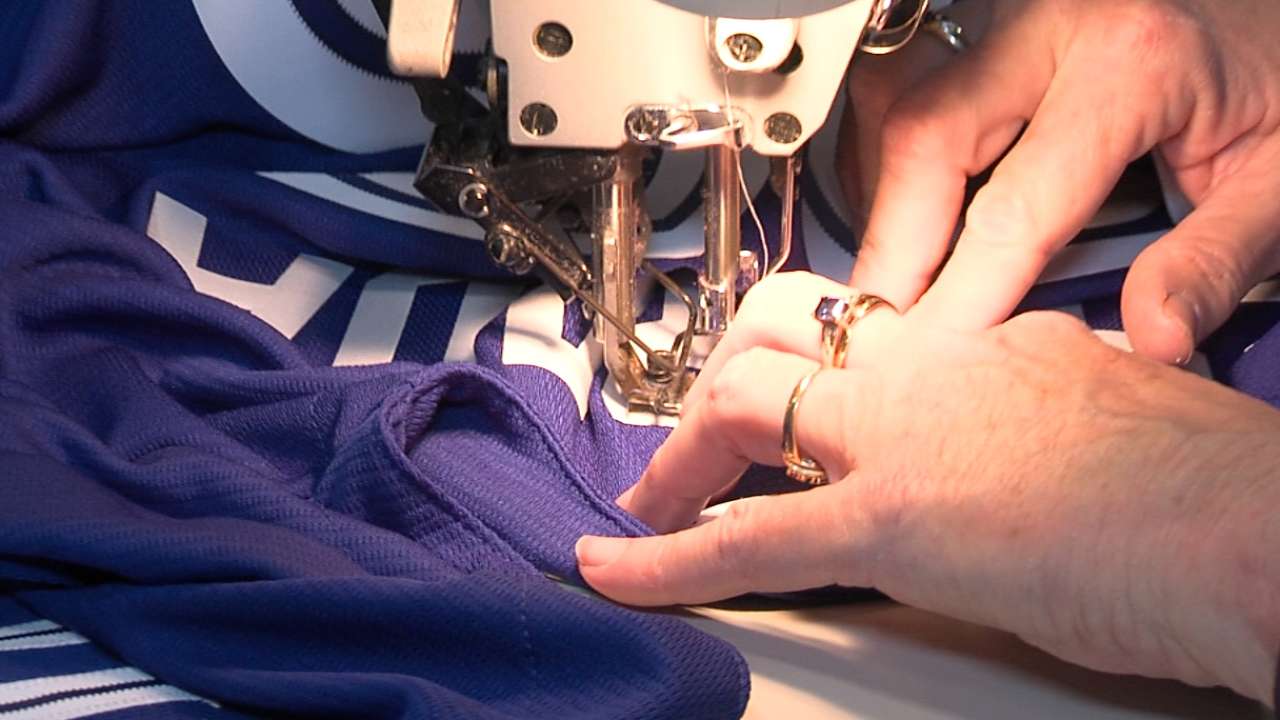 MLB President of Business and Media Bob Bowman and Noah Garden, MLB Executive Vice President, Business, were involved in the talks.
Pardini noted that, with a new season underway, the timing of this deal was appropriate.
"The manufacturing facility that we're in today has played a special part in the history of Major League Baseball," Pardini said. "It's [here] that we have been producing the jerseys that go onto the athletes who play Major League Baseball. ... The fact that it's being made right here, in the Easton facility, for all 30 clubs as far as the on-field uniform, that's a big deal, and it's something we're proud of. So we look forward to this future and the rich history we already have with Major League Baseball."
Wolf and Shapiro focused on the economic impact the decision has on the state.
"We are the Keystone State," Wolf said. "Right here, in this Lehigh Valley facility, you're within eight hours of 60 percent of the North American market. This is a really central place."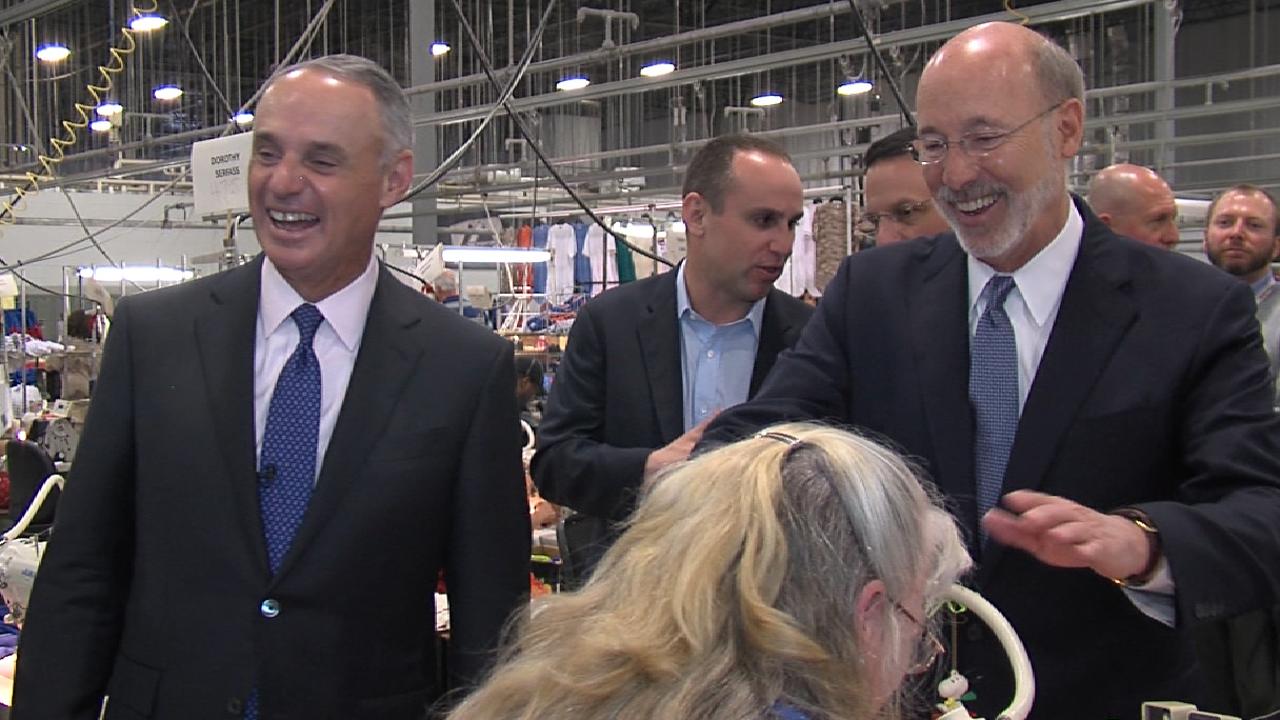 Added Shapiro: "I want to thank Michael for his commitment to the commonwealth, for keeping these jobs here. He's committed to the workers here in the commonwealth. He understands that good business requires good people to go out and do the work each and every day. I also want to thank Major League Baseball for believing in the commonwealth and for being here today. And, of course, we've got to thank our fans."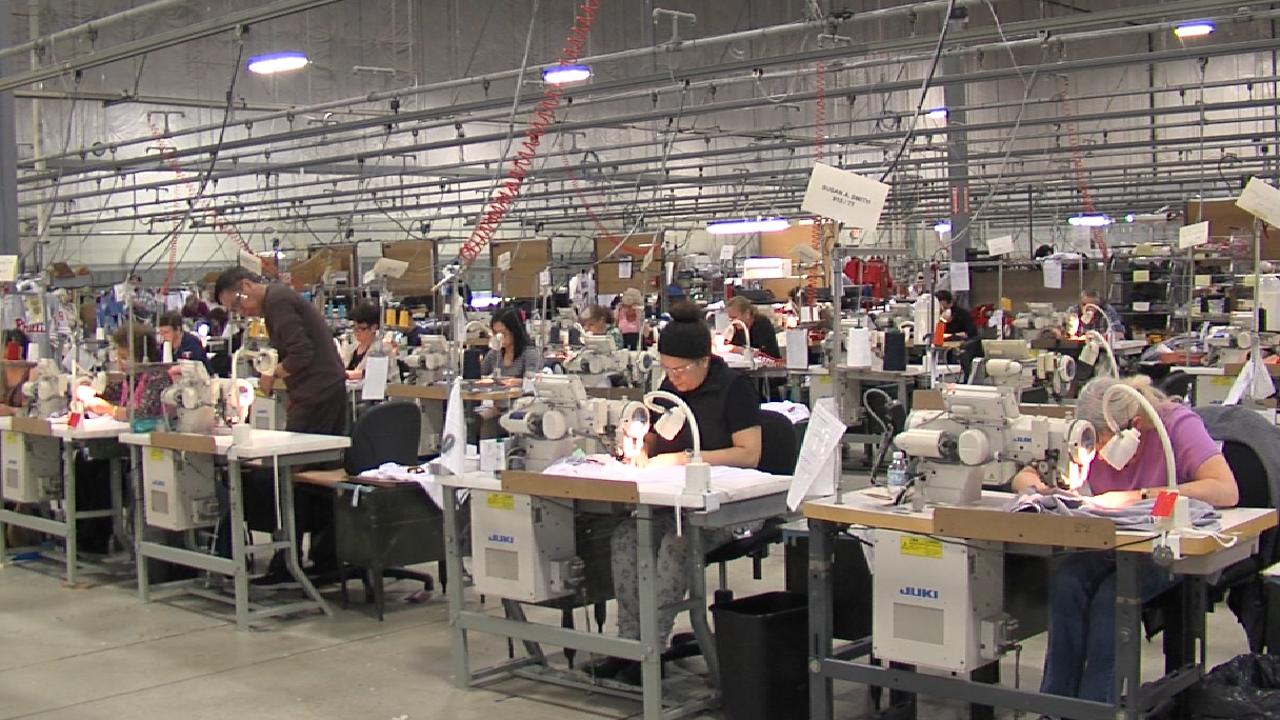 Manfred and Rubin both stressed that this agreement keeps jobs in the United States.
After the news conference, the principles took a tour of the 360,000-square-foot building. As they walked, they passed under a banner with the Majestic logo. Underneath were the words: Always Baseball.
Paul Hagen is a reporter for MLB.com. This story was not subject to the approval of Major League Baseball or its clubs.