Opening Day great, but Game 2 means more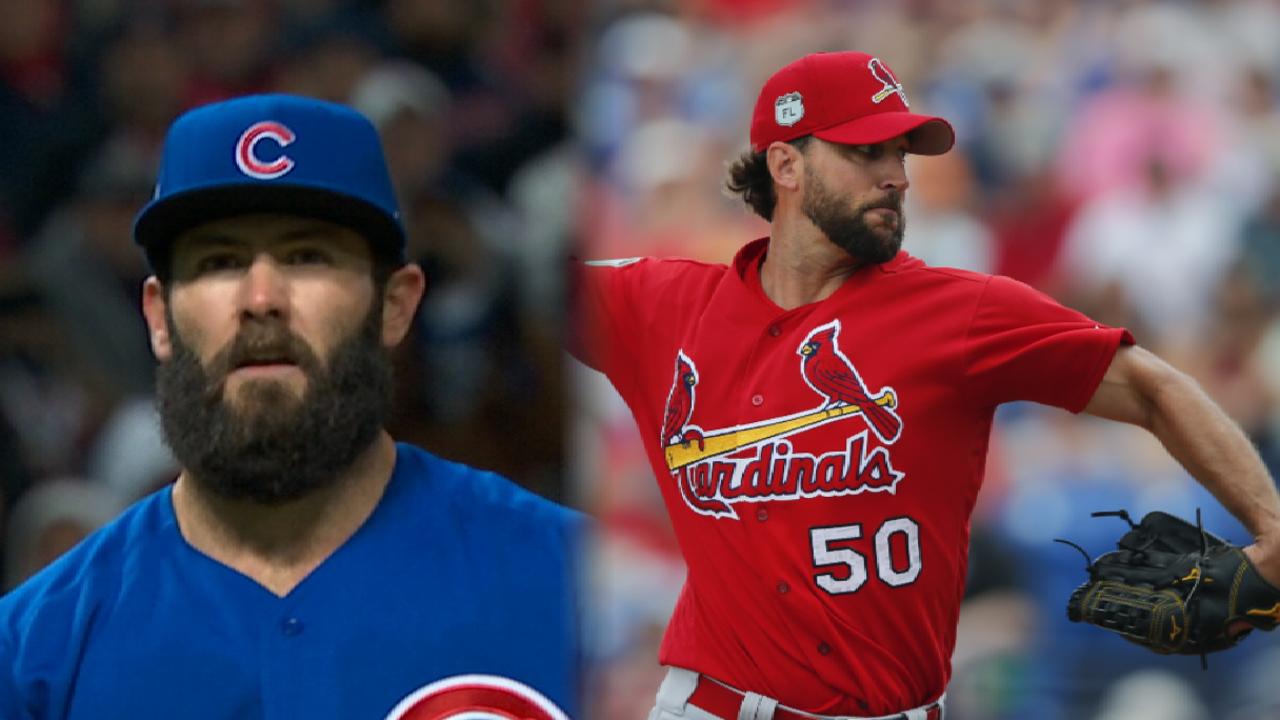 In a certain sense, Game 2 of the regular season is the most symbolic game of the season.
Everyone is fired up for Opening Day. Game 2, however, is the day life goes on. It is the first official need for an even-keeled, professional approach that we see in every Hall of Famer and throughout winning clubhouses.
The Cubs showed it last year when Jon Lester and his teammates beat the Angels to start a season 2-0 for the first time in 21 years. At 2-0, they were ready to win at last.
Joe DiMaggio once said of Opening Day: "You look forward to it like a birthday party when you're a kid. You think something wonderful is going to happen."
All of the aces start on Game 1, and some teams are lucky enough to have a comparable version on the mound for Game 2 -- as was the case last year when Lester followed Jake Arrieta's opening salvo. This year Arrieta follows Lester. In fact, the Red Sox will celebrate Game 2 in 2017 with a bobblehead honoring the Opening Day pitcher and 2016 Cy Young Award winner. Fans entering Fenway Park for Wednesday night's game against Pittsburgh will receive a Rick Porcello Cy Young Award Bobblehead presented by W.B. Mason. Not only will it be the latest rematch of the first World Series in 1903, but it also will feature one of MLB's elite pitchers, Boston lefty Chris Sale.
A Porcello collectible will be especially unique, because here's the thing about Game 2 at MLB.com/tickets: Promotional giveaways as enticements are rarely required. For fans who were unable to get an Opening Day ticket for whatever reason, Game 2 is like their Opening Day.
This year's slate of Game 2s will feature plenty of other All-Star hurlers, including San Francisco's Johnny Cueto and the Yankees' CC Sabathia on Tuesday. On Wednesday, other big-name hurlers will take the bump in Game 2 for their respective clubs, including Jacob deGrom and Max Scherzer.
Game 2 is for bulldogs, for pressing on without all the pizzazz. Like Trevor Story, who homered off Arizona's Shelby Miller as a Rockies rookie last year in Game 2, after knocking two out on Opening Day. Story kept going, ultimately becoming the fastest Major Leaguer ever to his first eight homers of a career. He was not just one of those Opening Day phenomena.
Anyone can win Game 1, by feeding off the pageantry and atmosphere. After all those days at Spring Training camp, in smaller settings, there is freshness and a giddiness that comes with Opening Day in your well-decorated pantheon. Then you are back for another game, with a schedule for stretching and batting practice, living the Major League life, and consistency is what is rewarded.
Winning Game 2 is a statement within your clubhouse, like you rose to the occasion. Winning Game 2 means one less thing to regret if you finish a game out in the standings. Winning Game 2 like the Cubs and Indians did last year means there is the potential for something really big. You think something wonderful is going to happen, but you learn not to look ahead.
Mark Newman is enterprise editor of MLB.com and a baseball writer since 1990. Read and join other baseball fans on his MLB.com community blog. This story was not subject to the approval of Major League Baseball or its clubs.