Scully, on tape, part of Dodgers' pomp
LOS ANGELES -- Vin Scully was the highlight of the Dodgers' pregame ceremonies, in voice only, on Monday at Dodger Stadium.
Scully, the Hall of Fame voice of the franchise who retired after last season, narrated a video that introduced former Dodger Wally Moon, a member of three championship Dodgers teams, to throw out the ceremonial first pitch, accompanied by Hall of Fame former manager Tom Lasorda.
Also part of the pre-recorded festivities was Scully throwing a pitch to Joe Davis, his replacement as the primary voice of the club.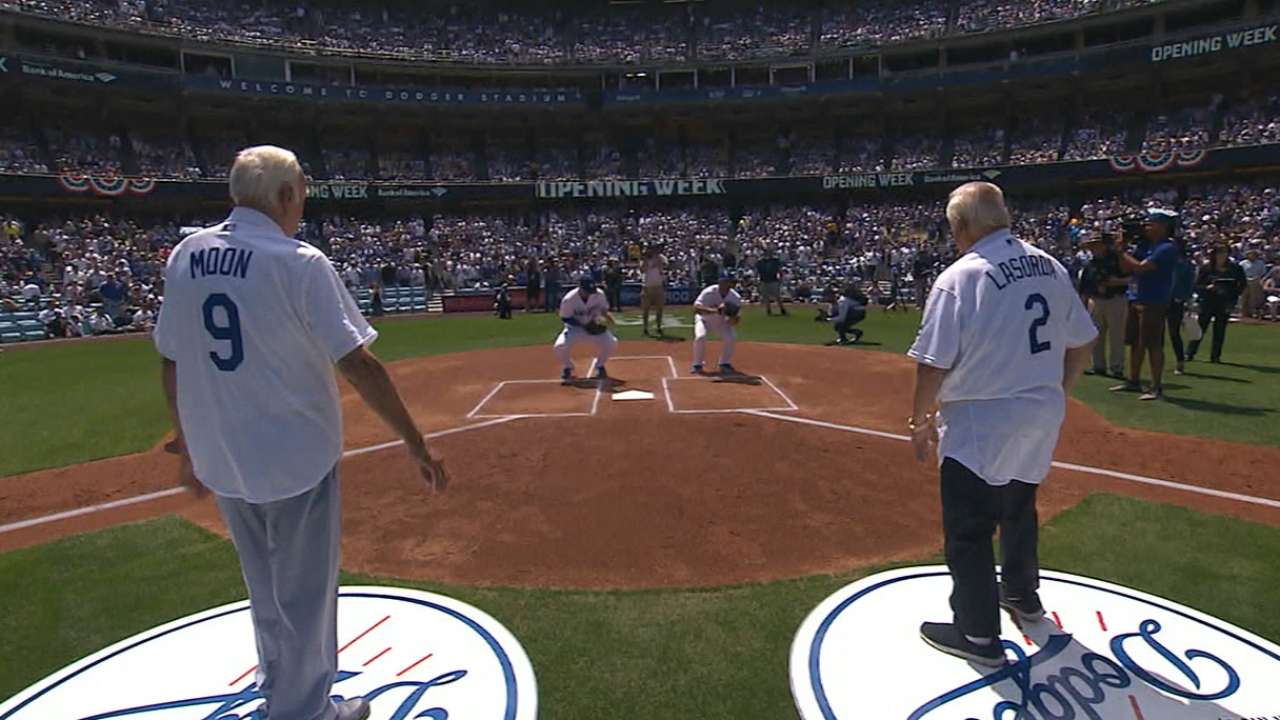 That followed the singing of the national anthem by country singer Brett Young, who flew in from the American Country Music Awards in Las Vegas.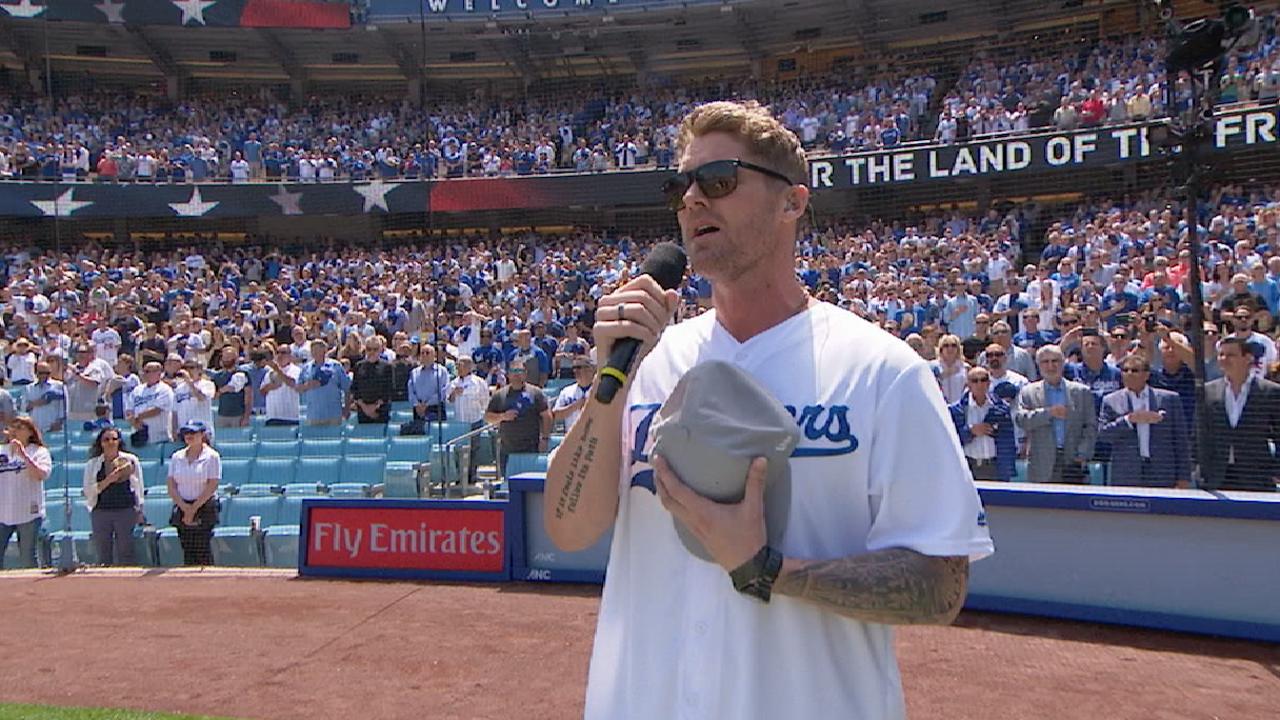 The outfield-sized American Flag was presented by members of the Five Branches of the United States Armed Forces.
Among the former Dodgers present at the game were Hall of Famer Sandy Koufax, sitting in the owners' box, and former MVP Steve Garvey.
Ken Gurnick has covered the Dodgers since 1989, and for MLB.com since 2001. This story was not subject to the approval of Major League Baseball or its clubs.