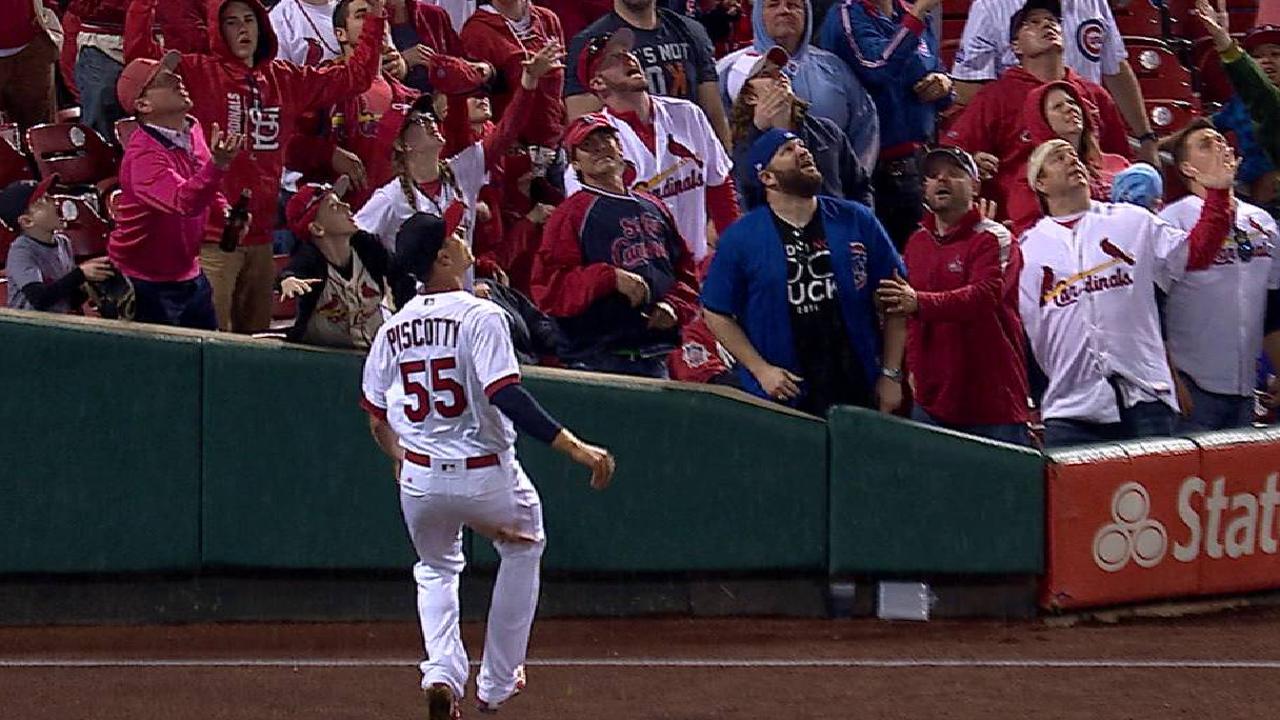 ST. LOUIS -- Cardinals manager Mike Matheny showed a willingness to deviate from the traditional script on Sunday while making his first bullpen decision of the season.
With a one-run lead untangling in the eighth, Matheny ignored presupposed roles and turned over the game to the best reliever in his 'pen. Seung Hwan Oh navigated through one mess, but he couldn't escape another. Though he finished as the winning pitcher in the team's 4-3 victory over the Cubs, he was also left to shoulder his first blown save of the season.
"Thank God that we got the win today," Oh said. "But I felt really bad for Carlos."
The three-run blast Oh served up to Willson Contreras with one out in the ninth erased what would have been a win for Carlos Martinez in his first career Opening Day start. It was a reverse of emotions, too, as Oh had preserved the lead for Martinez an inning earlier by inducing flyouts from Kris Bryant and Anthony Rizzo with the bases full.
The ninth inning might never have unraveled, though, had first baseman Matt Carpenter made a different split-second decision. With a runner on first, Carpenter fielded a one-out ground ball off the bat of Jason Heyward. Carpenter had an easy play at first to retire Heyward, but instead turned toward second as though he wanted to start a double play.
Carpenter thought better of the attempt but bobbled the ball, losing any chance at garnering an out anywhere.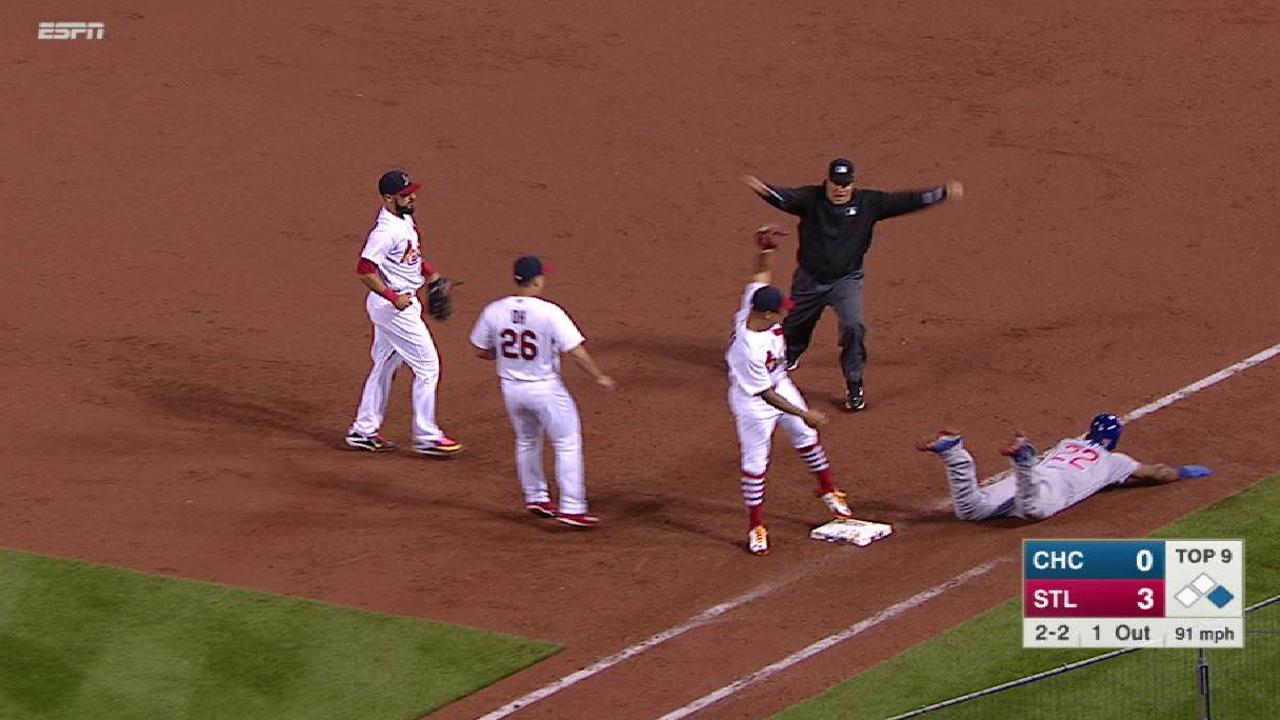 Four pitches later, the score was tied.
"He was just thinking aggressive, thinking, 'How am I going to get an out?'" Matheny said. "That was one that hurt."
Oh ended up throwing a career-high 38 pitches by the end of his 1 2/3-inning appearance. It was the second time in his career that an attempt at a five-out save went awry.
But with two days of rest leading up to the season opener and another one coming Monday, Matheny wasn't worried about pushing the veteran reliever a little harder than usual.
Said Matheny: "He's the guy that we want to give the ball to late in the game."
Jenifer Langosch has covered the Cardinals for MLB.com since 2012, and previously covered the Pirates from 2007-11. Follow her on Twitter, like her Facebook page and listen to her podcast. This story was not subject to the approval of Major League Baseball or its clubs.