Garcia doing well after home plate collision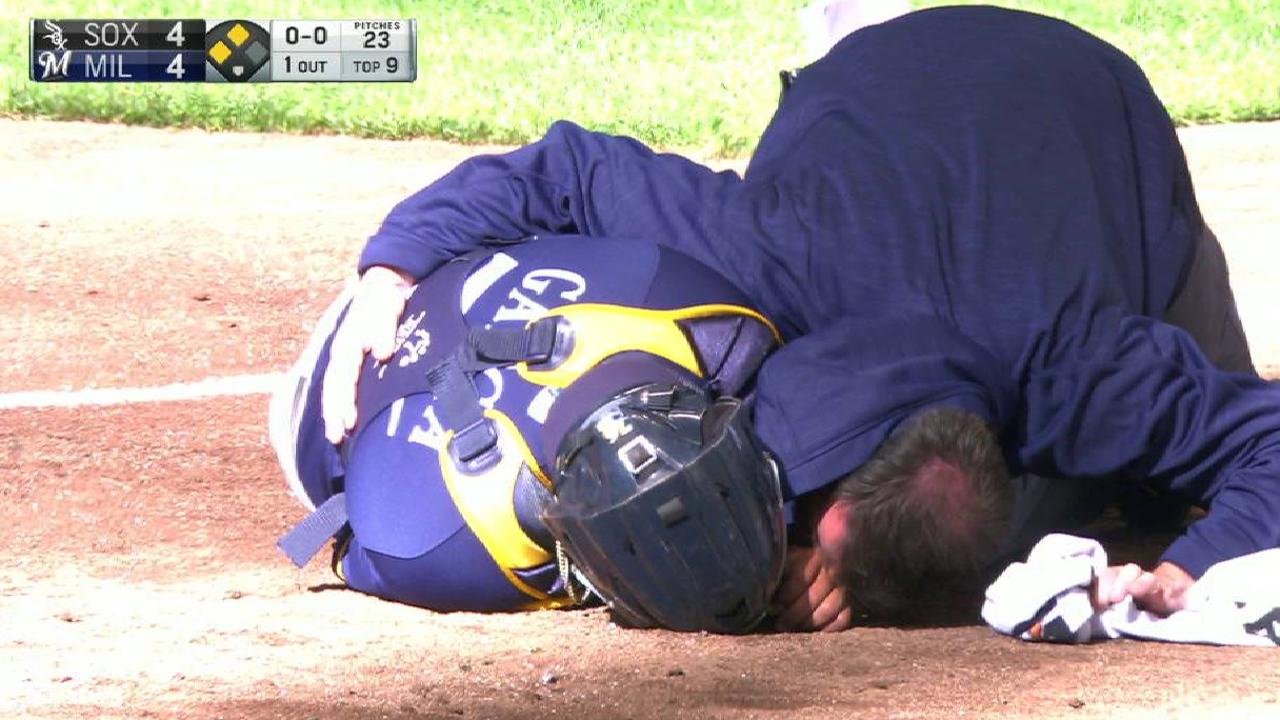 MILWAUKEE -- Brewers Minor League catcher Rene Garcia was recovering in the hospital Sunday, a day after being removed from the field at Miller Park on a stretcher following a home plate collision in the team's exhibition win over the White Sox.
"Rene, fortunately, is doing well," GM David Stearns said. "He is entering the concussion protocol for Major League Baseball. We will get him back to Arizona, where he will continue his rehab. But outside of the concussion, we avoided any other major injuries."
That qualified as good news, since Brewers athletic trainers were also worried about Garcia's neck and left knee on Saturday. They fitted him with a neck brace and immobilized him prior to transport to Froedtert Hospital.
Garcia was slated to open the season at Triple-A Colorado Springs.
"I think we're all somewhat relieved that this was the extent of the injury," Stearns said.
Adam McCalvy has covered the Brewers for MLB.com since 2001. Follow him on Twitter @AdamMcCalvy, like him on Facebook and listen to his podcast. This story was not subject to the approval of Major League Baseball or its clubs.