Segura likely Opening Day leadoff hitter
SCOTTSDALE, Ariz. -- Mariners manager Scott Servais rolled out what he said likely will be his Opening Day lineup for Saturday's 1-1 tie with the Rockies, and it featured shortstop Jean Segura leading off and speedy left fielder Jarrod Dyson batting ninth.
Though Dyson was acquired as a potential leadoff option, he'll likely hit at the bottom of the lineup against left-handed pitchers -- like Houston's Opening Day starter Dallas Keuchel -- and Servais indicated he's leaning toward using Segura a lot in that first spot, at least initially as Dyson works back from a sore hamstring that sidelined him for a week.
"I really like the way Segura is swinging the bat," Servais said. "He's obviously very comfortable hitting leadoff. The original plan coming in was to maybe put Dyson there, but he hasn't played a ton in the last 10 days, and I think it's important, that extra at-bat when it comes around. I like Segura at the top and we'll see where it goes after that."
The complete lineup is: Segura SS, Mitch Haniger RF, Robinson Cano 2B, Nelson Cruz DH, Kyle Seager 3B, Danny Valencia 1B, Leonys Martin CF, Mike Zunino C, Dyson LF.
Servais also likes the idea of having Haniger batting second, particularly against lefties, after the rookie's strong spring. If Dyson leads off, Segura bats second and Haniger would drop down to the sixth spot.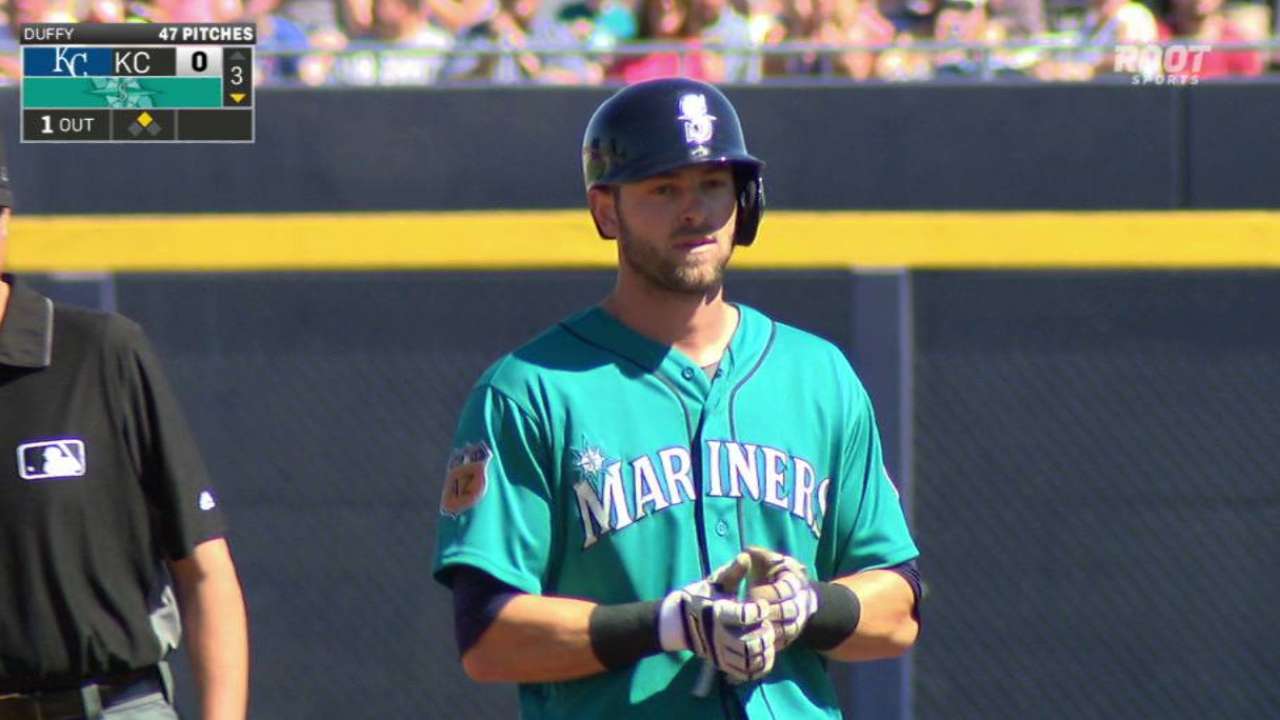 "[Haniger] shows the ability to understand situational hitting, and I've been very impressed with him," Servais said. "We'll see what happens. I doubt it'll stay that way the whole year. You'll see some mixing and matching and Dyson may end up back at the top in a while. But right now, that's kind of what we're looking at."
Overton move coming
With rookie reliever Dillon Overton headed to Eunice, Texas, to be with his wife for the expected birth of their first child on Tuesday, the Mariners will put Overton on a paternity leave and temporarily fill his spot on the 25-man roster with another reliever.
But because the Opening Day rosters aren't finalized with MLB until 9 a.m. PT on Sunday, no move will be announced until after that. Overton said he'll rejoin the team on Thursday in Houston for the fourth game of the season.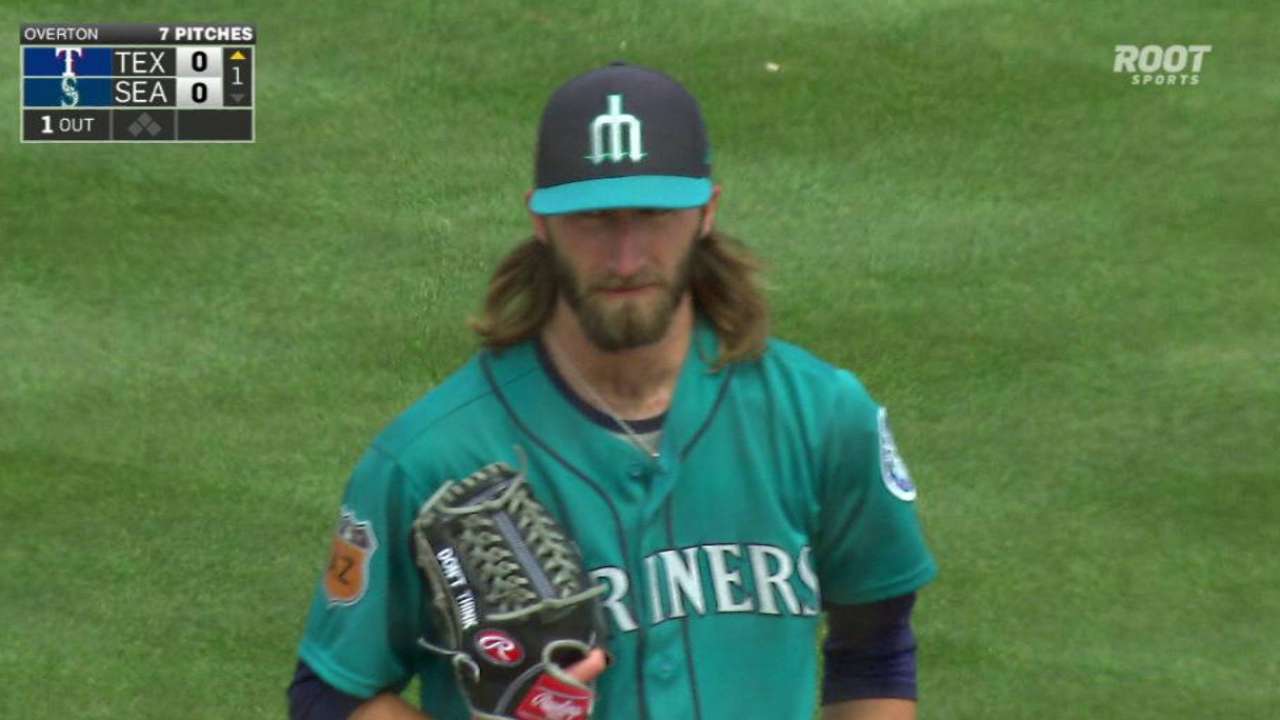 Pleasant surprises this spring
Asked to identify his biggest surprise of camp, Servais came up with a few.
"Haniger was a nice surprise," Servais said. "Zunino had a very nice spring. I was hoping he would kind of build on some things he did early when he first came to us last year. That was positive. Overton was a bit of a surprise. [Reliever James] Pazos, I really like where he's at right now. I thought he really threw the ball well last night.
"Other than that, it was a different spring just because of the breakup of the guys to the [World Baseball Classic]. It lost the flow a little bit. We knew going in that would be a bit of a challenge. The guys are really looking forward to getting out of here. Nothing against Arizona, but it was a very long Spring Training."
Worth noting
• Reliever Evan Scribner missed his second straight game on Saturday while recovering from the flu, and Servais said he's lost about six pounds. But the right-hander is expected to be fine by Monday's opener. Scribner has been one of the club's best relievers this spring, posting a 1.29 ERA with seven strikeouts, no walks and two hits allowed in seven innings.
• Haniger's 11 doubles this spring broke the Mariners' Cactus League record of 10 previously held by Bruce Bochte (1978) and Darren Bragg ('96).
Greg Johns has covered the Mariners since 1997, and for MLB.com since 2011. Follow him on Twitter @GregJohnsMLB and listen to his podcast. This story was not subject to the approval of Major League Baseball or its clubs.