Rosario's sac fly sends PR to title game
Twins' outfielder delivers walk-off RBI in 11th inning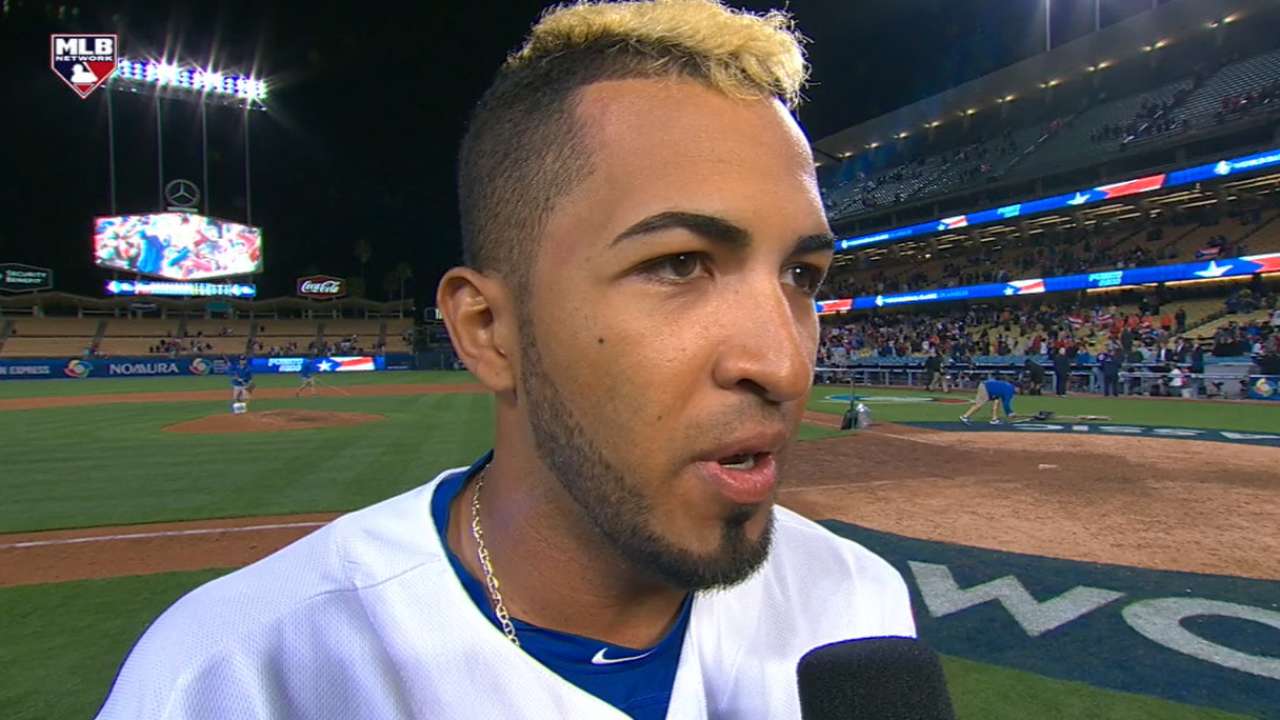 Entering the World Baseball Classic championship round, Puerto Rico had been undefeated since falling to the Dominican Republic in the 2013 Classic final.
Twins outfielder Eddie Rosario made sure the win streak continued on Monday night at Dodger Stadium, sending Puerto Rico back to the title game with an 11th-inning sacrifice fly for a 4-3 win over the Netherlands.
The 25-year-old native of Guayama came to the plate with one out and the bases loaded against 7-foot-1 right-hander Loek Van Mil. Rosario stroked a 97 mph fastball to center field, and Carlos Correa beat the throw to the plate to earn Puerto Rico a shot at its first Classic title on Wednesday at 9 p.m. ET.
Puerto Rico will face the winner of Tuesday night's USA-Japan game. You can watch all Championship Round games live on MLB.TV and MLB Network. Puerto Rico would be the home team in the title game if it were to play the U.S., and if it meets Japan, the home-road teams will be determined by a coin flip.
Rosario's walk-off sac fly is his latest memorable moment from the Classic. Though he was 0-for-4 on Monday, he's batting .353 (6-for-17) with two doubles and a triple in WBC 2017.
"I just concentrated on hitting a pitch to the middle," Rosario said. "He threw me a perfect pitch to hit into the middle. It's everything for Puerto Rico, for my teammates, for me, for my family [to have a chance to win the Classic]."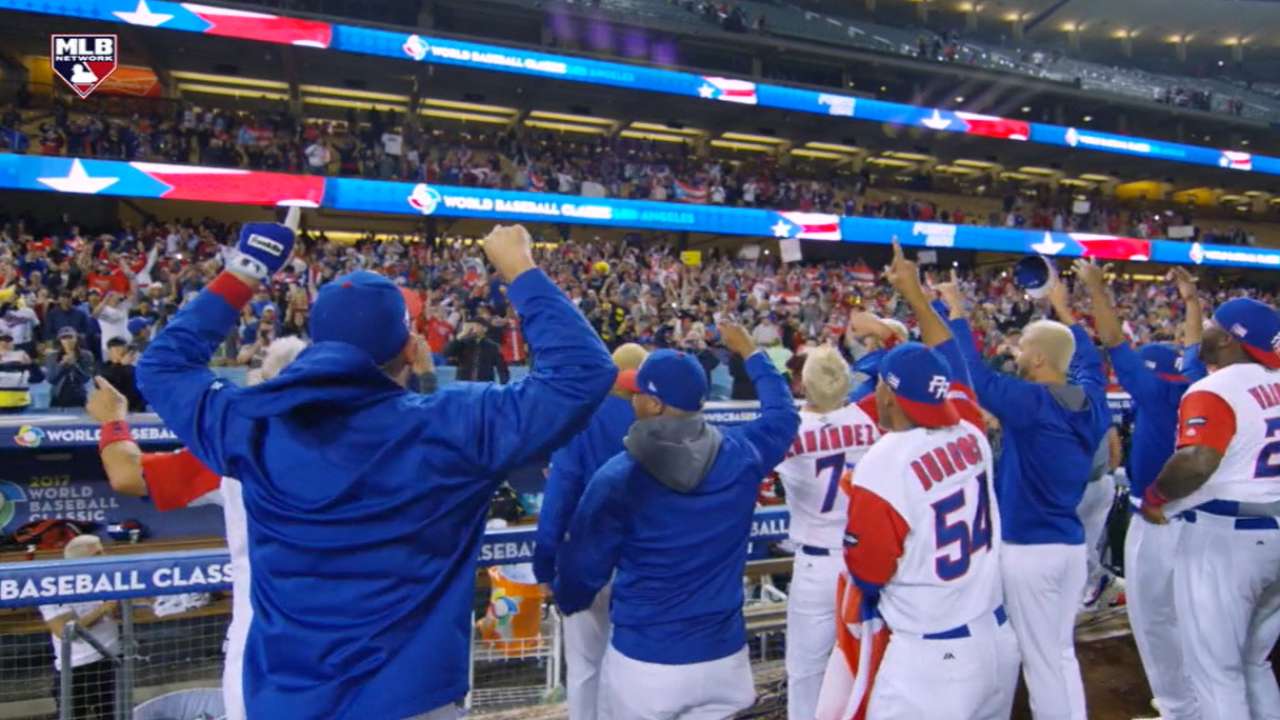 The World Baseball Classic runs through Wednesday. In the U.S., games air live exclusively in English on MLB Network and on an authenticated basis via MLBNetwork.com/watch, while ESPN Deportes and WatchESPN provide the exclusive Spanish-language coverage. MLB.TV Premium subscribers in the U.S. have access to watch every tournament game live on any of the streaming service's 400-plus supported devices. The tournament is being distributed internationally across all forms of television, internet, mobile and radio in territories excluding the U.S., Puerto Rico and Japan. Get tickets for the Championship Round at Dodger Stadium, while complete coverage -- including schedules, video, stats and gear -- is available at WorldBaseballClassic.com.
Manny Randhawa is a reporter for MLB.com. Follow him on Twitter at @MannyOnMLB This story was not subject to the approval of Major League Baseball or its clubs.