Bo knows how to talk to ACE alums
Jackson, Baines act as 'father figures,' guide Minor Leaguers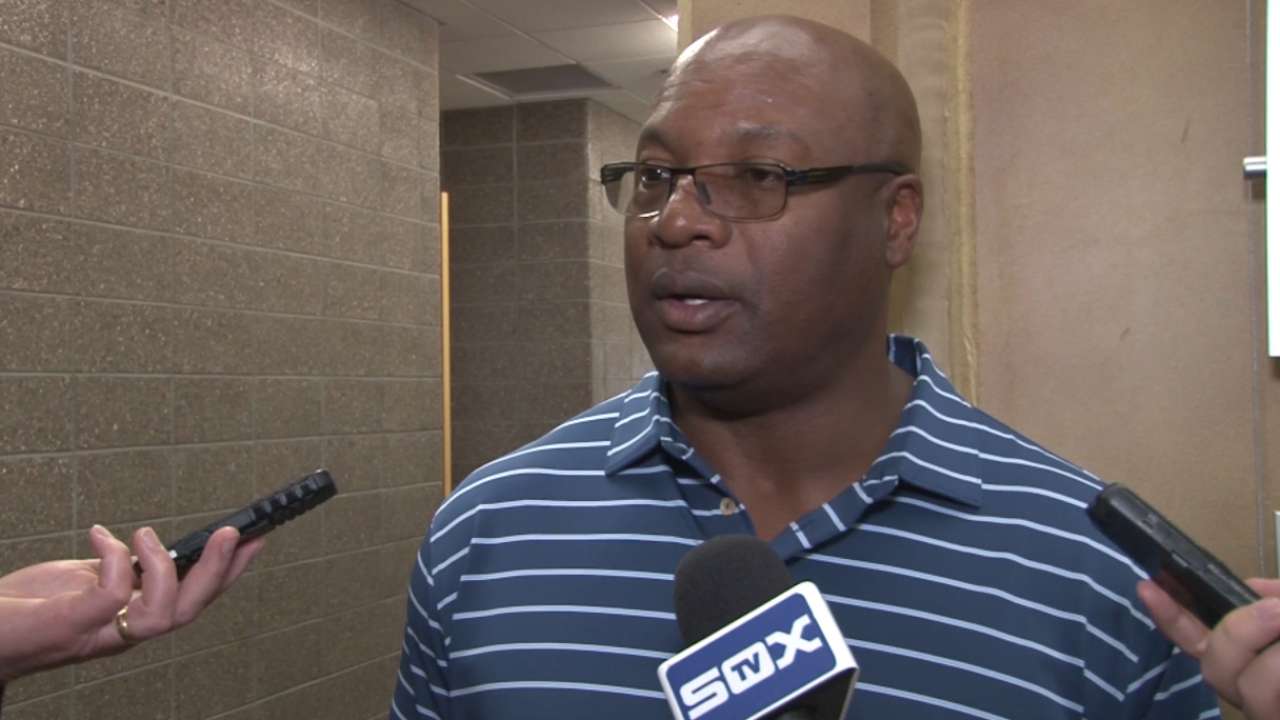 GLENDALE, Ariz. -- The first words Bo Jackson said to Corey Ray, Darius Day and Blake Hickman during a weekend dinner including Harold Baines were of the harsher variety.
"I threatened them," said Jackson with a wry smile. "They called me Bo. I said, 'If you are younger than my kids, you have to call me Mr.'"
After that brief clarification, the dinner became one filled with great conversation. Ray (Brewers), Day (Rangers) and Hickman (White Sox) are all proud alumni of the White Sox Amateur City Elite (ACE) youth baseball program currently going through Spring Training in Arizona.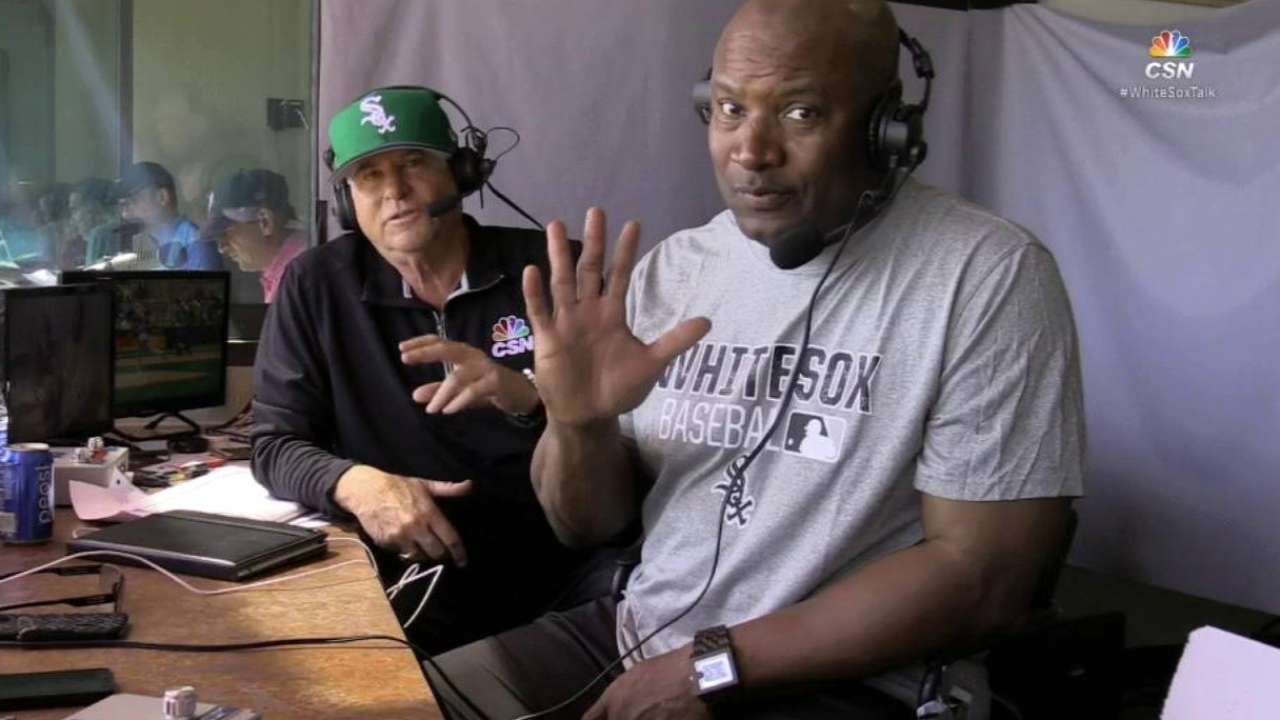 A wealth of knowledge was shared with these young players, but Jackson made it sound as if very little had to do with the nuts and bolts of baseball.
"We talked to them as father figures, not just somebody who has played the game that they've done," Jackson said. "To be honest with you, that's what Harold and I do: Not only with those guys but with the guys here. Try to talk to them, tell them what not to do.
"They aren't just there because they are having dinner with Bo Jackson and Harold Baines. They are there for a reason. They want to know what they can do to improve, what they are working on. They want to know what not to do. We have those answers for them."
Baines and Jackson serve as community relations representatives for the White Sox, with Jackson in camp from Thursday evening to Monday afternoon. It took the two-sport legend that short amount of time to notice a positive change in the overall White Sox players' demeanor without casting aspersions at the previous regime or roster makeup.
"It's almost like you get tired of doing the same old thing every year, and they are trying to do something different and they are having fun doing it different," Jackson said. "And there's a whole lot more conversation that's going on around here.
"Guys are hanging around the clubhouse longer. They are sitting and talking at lunch and breakfast and so forth. That is a positive thing. Nothing can come out of that but positive. Everybody is enjoying Spring Training, put it like that."
Jackson also heaped praise upon Ray, Day and Hickman for the life they are living as much as their baseball accomplishments.
"These three gentlemen proved that they are prime examples good things come out of the city of Chicago. You just have to believe," Jackson said. "You have to give people a chance, and these three kids are prime examples.
"Whenever you hear stuff about Chicago, it's always about the shootings and this and that and gangs, and nobody pays attention to kids like this. They kind of gets lost in the shuffle. It's nice to see young kids have got their heads on straight. It's a great thing that not only the White Sox have done, but [the kids] made the decision that they want to go down a different path than what's all around them. And that's a good thing. I commended them for that."
Scott Merkin has covered the White Sox for MLB.com since 2003. Read his blog, Merk's Works, follow him on Twitter @scottmerkin, on Facebook and listen to his podcast. This story was not subject to the approval of Major League Baseball or its clubs.