Bettis begins chemo, hopes to pitch in '17
Rox righty battling recurrence of testicular cancer; Dahl's bone healing
SCOTTSDALE, Ariz. -- The Rockies are working to get a handful of players back onto Salt River Fields at their Spring Training complex, but their thoughts on Monday were with pitcher Chad Bettis.
Bettis learned two weeks ago that his testicular cancer had spread since his Nov. 29 surgery. He began chemotherapy Monday in an effort to aggressively treat the cancer. Having caught the recurrence early gave Bettis tremendous hope for being able to beat it and get back to baseball.
"Chad has handled this so gracefully and courageously," manager Bud Black said before Monday's game with the Cubs. "He's kept such a positive frame of mind around the clubhouse, and to the guys, it's been great. You could see why so many players gravitate to him and the role that he's taken on this team through a leadership position. The last couple years, he's been great. His work with guys in and around the clubhouse has shown, and even through this, he's been just a pillar of strength."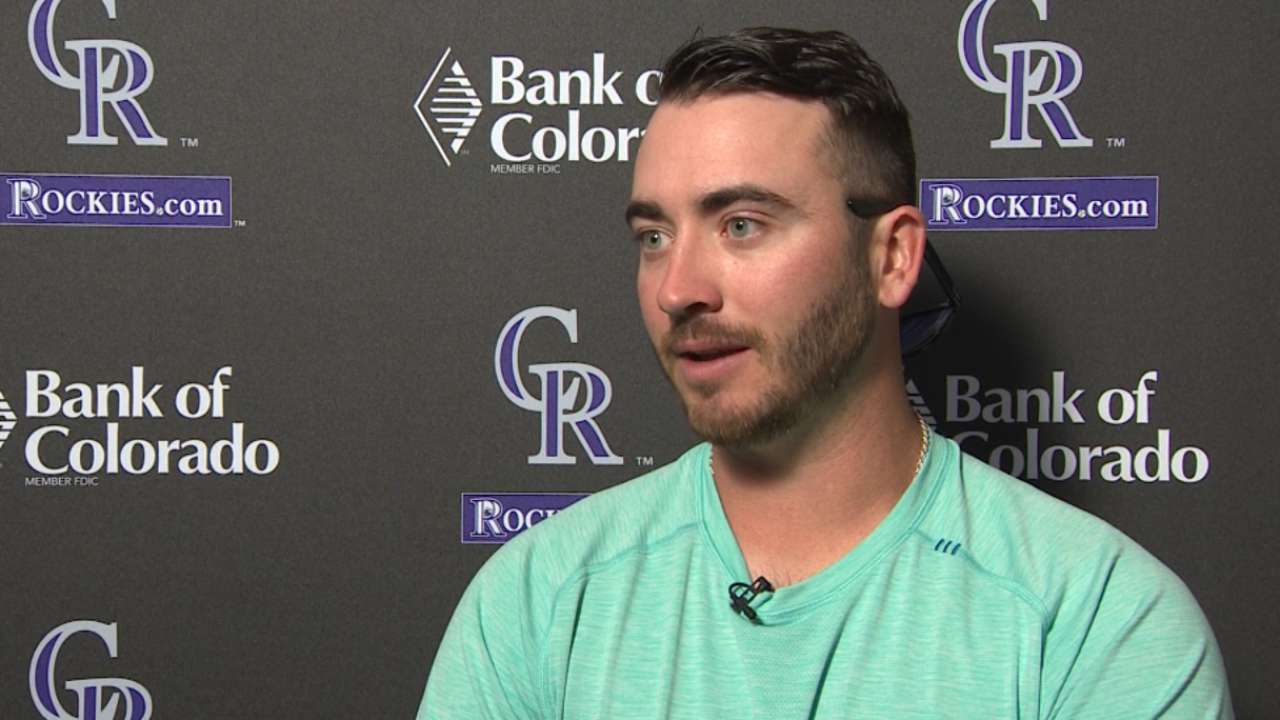 Colorado is not setting any timetable for Bettis, but the 27-year-old right-hander is driven to return to the mound.
"Today's the first day," Black said. "His intent is to be ready to pitch for the Rockies sometime this summer."
Bettis was 14-8 with a 4.79 ERA in his first full season in the rotation last year, making 32 starts. He made 20 starts for the club in 2015 and appeared 21 times in relief in '14.
In other health news, the Rockies got good news from Friday's MRI on outfielder David Dahl, who suffered a stress reaction in the sixth rib two and a half weeks ago.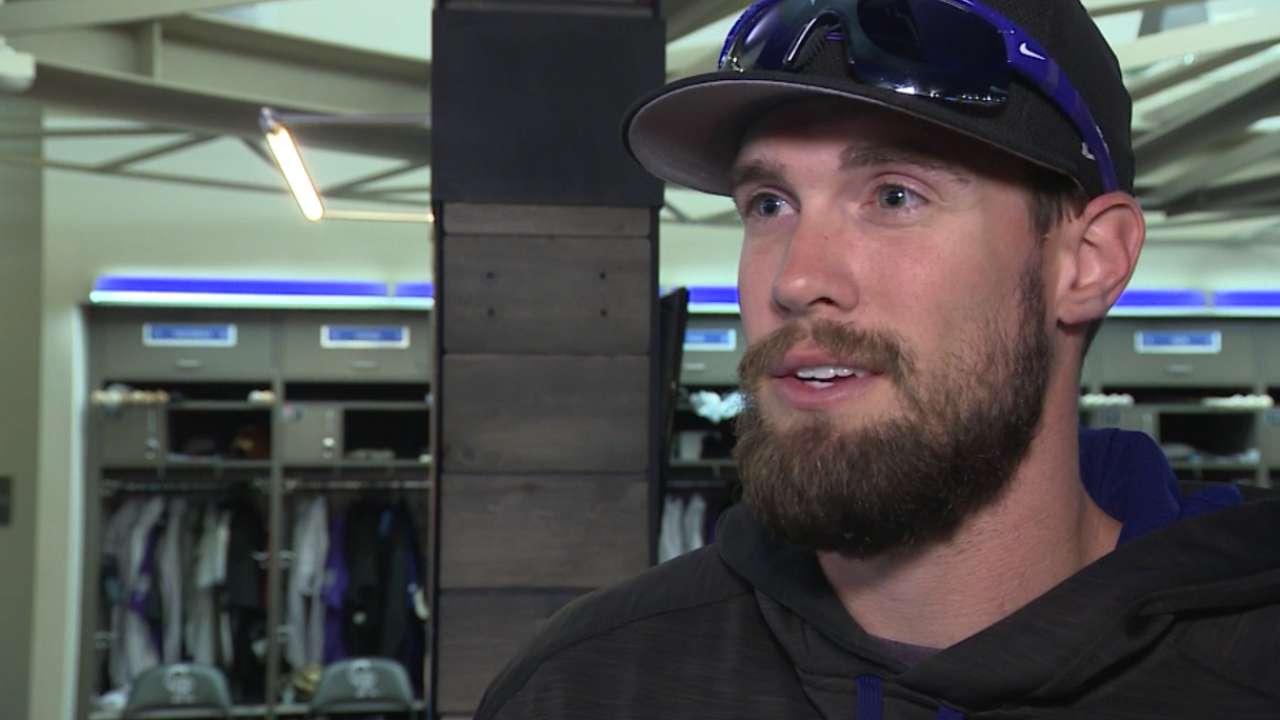 "The bone is healing, which is a great sign," Black said. "It's not totally healed. There's no activity yet for David as far as any baseball activity, but he's going to continue to do some work in the training room, some strengthening, he can do all his legs, but upper body is still 10 days away."
Left-hander Chris Rusin progressed from throwing on flat ground to throwing off the mound in his first bullpen session since a right oblique injury March 3.
Right-hander Chad Qualls, who hasn't pitched since March 1 due to soreness in his right forearm, was also expected to throw for the first time Monday.
"Chris is close," Black said. "He's going to throw a bullpen [session] today. I think Chad Qualls is going to throw a little bit today too. Rusin's gaining on it. Chad's gaining on it."
Rusin, 30, was a contender for the rotation until the injury slowed him down. He was 3-5 with a 3.74 ERA in 2016, making seven starts and 22 relief outings over 84 1/3 innings.
Qualls, 38, pitched out of the 'pen 44 times for Colorado in 2016, posting a 5.23 ERA in 32 2/3 innings.
Worth noting
The Rockies announced three cuts Monday. Right-hander C.C. Lee and outfielders Noel Cuevas and Mike Tauchman were reassigned to the Minor League camp.
Lee was 0-1 with a 6.23 ERA in six relief appearances, spanning 4 1/3 innings. Cuevas hit .273 (6-for-22) in 18 Cactus League games and Tauchman was 5-for-28 (.179) in 19 games.
Owen Perkins is a contributor to MLB.com. This story was not subject to the approval of Major League Baseball or its clubs.