Hammel sharp vs. Reds, ready for regular season
Righty starter fires 76 pitches (57 strikes) in effective outing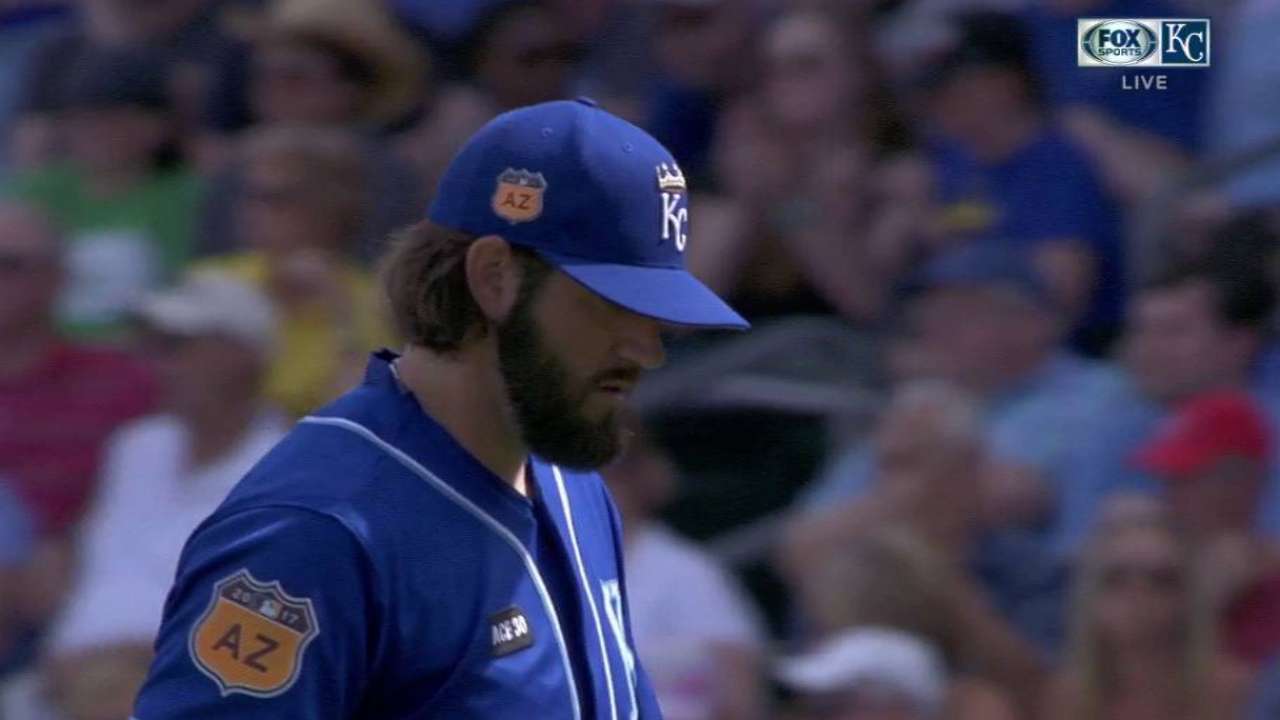 SURPRISE, Ariz. -- Royals right-hander Jason Hammel will have at least one more start in the Cactus League before camp breaks.
But he declared himself ready for the regular season now after a strong outing Monday against the Reds. Hammel had a no-hitter for 4 1/3 innings and left after 5 1/3 innings; he gave up three hits and one run while striking out five in a 10-6 loss, throwing 76 pitches.
"I'm ready to go now," Hammel said. "I was at about 80 [pitches] now, and next time I'll get to about 100, which is right about the line you're supposed to get to when you get tired. But I don't really believe that line."
Hammel retired 12 of the first 14 hitters he faced.
"Good mix today," he said. "The game plan was to go out there like it was the regular season and use all my pitches. Good slider, good changeup. Had them off-balance."
From here on, Hammel will work on getting his pitch count up and fine-tuning his breaking stuff.
"Maybe next time out, throw a few more curveballs, but definitely keep using the changeup," he said. "I think the changeup is going to be a good play for me this year, especially in the American League with all the lefties.
"I just want to add one more weapon and hopefully [the changeup] is it."
Jeffrey Flanagan has covered the Royals since 1991, and for MLB.com since 2015. Follow him on Twitter @FlannyMLB. This story was not subject to the approval of Major League Baseball or its clubs.