MLB.com Columnist
Fred Zinkie
Tale of the fantasy tape: Royals vs. Tigers
Which American League Central rival has superior fantasy assets?
Though the Indians ran away with the American League Central last season, the Royals and the Tigers should both serve as formidable challengers to the Tribe this year.
But which club has the best chance of ending Cleveland's reign atop the division? By using fantasy value to assess the key players on the Detroit and Kansas City rosters for 2017, we can get a head start on determining the answer to that question.
• 2017 Fantasy Player Preview: Royals | Tigers | Full rankings
Catcher: By maintaining one of the heaviest workloads of any catcher and flashing a solid power stroke (43 homers from '15-16), Salvador Perez has become a reliable mid-level backstop in mixed formats. In comparison, James McCann remains relegated to AL-only leagues after hitting .244 with 19 long balls and a .658 OPS over the past two years.
Winner: Royals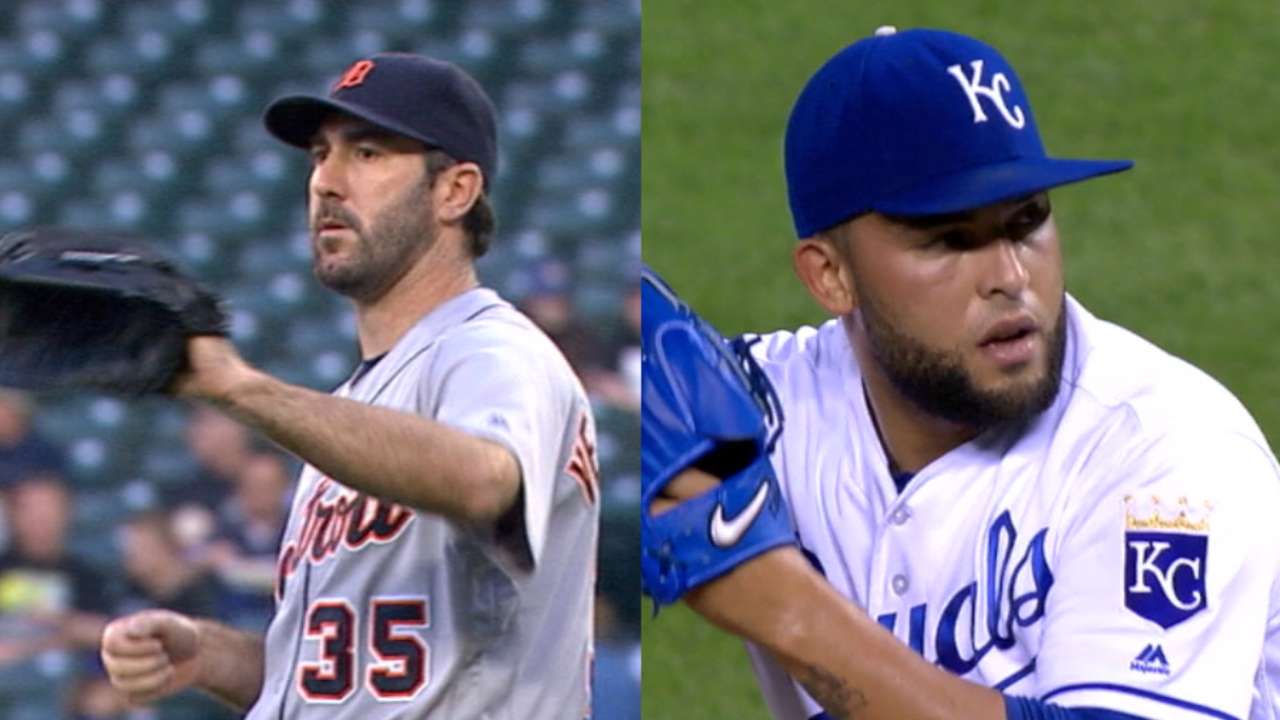 First base: One of the most consistent superstars of his generation, Miguel Cabrera should be tabbed early in every draft after rebounding in the power department a year ago (38 homers) and notching a batting average above .310 for the 11th time in the past 12 seasons. Cabrera should easily outperform Eric Hosmer, who may struggle to reproduce his career-best numbers (25 home runs, 104 RBIs) from '16 if he doesn't decrease last year's 58.9 percent ground-ball rate.
Winner: Tigers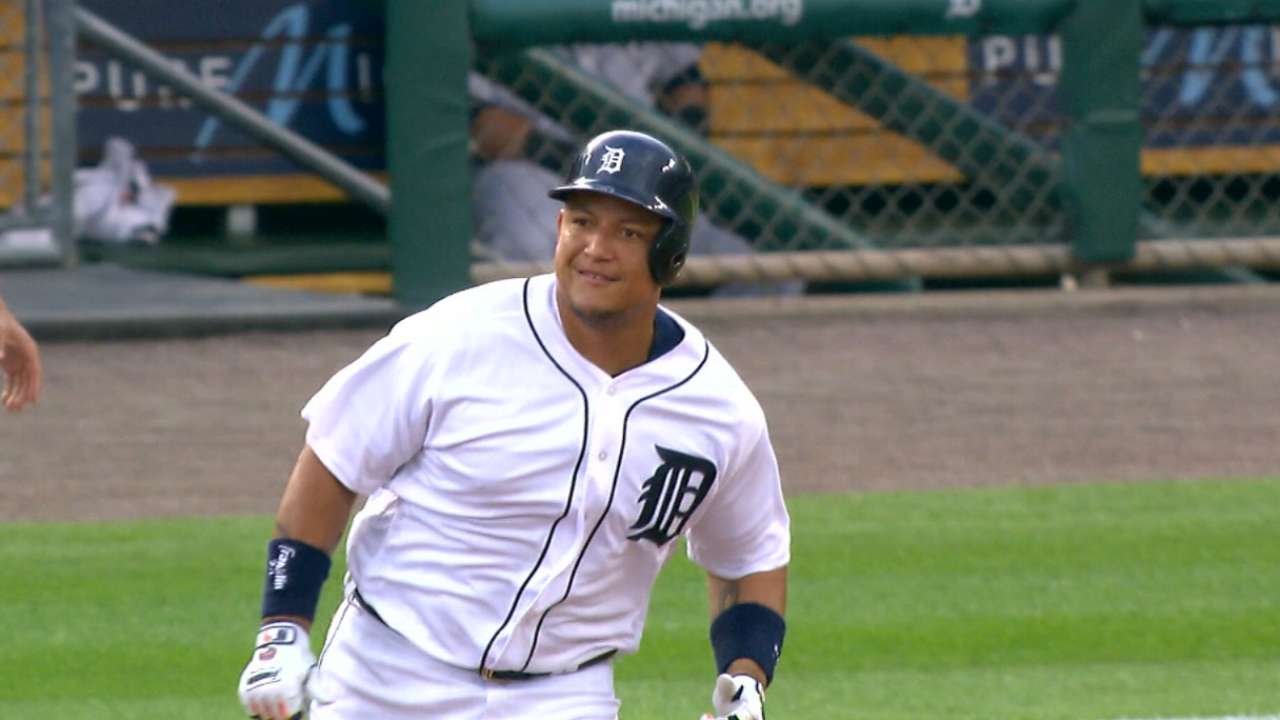 Second base: Though he can hit for a respectable average and swipe a few bases, Whit Merrifield holds little fantasy value in comparison to Ian Kinsler. An accomplished table-setter with a well-rounded skill set, Kinsler is a fine starting second baseman in mixed leagues.
Winner: Tigers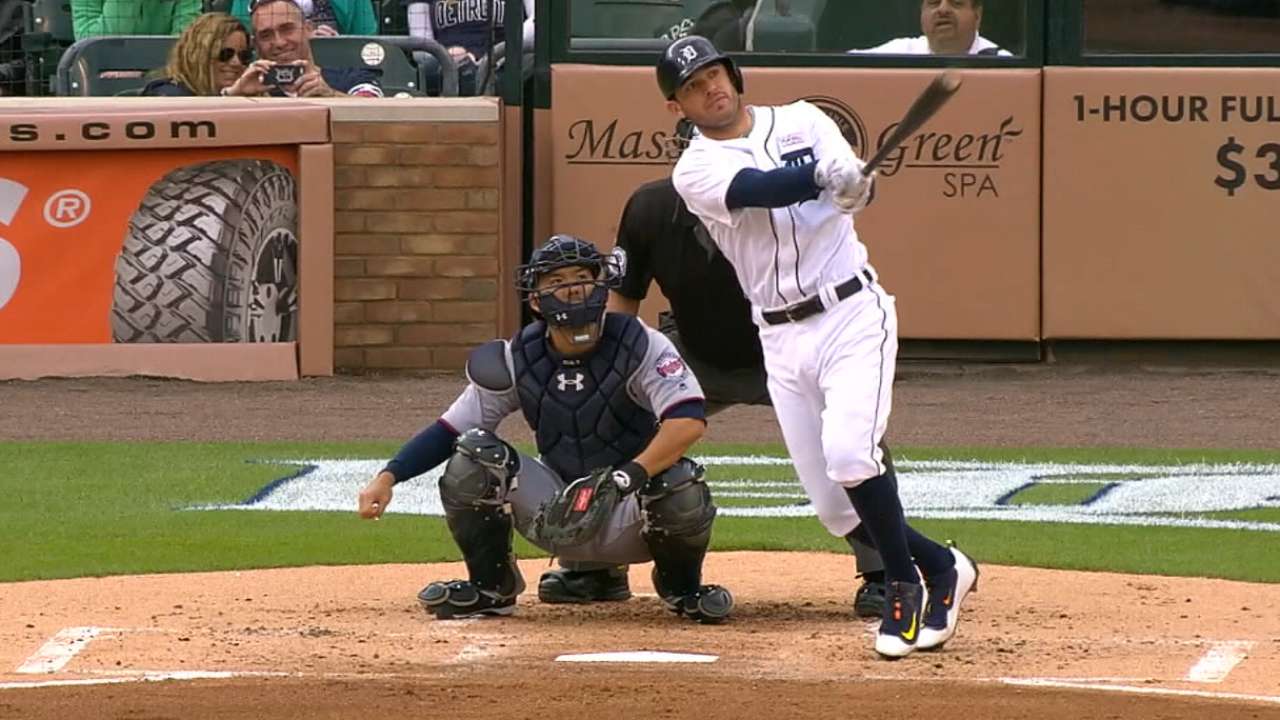 Shortstop: Jose Iglesias belongs on waivers in mixed leagues, as his superb fielding skills are of no use in fantasy formats. Although many Major League managers would likely love to have Iglesias as their shortstop, AL-only owners should prefer to own 20-steal candidate Alcides Escobar.
Winner: Royals
Third base: The hot corner is scored a tie, as both clubs possess promising third basemen who were stalled by injuries last year. Nick Castellanos and Mike Moustakas could each produce 20-plus homers if healthy in '17, though neither man is likely to deliver a strong batting average.
Winner: Push
Left field: For much of '16, Justin Upton and Alex Gordon were both major fantasy disappointments. But with his late-season heroics (18 homers, 1.160 OPS in final 37 games), Upton reminded owners why he holds a considerable value advantage over Gordon (17 homers, .692 OPS in '16).
Winner: Tigers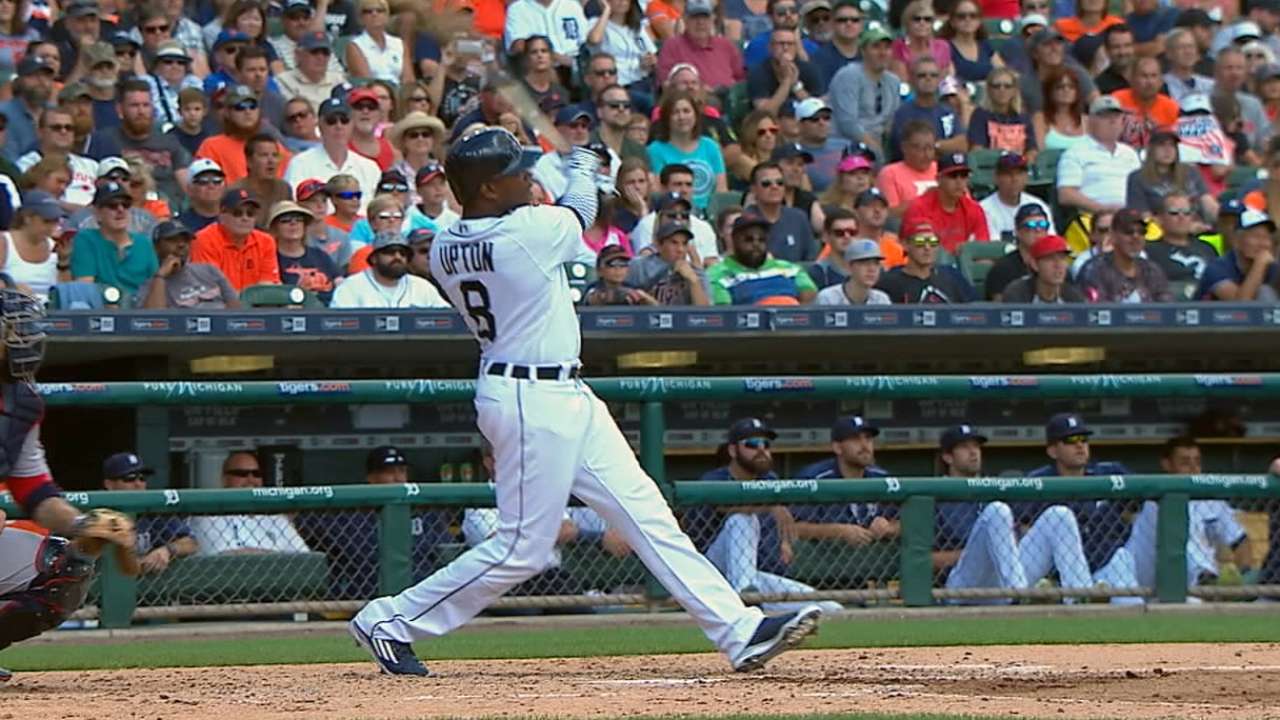 Center field: Although he produced unremarkable stats (nine homers, 14 steals) during an injury-plagued '16 season, Lorenzo Cain proved in '15 that he can make a substantial fantasy impact (16 homers, 28 steals) when at his best. Cain gives the Royals a sizable advantage over the Tigers, who are auditioning Mikie Mahtook, Tyler Collins and JaCoby Jones for playing time in center field.
Winner: Royals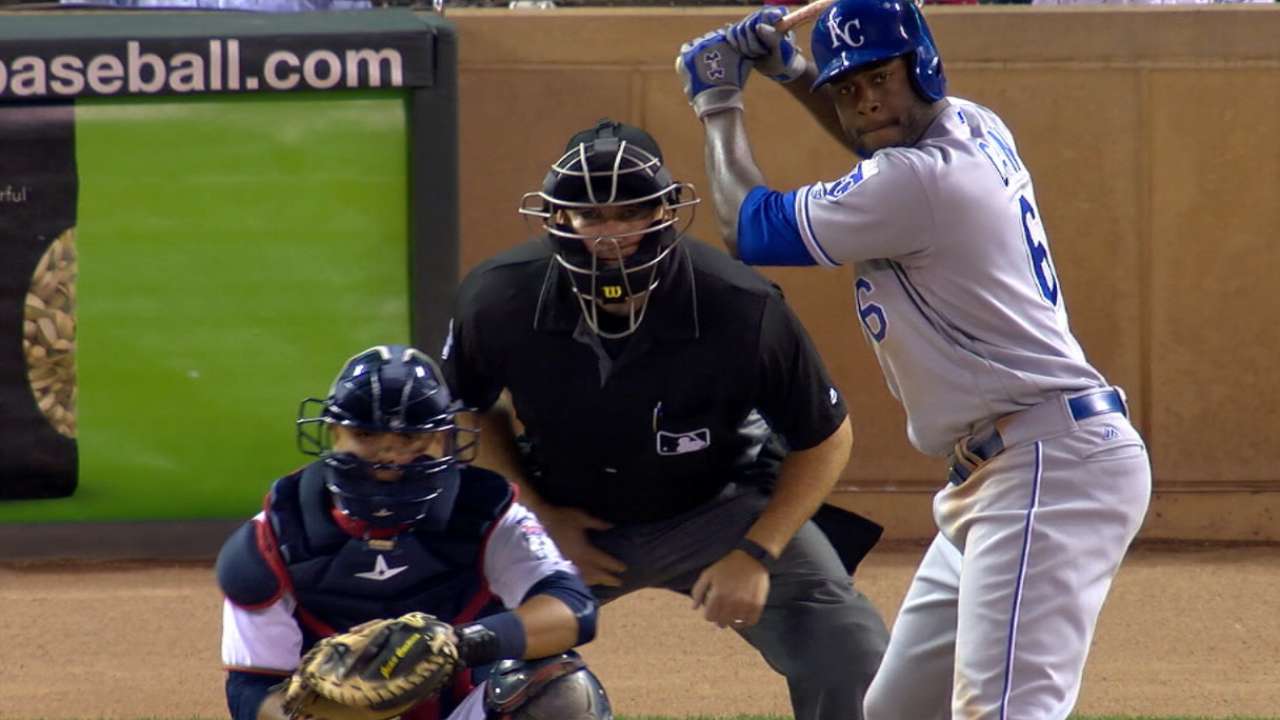 Right field: With a penchant for producing hard contact, J.D. Martinez has posted a .299/.357/.540 slash line with 83 homers and 246 RBIs since joining the Tigers in March 2014. While Jorge Soler made strides with his plate discipline last season, he is still far behind Martinez in terms of '17 fantasy value -- even with latter's status for Opening Day up in the air due to a foot injury.
Winner: Tigers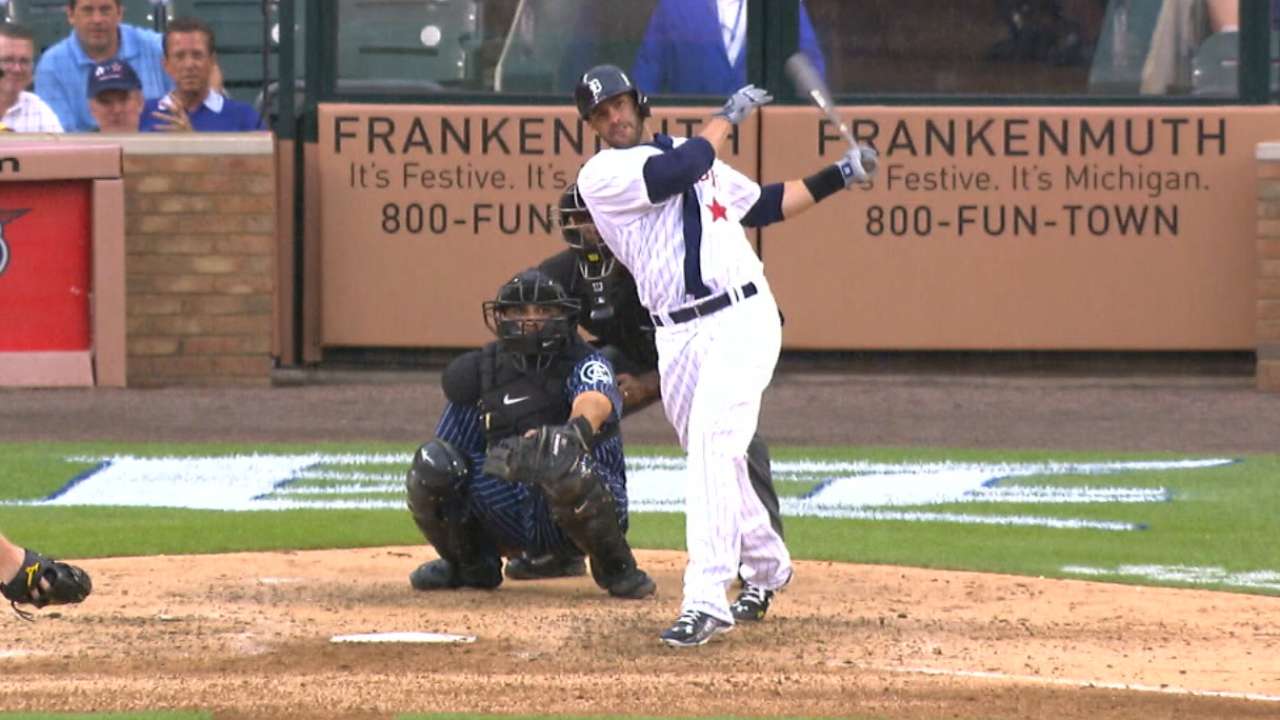 Designated hitter: With a .289 average, 27 homers and 86 RBIs, Victor Martinez effectively bounced back from a down '15 campaign to help mixed-league owners last season. The Tigers slugger is a preferable fantasy option to Brandon Moss, who possesses plus power but is a lifetime .241 hitter.
Winner: Tigers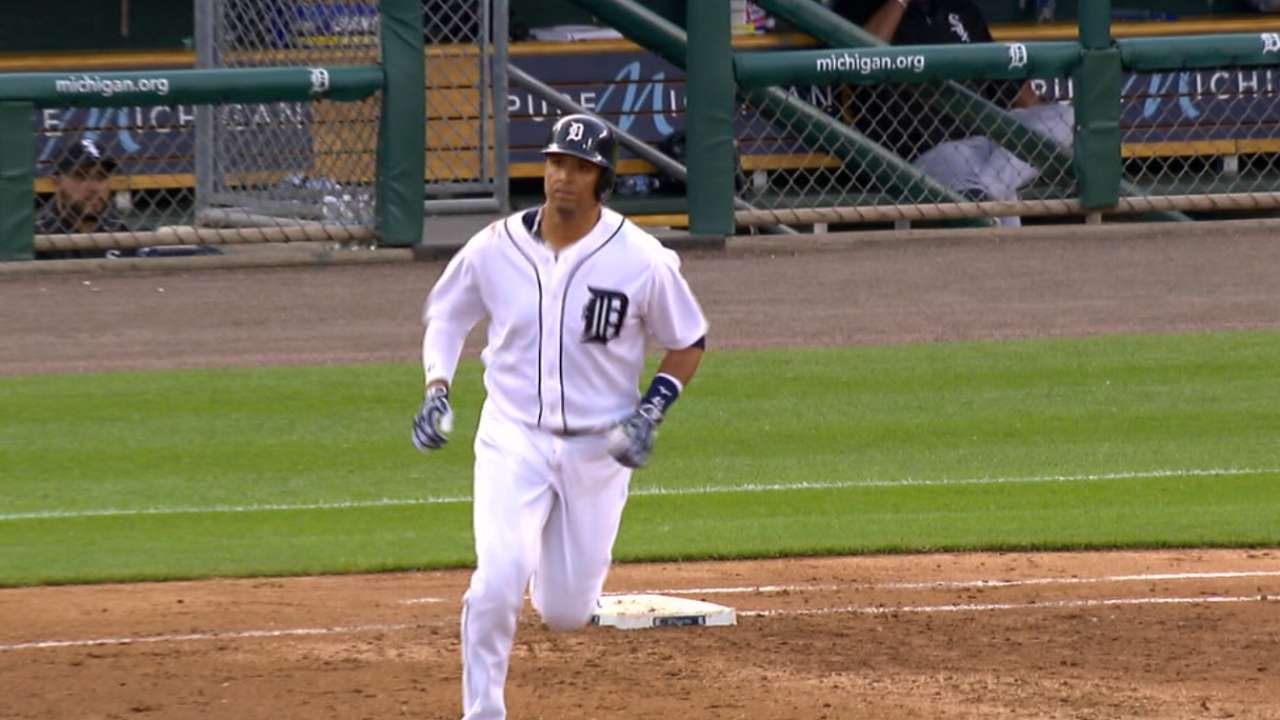 No. 1 starter: Danny Duffy showed the potential to be a No. 2 mixed-league starter in '16, producing a 3.56 ERA with a 1.13 WHIP and a 4.5 K/BB ratio across 26 starts. But even those who take a rosy '17 outlook on the Royals left-hander should favor the Tigers' Justin Verlander, who emerged from a trio of down years to rank first or second among AL pitchers in strikeouts (254), ERA (3.04) and WHIP (1.00) last season.
Winner: Tigers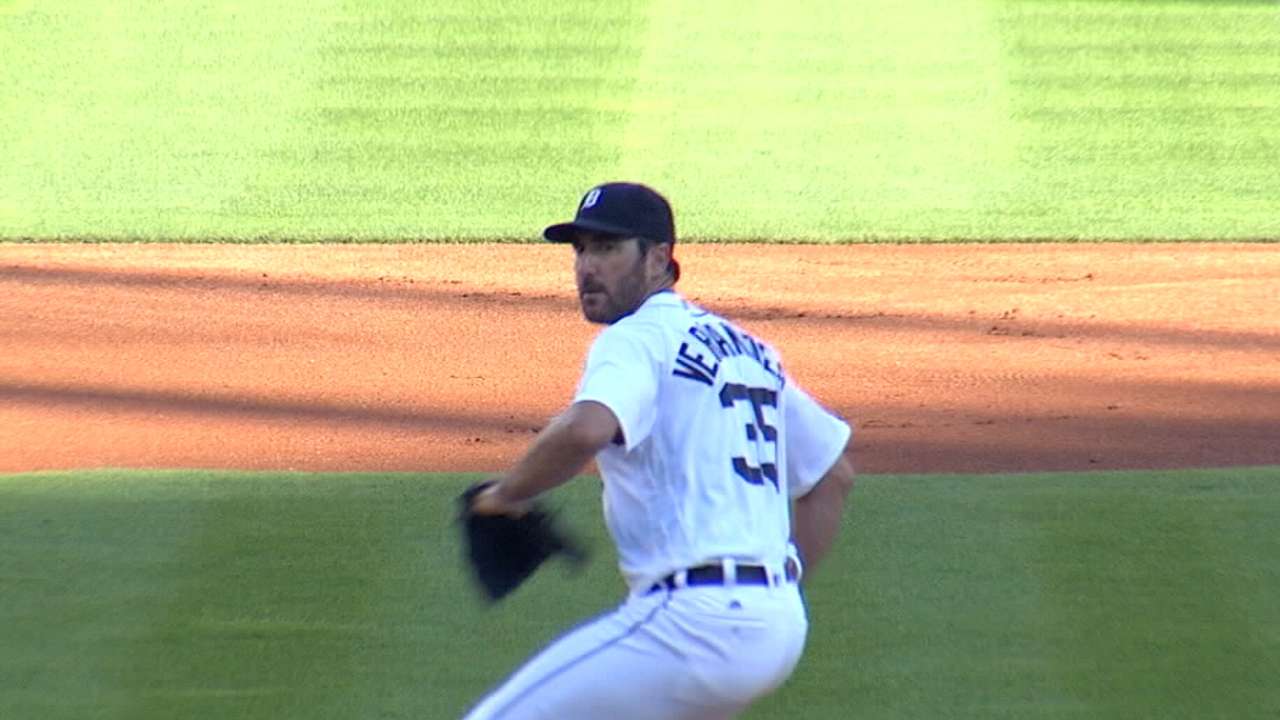 No. 2 starter: Michael Fulmer made major contributions to fantasy squads when he produced a sparkling 2.58 ERA and 1.00 WHIP across his final 22 starts last season. Although Ian Kennedy can top Fulmer in terms of swing-and-miss skills, the veteran will likely trail the second-year hurler in ERA, WHIP and overall fantasy value.
Winner: Tigers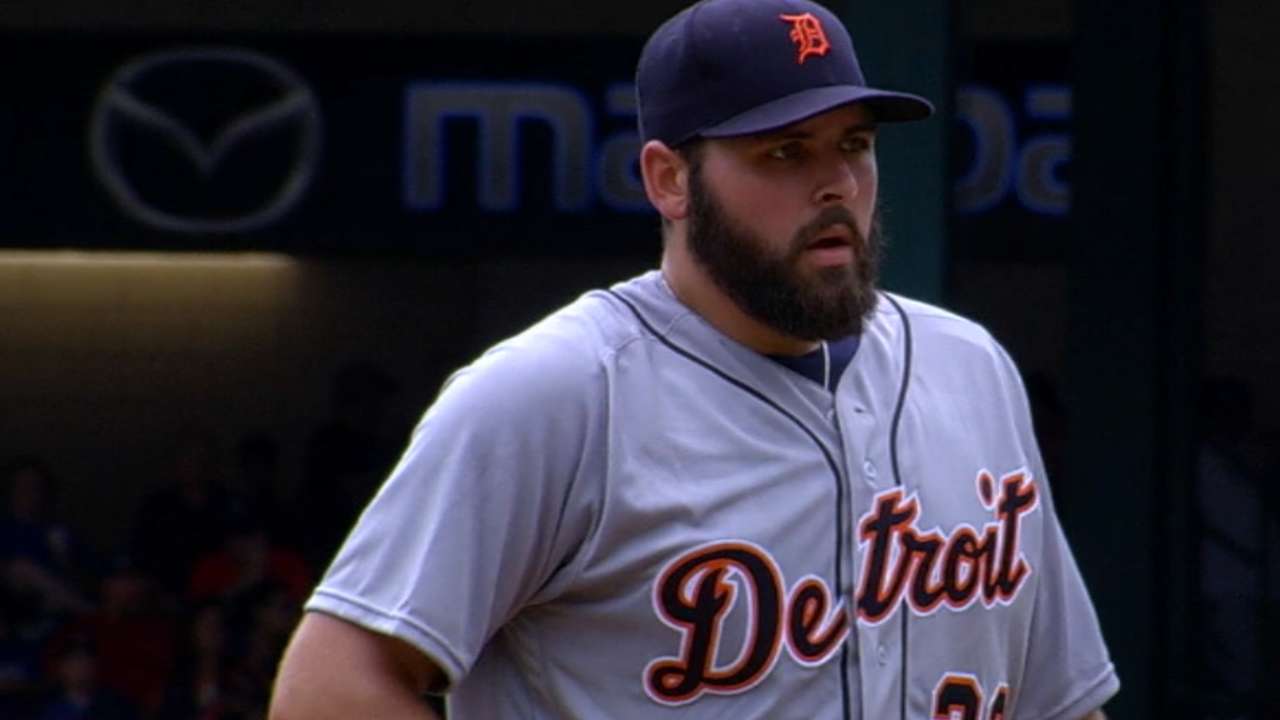 No. 3 starter: Although Jason Hammel posted a solid 3.83 ERA and a 1.21 WHIP last season, he was helped by a stellar Cubs defense. Likely to see some regression with his batted-ball luck (.267 BABIP in '16) now that he no longer has that benefit, the right-hander may struggle to outproduce Daniel Norris. The Tigers left-hander has solid potential after posting a 3.2 K/BB ratio in '16, though he must prove he can stay off the disabled list.
Winner: Push
No. 4 starter: Although Jordan Zimmermann struggled in '16, he picks up a point over Jason Vargas based on track record. With a career 3.45 ERA and 1.18 WHIP, Zimmermann deserves a second chance from owners who could be scared off by his '16 performance (4.87 ERA, 1.37 WHIP). Comparably, Vargas (lifetime 4.18 ERA, 1.31 WHIP) does not offer much upside in his first full season since his '15 Tommy John surgery.
Winner: Tigers
No. 5 starter: While both clubs are unsettled at the back end of their rotations, the Royals offer more fantasy upside with Nathan Karns (lifetime 9.2 K/9 rate) than the Tigers can provide with either Matt Boyd (lifetime 5.64 ERA) or Anibal Sanchez (5.87 ERA in '16).
Winner: Royals
Closer: Although he owns 413 more career saves than Kelvin Herrera, Francisco Rodriguez may not be the better fantasy option in '17. Herrera produced stellar ratios (2.75 ERA, 0.96 WHIP) last season and capably handled the ninth inning when Wade Davis spent time on the disabled list. Meanwhile, Rodriguez is coming off a career-low 8.0 K/9 rate and his highest BB/9 rate (3.2) since '12.
Winner: Royals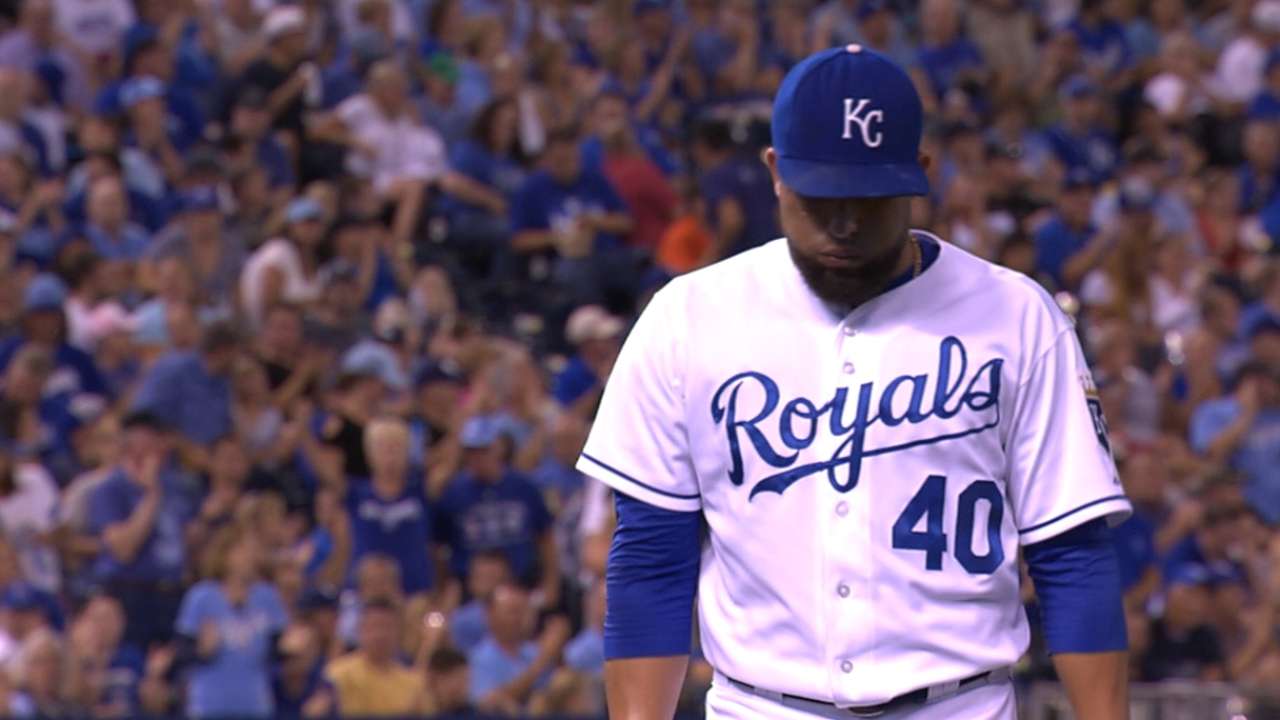 Setup men: While neither club owns a setup man who should open the season on a mixed-league roster, the Royals have a pair of relievers -- Joakim Soria and Matt Strahm -- who can help AL-only clubs. The Tigers' bullpen is not as deep, with Justin Wilson and Shane Greene likely to spend '16 on waivers in all leagues.
Winner: Royals
Final verdict: After edging the Royals (8-6, with two ties) in one of this season's closest Tale of the Fantasy Tape battles, the Tigers could pose the biggest challenge to the Indians in the AL Central.
Fred Zinkie is the lead fantasy baseball writer for MLB.com. Follow him on Twitter at @FredZinkieMLB. This story was not subject to the approval of Major League Baseball or its clubs.