Tebow assigned to Class A Columbia
Fireflies excited about energy former NFL player will bring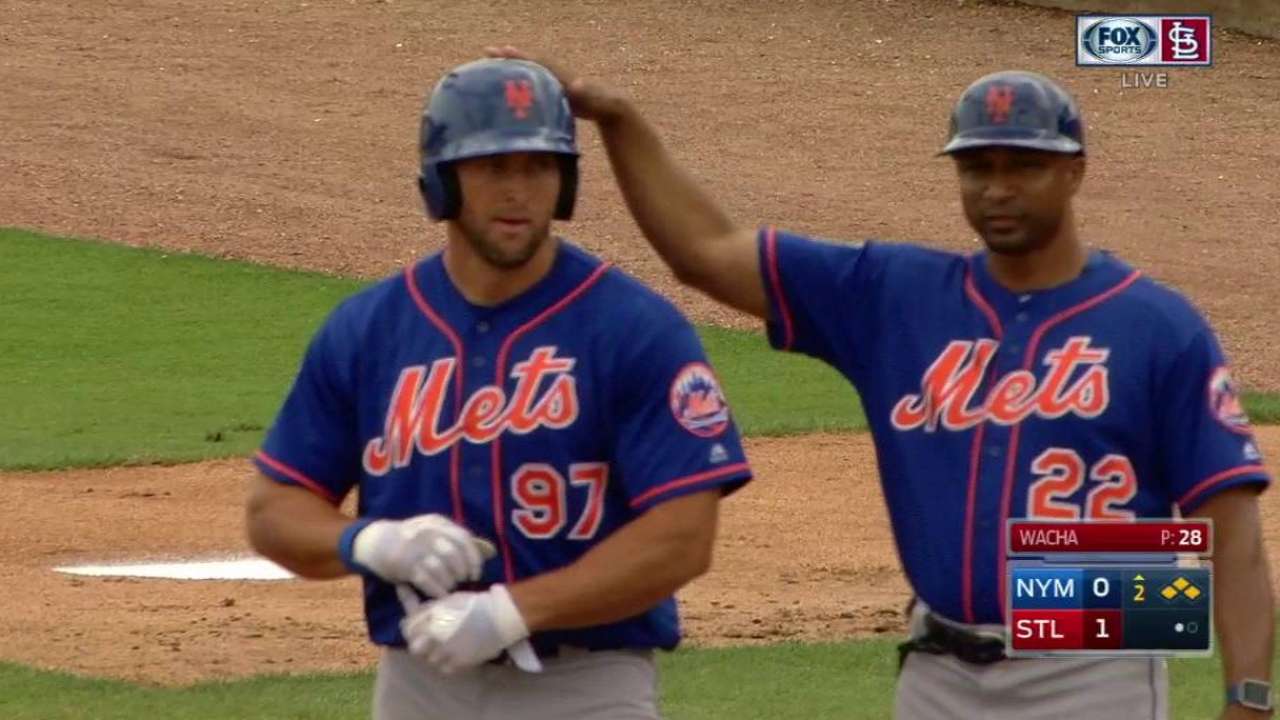 LAKELAND, Fla. -- Tim Tebow will begin his first full professional season with the Class A Columbia Fireflies, Mets manager Terry Collins announced Monday.
The former Heisman Trophy winner and NFL quarterback is scheduled to continue playing with the Major League club at the team's Spring Training complex in Port St. Lucie, Fla., before heading to South Carolina the first week of April. The Fireflies' opening weekend is April 6-9.
• Spring Training: Info | Schedule | Tickets | Gear
"Tim Tebow will bring major excitement and national attention to the Fireflies and city of Columbia," Fireflies president John Katz said. "Baseball fans, sports fans and Tim Tebow fans will likely come from around the southeast to see him play. We expect this to add to the energy at Spirit Communications Park and around downtown Columbia, especially during our opening weekend."
Tebow started in left field and batted seventh Monday in the Mets' 5-1 loss to the Tigers. He went 0-for-3 to drop his Grapefruit League average to .200 over seven games. He also missed a diving attempt at a catch that left his arm bloodied and uniform pants ripped at the knee.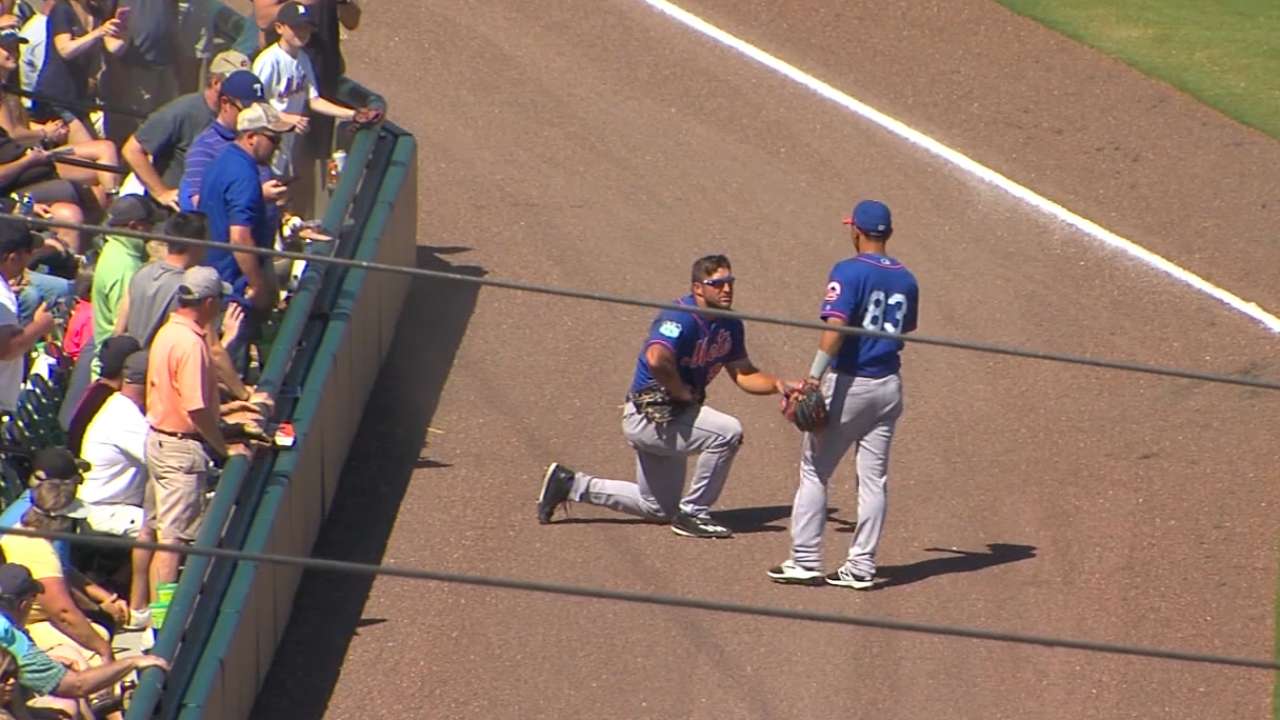 Tebow said he is looking forward to the opportunity in Columbia.
"I just want to go and continue the process," Tebow said. "I'm excited for the opportunity to just compete."
Collins said he expects to use most of his regular lineup for six of the next seven days, and he isn't sure if Tebow will play in any more spring games. Tebow said that he's learned a lot in his first big league spring camp.
"I learned something new every day, and I'm blessed to have great coaches to work with," Tebow said. "Just getting reps in the games and making up for lost time."
Collins said even though Tebow might not play much more in the spring, he'll continue to work and prepare for his start with Columbia.
"I'm just trying to see if we can do our part to help him get better," Collins said. "They have their plan down there [about how to use him]."
Tebow signed with the Mets on Sept. 8, 2016, and hit .194 with three doubles and two RBIs in the Arizona Fall League. He had his first multihit game on March 15, when he singled in his first two at-bats against the Marlins.
"This is a game mentally that you have to be prepared to handle failure," Tebow said. "You fail 70 percent of the time, and you're one of the best players in the game. I've learned a lot here. I've gotten a chance to make a couple of diving catches for some pretty awesome pitchers. That was cool. I wish I would have made that one [Monday]. But there will be more chances."
Corey Long is a contributor to MLB.com and covered the Mets on Monday. This story was not subject to the approval of Major League Baseball or its clubs.