Duffy getting intense innings not offered in AZ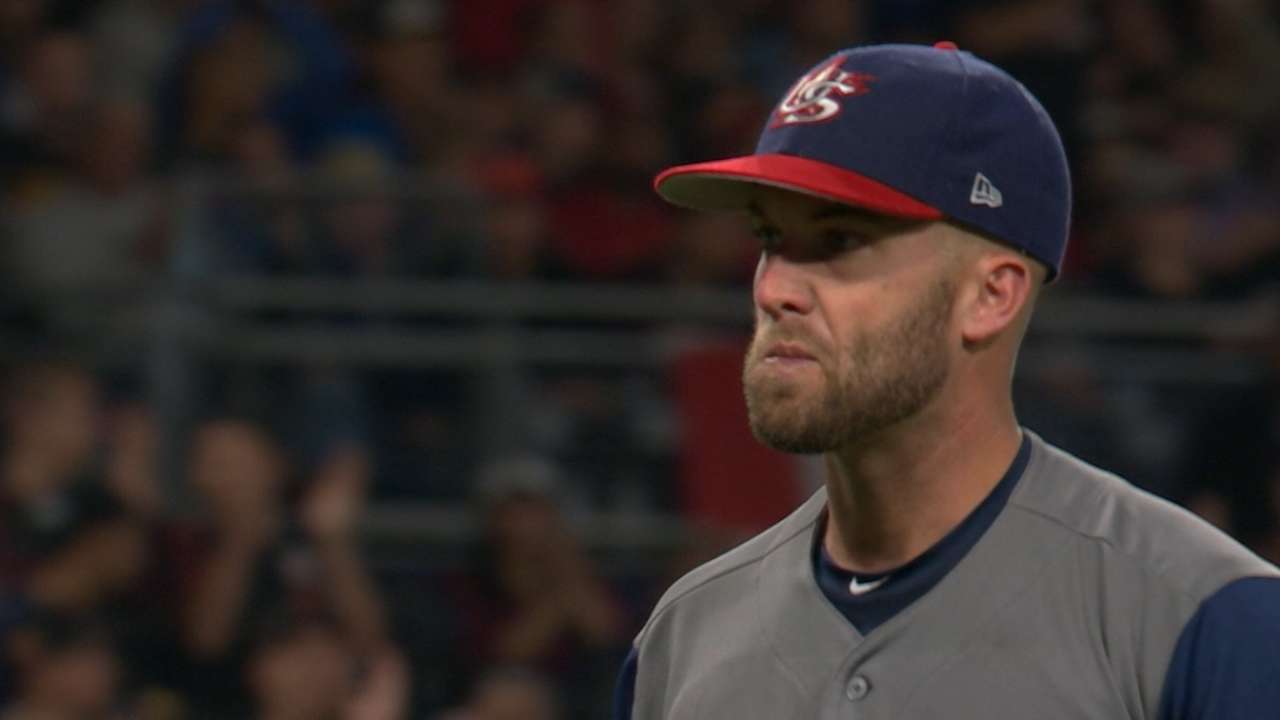 MESA, Ariz. -- Saturday's do-or-die start against the Dominican Republic in the World Baseball Classic by Danny Duffy was a pressure-packed nail-biter -- a far cry from the Cactus League, when pitchers "get their work in" with few worries about results.
Duffy pitched four innings and allowed two runs (one earned), both in the first frame. He gave up six hits and a walk while striking out one in a game that saw Team USA trailing by two, then tied, then leading by two during Duffy's time on the hill before eventually going on to win, 6-3, and advance to the semifinals.
"It's a pretty intense atmosphere to have this early," manager Ned Yost said on Sunday before the Royals faced the Cubs. "You're really pushing yourself before. We did a good job of getting Danny ready to compete at a high level."
Yost said the reports that he got through pitching coach Dave Eiland were that Duffy was a little "amped up early and then got in the groove." Duffy threw 74 pitches, which is right where the Royals want him. With the Classic wrapping Wednesday and the Royals off on Thursday, Duffy should fall into his regular slot Friday with a Cactus League start against the Mariners, lining him up to pitch Opening Day, if the Royals keep the front of their rotation in order.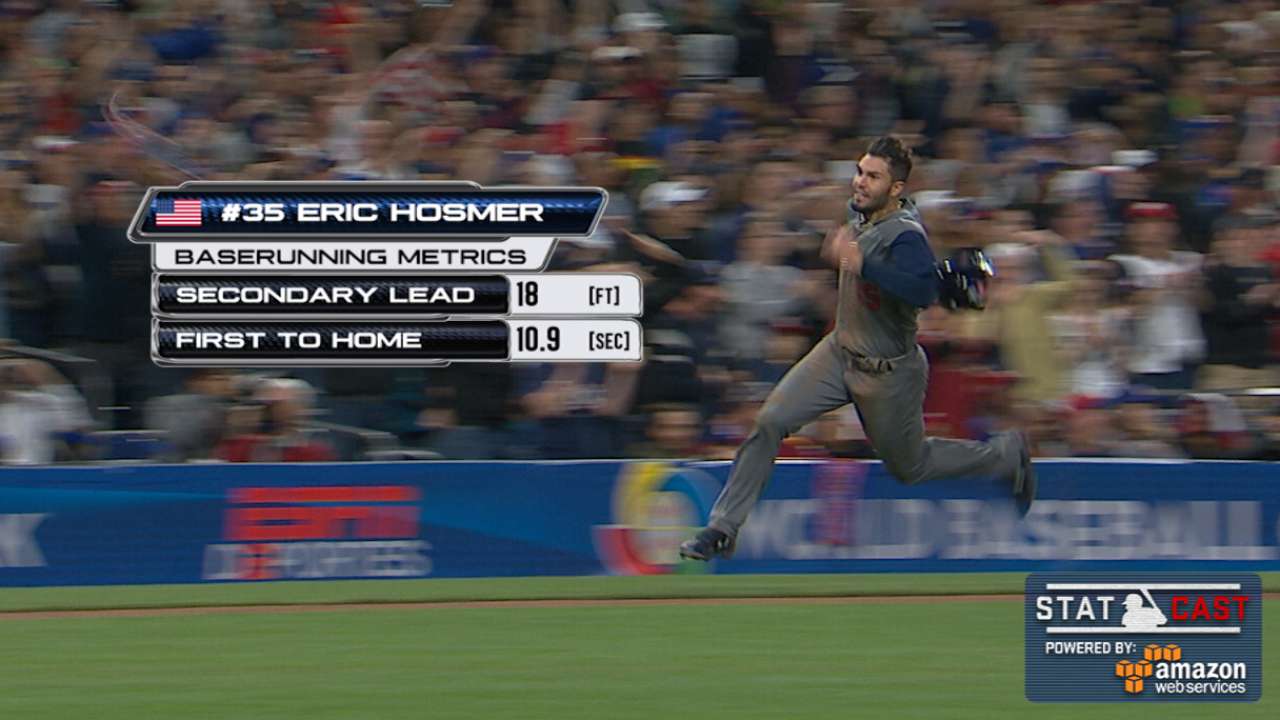 Alcides Escobar should be back from his stint with Team Venezuela Monday, and Yost expects him to be back in the lineup as early as Tuesday, leaving just Duffy and Eric Hosmer in Classic action. Hosmer is hitting .381 (8-for-21) with a double, a homer, and five RBIs, and was 1-for-3 with a stolen base against the Dominican Republic Saturday.
"I'm not worried about those guys. They're playing," Yost said. "There's no rush. I want to give them both a day or two to decompress a little bit. Rest up. It's been a pretty exciting grind for them."
In the U.S., World Baseball Classic games air live exclusively in English on MLB Network and on an authenticated basis via MLBNetwork.com/watch, while ESPN Deportes and WatchESPN provide the exclusive Spanish-language coverage. MLB.TV Premium subscribers in the U.S. have access to watch every tournament game live on any of the streaming service's 400-plus supported devices. The tournament is being distributed internationally across all forms of television, internet, mobile and radio in territories excluding the U.S., Puerto Rico and Japan. Get tickets for the Championship Round at Dodger Stadium, while complete coverage -- including schedules, video, stats and gear -- is available at WorldBaseballClassic.com.
Owen Perkins is a contributor to MLB.com. This story was not subject to the approval of Major League Baseball or its clubs.