Roark, Stroman lined up for rest of Classic
Roark to pitch semis, while Stroman would go in final if US advances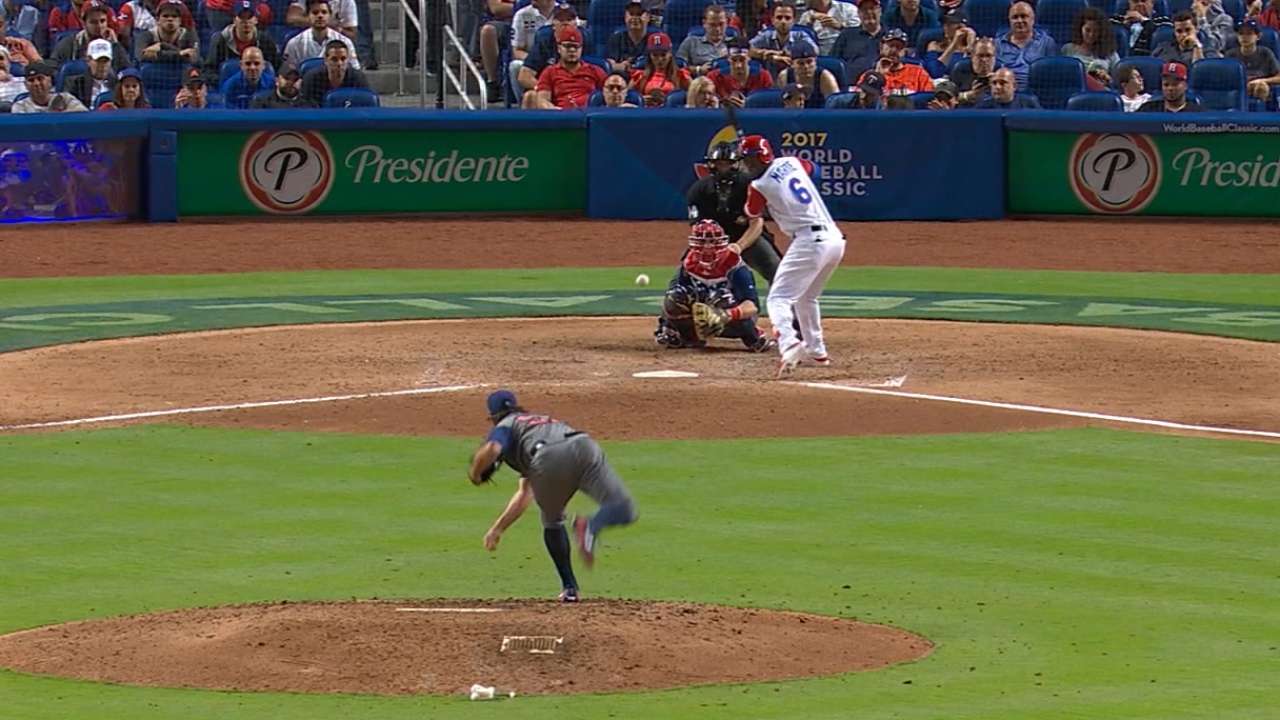 Team USA gained some clarity into its pitching situation for the World Baseball Classic semifinals, which it advanced to with a dramatic 6-3 win over the Dominican Republic on Saturday.
Nationals righty Tanner Roark has been told he will start for the United States on Tuesday against Japan at Dodger Stadium, according to MLB Network's Ken Rosenthal. The U.S. is looking to hand Japan its first loss of the tournament (9 p.m. ET on MLB.TV and MLB Network). The first semifinal pits the Netherlands and Puerto Rico on Monday, also at Chavez Ravine at 9 p.m. ET on MLB.TV and MLB Network.
Rosenthal reports Blue Jays starter Marcus Stroman is lined up to pitch on Wednesday in the tournament final, should the United States advance (9 p.m. ET on MLB.TV and MLB Network).
Roark last pitched on March 11 in the United States' loss to the Dominicans in Pool C play, when he allowed three runs in 1 1/3 innings in his only WBC '17 appearance.
He gets the nod in the semifinals in part because Rays ace Chris Archer has returned to Rays camp and will not participate in the remainder of the Classic. Archer, who started Team USA's win over Colombia in the tournament opener, preferred to pitch this past Thursday to remain on schedule for Opening Day, according to the Tampa Bay Times. But the U.S. didn't have a game that day.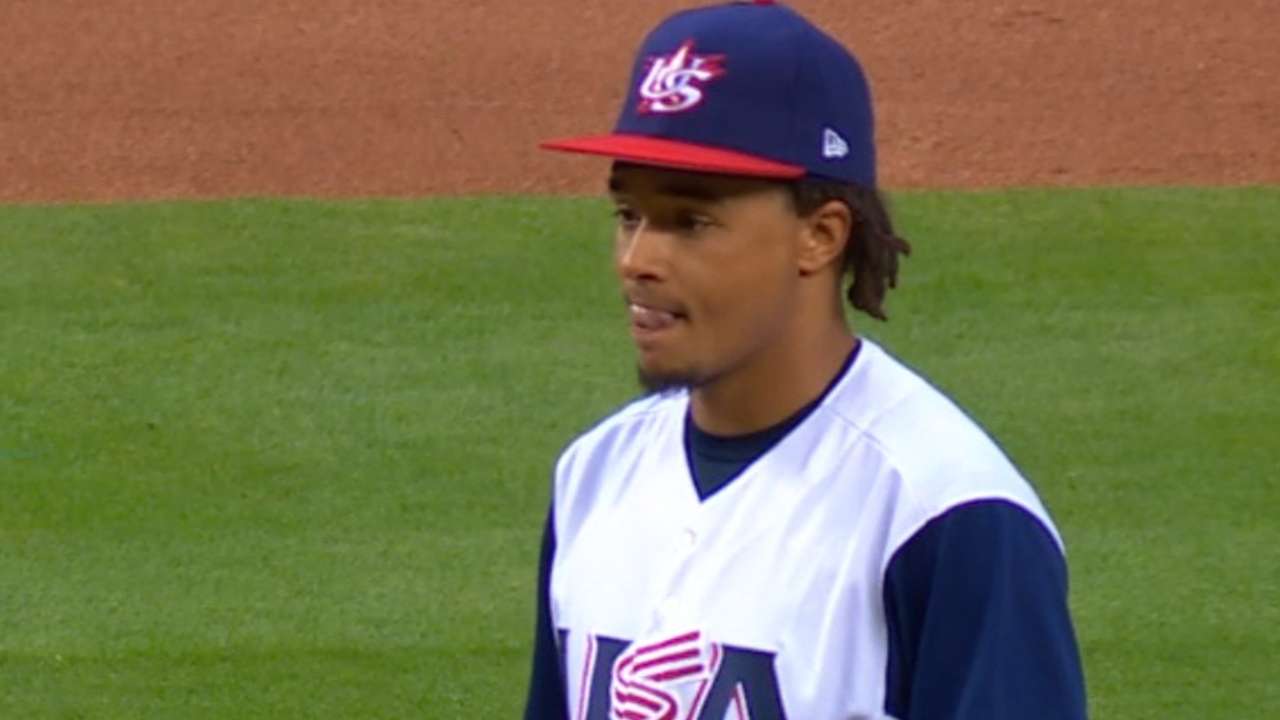 Stroman, Drew Smyly and Danny Duffy started the United States' second-round games, while Archer waited for his number to be called back at Rays camp.
The World Baseball Classic runs through Wednesday. In the U.S., games air live exclusively in English on MLB Network and on an authenticated basis via MLBNetwork.com/watch, while ESPN Deportes and WatchESPN provide the exclusive Spanish-language coverage. MLB.TV Premium subscribers in the U.S. have access to watch every tournament game live on any of the streaming service's 400-plus supported devices. The tournament is being distributed internationally across all forms of television, internet, mobile and radio in territories excluding the U.S., Puerto Rico and Japan. Get tickets for the Championship Round at Dodger Stadium, while complete coverage -- including schedules, video, stats and gear -- is available at WorldBaseballClassic.com.
Joe Trezza is a reporter for MLB.com based in New York. Follow him on Twitter at @joetrezz. This story was not subject to the approval of Major League Baseball or its clubs.