Be a GM with Yahoo Sports Fantasy Baseball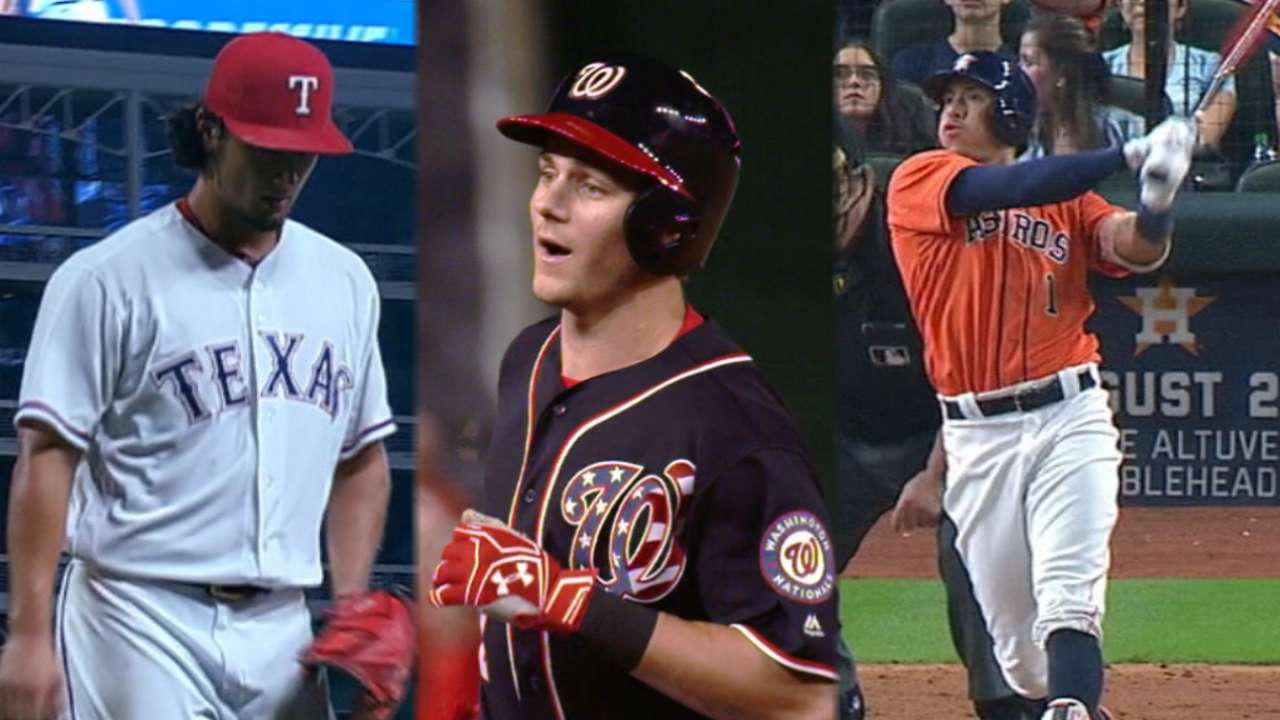 Since the final out of the 2016 World Series settled in Anthony Rizzo's glove, giving the Cubs a championship 108 years in the making, baseball's general managers have been preparing their clubs for success in '17.
And now, with Opening Day quickly approaching, you can join in on the excitement.
That's right, with Yahoo Sports Fantasy Baseball, the Official Commissioner Game of MLB.com, you too can run your own team -- or teams. And unlike those who do so for a living, you can make savvy trades or snag baseball's future studs from the comfort of your home.
Moreover, you don't have to miss out on the chance to improve your team just because a computer isn't within reach. Yahoo's award-winning Fantasy App is better than ever, providing all the features of the desktop experience on the go.
• Join Yahoo Fantasy Baseball today!
Of course, fantasy glory doesn't come without some dedication and work. Understanding this, Yahoo Sports Fantasy Baseball offers features designed to make the process as efficient as possible. That includes customized player rankings, which are tailor-made to your leagues' scoring settings and roster sizes.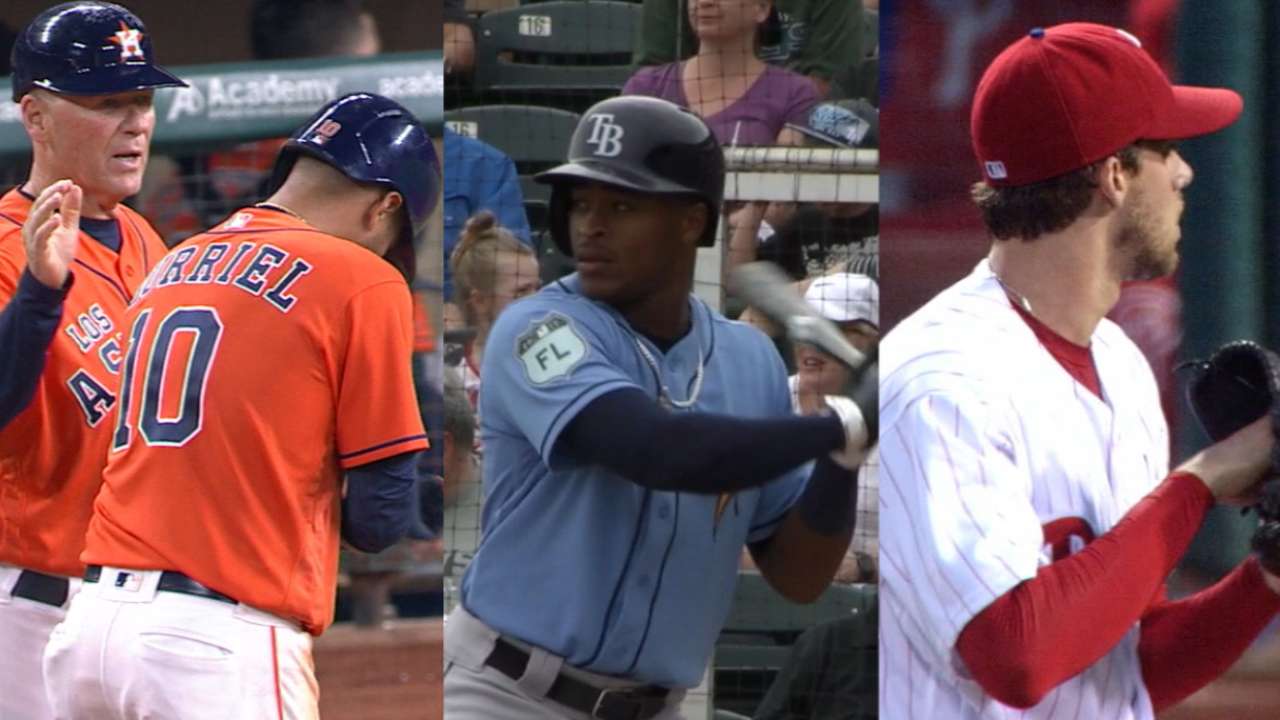 Looking to start your own league? You can do that, too. In fact, those who sign up for Yahoo Sports Fantasy Baseball as a commissioner will be given free access to a Fantasy Alarm Draft Book. Designed for both snake drafts and auctions, the Draft Book has an advanced tier structure that ensures you are always getting the best value.
Yahoo will even handle league dues and distribute winnings for you, giving you more time to focus on building the perfect team.
Short on time, or simply not interested in the daily grind of traditional fantasy baseball? Try Yahoo Sports Fantasy Baseball's weekly head-to-head scoring setting, which is available in private leagues that you can create or join. After the draft, all you need to do is set your lineup once a week.
For those who already have a team and are looking to wheel and deal, don't pull the trigger before identifying everyone's complete transaction history and going rate. That task is simplified with Yahoo Sports Fantasy Baseball's Trade Market tool, which allows fantasy players to track deals made by their counterparts across the entire Yahoo universe.
Yep, from first-year fantasy rookies to seasoned vets, Yahoo Sports Fantasy Baseball has something for everyone. Players can earn bragging rights and an electronic trophy by winning a free game or take home even more by conquering one of Yahoo Sports Fantasy Baseball's pro leagues.
The fun is only one click away.
Good luck in 2017.
Zachary Finkelstein is an editor for MLB.com. This story was not subject to the approval of Major League Baseball or its clubs.