Fantasy411 chat: Take Kershaw over Betts?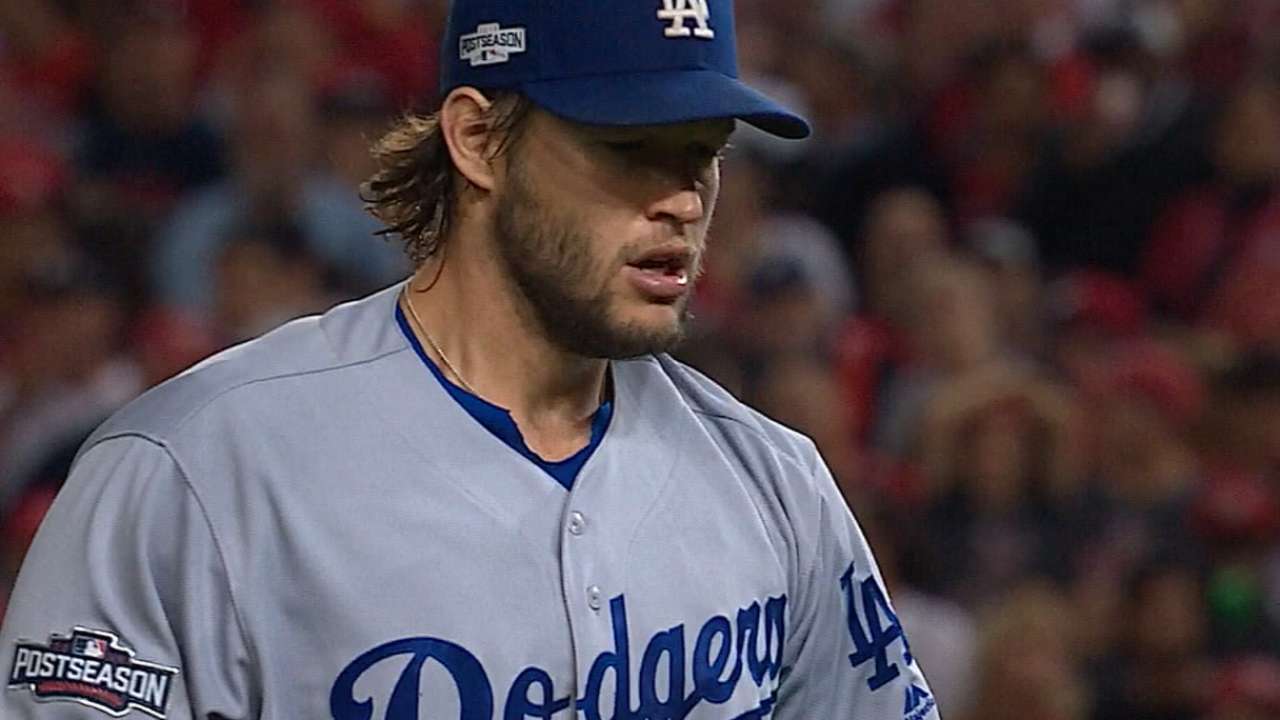 MLB.com fantasy expert Fred Zinkie fielded questions from fans during a live Twitter chat (at @fantasy411) on Monday. Read through the best of the Q&A below. Questions and answers have been edited for clarity.
@acutonix: In a head-to-head league, would you draft Clayton Kershaw over Mookie Betts, Paul Goldschmidt and Jose Altuve?
Zinkie: Yes I would. Kershaw's value is very high in that format.
@ecgelzayd: Should I keep Justin Verlander or Gerrit Cole?
Fred Zinkie: Even though he is much older than Cole, Verlander should be your pick.
@BJCarswell: Please name two or three starters who have similar overall value to Aroldis Chapman.
Zinkie: I expect Chapman to provide similar value to Justin Verlander, Kyle Hendricks and Jacob deGrom.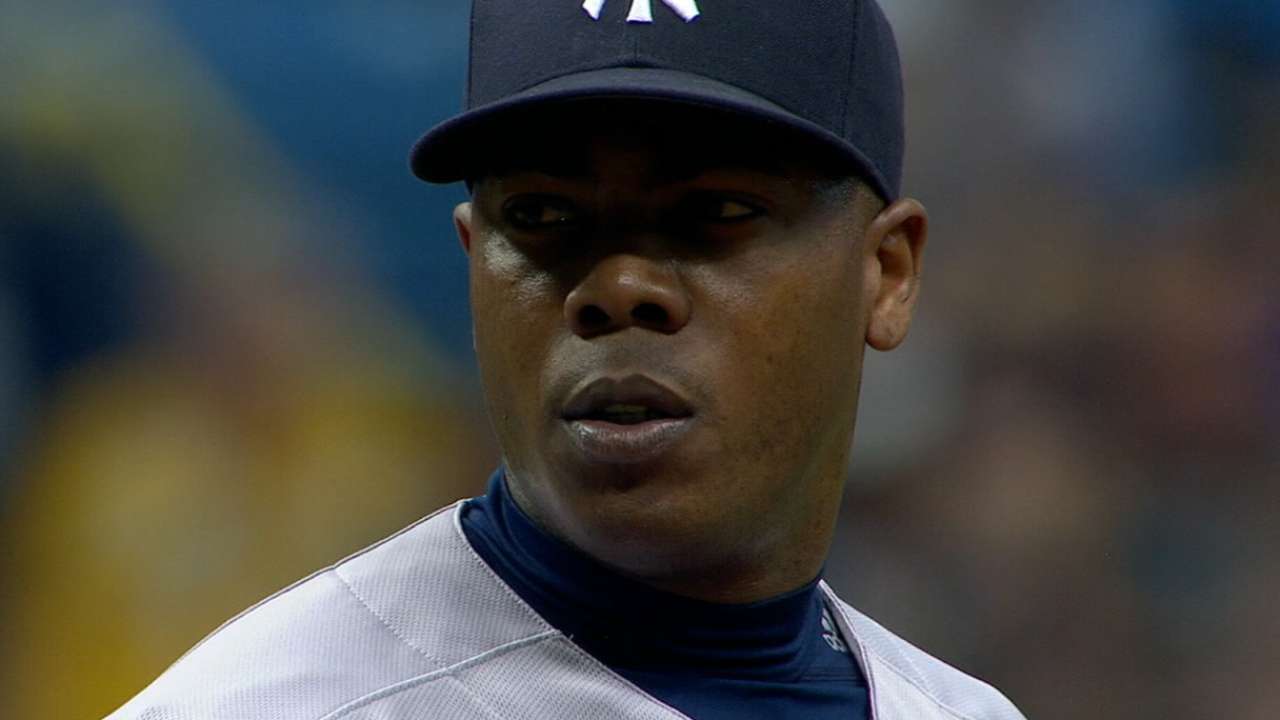 @natethegreat03: Could Xander Bogaerts be a top-15 player this year?
Zinkie: It's possible, but I doubt it. I don't have Bogaerts among my top-5 shortstops.
@TrayM8771: Is Shelby Miller worth a late-round investment?
Zinkie: I believe Miller should start the season on waivers in all mixed leagues. I want to see a handful of quality starts before recommending him.
@DavidFromCA: How late are you waiting on Ian Desmond now, given his injury?
Zinkie: It's hard to say until we learn more about his injury. At this point, I wouldn't draft him in the first 10 rounds.
@fubzeppelin: Which outfielder should I pick up to replace Ian Desmond: Jayson Werth, Mitch Haniger, Rajai Davis, Jurickson Profar, Michael Saunders or Steve Pearce?
Zinkie: I would pick up Davis and look to get an early-season advantage in steals. My second choice is Haniger.
@Peter_Aschoff: Which hitter would you take second overall in a '17 draft?
Zinkie: I would consider Clayton Kershaw with the No. 2 pick. Among hitters, I would take Mookie Betts. Kris Bryant would be my next choice.
@RoseofDream: Would you trade Zack Greinke for Gregory Polanco?
Zinkie: Definitely. I'm not expecting Greinke to be a difference-maker this year. Polanco has the potential to take another step forward.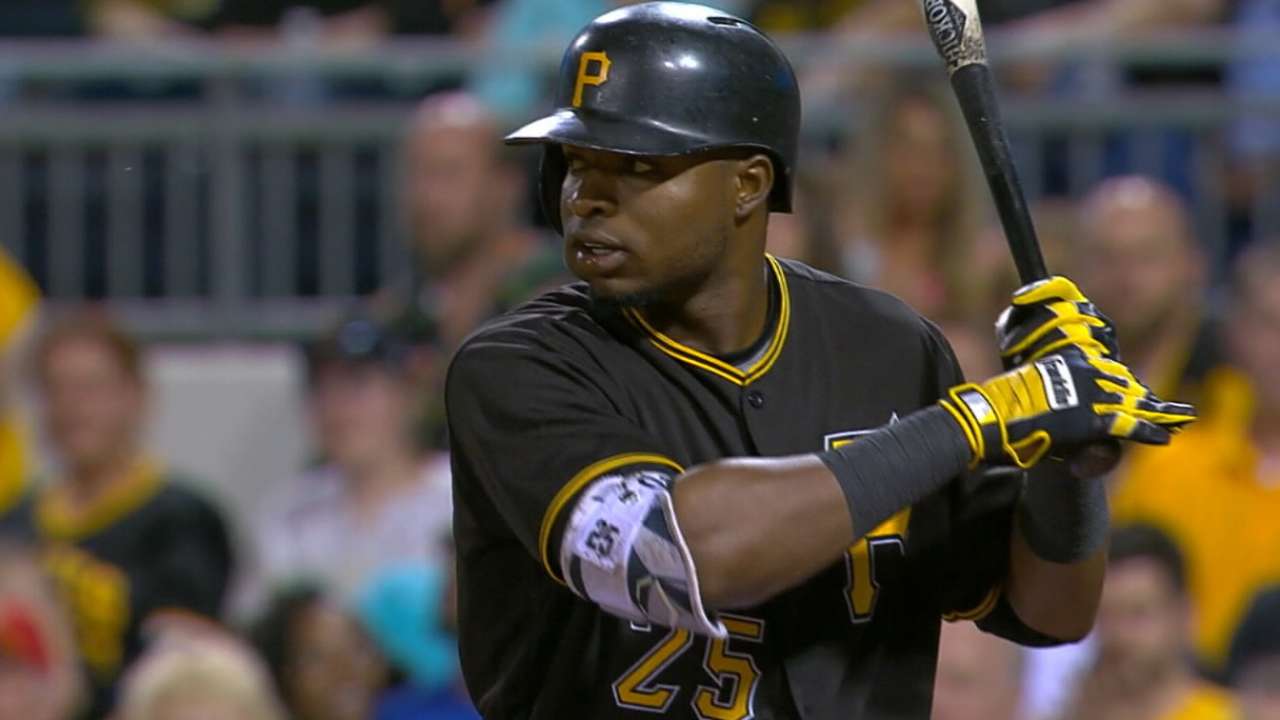 @zachhajas: In a head-to-head league, which player do you like best in the late first round: Miguel Cabrera, Anthony Rizzo or Bryce Harper?
Zinkie: I would take the chance on Harper. He showed us his potential in '15. Cabrera would be my second choice.
@71Dionne: Which two of these late-round pitchers do you prefer: Eduardo Rodriguez, Michael Wacha and Tyler Skaggs?
Zinkie: My picks are Rodriguez and Wacha. I'm not sure that Skaggs is ready to deliver 25-plus starts.
@VincentElisar: What is the scarcest position this year?
Zinkie: As usual, it's catcher. But reliable closers are also scarce this year.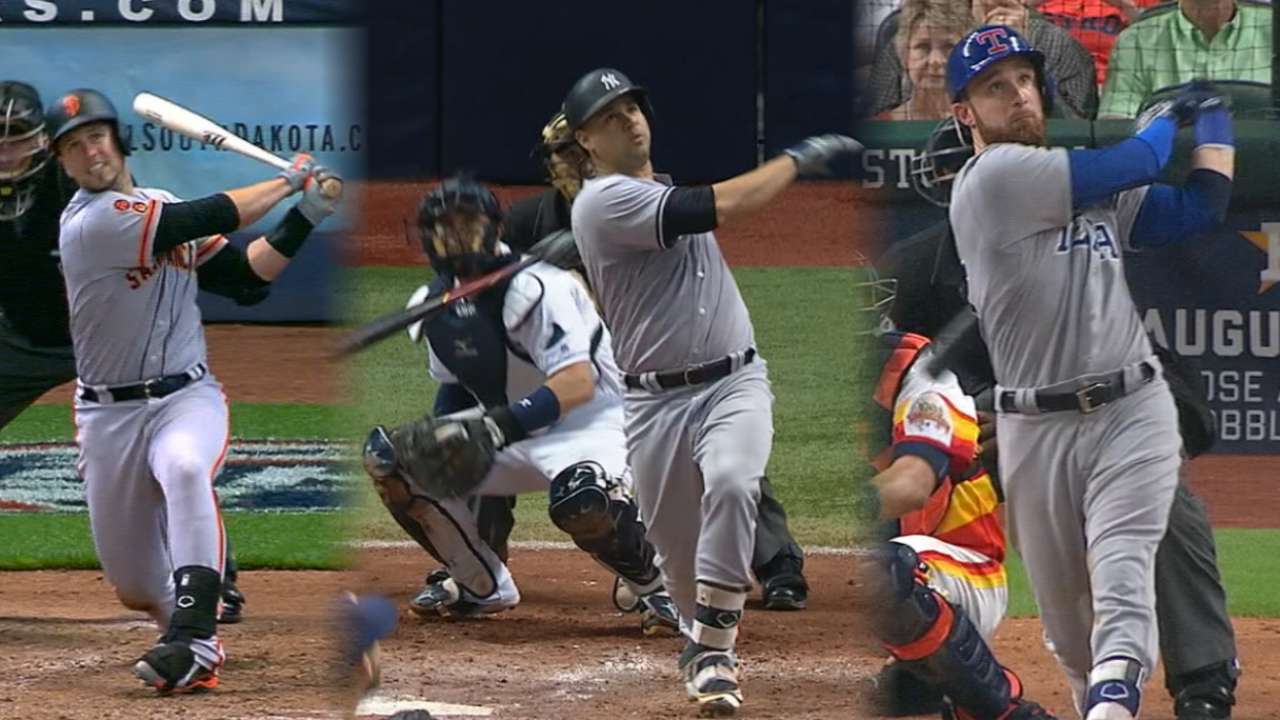 @saice80: What would be a good draft strategy through the initial 10 rounds?
Zinkie: I would try to get six hitters, two starters and a pair of closers with your initial 10 picks. The specific order for those picks is up to you.
@ACSchroth: In an auction, do you prefer getting a few stars or balancing your investments?
Zinkie: I usually like to get a couple star pitchers and balance my hitting resources.
@Nelson_Liriano: Is Mike Montgomery worth a pick and stash if he doesn't make the rotation? How many starts will he get in 2017?
Zinkie: I could see Montgomery making 15 starts. Maybe even 20. But it's not enough to stash him in a mixed league. Be ready to add him later on.
@BillyLessard27: Should I grab Yulieski Gurriel or Pedro Alvarez as a bench player?
Zinkie: Definitely Gurriel. He is a nice sleeper for '17. Alvarez may struggle to find playing time.
@SteveWaldinger: Who should I draft at the end of round 1 and beginning of round 2?
Zinkie: Try to pair Trea Turner with a stable slugger such as Miguel Cabrera or Anthony Rizzo.
@jswildcats: What are your predictions on Yu Darvish this season?
Zinkie: 30 starts, 250 strikeouts and a Cy Young Award.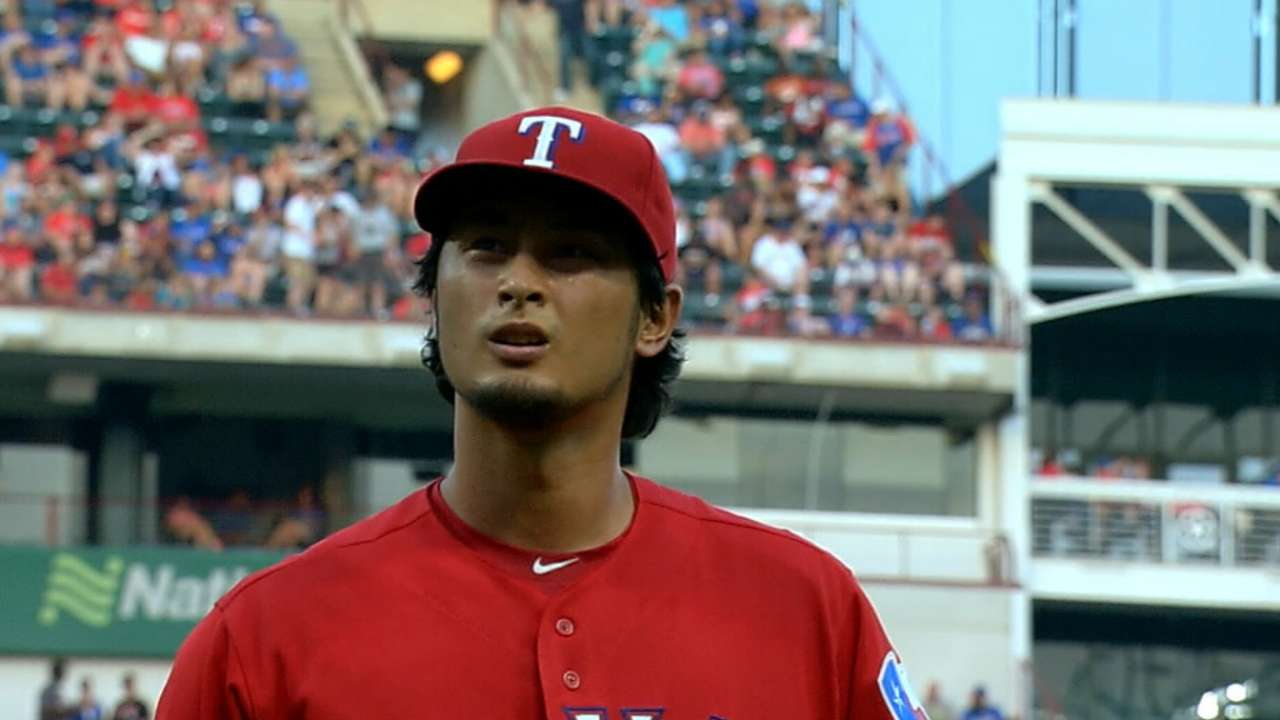 @tahamufti1: Please rank Michael Fulmer, Michael Wacha, Lance McCullers, Steven Matz and Jon Gray.
Zinkie: Fulmer, Matz, McCullers, Gray, Wacha.
@zachorygreene: Other than injured players, who is a player to completely stay away from this season?
Zinkie: Javier Baez. If the Cubs stay healthy, he isn't going to get enough opportunities to help you.
@dcfrey: When would you draft Cody Allen? Are you worried about Andrew Miller taking his job?
Zinkie: I'm not especially worried about Miller. Allen should be roughly the 11th closer off the board.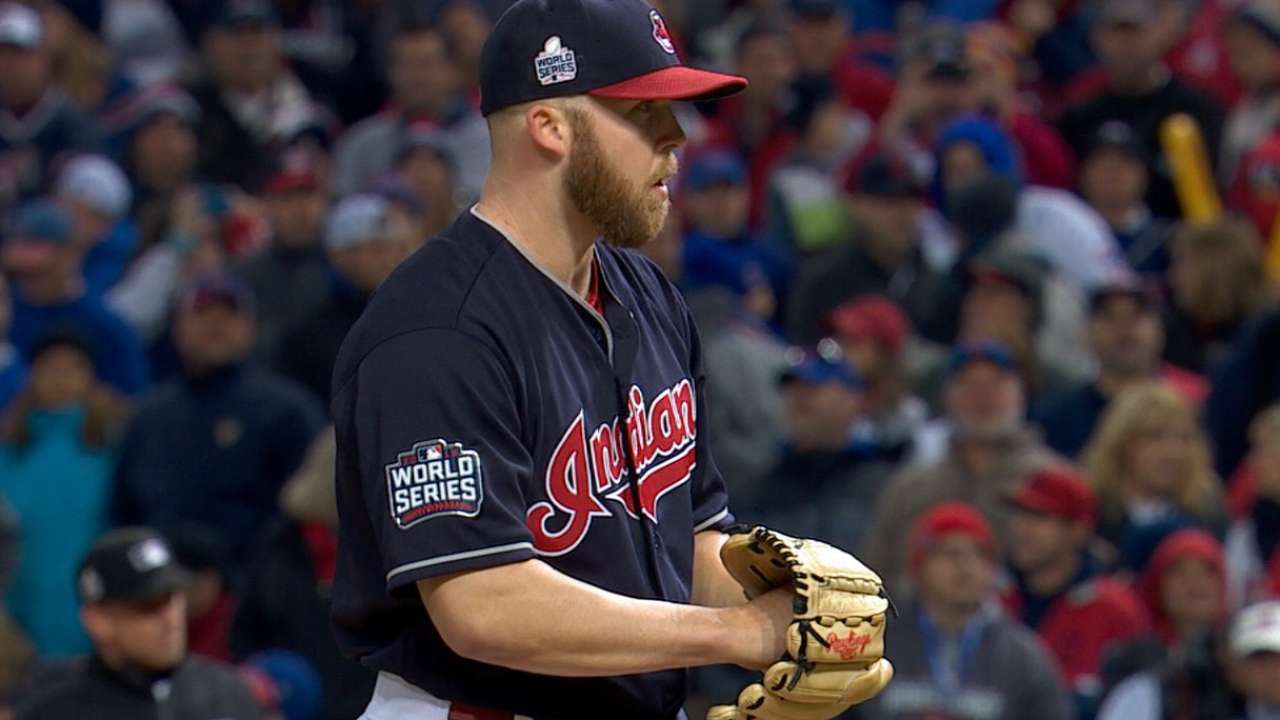 @bustertimmy: Please recommend a temporary second base replacement for Jason Kipnis.
Zinkie: Joe Panik should be solid and is available in many leagues.
Fred Zinkie is the lead fantasy baseball writer for MLB.com. Follow him on Twitter at @FredZinkieMLB. This story was not subject to the approval of Major League Baseball or its clubs.