MLB.com Columnist
Joe Posnanski
All-world fantasy: Cherry-picking the best for a global lineup
How good of a baseball team could you construct if every player was born in a different country?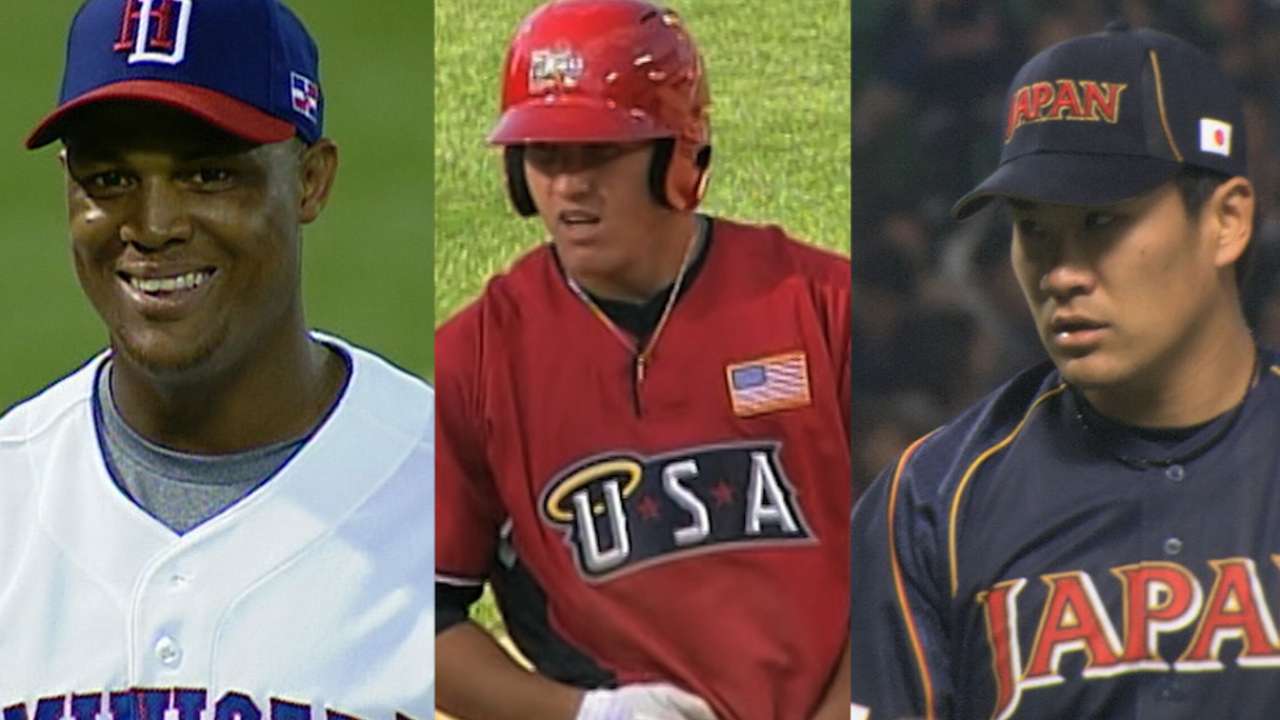 It was just this goofy idea we came up with in the office: How good of a baseball lineup could you come up with if every player -- including the starting pitcher and potential closer -- was born in a different country? Everybody kind of chuckled about it, played around with it for a couple of minutes, and then it was supposed to be forgotten.
Unfortunately, I have one of those stupid minds that doesn't let go of ideas like this. I spent way too much time coming up with an all-world lineup (and then an all-time roster with 25 players from 25 countries). Obsessive personalities are like that.
And, it seems, I'm not alone. After I came up with my lineup, I threw out a challenge on my blog to anyone who wanted to try to beat my team. I expected a dozen people to try it, maybe. Instead hundreds of people wrote in. In the end, people named 62 players from 17 countries.
Here, based on my own team and the many teams sent in, is the perfect way to build an all-world lineup. And if you are one of those people who sent in your lineup, thank you -- and maybe you will recognize your own team here.
Step 1: Pick your American player
The crazy thing is that while there are numerous viable choices from Japan, Puerto Rico, Canada, Cuba and so on, more than 300 entries picked only two American players:
Player 1: Mike Trout
Player 2: Clayton Kershaw
To be honest, not many picked Kershaw. Basically, 95 percent of the people chose Trout. I think that was the right call -- and you now don't need a center fielder.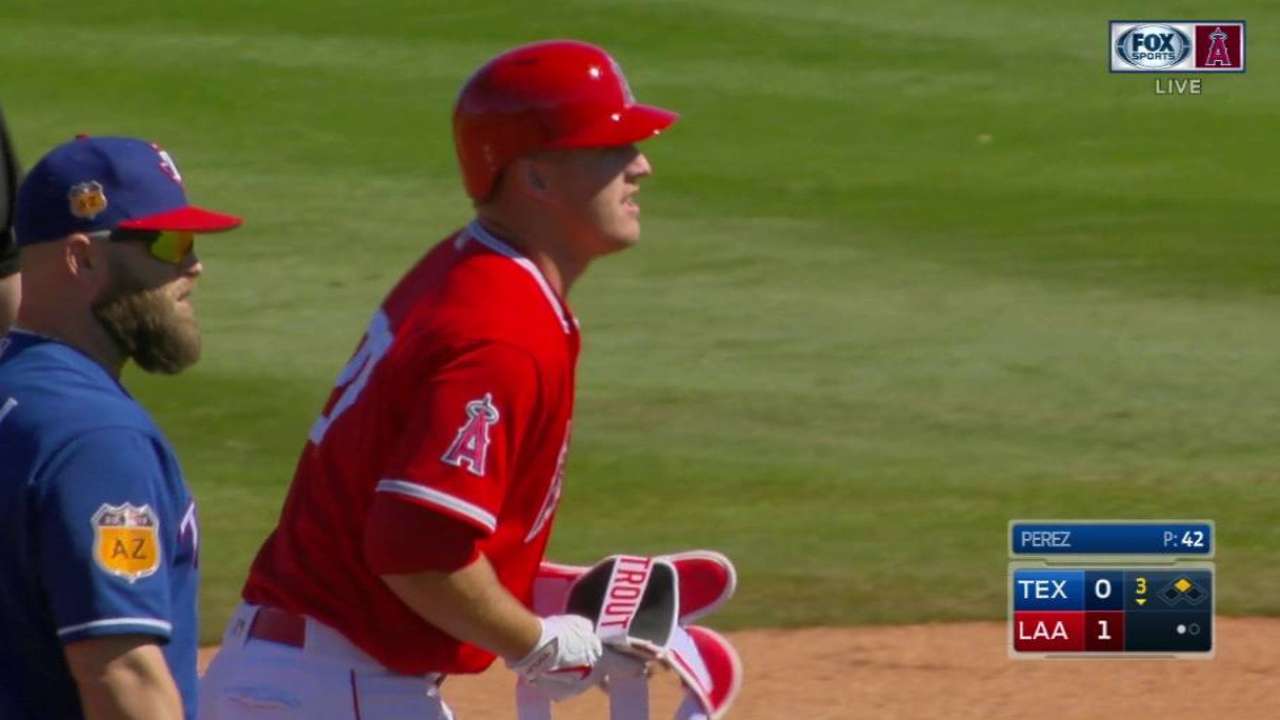 Step 2: Decide how important catching is to your team
The best catcher in baseball over the past five seasons has certainly been San Francisco's Buster Posey. But Buster is an American, so if you wanted Trout -- as almost everyone did -- you couldn't have him.
With Posey off the board, it came down to how important you considered a catcher to be. Some viewed the position as essential, so Puerto Rico's Yadier Molina, Venezuela's Salvador Perez or Canada's Russell Martin were the most common choices. The trouble with any of these picks was that you left superior players from those countries out of reach.
For me, I just wanted a solid veteran catcher who did not interfere with me building the best possible team on the field. So I chose Carlos Ruiz from Panama. Yan Gomes from Brazil would have also served the same purpose.
Step 3: The easy choices
For me, these were obvious choices. Many disagreed, but I thought they were slam dunks.
At first base: Canada's Joey Votto
The best first basemen in the game the past five years have been Votto, Paul Goldschmidt and Miguel Cabrera. Goldschmidt is American, so he was out. Cabrera -- some people went with Cabrera. But I had a different Venezuelan player in mind.
At second base: Venezuela's Jose Altuve
What a player. Altuve has led the American League in hits the past three years, in batting average twice, in stolen bases twice -- and he's now hitting with power. As much as it hurt not to have Cabrera on the team, I took Altuve.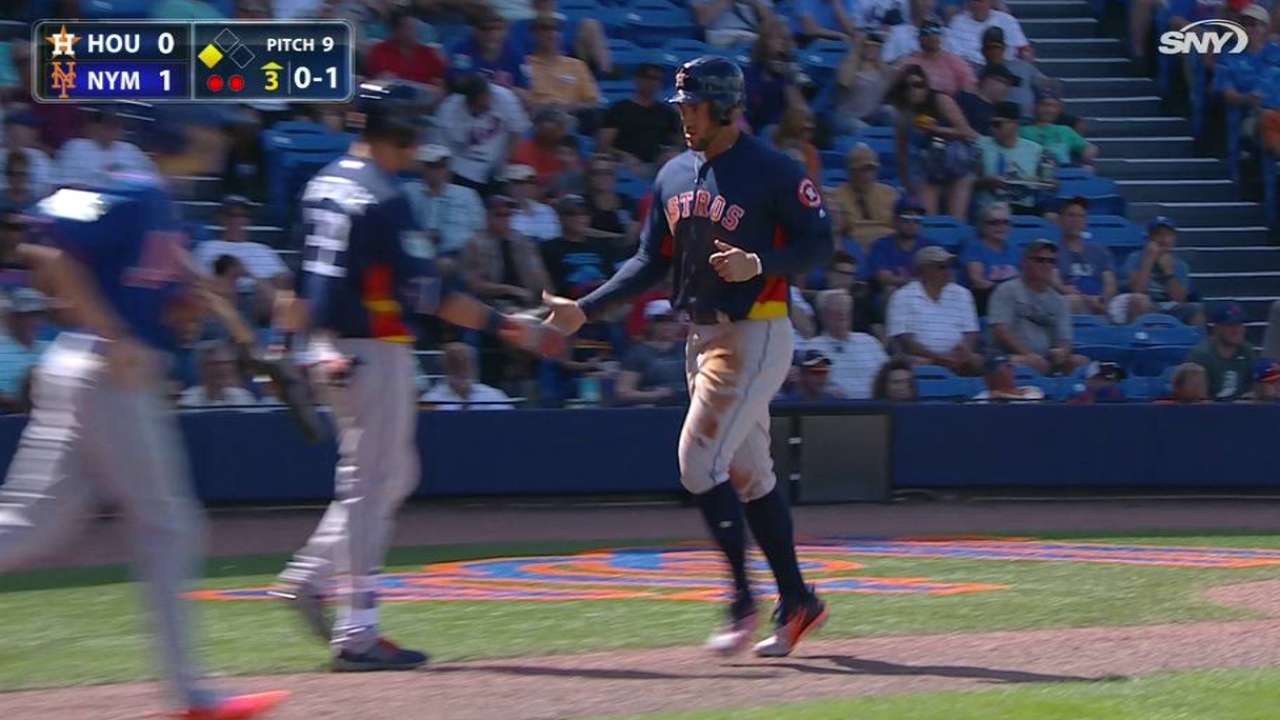 At third base: Dominican Republic's Adrian Beltre
There are obviously so many great Dominican players -- Robinson Cano, Starling Marte and Nelson Cruz among others -- that it's hard to pick just one. Several of you went out on a limb and chose Gary Sanchez to be your catcher, based on 53 games in the big leagues. I picked Beltre, the future Hall of Famer, who is still a dominant force in the game. By the way, many of you put Manny Machado on here, since he is playing for the Dominican team in the World Baseball Classic. Machado was born and raised in Miami.
Step 4: Which Puerto Rican shortstop do you want?
It was an embarrassment of riches here -- you could have selected Cleveland's Francisco Lindor, Houston's Carlos Correa or even the Cubs' Javier Baez.
I have said countless times already that Lindor looks to be this generation's Derek Jeter. He will not quite hit like Jeter, he's a markedly better defensive shortstop, but most significantly, like Jeter, his personality and energy make him an obvious leader. Players feed off of Lindor.
That said, I took Correa, who might win the AL MVP Award this year.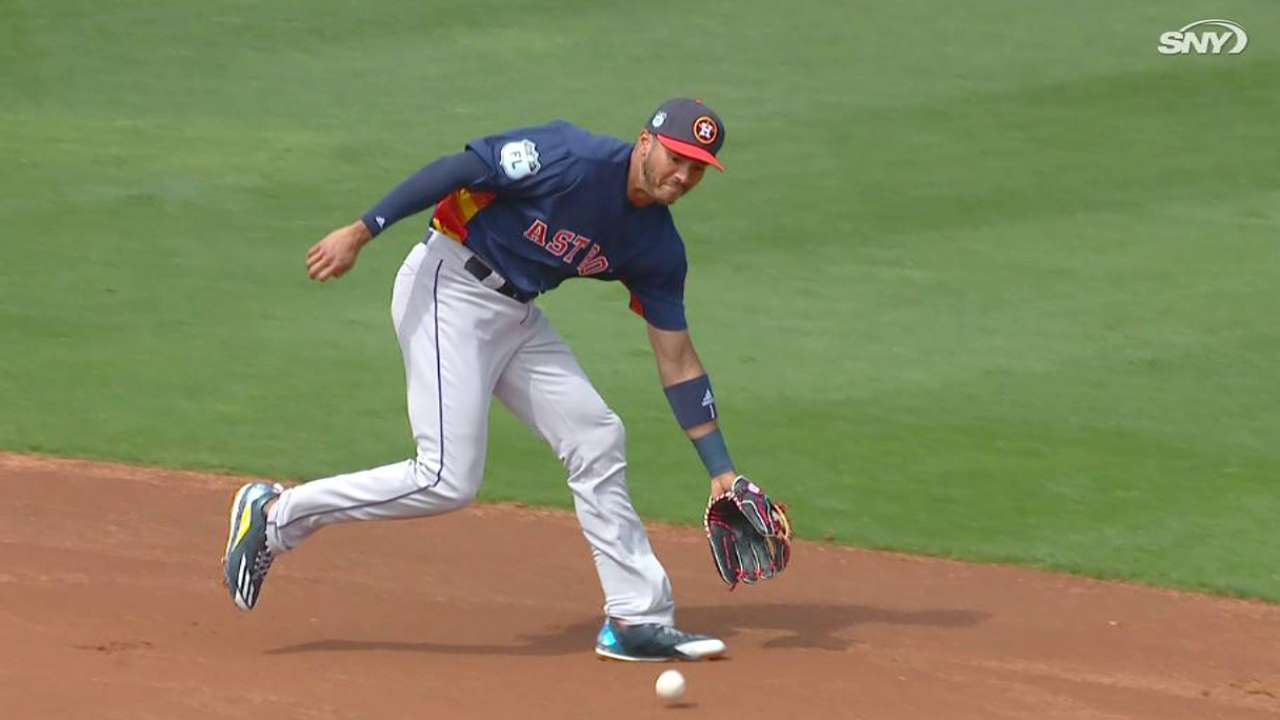 Step 5: Filling in
We needed a left fielder, right fielder and designated hitter, and it got a bit trickier from here. And one of the rules for putting this roster together was that you couldn't just put a good player in an unfamiliar position. A few people tried to sneak Aruba's Xander Bogaerts into the outfield on the theory that he's athletic enough to play out there. Sorry, that didn't play here.
Cuba's Yoenis Cespedes was a good choice in left field.
Right field? It might be lovely and tempting to put Ichiro Suzuki out there, but that would have been a nostalgia pick.
Another good option was Minnesota's Max Kepler, who grew up in Germany and looks like a good young player. That might have been the right choice. I opted to go with South Korea's Shin-Soo Choo, though his health is an obvious question mark. If he gets hurt, I would grab Kepler.
Step 6: Finding a place for Bogaerts
You can't leave that bat out there unsigned ... especially considering he's basically a free pick, since there isn't another player in the big leagues from Aruba. I made him my DH.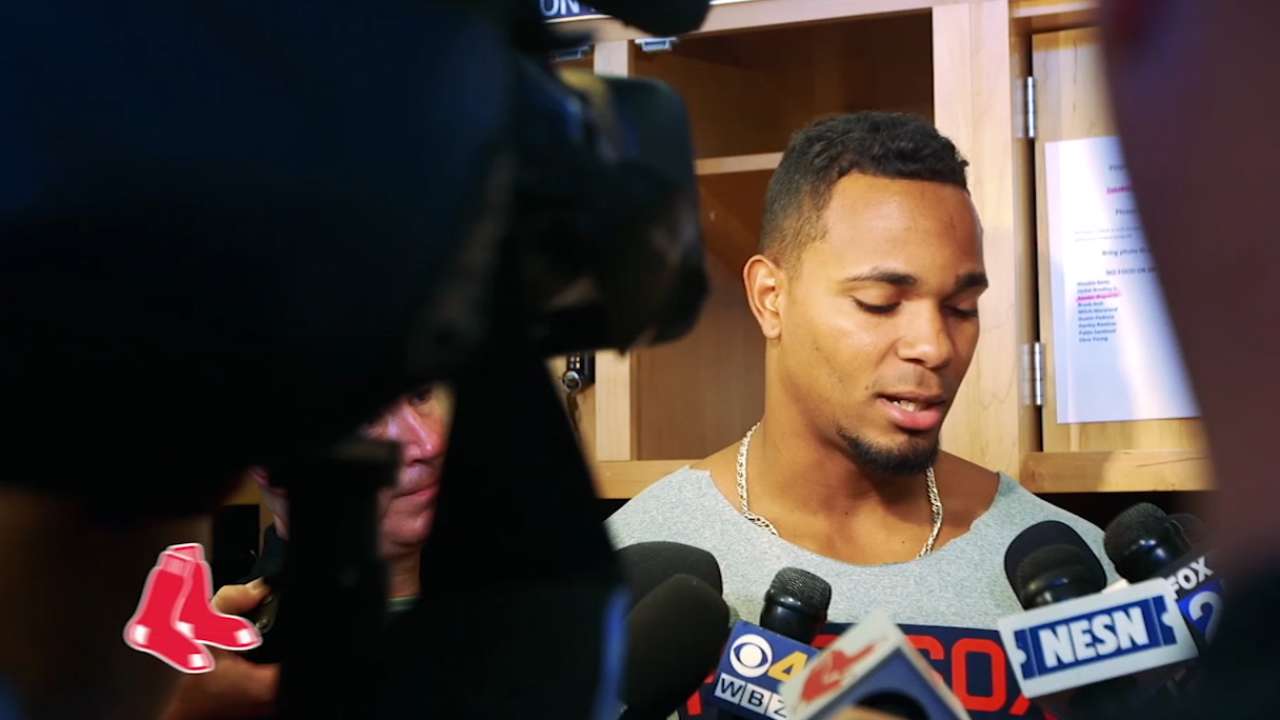 Step 7: Picking your starting pitcher
Because I did not pick Ichiro, my choice for starting pitcher was Japan's Masahiro Tanaka -- who was really good last season, finishing seventh in the AL Cy Young Award voting. But there were a couple of other ways to go:
Option 1: Pick Japan's Yu Darvish, who looks to be healthy. A healthy Darvish is about as good as it gets.
Option 2: Pick Colombia's Jose Quintana. I totally missed that option. Most of you picked Quintana.
Step 8: Closer? Easy.
Curacao's Kenley Jansen was the easiest choice on the board for me. Some of you, though, selected Jonathan Schoop to play second or Andrelton Simmons to play short -- both viable choices that would have left Jansen ineligible.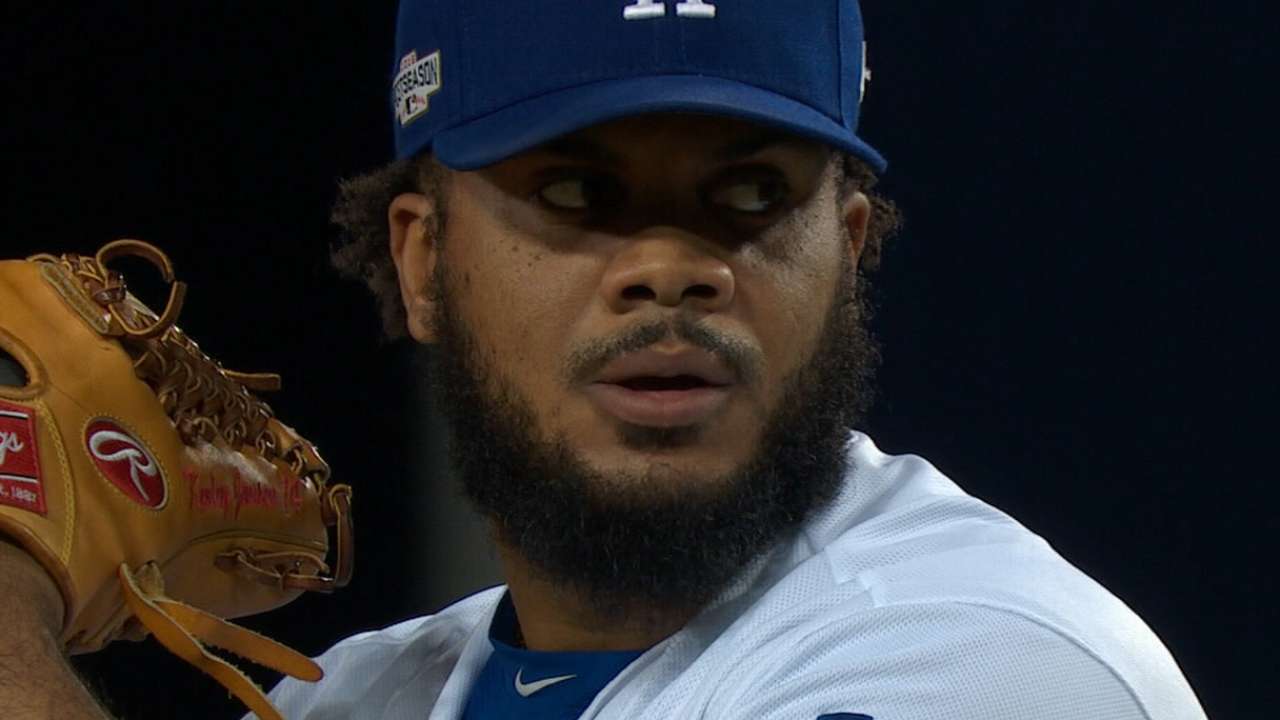 Step 9: For fun, pick a manager, too
Another easy choice -- San Francisco's Bruce Bochy was born in France.
And now you have a pretty great baseball team. I'll leave it to you to decide if you can beat my lineup:
1. Altuve, 2B (Venezuela)
2. Correa, SS (Puerto Rico)
3. Trout, CF (USA)
4. Votto, 1B (Canada)
5. Cespedes, LF (Cuba)
6. Beltre, 3B (Dominican Republic)
7. Choo, RF (South Korea)
8. Ruiz, C (Panama)
9. Bogaerts, DH (Aruba)

SP: Tanaka (Japan)
CL: Jansen (Curacao)

Manager: Bochy (France)
The World Baseball Classic runs through March 22. In the U.S., games will air live exclusively in English on MLB Network and on an authenticated basis via MLBNetwork.com/watch, while ESPN Deportes and WatchESPN will provide the exclusive Spanish-language coverage. MLB.TV Premium subscribers in the U.S. will have access to watch every tournament game live on any of the streaming service's 400-plus supported devices. The tournament will be distributed internationally across all forms of television, internet, mobile and radio in territories excluding the U.S., Puerto Rico and Japan. Get tickets for games at Marlins Park, Tokyo Dome, Gocheok Sky Dome in Seoul, Estadio Charros de Jalisco in Mexico, Petco Park, as well as the Championship Round at Dodger Stadium, while complete coverage -- including schedules, video, stats and gear -- is available at WorldBaseballClassic.com.
MLB.com columnist Joe Posnanski is a No. 1 New York Times best-selling author, an Emmy Award-winning writer and has been awarded National Sportswriter of the Year. This story was not subject to the approval of Major League Baseball or its clubs.