MLB.com Columnist
Jim Callis
White Sox boast baseball's No. 3 farm system
Nine of club's top 10 on new Top 30 Prospects list acquired over past nine months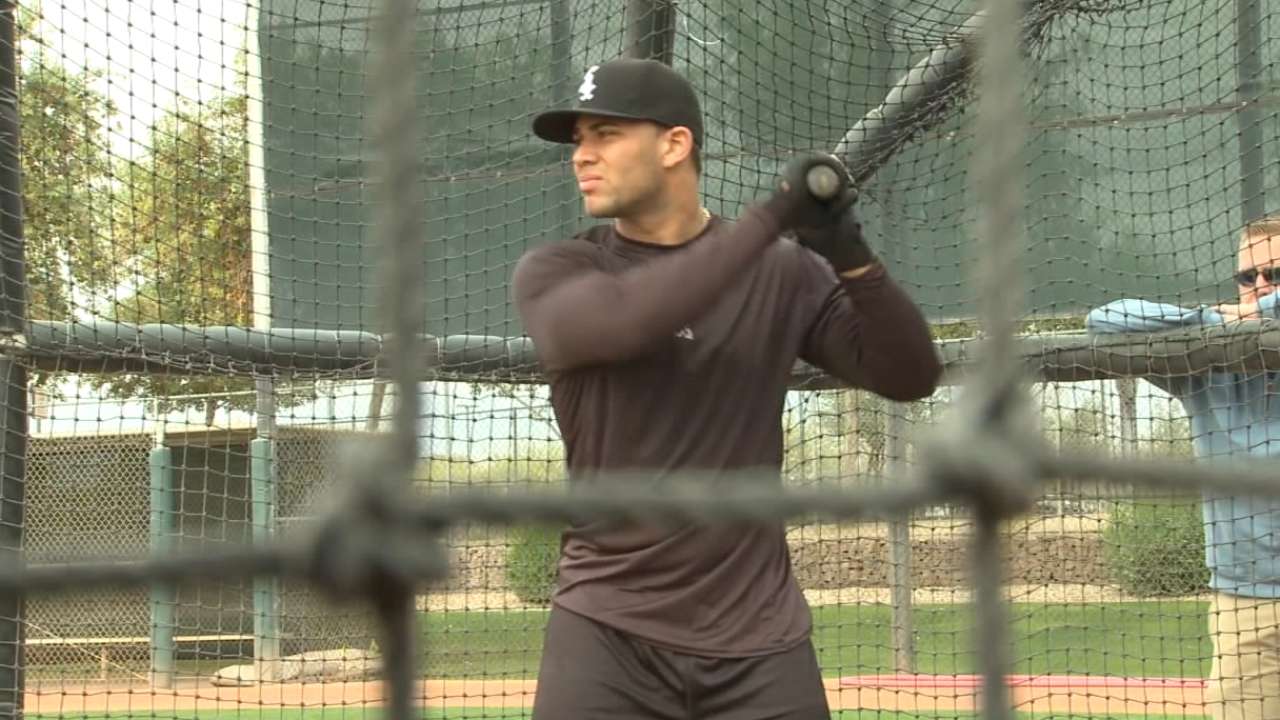 Any uncertainty about whether the White Sox were fully engaging in a rebuilding process ended when they made a pair of blockbuster trades on consecutive days at the Winter Meetings. First, they sent five-time All-Star Chris Sale to the Red Sox for second baseman Yoan Moncada (No. 2 on MLBPipeline.com's Top 100 Prospects list), right-hander Michael Kopech (No. 16), outfielder Luis Alexander Basabe and right-hander Victor Diaz. Then they made more headlines by shipping Adam Eaton to the Nationals for right-handers Lucas Giolito (No. 11), Reynaldo Lopez (No. 46) and Dane Dunning.
Those two transactions boosted Chicago's farm system from the bottom 10 in baseball to No. 3 in MLBPipeline's organization talent rankings. The White Sox hadn't been this loaded with young talent at any point in recent memory. The only time they were even close in the last two decades came at the turn of the millennium, when they were setting the stage for a World Series championship in 2005.
• White Sox Top 30 Prospects list
Though overshadowed by the two trades, Chicago's 2016 Draft class could be one of its best in years. Catcher Zack Collins (first round), right-handers Zack Burdi (first) and Alec Hansen (second), outfielders Alex Call (third) and Jameson Fisher (fourth) and left-hander Bernardo Flores (seventh) all made our White Sox Top 30 Prospects list. All told, nine of their 10 best prospects have joined the organization in the last nine months.
MLB's Top 10 farm systems
Biggest jump/fall
Here are the players whose ranks changed the most from the 2016 preseason list to the 2017 preseason list.
Jump: Luis Martinez, RHP (2016: NR | 2017: 21)
Fall: Jordan Guerrero, LHP (2016: 6 | 2017: NR)
Top 30 Prospects lists
| Division | Release date |
| --- | --- |
| AL East | BAL, BOS, NYY, TB, TOR |
| NL East | ATL, MIA, NYM, PHI, WSH |
| AL Central | CLE, CWS, DET, KC, MIN |
| NL Central | CHC, CIN, MIL, PIT, STL |
| AL West | HOU, LAA, OAK, SEA, TEX |
| NL West | ARI, COL, LAD, SD, SF |
Best tools
Players are graded on a 20-80 scouting scale for future tools -- 20-30 is well below average, 40 is below average, 50 is average, 60 is above average and 70-80 is well above average.
Hit: Yoan Moncada (60)
Power: Zack Collins (55)
Run: Adam Engel (80)
Arm: Micker Adolfo (65)
Defense: Adam Engel (60)
Fastball: Michael Kopech (80)
Curveball: Lucas Giolito (65)
Slider: Zack Burdi (60)
Changeup: Bernardo Flores (55)
Control: Spencer Adams (60)
How they were built
Draft: 18
International: 3
Trade: 8
Rule 5 Draft: 1
Breakdown by ETA
2017: 11
2018: 7
2019: 9
2020: 3
Breakdown by position
C: 1
1B: 0
2B: 3
3B: 1
SS: 1
OF: 7
RHP: 14
LHP: 3
Here's a look at the White Sox's preseason Top 10 prospects from each of the past seven years (click here to see a larger image):
Jim Callis is a reporter for MLB.com. Follow @jimcallisMLB on Twitter. Listen to him on the weekly Pipeline Podcast. This story was not subject to the approval of Major League Baseball or its clubs.