Chen encouraged by command, health in first start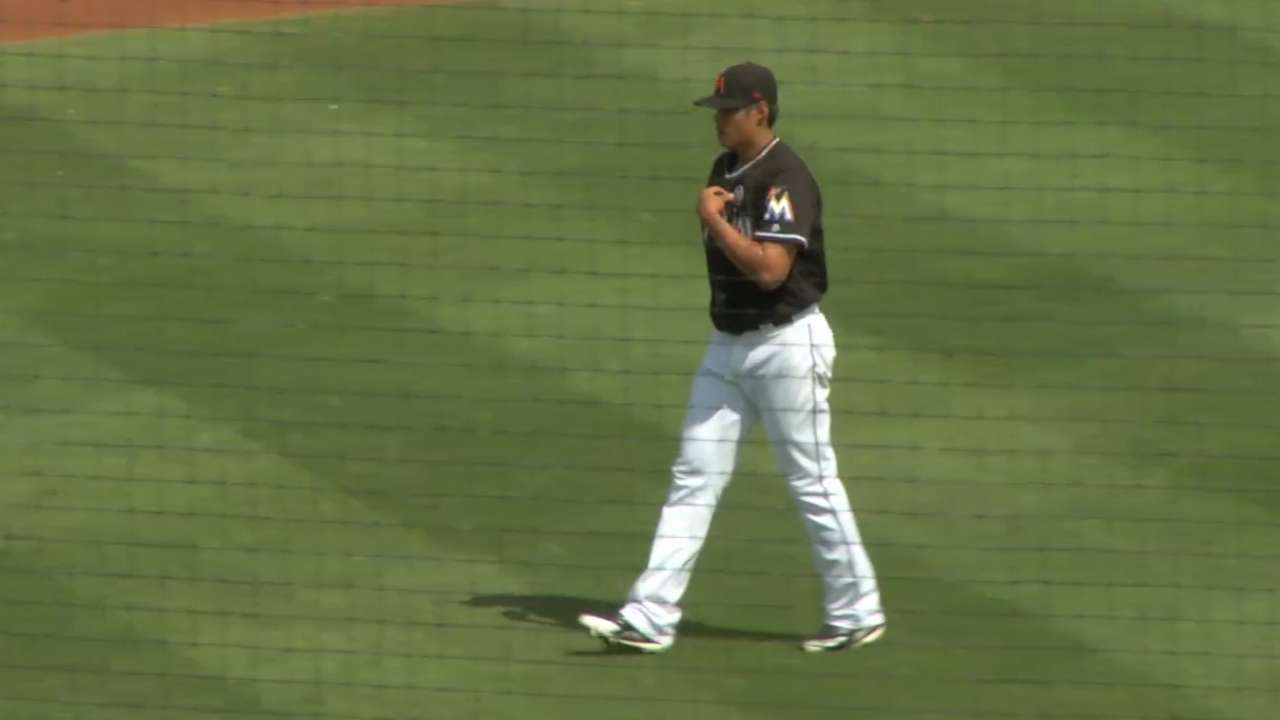 JUPITER, Fla. -- Wei-Yin Chen gives a blunt assessment of his 2016 season. "Terrible," the Marlins' left-hander said.
Chen was struck on the elbow of his throwing arm by a comeback liner on Opening Day, and never really got into a consistent rhythm. Now more acclimated to Miami and the National League, the 31-year-old has high hopes for 2017, and he showed some encouraging signs during his first Grapefruit League start on Tuesday in a 3-1 loss to the Mets at Roger Dean Stadium.
Chen threw nine pitches in a scoreless first inning, with six strikes. He issued a leadoff single to Jose Reyes on a slow-roller, but then induced a double play and struck out Michael Conforto looking at a fastball.
"I was trying to get back the command of my fastball," Chen said through his interpreter. "I had decent command out there. I only threw two off-speed pitches."
In each of their first four Grapefruit League games, the Marlins have used their starters for just one inning, so there wasn't a big sample to gauge Chen's progress on Tuesday.
But what's most encouraging is that he's healthy, and more familiar with the club after previously being with the Orioles.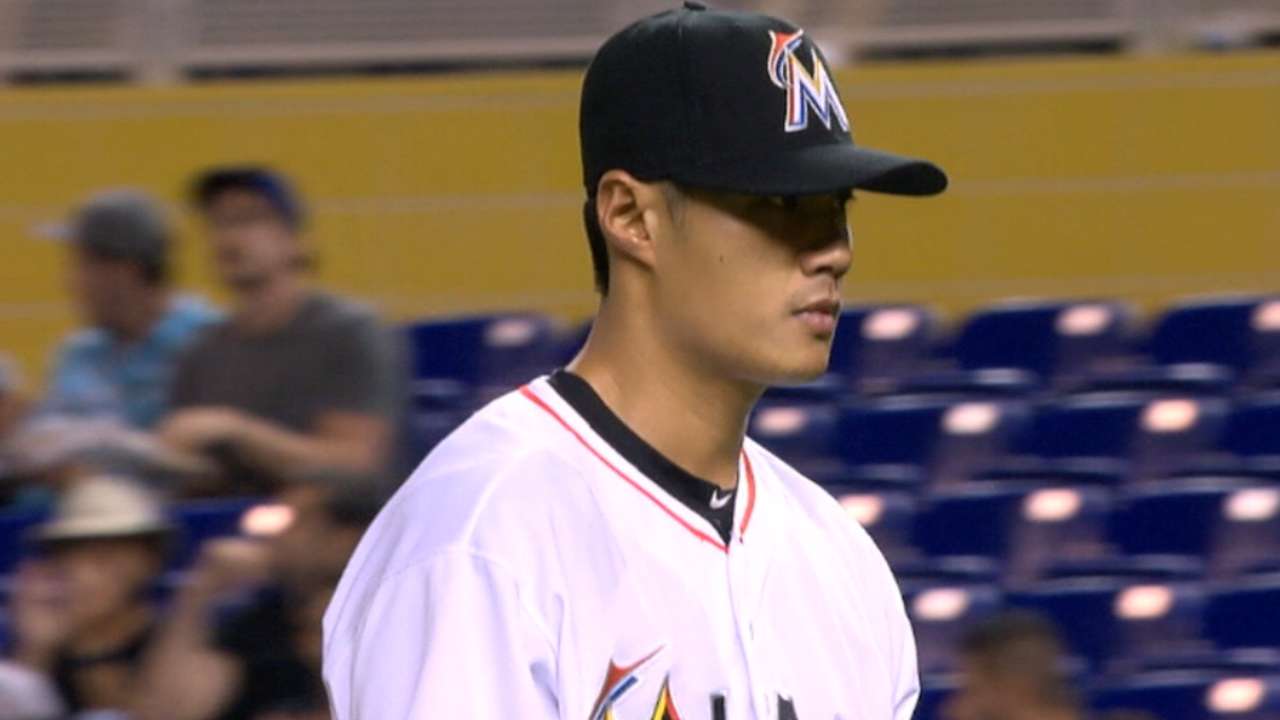 "I think he will be more comfortable after being with a new team, new league," manager Don Mattingly said. "But he really threw the ball well [in 2016]. I think it was a matter of us kind of learning him."
In 22 starts last year, Chen finished 5-5 with a 4.96 ERA. Still, it was a sharp decline from the 11-8 mark and 3.34 ERA in 31 starts with Baltimore in 2015.
The analytics showed Chen had difficulties the second and third times through the order. That's not uncommon, but Chen's ERA the first time through was 2.63, and it rose to 6.70 the second time and 5.76 the third time.
"He would be rolling, rolling, rolling and then we kind of hit a brick wall a little bit," Mattingly said. "I don't know if that was from the injury, or maybe he was wearing down. That is one of the things we have a better idea of how to keep an eye on him, and be ready to pull that trigger a little quicker."
The third time through the order also revealed Chen's strikeouts-per-nine-innings rate dropped and his walks-per-nine-innings rate increased.
He averaged 7.31 strikeouts and 2.06 walks during his first time through the order, but by the third time through, those numbers had risen to 6.98 strikeouts and 2.73 walks.
"Last year, I was hit by a comebacker on my pitching arm the first game of the season," Chen said. "There may have been some situations I felt a lack of strength, either in my fingers or my arms that may be the cause for why I'd break down in an inning. This year, so far, I didn't feel any discomfort."
Joe Frisaro has covered the Marlins for MLB.com since 2002. Follow him on Twitter @JoeFrisaro and listen to his podcast. This story was not subject to the approval of Major League Baseball or its clubs.