Reyes in line to start at 3rd in place of Wright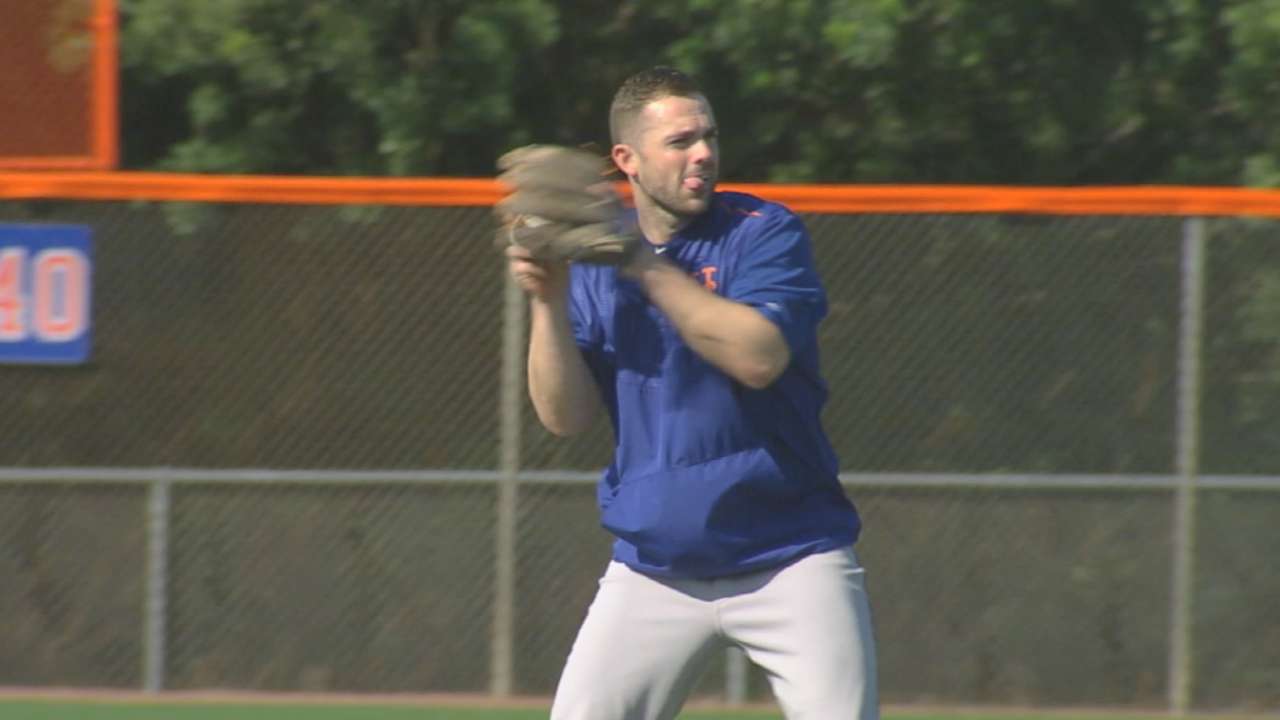 JUPITER, Fla. -- Before signing Jose Reyes last summer, Mets general manager Sandy Alderson negotiated a provision into his contract, retaining team control of Reyes for a Major League minimum salary in 2017. The idea was that Reyes could serve as a super-utility man for the Mets, plus insurance in the event of a David Wright injury.
The Mets hoped they would not have to cash in that policy so quickly. But with Wright unlikely to be ready for Opening Day, Reyes is now in line to start at third base April 3 against the Braves.
"It's tough, man," said Reyes, who was also Wright's teammate from 2004-11. "He's got the right attitude to try to come back. It's tough when the past two years, he played how many games? And still coming to the ballpark doing his rehab with the best attitude that I've ever seen, it's hard to do. I tell you that because I've had a lot of injuries throughout my career, and sometimes … I'm frustrated as a baseball player. But he continues to push every day, and hopefully he can be healthy and contribute to this ballclub. Because when he's healthy, he's a good player."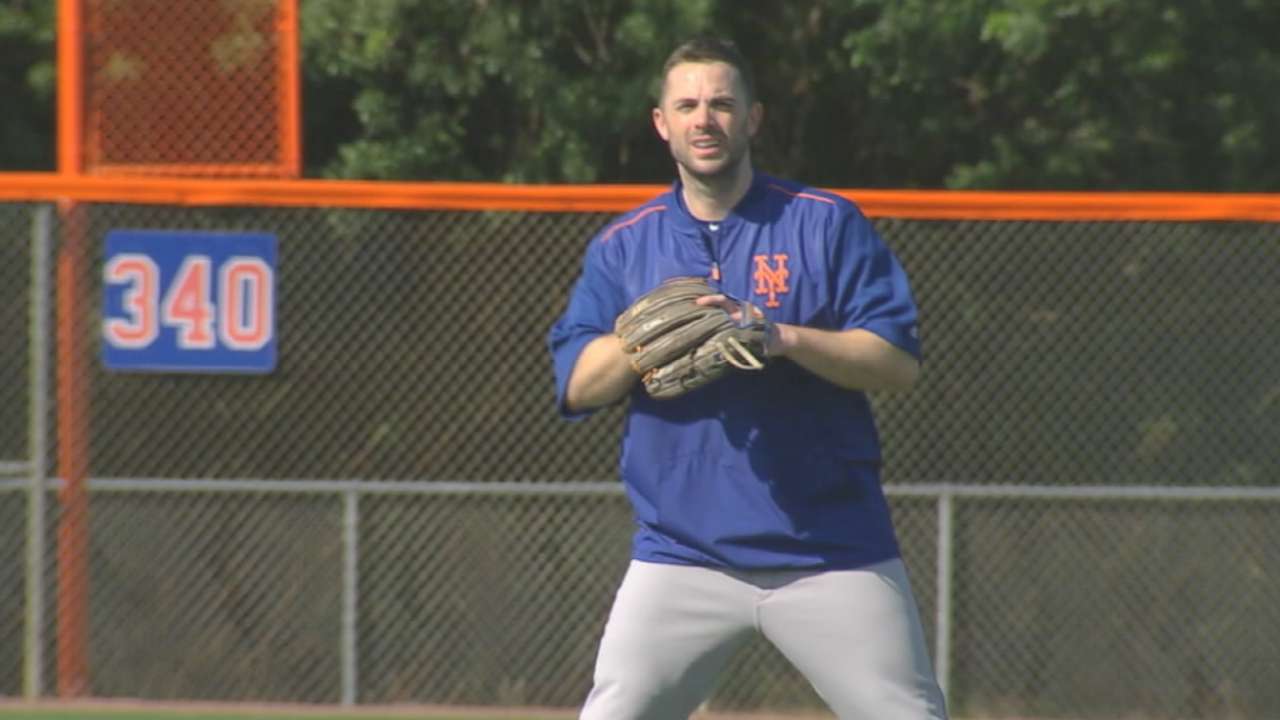 Though third base was a new position for Reyes last season, he took to it quickly, initially working out there at his Long Island training facility. Reyes committed six errors in 50 games at third for the Mets, and showcased the strong arm that helped make him a four-time All-Star at shortstop.
With Wright recovering from a shoulder impingement that should prevent him from playing defense in games for a month or more, Reyes will be back at third.
"He played great over there," manager Terry Collins said of Reyes' 2016 performance. "[General manager] Sandy [Alderson] put this team together for reasons such as this -- if something happens, we've got a backup in place. Before we leave camp, all of a sudden we need that."
Tuesday's 3-1 win against the Marlins, however, will not be Reyes' final action at shortstop; he plans to play short for the Dominican Republic in next month's World Baseball Classic, with Adrian Beltre at third base. Only upon returning to the Mets in mid- to late-March will Reyes begin working exclusively at third.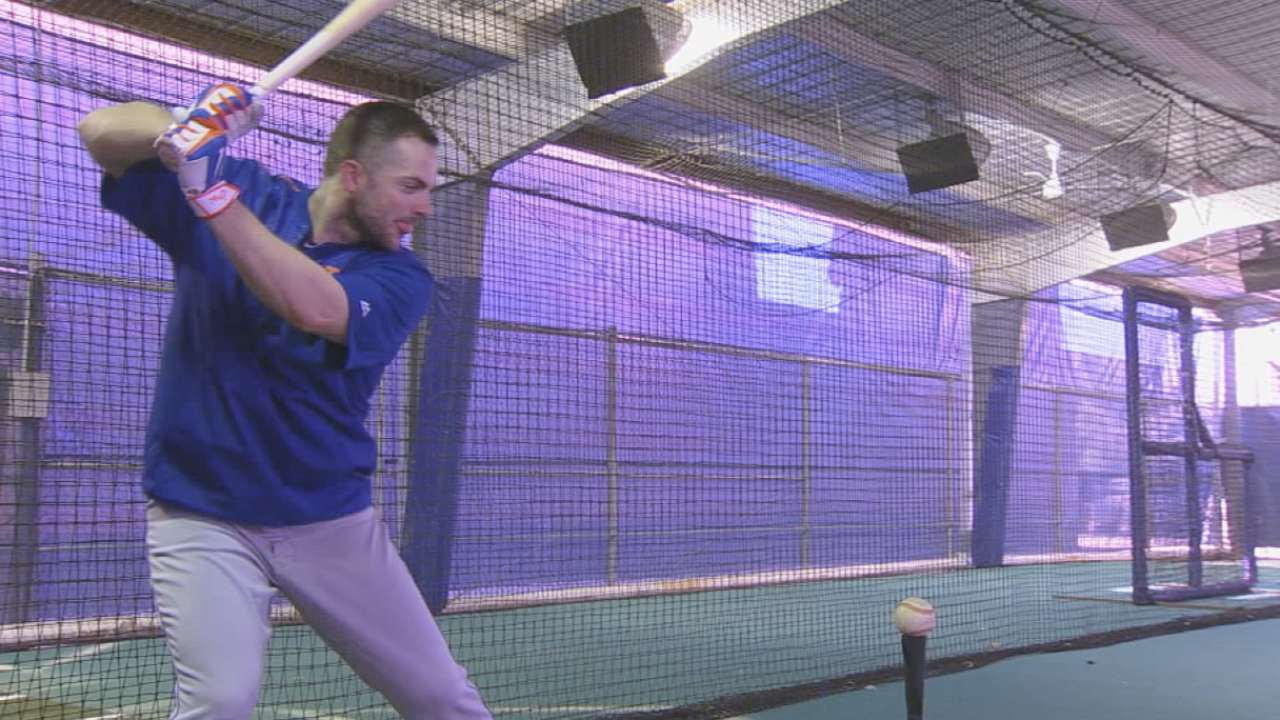 "When you play shortstop, you can play everywhere on the field," Reyes said. "The way that I played last year, I didn't have a Spring Training. This year is going to be even better for me playing that position if I'm there."
Still, Reyes sees this as a bitter opportunity. Coming up through the Mets' system alongside Wright, Reyes still refers to him as, "my big brother." He relished the opportunity to play alongside Wright this season, rather than in place of him -- a dream that will now have to wait, if it happens at all.
"It's very sad news to hear about D. Wright," Reyes said. "What he's been through the past two years, two-and-a-half years, you have to be very strong in your mind to continue to go to the ballpark every day with the right attitude, happy, and try to get better. That's the toughest part to be injured, just the process of doing basically the same thing every single day. He has the right attitude. The main thing is, we want him healthy."
Anthony DiComo has covered the Mets for MLB.com since 2008. Follow him on Twitter @AnthonyDiComo and Facebook, and listen to his podcast. This story was not subject to the approval of Major League Baseball or its clubs.