MLB.com Columnist
Jonathan Mayo
Breaking down the Pirates' Top 30 Prospects
Pittsburgh's farm system, ranked No. 7, packed with elite upper-level talent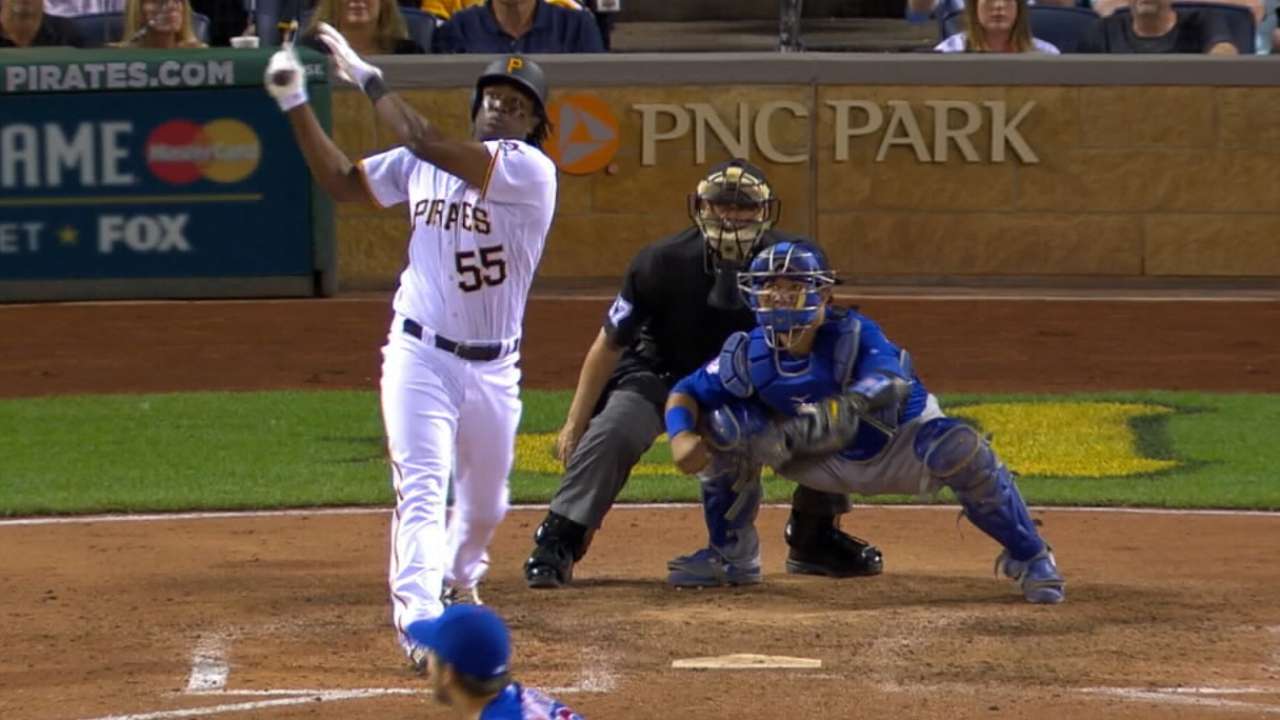 MLBPipeline.com has been ranking the top 10 farm systems in baseball for three years now. The Pittsburgh Pirates have been on that list all three times, one of only three organizations (the Dodgers and Braves are the other two) that can make that claim.
What's more impressive, perhaps, is that the Pirates have continued to be competitive at the big league level while also maintaining a strong farm system. OK, the wheels came off a bit in 2016, but it's still a far cry from the not-so-distant lean years.
MLB's Top 10 farm systems
• Pirates Top 30 Prospects list
Top 30 Prospects lists
| Division | Release date |
| --- | --- |
| AL East | BAL, BOS, NYY, TB, TOR |
| NL East | ATL, MIA, NYM, PHI, WSH |
| AL Central | CLE, CWS, DET, KC, MIN |
| NL Central | CHC, CIN, MIL, PIT, STL |
| AL West | HOU, LAA, OAK, SEA, TEX |
| NL West | ARI, COL, LAD, SD, SF |
The system is particularly top heavy right now with elite-level talent, a big reason why they come in at No. 7 on this year's Top 10. Tyler Glasnow and Austin Meadows are both in the Top 10 on MLB's Top 100 Prospects list, and Josh Bell is in the Top 30. Glasnow and Bell will likely graduate off of the prospect list this season, and with Meadows in Triple-A anything can happen. So there might be a dip at the top. But the Pirates always seem to develop more guys when they lose some.
Mitch Keller might be ready to take over Glasnow's mantel as top pitching prospect. Someone like Ke'Bryan Hayes, who is on the Top 10 third basemen list, could work his way onto the Top 100 with a strong season as well.
The rest of the system is deep, perhaps not as much as some other organizations higher up in the rankings. But when all 30 players on a list look like legitimate big leaguers, even if as role players, things are going well from a player development standpoint.
Biggest jump/fall
Here are the players whose ranks changed the most from the 2016 preseason list to the 2017 preseason list.
Jump: Gage Hinsz, RHP (2016: 23 | 2017: 12) and Brandon Waddell, LHP (2016: NR | 2017: 20)
Fall: Barrett Barnes, OF (2016: 20 | 2017: 30)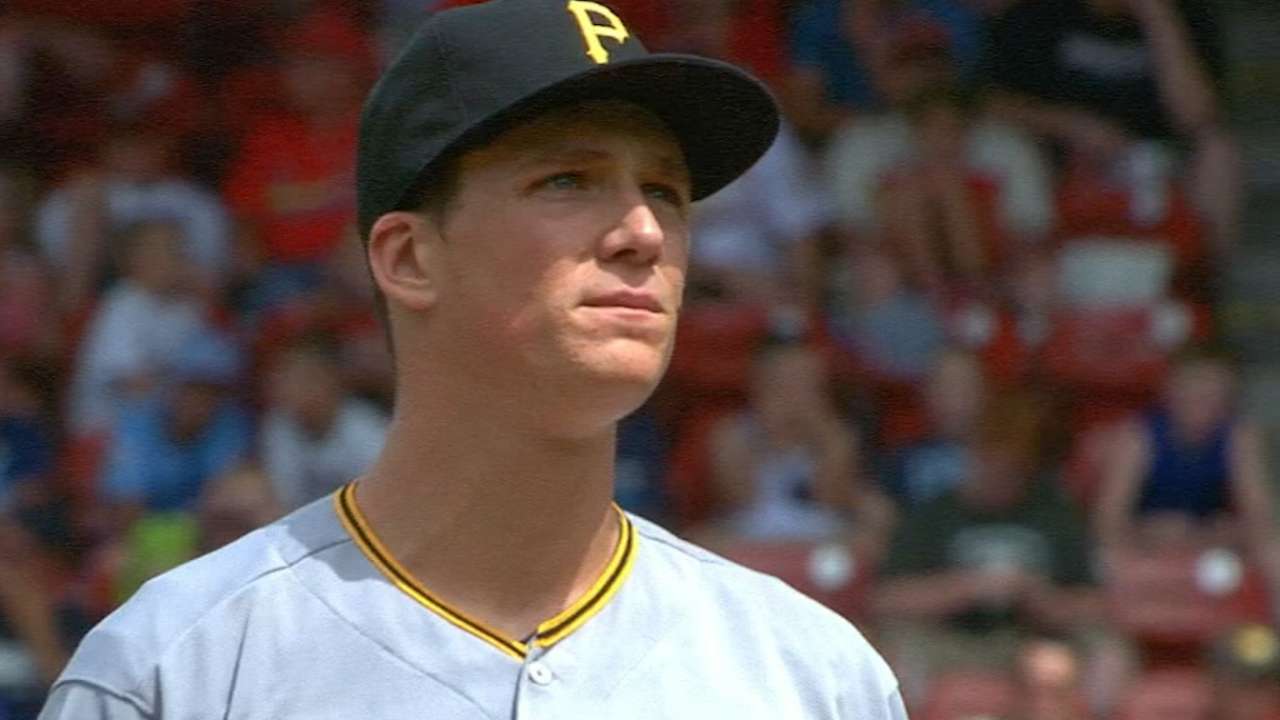 Best tools
Players are graded on a 20-80 scouting scale for future tools -- 20-30 is well below average, 40 is below average, 50 is average, 60 is above average and 70-80 is well above average.
Hit: Austin Meadows (60)
Power: Josh Bell (55)
Run: Alen Hanson (60)
Arm: Elias Diaz (65)
Defense: Elias Diaz (60)
Fastball: Tyler Glasnow (70)
Curveball: Tyler Glasnow (60)
Slider: Edgar Santana (55)
Changeup: Nick Kingham (55)
Control: Nick Kingham (55)
How they were built
Draft: 20
International: 7
Trade: 3
Breakdown by ETA
2017: 12
2018: 8
2019: 6
2020: 4
Breakdown by position
C: 1
1B: 2
2B: 3
3B: 2
SS: 3
OF: 2
RHP: 14
LHP: 3
Here's a look at the Rays' preseason Top 10 prospects from each of the past seven years (click here to see a larger image):
Jonathan Mayo is a reporter for MLBPipeline.com. Follow him on Twitter @JonathanMayo and Facebook, and listen to him on the weekly Pipeline Podcast. This story was not subject to the approval of Major League Baseball or its clubs.