Ellis scratched, will be cautious with hamstring
Marlins catcher could end up skipping WBC 2017 if injury lingers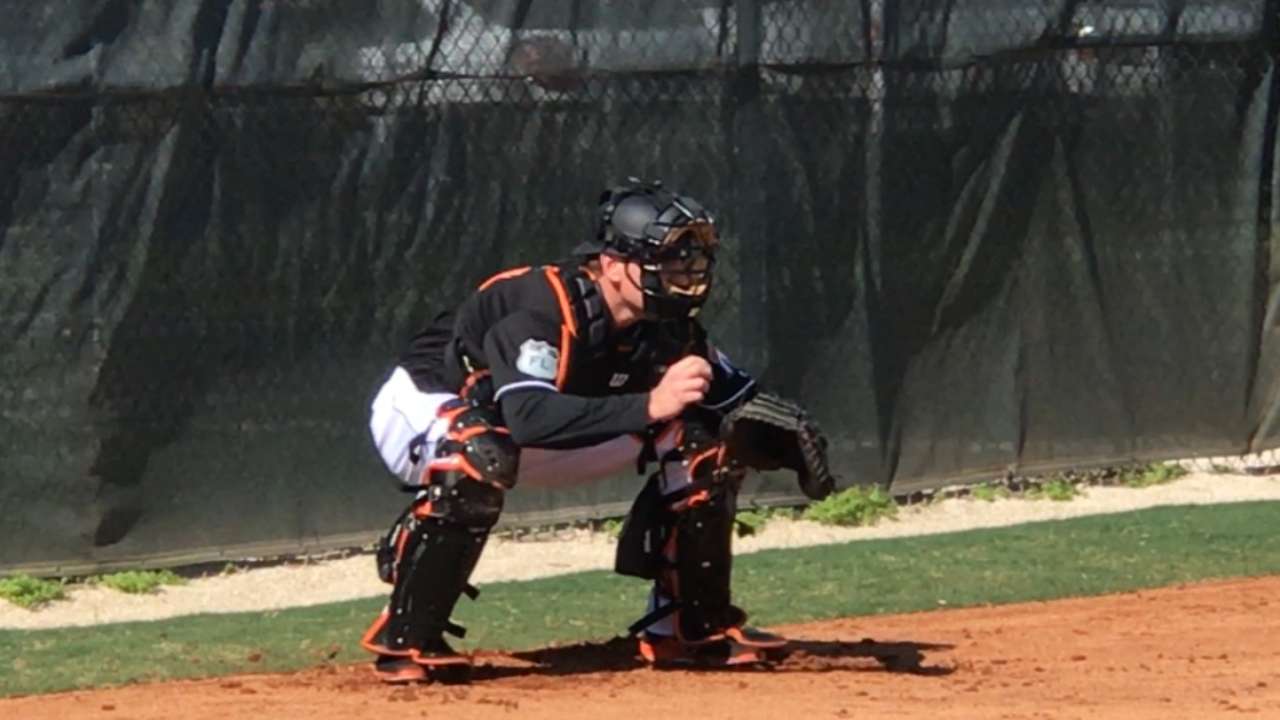 JUPITER, Fla. -- Marlins catcher A.J. Ellis was scratched from Tuesday's 3-1 loss to the Mets due to a tight left hamstring. The 35-year-old tweaked his leg during a baserunning drill after he caught a live batting-practice session with Brad Ziegler.
"It seemed like he stopped before he did any real, real damage," manager Don Mattingly said. "But any time you're back in that hamstring area, it's a little questionable. We'll see tomorrow and we'll know a lot more in the next couple of days."
There's still plenty of time to get ready for Opening Day, set for April 3 at Washington. But if the hamstring lingers, it could potentially cause Ellis to skip the World Baseball Classic, where he is scheduled to play for Team USA.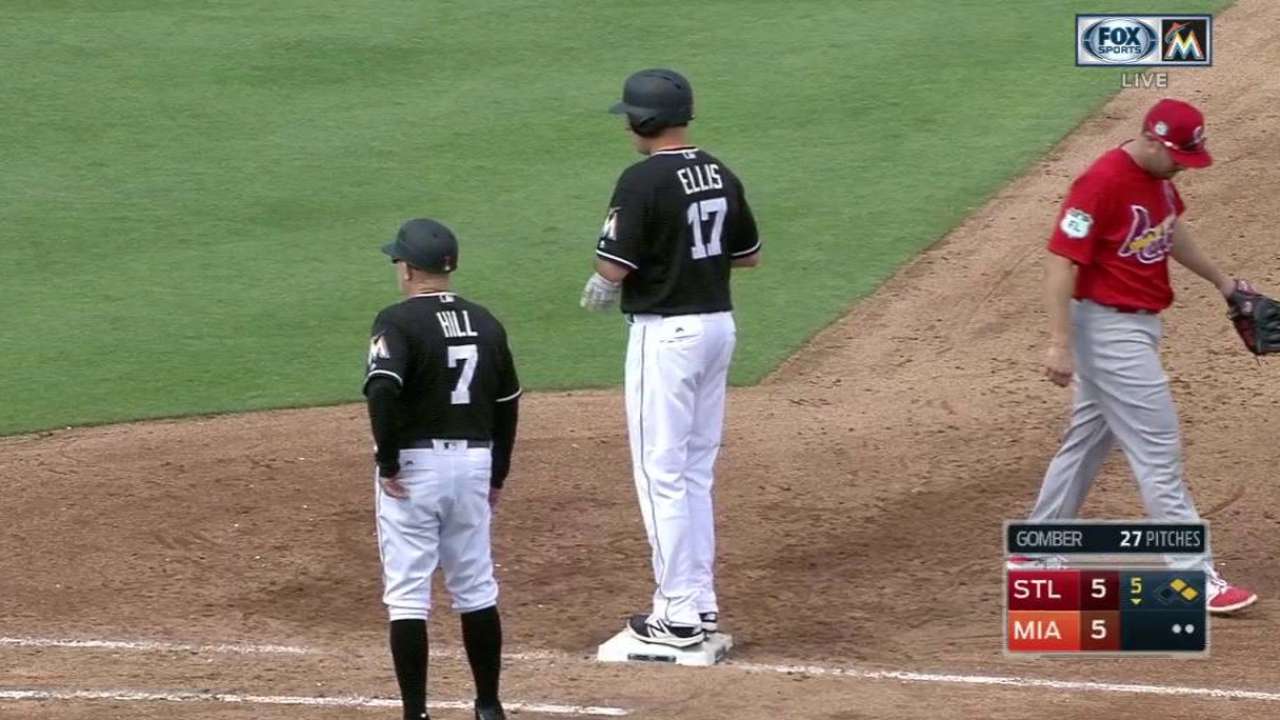 "I'm not quite sure about that yet," Ellis said. "We talked about that [with the trainers] a little bit. Definitely don't want to jump to any conclusions. I want to see how tomorrow feels. Every day, we'll get better.
"My first priority is to the Marlins, without a question. You've got to do what's right with these guys to get ready for the season."
Ellis added it's too early to speculate about the World Baseball Classic. Ellis, Giancarlo Stanton and Christian Yelich are scheduled to break camp with the Marlins on March 7 to join Team USA.
Tomas Telis started in place of Ellis on Tuesday.
The Marlins signed Ellis as a free agent in December to back up J.T. Realmuto. The 35-year-old formerly played for Mattingly while with the Dodgers.
At this point, the primary concern is getting Ellis ready as quickly as possible, without risking any further setbacks.
"It got a little tight on me running the bases out there as we started our day," Ellis said. "It's just one of those things in Spring Training, you don't want to let little things linger, as tough as it was to come off the field. I'm a guy who loves to be out there and play through things. At this time of the year, it's important to make sure something tiny doesn't become something big."
Joe Frisaro has covered the Marlins for MLB.com since 2002. Follow him on Twitter @JoeFrisaro and listen to his podcast. This story was not subject to the approval of Major League Baseball or its clubs.