Harris leaves with groin discomfort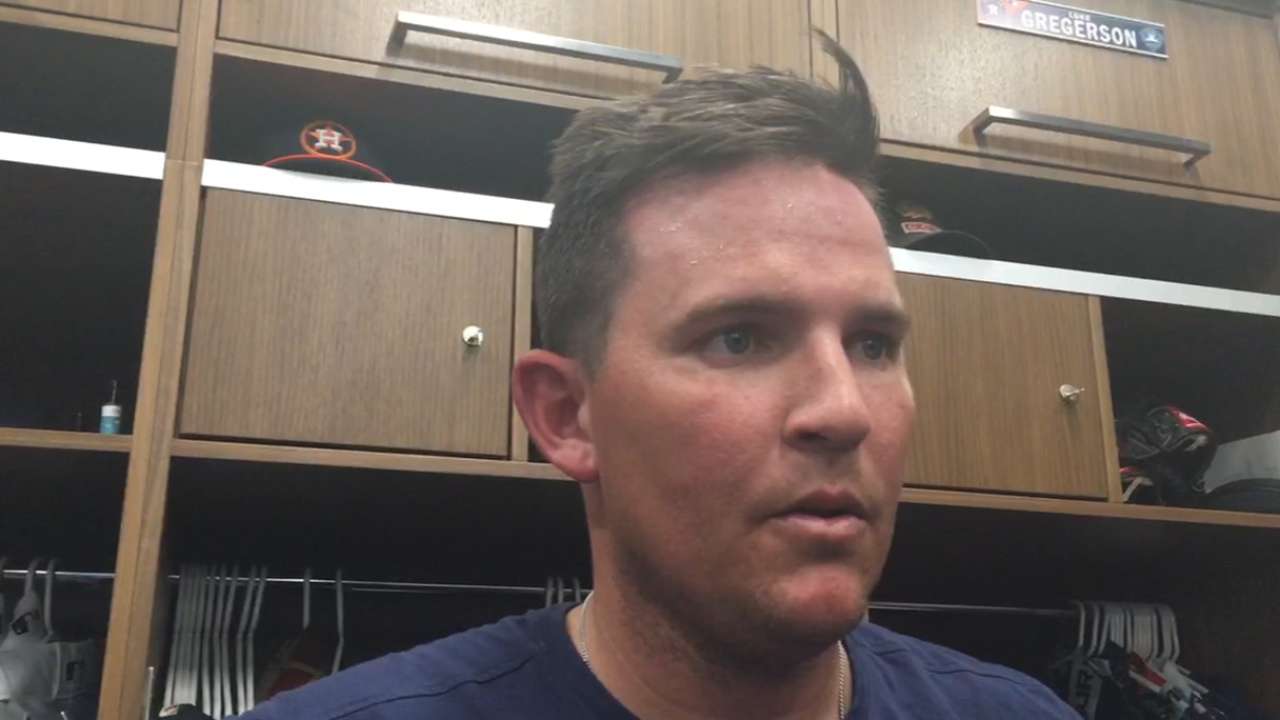 WEST PALM BEACH, Fla. -- All-Star relief pitcher Will Harris left Tuesday's game against the Nationals at the Ballpark of the Palm Beaches with what he described as groin discomfort. Harris said he's experienced a similar issue in the past and said coming out of the game was a precaution.
Harris, appearing in his first Grapefruit League game of the year, threw 10 pitches in relief in the sixth inning in retiring Bryce Harper and Anthony Rendon before motioning for manager A.J. Hinch to come to the mound. Hinch didn't hesitate pulling him from the game.
"It's embarrassing," Harris said. "I don't want to come out of game like that or put that pressure on a young guy behind me, but [Albert Minnis] did well."
Harris said his groin started to tighten while he was warming up in the bullpen.
"It kind of went away and kind of came back and kind of went away," he said. "I just didn't want to push it. I just didn't want to risk hurting something, maybe my groin, maybe my arm or something like that. Not in my first day throwing in a game. I felt good, and the pitches I did throw I was feeling pretty good. I didn't want to risk doing some damage to something."
Harris said he wasn't going to push the issue considering it's so early in camp. He thinks that perhaps moving around more on the mound than he has during practice this spring may have aggravated it.
"Sometimes I would feel it and sometimes it would go away for a couple of pitches, and so that's why I didn't blow the whistle sooner than what I did," he said. "I thought, 'OK, maybe I just had to loosen it up.' Once I got in the inning and had a good lather going and when it came back again, I was like, 'OK. Let's shut it down and call it a day,' facing the two hitters."
Harris was an All-Star last season and went 1-2 with a 2.25 ERA and 12 saves in 66 appearances. In two seasons with the Astros, he has a 2.07 ERA and 0.97 WHIP in 137 games.
Brian McTaggart has covered the Astros since 2004, and for MLB.com since 2009. Follow @brianmctaggart on Twitter and listen to his podcast. This story was not subject to the approval of Major League Baseball or its clubs.