Santiago working on offspeed pitches
Lefty not trying to do too much prior to World Baseball Classic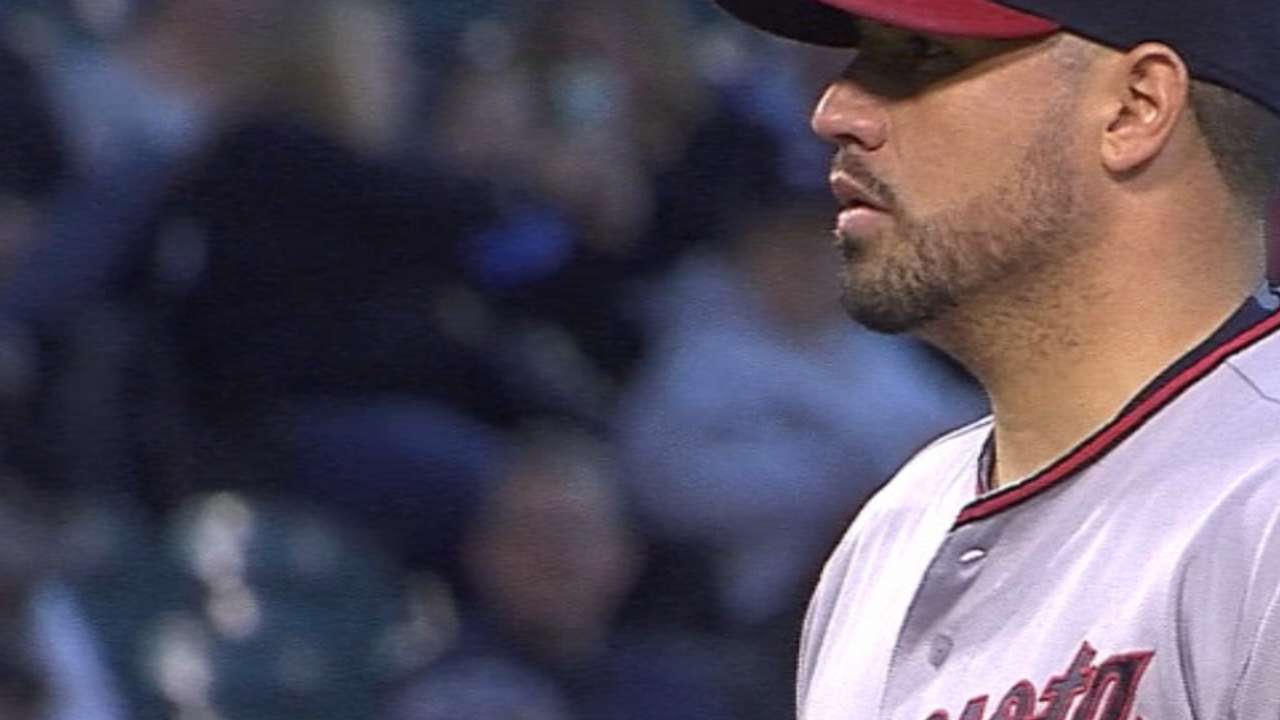 PORT CHARLOTTE, Fla. -- With only two starts before departing to join Team Puerto Rico in the World Baseball Classic on March 6, Twins left-hander Hector Santiago decided to use more offspeed pitches in his Grapefruit League debut, a 19-0 loss to the Rays on Tuesday, than he otherwise would have.
Santiago, who is tentatively scheduled to pitch against Team Mexico on March 11, gave up five runs on five hits, including two homers, in one-plus innings of work. Both homers came on screwballs, and Santiago said he had Curt Casali and Nick Franklin fooled on the pitches, but they got out in front and pulled them down the left-field line.
Despite giving up the homers, Santiago was mostly pleased with his outing, as he was working on locating his offspeed pitches in advance of the Classic.
"You want to go out there and try to get everything done," Santiago said. "You want your fastball command and your breaking stuff. You wish you had some more time to get ready and get going. But I think turning it up a little earlier will help our season. It'll get that Opening Day feeling out of the way."
Santiago, though, said he didn't alter his offseason routine because the progression to get ready for the season remains unchanged. There's more intensity in the Classic, but he'll still be limited to four innings or 60 pitches in his first outing.
"We're not going to let the Classic push me any further. I'm not going to try to go out there for another inning. It's going to four innings, and then five innings the next one and then go from there."
Santiago is slated to make another start with the Twins on Sunday against the Nationals before he departs, and is looking forward to pitching against Team Mexico in Jalisco, Mexico.
"It's exciting," Santiago said. "It's going to be a crazy crowd. I can definitely say that, for sure."
Rhett Bollinger has covered the Twins for MLB.com since 2011. Read his blog, Bollinger Beat, follow him on Twitter @RhettBollinger and listen to his podcast. This story was not subject to the approval of Major League Baseball or its clubs.