Young stars join classic Red Sox-Yankees rivalry
Iconic franchises adding elite homegrown talent to AL East landscape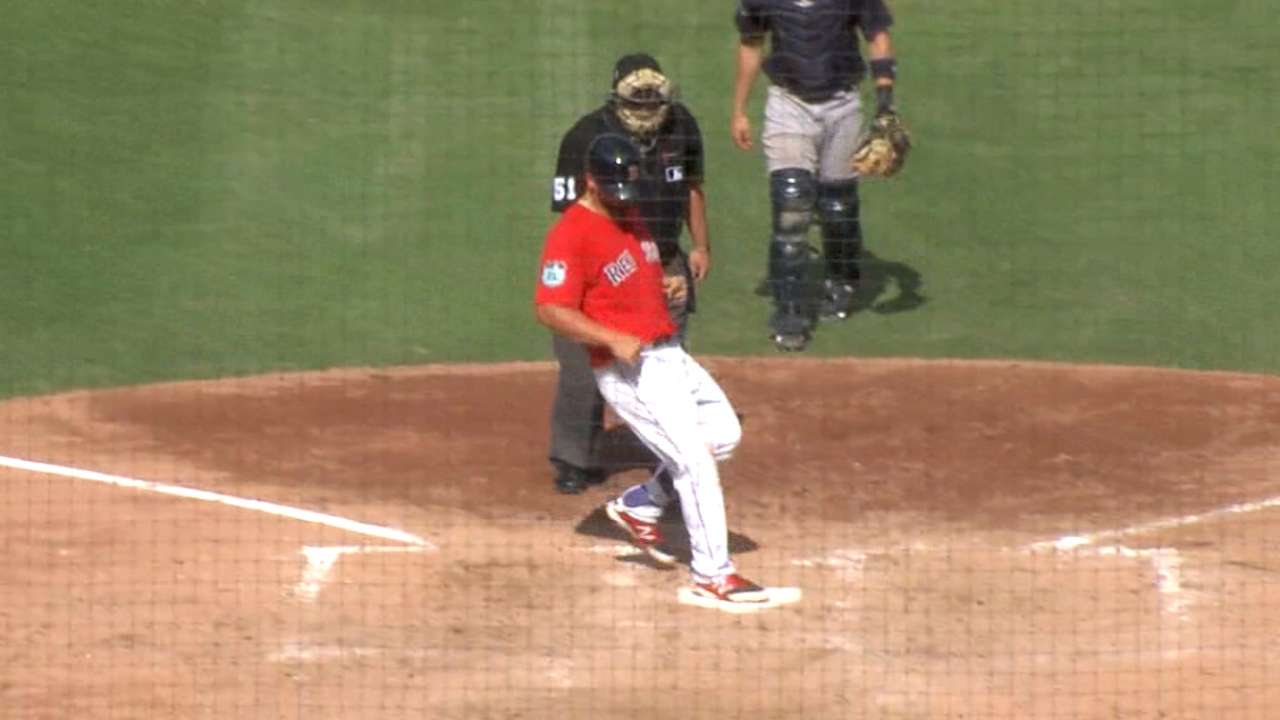 FORT MYERS, Fla. -- The rivalry goes through different stages. The upcoming chapter features exciting young players who have come up through their respective farm systems.
And as the Red Sox and Yankees met for the first time in 2017 with a Grapefruit League game on Tuesday -- New York won, 5-4 -- it was interesting to hear Yanks manager Joe Girardi's enthusiasm for the way the Boston prospects have developed into impact players.
The success that Mookie Betts, Jackie Bradley Jr., Xander Bogaerts and Andrew Benintendi have displayed serves as inspiration to Girardi and the Yankees that they are also on their way with Gary Sanchez, Aaron Judge, Greg Bird (two homers against the Red Sox on Tuesday) and their young core.
"I think when you have young kids that are prospects -- big prospects -- you want them to mature as quick as possible and make a huge impact, and that's what's happened over there," said Girardi, who is entering his 10th season as Yankees manager.
"You look at what Bradley has done, you look at what Mookie Betts has done. It looks like Benintendi is probably the next kid that's going to have a really big impact here. He's just a really good-looking player. He hasn't been up much, but you can tell he's going to be a really good player. And that's what you want from your guys."
Red Sox manager John Farrell can't help but be reminded of his team's recent past when he examines the Yankees' roster.
"They've got a high number of young players," Farrell said. "[Gleyber] Torres the shortstop, Sanchez behind the plate, Judge, Bird -- there's a growing list of young players, maybe similar to where we were two or three years ago."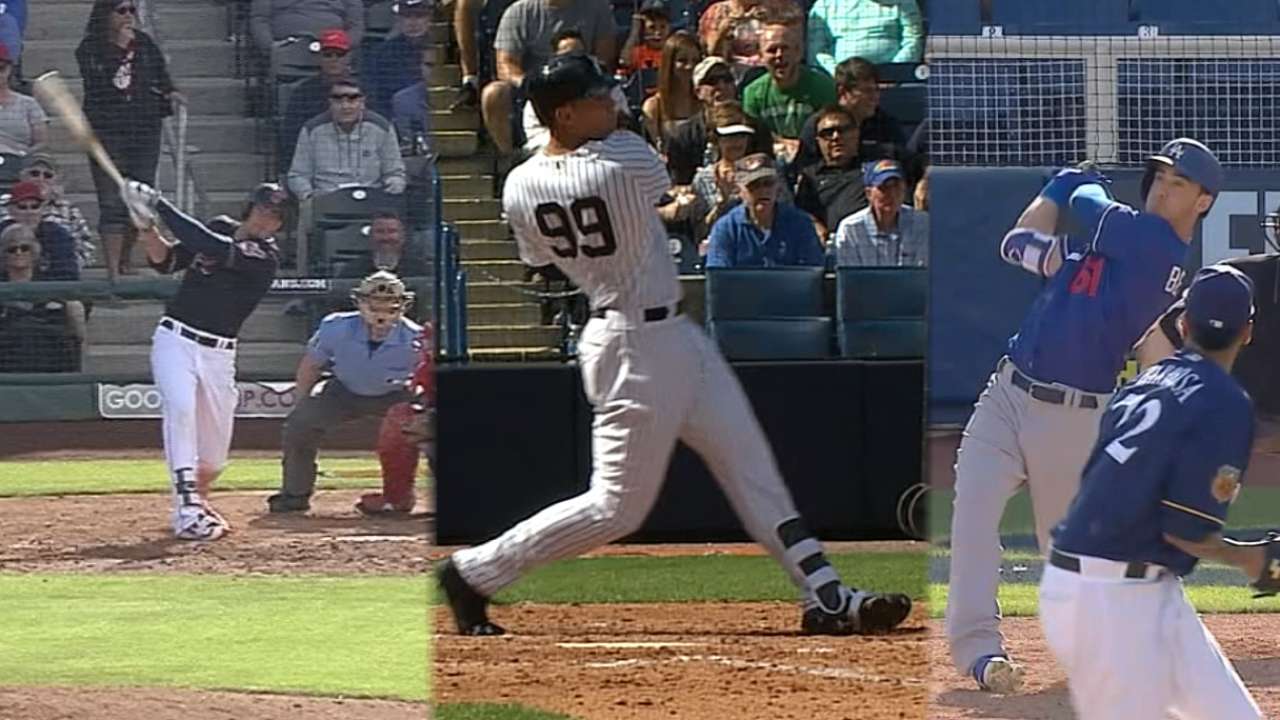 Of course, the Red Sox did go through some lumps with their young core, finishing in fifth place in the American League East in 2014 and '15. But they returned to prominence by winning the division last year, and Boston has added a pair of five-time All-Star pitchers over the past two seasons in David Price and Chris Sale.
"Obviously they were very, very good last year," said Girardi. "They lose [David] Ortiz, but they add Sale -- I know it's two different sides of the ball, but it's two great players. They're going to be very good again."
It's too early to tell how good the Yankees can be this year, but they have the respect of Farrell.
"They seem to always be able to put together a very competent, strong pitching staff," said Farrell. "Bringing back [Aroldis] Chapman, that's going to be a very good bullpen again. You never want to underestimate a group of young players and what they're capable of. They've gone through a lot of change. We don't expect this division to be any less difficult or less challenging in any one of the cities."
The Red Sox will enter the season as prohibitive favorites in the AL East, while the Yankees will be in the rare position to sneak up on people.
"Doesn't really matter," said Girardi. "You've got 162 games to figure that out, so I don't really focus on what other people say. My job is to get the team ready to play every day and to play to the best of their abilities. I don't really worry about that."
It was noteworthy that Girardi took the bus ride with his young players to face the Red Sox rather than stay home with the veterans for a home game against the Tigers.
"You've got Bird and Judge playing here," Girardi said. "You get to see Chance Adams and [Justus] Sheffield, so I'm kind of excited about it. I want to see those guys."
Ian Browne has covered the Red Sox for MLB.com since 2002. Follow him on Twitter @IanMBrowne and Facebook. This story was not subject to the approval of Major League Baseball or its clubs.