Souza raring to go with spring debut on tap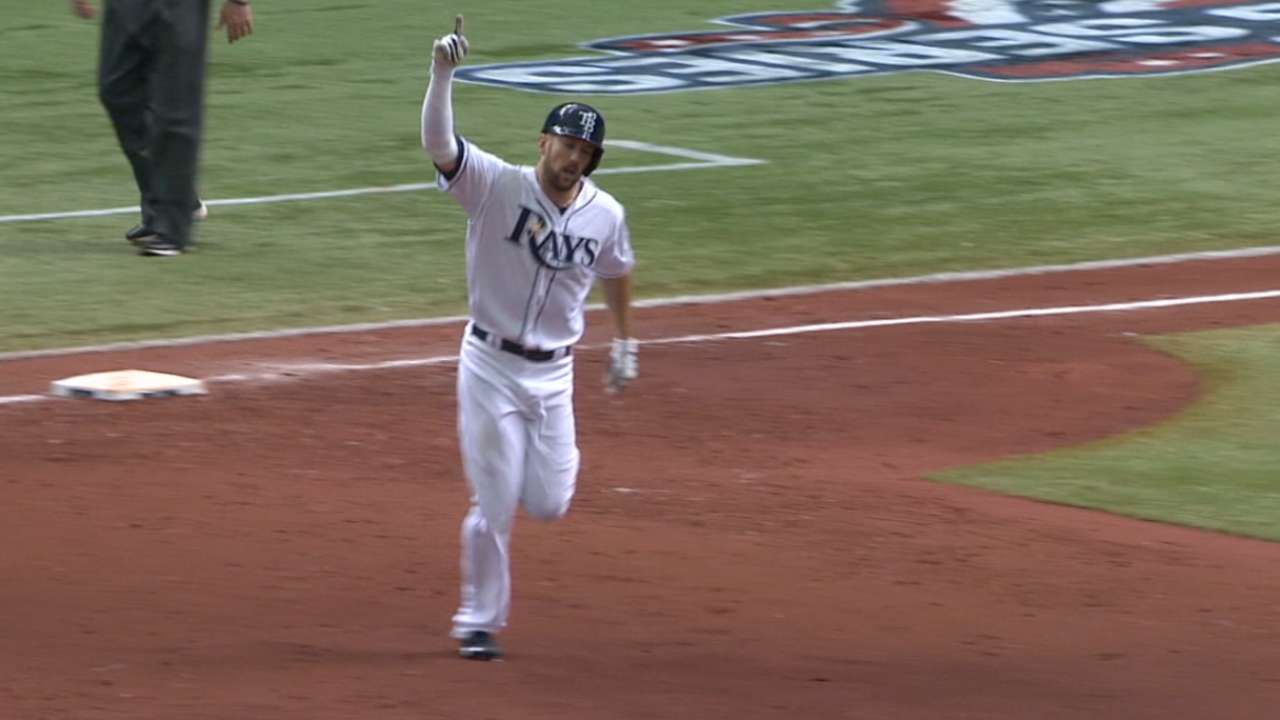 ST. PETERSBURG -- Steven Souza Jr. is ready to go. After surgery, rehab and a lot of waiting, the right fielder will get his first start of the spring Wednesday afternoon, when the Rays welcome the Phillies to Charlotte Sports Park.
Souza had season-ending hip surgery on Sept. 21 in Nashville, Tenn., where Dr. Thomas Byrd operated to debride a labral tear and an impingement of Souza's left hip.
Now that Souza is pain-free and able to pick up where he left off, he called what he went through "a great process." In doing so, he thanked the University of Washington's manual therapy, the Rays' training staff and Murphy's Corner Physical Therapy for lending a hand.
• Spring: Tickets | Ballpark | 40-man roster | NRIs
"All those people had a tremendous output and input in getting me back here for the debut tomorrow," Souza said.
Souza told reporters he felt "very blessed" to "be able to walk out tomorrow and be in that lineup."
"I think if we needed to, I could have walked out Day 1," Souza said. "But getting that extra week because of the [World Baseball Classic], it's just going to be so instrumental for recovery and the long season. So it's going to be an exciting time."
Being pain-free while playing the game he loves -- as well as being pain-free away from the field -- and being able to return before the start of the 2017 season has validated Souza's decision to have the surgery before the 2016 campaign ended.
"Totally," Souza said. "It's never an easy decision to say, 'I want to go under the knife and get surgery.' But looking back on it now, I'm very thankful I made the decision I made. My quality of life off the field is great. My lower half is back. Just looking forward to get back out there and see how it responds in a game."
Souza allowed that he could do all kinds of hitting, fielding and running drills, but he still needed to play in a game to gauge where he's at physically.
"That's the ultimate test," Souza said. "You can do all the stresses you want. I think everybody has prepared me the best they can. ... So we'll see. I'm looking forward to this test."
Bill Chastain has covered the Rays for MLB.com since 2005. This story was not subject to the approval of Major League Baseball or its clubs.