Chemically treated balls closer to use in Majors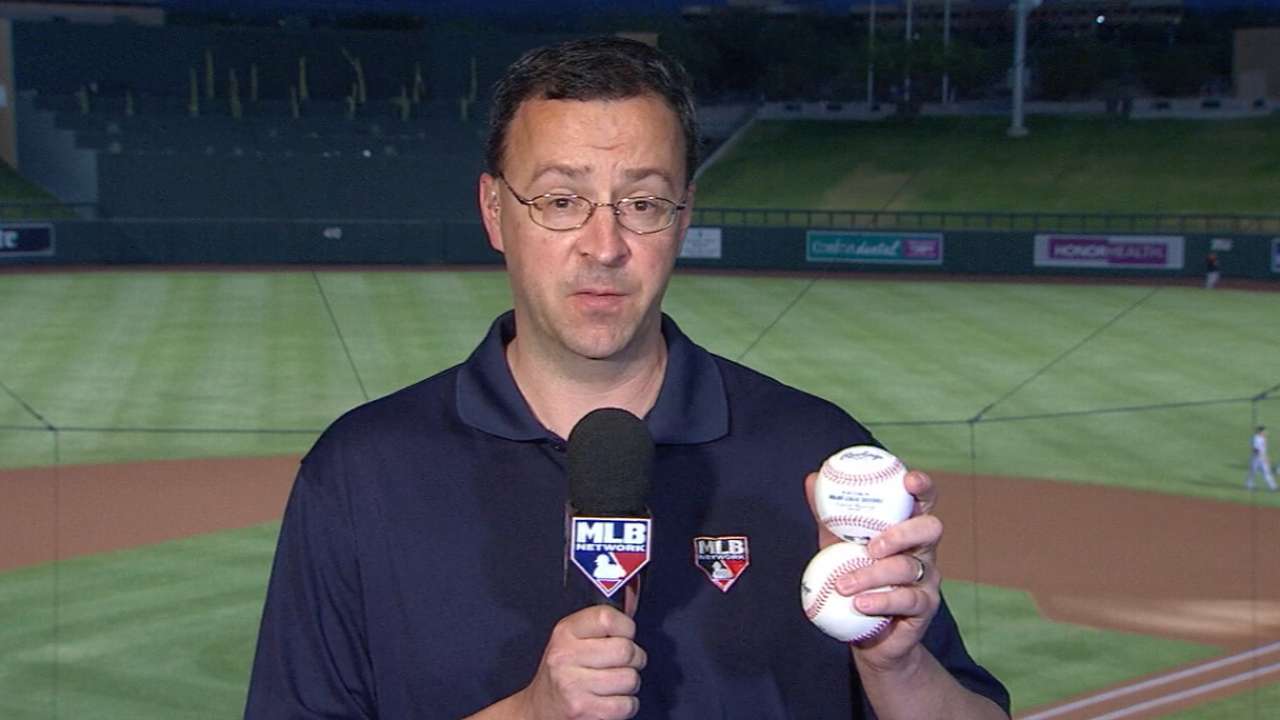 Major League Baseball could soon be using a new baseball covered with a proprietary chemical designed to give the ball a tackier feel.
MLB.com reported in November that MLB experimented in three Arizona Fall League games with the new Rawlings balls. And Mike Thompson, an executive vice president at the company, told Yahoo Sports, "We think we're close now. We're just waiting for MLB to give us the go-ahead when they want it."
The purpose is to eliminate the need to rub down the balls before each game with a special mud that takes the gloss off the surface and makes it easier to grip. It would also, in theory, mean that pitchers would no longer need rosin bags, pine tar, sunscreen or any other foreign substance to keep the ball from slipping out of their hands.
The biggest difference in the balls to the naked eye is that they're whiter and brighter, because mud isn't applied to the surface before they're put into play.
Paul Hagen is a reporter for MLB.com. This story was not subject to the approval of Major League Baseball or its clubs.