MLB.com Columnist
Phil Rogers
Thames rides KBO tear into Majors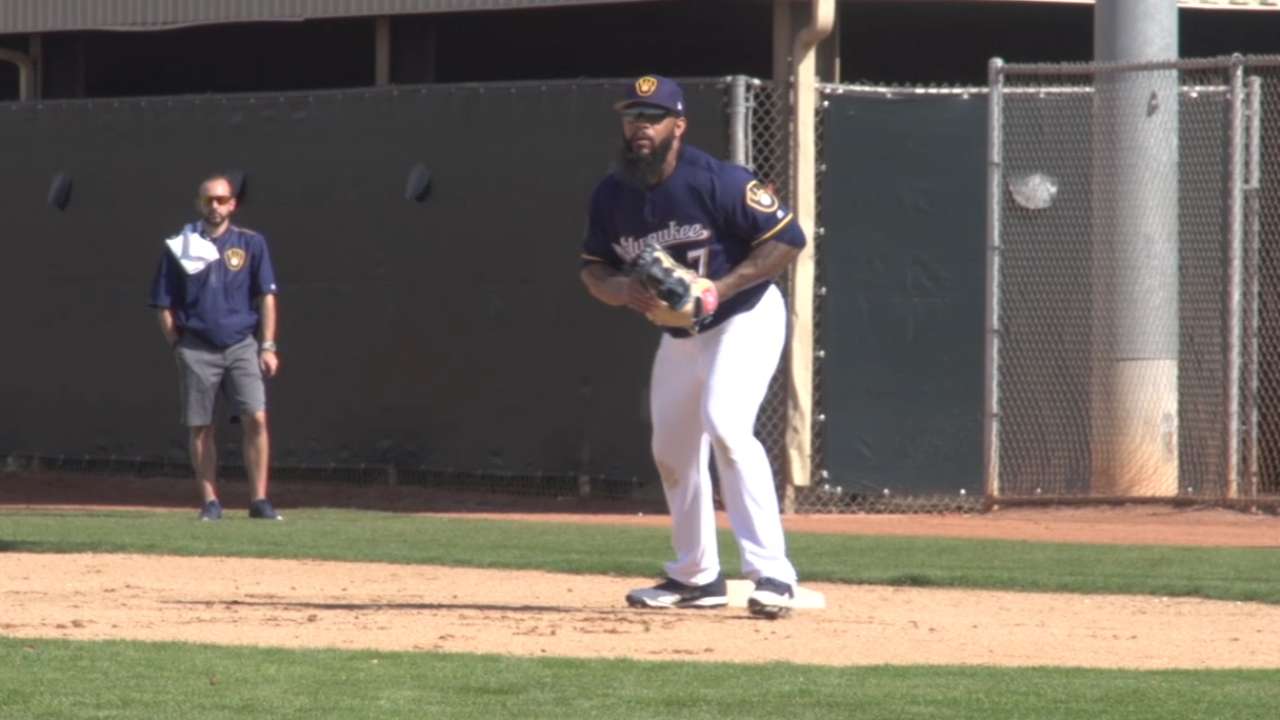 PHOENIX -- Eric Thames has gotten over the shock. But three months later, he's still filled with joy about one of baseball's most intriguing developments in the offseason.
The Brewers non-tendered first baseman Chris Carter, the National League home run champion, to open up a spot for the 30-year-old Thames, who spent the past three years giving fits to pitchers in Korea.
It's going to be fascinating to see how he fits into a team seemingly on its way up in the highly competitive NL Central.
• Spring Training: Info | Tickets | Schedule | Gear
"I think he's in a great spot because he's got something to prove," Brewers manager Craig Counsell said Monday. "We have to balance that a little bit -- that desire of something to prove, impress -- with our confidence he belongs here. … To me, it's a good fit. I think he's got something to prove but is grateful he's got this opportunity."
Thames was the Opening Day left fielder for the Blue Jays in 2012. He hit 40 home runs for the NC Dinos of the Korea Baseball Organization last year, bringing his KBO total to 124 over three seasons. Thames knew he was headed for bigger things, but he was blown away when he received a three-year deal from Milwaukee. It is worth $16 million and can increase to $22.5 million if an option for the 2020 season is exercised.
"There are always rumors," Thames said. "You hear teams are looking at you, but you never know what's going to happen. I thought I was going to be playing in Japan. I was, 'OK, I'll go to Japan, probably get a multiyear deal, good money.' Then I got back and the Brewers called my agent, met with him and it was done. Man, it's good to be back home."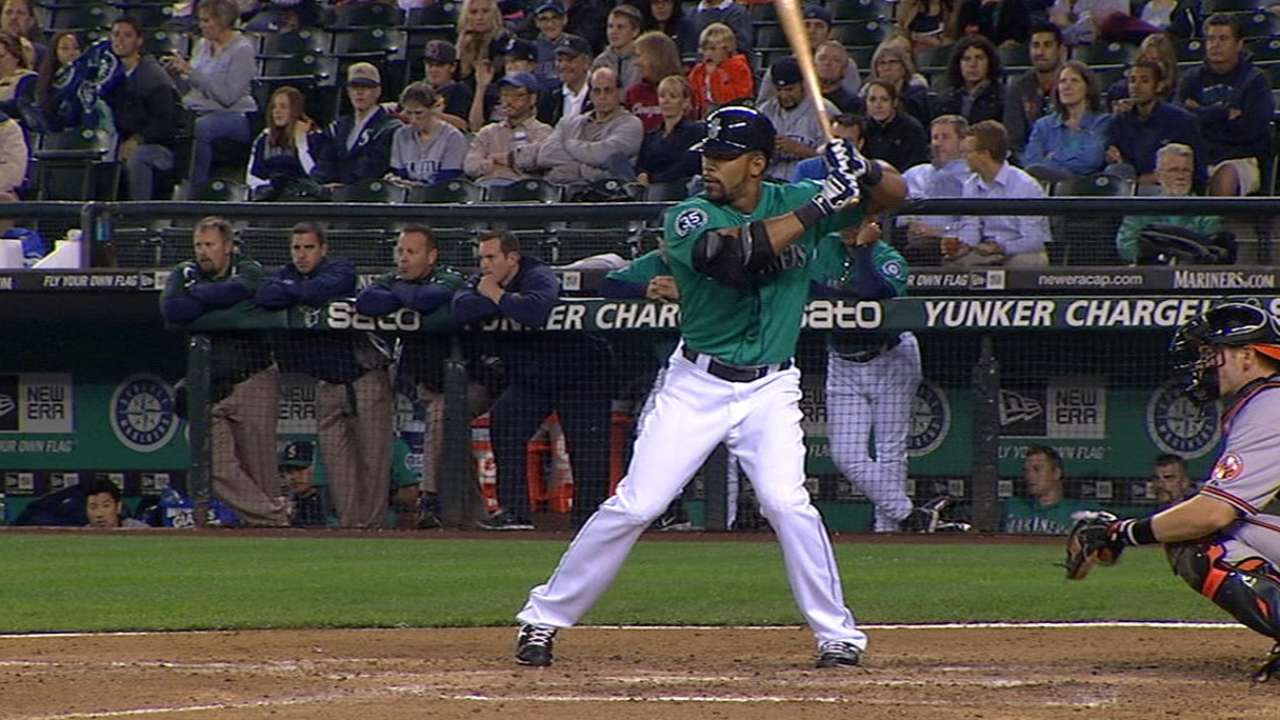 Toronto drafted Thames as a Pepperdine University senior in 2008. When he lost his foothold with the Blue Jays, his career became confusing. Thames passed through three organizations in six months in 2013 before opting to sign with the Dinos for the '14 season.
It was there that something clicked. Thames struggled against the breaking pitches that are the trademark of the KBO for half a season, becoming so stressed out at one point that he learned a coping mechanism that he's put into the daily routine he's using this spring.
Thames starts his days with meditation, which he taught himself through books and articles when he was at his lowest point.
"It was a way to handle stress in Korea," Thames said. "It's crazy how it keeps you calm, 10 minutes, sitting on my heels and breathing, every day. I also do visualization. Imagine different pitchers, angles, curveballs, fastballs. It's crazy, but it really helped my plate discipline a lot -- visualizing strikes and [pitches that are] not strikes."
The KBO is considered a breaking-ball league, and Thames was not a breaking-ball hitter. But he had to become one to survive.
Thames got himself turned around in the second half of 2014 and finished his three years in Korea batting .348 with a 1.171 OPS. He walked 103 times in 2015, when he rarely got himself out chasing bad pitches. Thames felt a freedom that he rarely experienced while trying to impress managers and scouts in North America.
Thames is the third hitter from the KBO to receive a multiyear Major League contract in the past three years. The Pirates signed infielder Jung Ho Kang, and that move was followed by the Twins' deal with first baseman-DH Byungho Park.
Those deals have brought mixed results, which might be why the statistical forecasts for Thames are all over the board.
One well established model -- Steamer -- projects Thames will be the seventh-best power hitter in the Major Leagues this season, ahead of Josh Donaldson, Kris Bryant and Manny Machado. That seems unlikely, as there would have been a major bidding war for Thames if teams' internal projections were anywhere near as optimistic.
Counsell wonders how Thames will fare when he faces power arms like the Mets' starting pitchers and late-inning relievers throughout the Majors.
"He has an adjustment [ahead of him], and he knows that," Counsell said. "The adjustment is the velocity. This league has the best velocity in the world. That's the adjustment."
Thames, unlike Carter, is not a one-tool player. He stole 40 bases in 2015 (but only 13 last season) and has quickness that could be an asset at first base or even in left field, if he's needed out there.
"He's an athletic kid, in great shape," Counsell said. "He's very well put together."
It's time to see what he's got.
Phil Rogers is a columnist for MLB.com. This story was not subject to the approval of Major League Baseball or its clubs.