Bogaerts set for long journey to South Korea
Red Sox shortstop will shift to third for Team Netherlands in Classic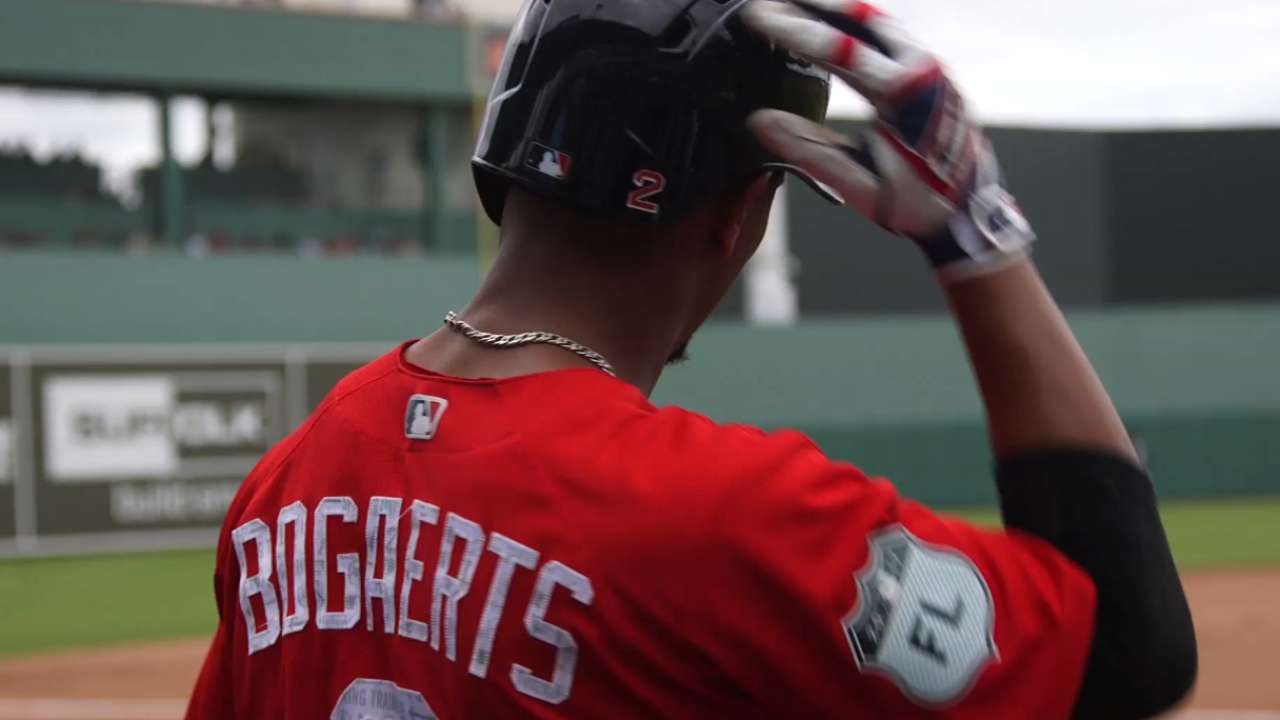 FORT MYERS, Fla. -- Red Sox shortstop Xander Bogaerts is now ready for liftoff to the World Baseball Classic.
After belting two hits in a 7-2 loss to the Cardinals on Monday, Bogaerts geared up for Tuesday's all-day flight to South Korea, where he will join his Netherlands teammates.
• Complete World Baseball Classic coverage
"It's going to be fun. The travel is probably the only bad part. Being there playing baseball is definitely something you can't pass on," said Bogaerts.
Bogaerts will fly to Atlanta and then catch a connection to Seoul which he expects will take about 15 hours.
"I've been talking to the doctors here and they've been trying to put a plan for me to go over there to not be too tired, and to try to adjust to that time zone quick," Bogaerts said.
For the Netherlands, Bogaerts will play third base.
"I'm going to play baseball. I'm not going on vacation," Bogaerts said. "I'll be in baseball mode and I'll be playing in some competitive games, playing for some real important things for the country and playing with teammates you grew up playing with or against, so it should be fun."
Brock Holt will get most of the playing time at shortstop while Bogaerts is away from camp.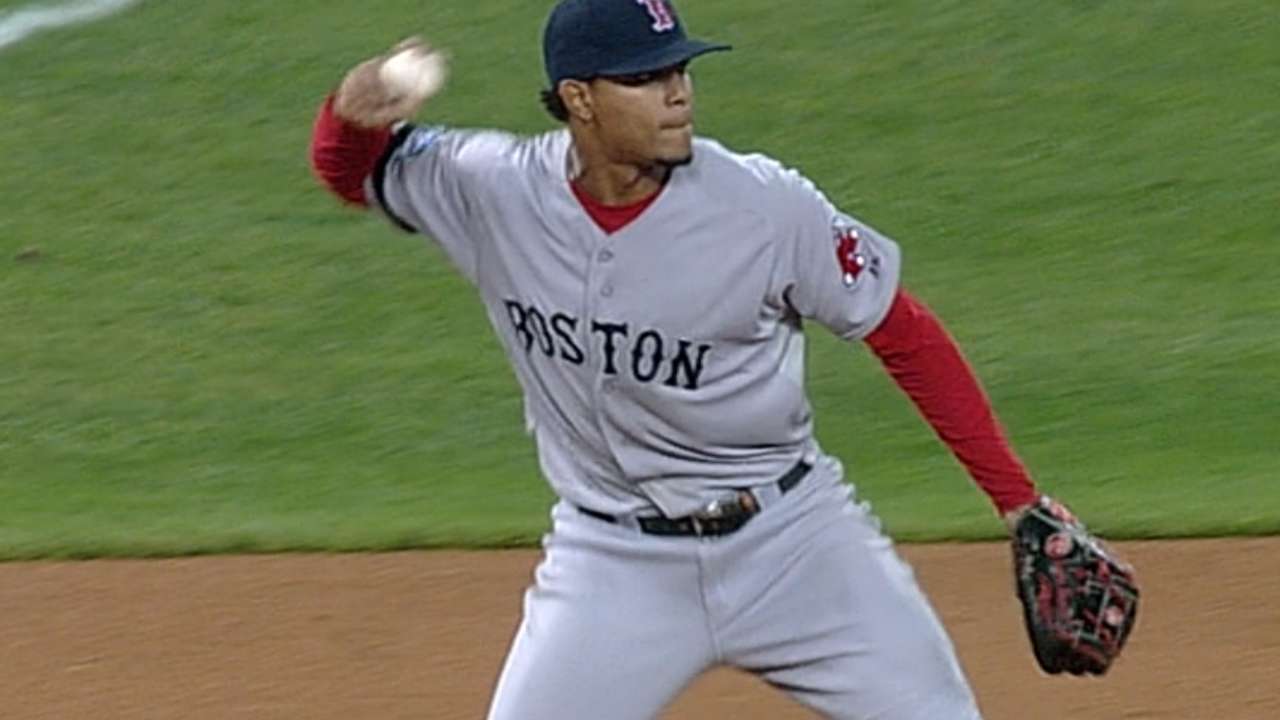 Red Sox manager John Farrell has full confidence that Bogaerts will be fully ready for the start of the season, despite a disjointed Spring Training.
"We sent him off with some decent timing," said Farrell. "And I think overall our regular position players, you can see the timing start to come around better with everyone. Particularly with Bogey, who is going to be facing some more elevated competition here in the next week to 10 days. Just to get three at-bats in two or three games for him was needed before he heads East. In our case with Bogey, at least there's a known commodity here, a guy who has been here three full seasons."
The World Baseball Classic runs from March 6-22. In the U.S., games will air live exclusively in English on MLB Network and on an authenticated basis via MLBNetwork.com/watch, while ESPN Deportes and WatchESPN will provide the exclusive Spanish-language coverage. MLB.TV Premium subscribers in the U.S. will have access to watch every tournament game live on any of the streaming service's 400-plus supported devices. Internationally, the tournament will be distributed across all forms of television, internet, mobile and radio in territories excluding the U.S., Puerto Rico and Japan. Get tickets for games at Marlins Park, Tokyo Dome, Gocheok Sky Dome in Seoul, Estadio Charros de Jalisco in Mexico, Petco Park, as well as the Championship Round at Dodger Stadium, while complete coverage -- including schedules, video, stats and gear -- is available at WorldBaseballClassic.com.
Ian Browne has covered the Red Sox for MLB.com since 2002. Follow him on Twitter @IanMBrowne and Facebook. This story was not subject to the approval of Major League Baseball or its clubs.