Hahn talks Quintana, deals that fell through
White Sox GM says 'no economic pressure' to move lefty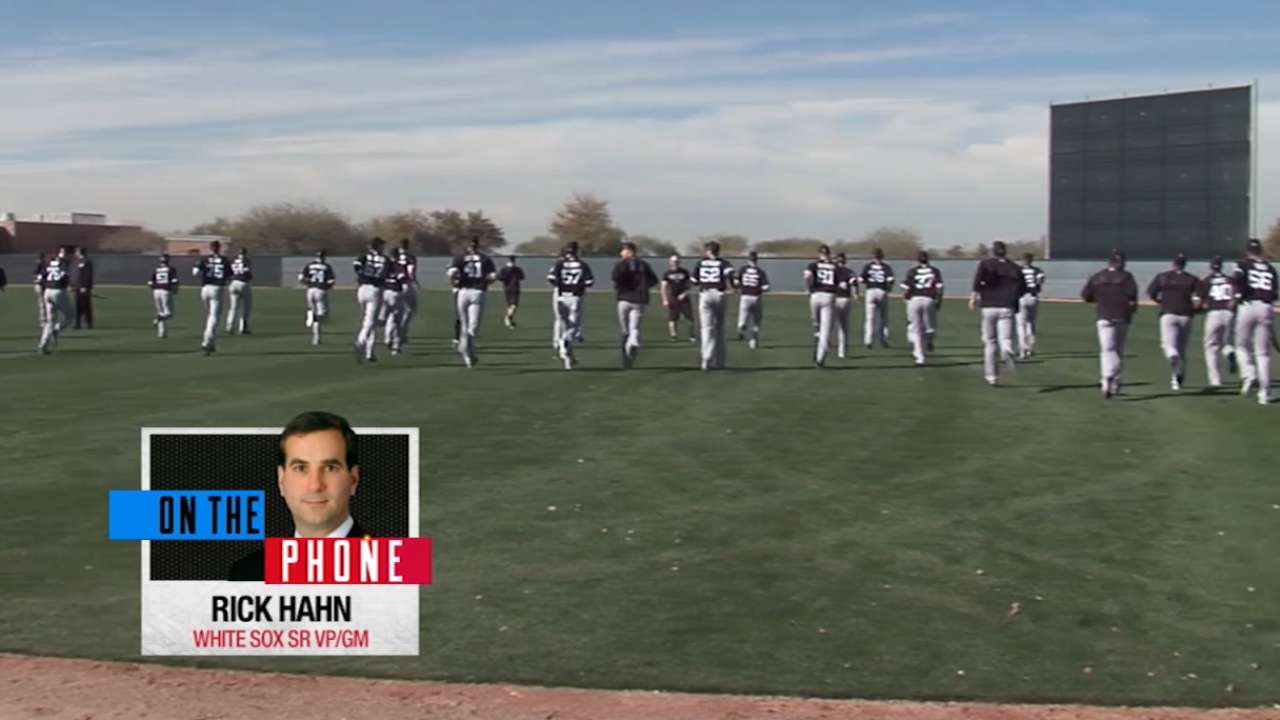 Executing these deals provides an exhilarating feeling for Hahn. But it's not as pronounced as the frustration felt for those big trades that got away at the last second, two of which Hahn said fell through during this past offseason.
"Unfortunately the frustrations stick with you longer then the closing of the deal," Hahn told MLB.com during a recent extended interview. "I remember distinctly after we came to an agreement with Washington on the Eaton deal, I was in the other room talking to [Washington general manager] Mike [Rizzo] and came out and told the group, 'All right, we've got a deal pending medicals.'
"I think it was [White Sox chairman] Jerry [Reinsdorf] who said, 'That's great. What's next?' That's sort of the mentality of everyone in the room. You get moving for the next one. So the ones that fall apart, that frustration lingers a little longer than the satisfaction of getting a deal done."
Fans have echoed Reinsdorf's sentiment concerning what's next for the White Sox. Hahn laughs when admitting to abusing the word "druthers" during the past couple of months, as in, if the White Sox had their druthers, they would have followed those two trades with a couple more.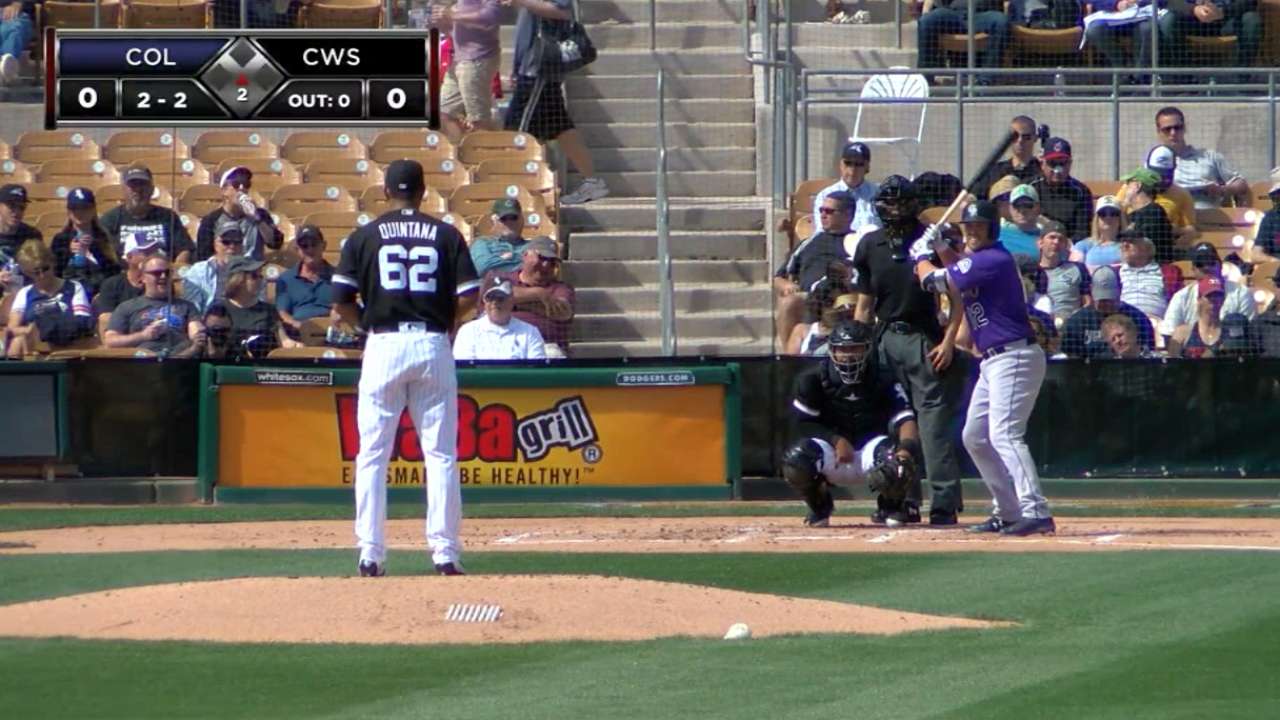 Jose Quintana holds the most value among those on the White Sox active roster, an All-Star southpaw under control for four years at around $36 million. As Hahn has frequently pointed out, Quintana fits on all 30 teams -- including the White Sox. So if Quintana is the next player to be moved in the rebuild, there's no reason to settle.
"Certainly given his four years of control, Quintana is controlled through the period of time at which we expect to be back in the thick of things," Hahn said. "It is conceivable that he remains an important part of this going forward.
"If we were to move him, it's going to be a function of the return, [and] ... dictated by his performance, the amount of control left, availability of alternatives and all that. It could get to the point where our ask decreases or it's conceivable our ask increases in the future. But frankly, there just hasn't been an offer on the table that has made us feel like, 'Boy we better move now or we are going to be kicking ourselves.'
"All we are evaluating right now is the appropriateness of the return today and whether it makes sense to move forward on that," Hahn said. "There's no economic pressure. There's no timing pressure. It's more about making sure if we were to make a major move, that we are getting an appropriate return."
Scott Merkin has covered the White Sox for MLB.com since 2003. Read his blog, Merk's Works, follow him on Twitter @scottmerkin, on Facebook and listen to his podcast. This story was not subject to the approval of Major League Baseball or its clubs.