Hanley hopes shoulder heals in time for Classic
Red Sox slugger slated to join Dominican Republic team Friday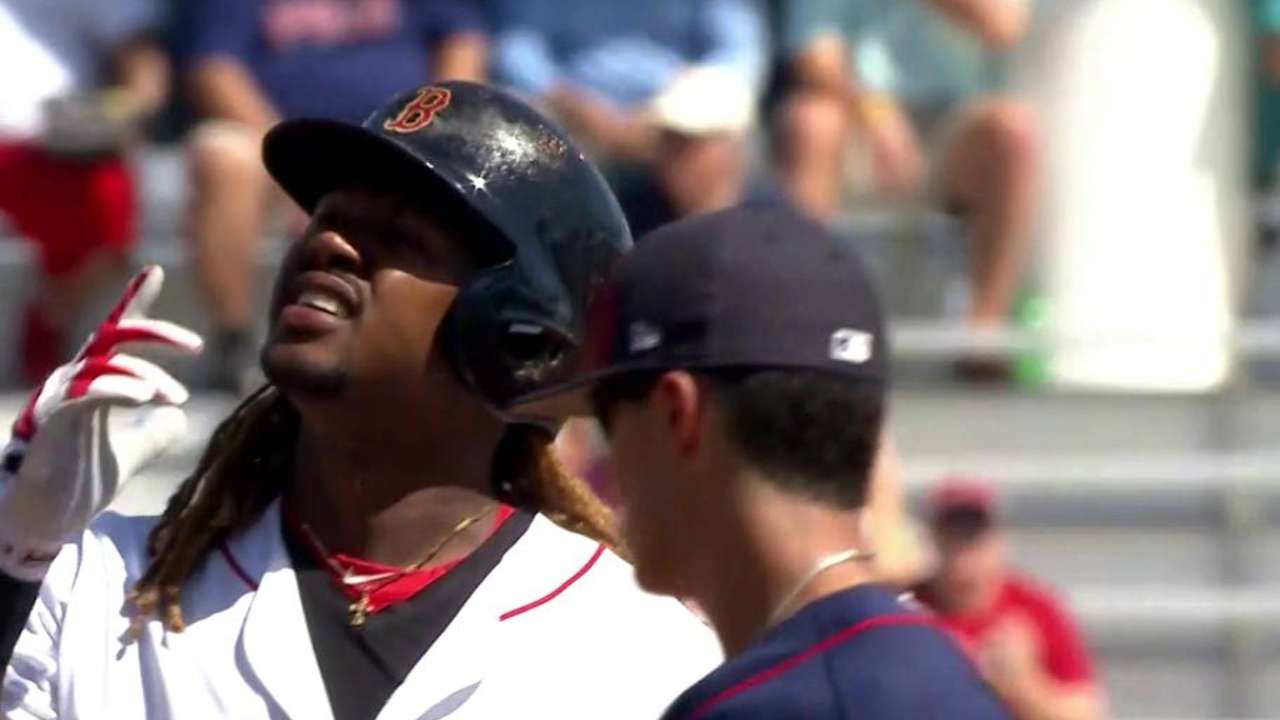 FORT MYERS, Fla. -- Slowed by a sore right shoulder early in Spring Training, Hanley Ramirez will use the coming days to determine whether he can stick with his original plan of playing in the World Baseball Classic.
"I don't know," Ramirez said. "[Red Sox manager] John [Farrell] told me we'll talk about it and what's the best thing for me and the team. So let's see what happens."
• Complete World Baseball Classic coverage
Ramirez still hopes that he can join the Dominican Republic club in the quest to repeat as champions of the tournament.
"Definitely. But he's the boss," Ramirez said of Farrell. "We've got a good season ahead of us so I don't want to miss that. That's what we're here for. "
At this point, Farrell didn't sound as if he was discouraging Ramirez from playing for the Dominican.
"I don't know that we're at that point right now," said Farrell. "We're working through ramping up his throwing program. That has taken a little more time than anticipated coming in. We've got to kind of take that day to day, how much intensity with the throwing. So we're just working through some soreness in the shoulder."
Ramirez is scheduled to join the Dominican Republic squad in Miami on Friday.
The slugger has been getting his at-bats in Grapefruit League games, and served as the designated hitter again Monday. Until the shoulder soreness clears up, Ramirez won't play first base for either the Red Sox or the Dominican Republic.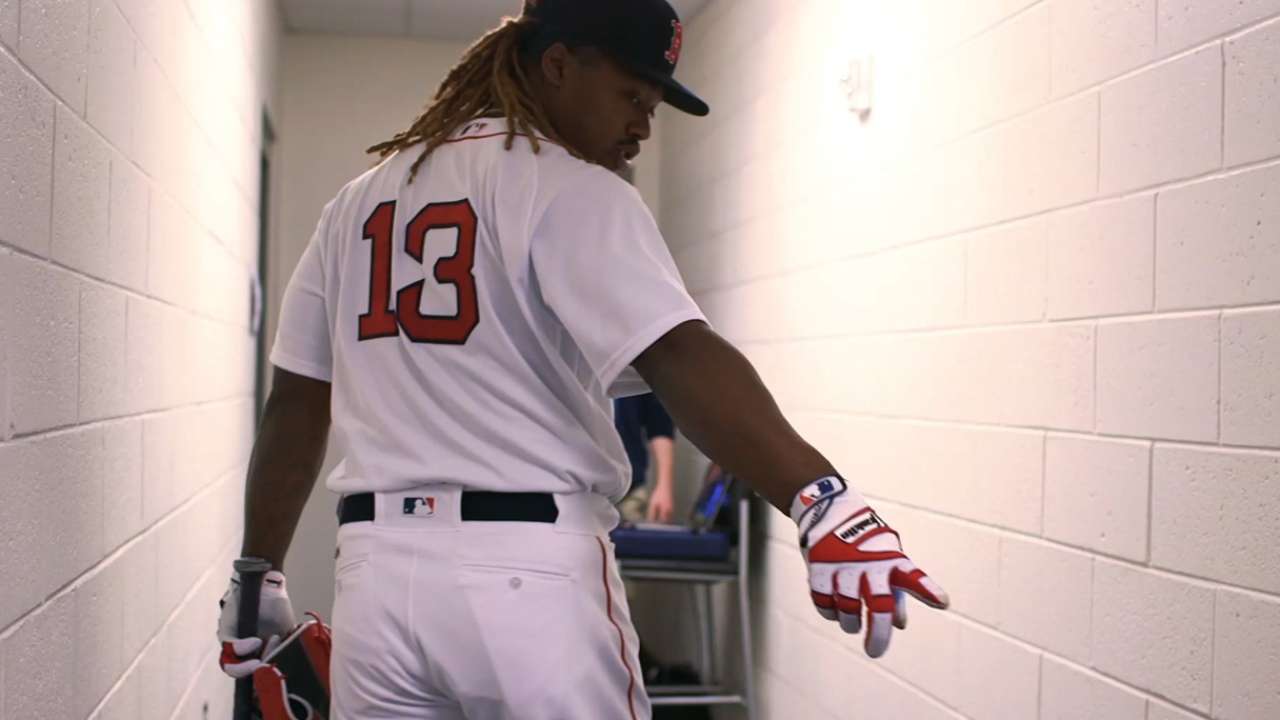 The plan for Ramirez this season is to be the DH against righties and the first baseman against lefties.
"We're taking everything slowly," said Ramirez. "It's a long Spring Training. It's not pain, I just lift a lot in the offseason always and you just get tight."
The World Baseball Classic runs from March 6-22. In the U.S., games will air live exclusively in English on MLB Network and on an authenticated basis via MLBNetwork.com/watch, while ESPN Deportes and WatchESPN will provide the exclusive Spanish-language coverage. MLB.TV Premium subscribers in the U.S. will have access to watch every tournament game live on any of the streaming service's 400-plus supported devices. Internationally, the tournament will be distributed across all forms of television, internet, mobile and radio in territories excluding the U.S., Puerto Rico and Japan. Get tickets for games at Marlins Park, Tokyo Dome, Gocheok Sky Dome in Seoul, Estadio Charros de Jalisco in Mexico, Petco Park, as well as the Championship Round at Dodger Stadium, while complete coverage -- including schedules, video, stats and gear -- is available at WorldBaseballClassic.com.
Ian Browne has covered the Red Sox for MLB.com since 2002. Follow him on Twitter @IanMBrowne and Facebook. This story was not subject to the approval of Major League Baseball or its clubs.