Ausmus: Machado, Bell among positives
Third baseman's slick plays, reliever's tidy inning are upsides for Tigers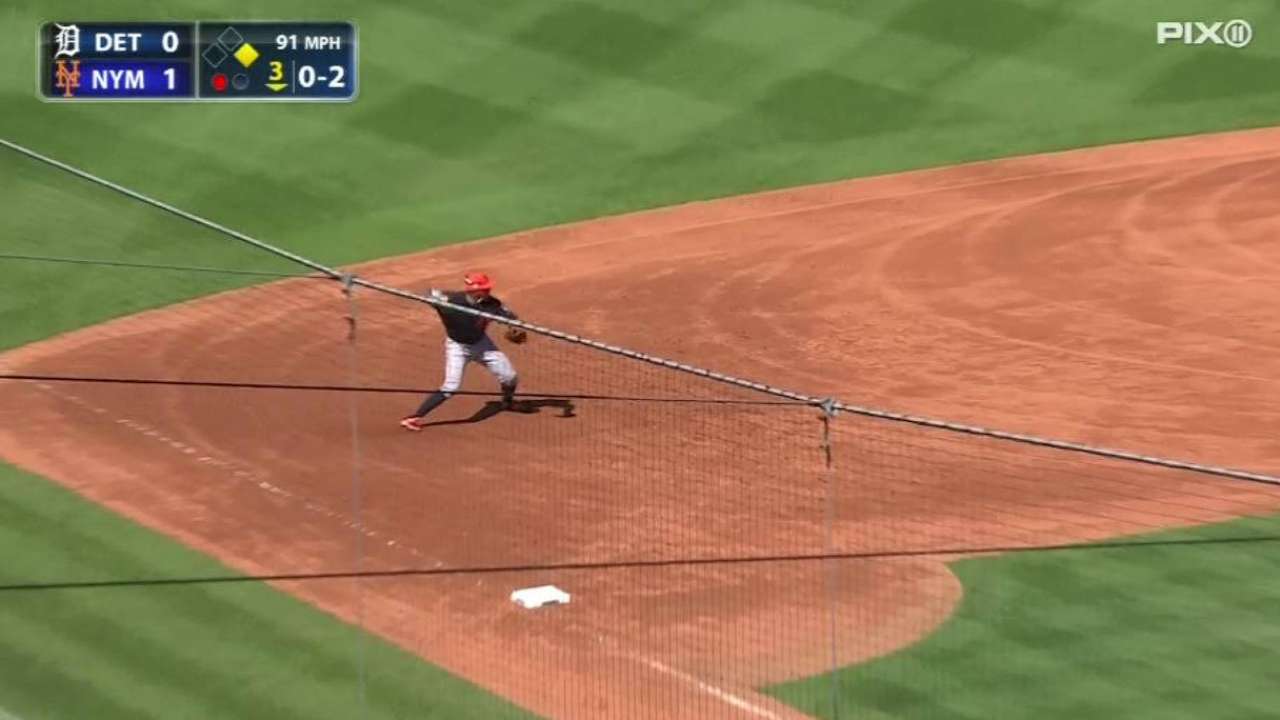 PORT ST. LUCIE, Fla. -- Few regulars made the two-and-a-half-hour bus ride on Sunday to the east coast of Florida, where the Tigers took on the Mets at First Data Field. And despite a 5-2 loss, manager Brad Ausmus took away some positives from the game.
"We didn't score many runs, we had some guys hit the ball well," Ausmus said. "Austin Green hit the ball well twice. Couple other guys hit the ball right at people."
In general, the Tigers' skipper appeared pleased with the effort his "travel squad" put forth and wasn't too concerned with the outcome.
"It's a Spring Training game, third game of the exhibition season," Ausmus said.
Dixon Machado, a newbie to third base, made a couple of nice stabs.
"I'm not sure how he caught that second one," Ausmus said of a liner that Machado laid out for, but it was the earlier one-hopper on the backhand side that stunned even Machado.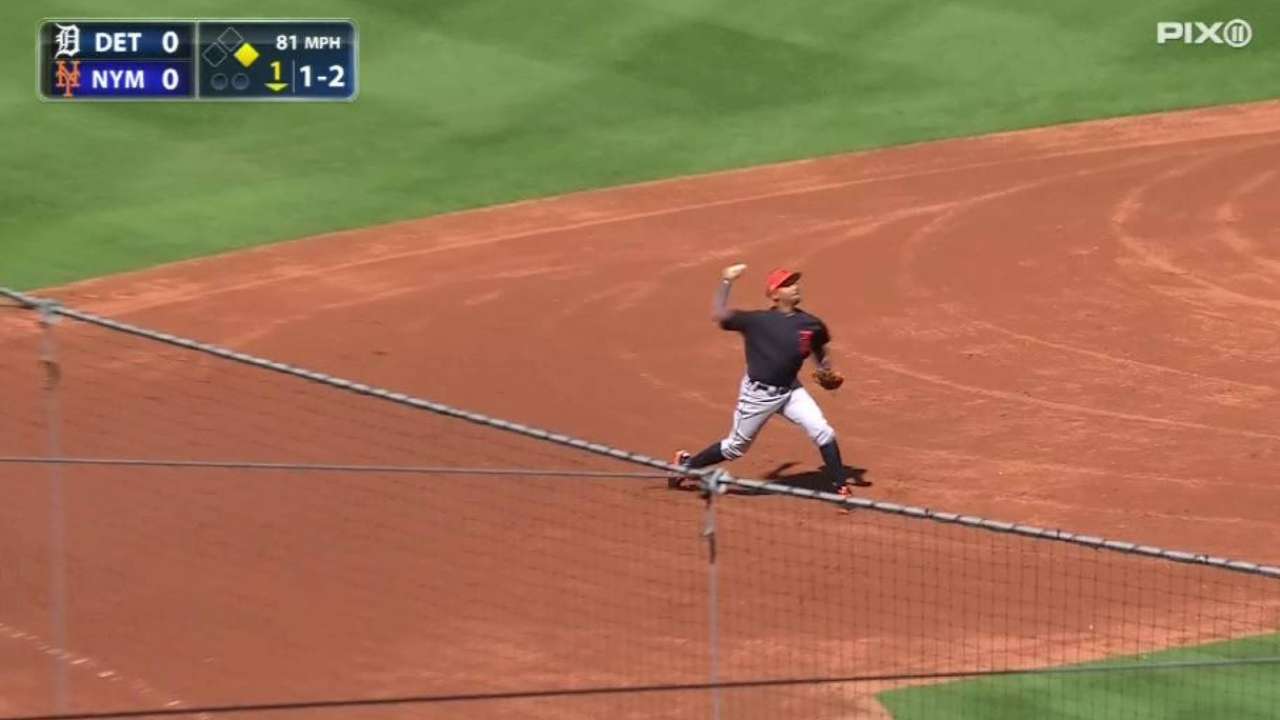 "I don't know how I got it," said Machado, who had little reaction time to spear the hot shot.
Machado played the position like a veteran.
"He did a nice job over there," Ausmus said. "I wasn't worried about him. He's got very good hands."
In addition, reliever Chad Bell, new to the Tigers' bullpen, was about as effective as could be in his inning of work. The lefty threw five pitches, striking out a batter and getting the other two on first-pitch groundouts.
"We said in camp that he's a guy that intrigues us; kind of a power left-handed arm, 93-94 miles an hour," Ausmus said. "But we really want to see him pitch, and we want to see how left-handed hitters react to him.
"Today was a good outing for him. We'd like to see more. We've got time."
Worth noting
• Third baseman Nick Castellanos remained back in Lakeland, Fla., on Sunday with flu-like symptoms and didn't travel with the team to Port St. Lucie to face the Mets. Ausmus said he spoke with Castellanos last night and said he's feeling better.
"He stayed back in Lakeland to hit and throw," Ausmus said. "He's on the road to recovery."
Glenn Sattell is a contributor to MLB.com. This story was not subject to the approval of Major League Baseball or its clubs.