Norris tests new windup in first spring start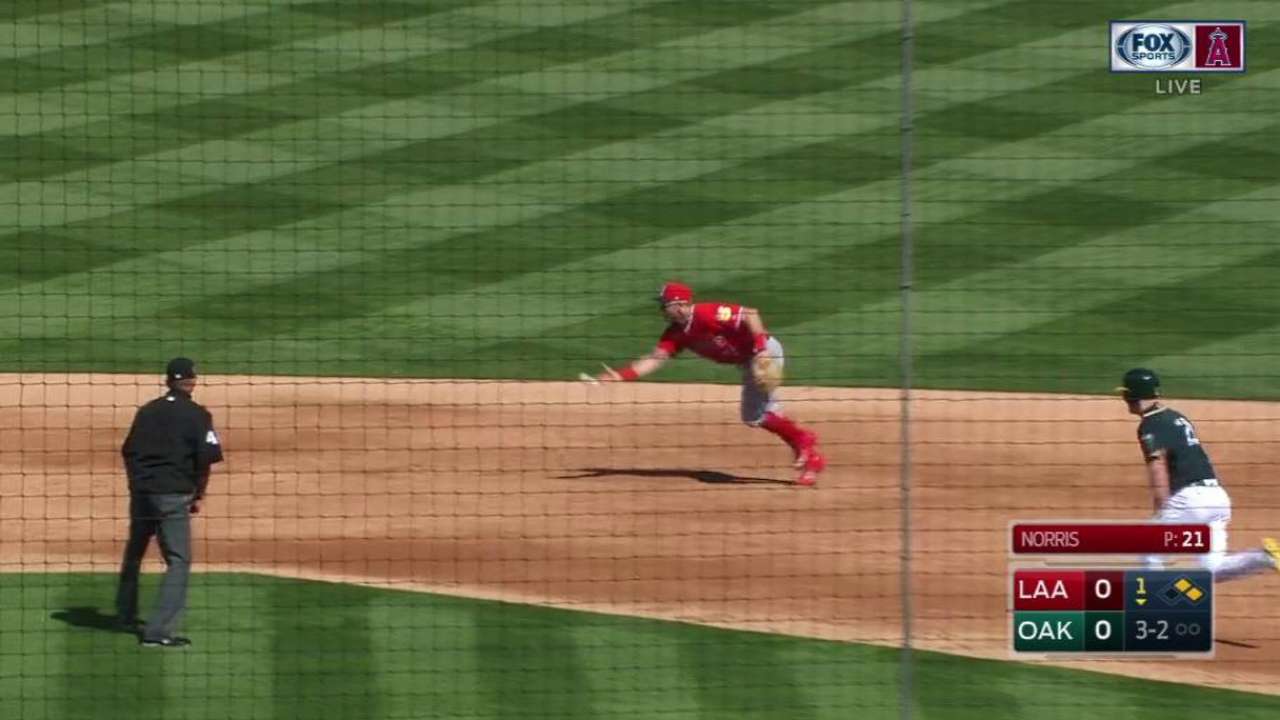 MESA, Ariz. -- Right-hander Bud Norris debuted a new delivery Sunday while making his first start of the spring in the Angels' 5-3 win over the A's at Hohokam Stadium.
Norris, who is in the running for the fifth spot in the Angels' rotation, needed 40 pitches to get through 1 2/3 innings, but he said he was more focused on working on his mechanics. The 31-year-old veteran said his windup now features an anchored right foot, which he hopes will help with his consistency and direction to home plate. Norris said he used to rock back before planting his foot and initiating his delivery.
"It was interesting the first time out there doing it in a game," said Norris, who signed a Minor League deal with the Angels last month. "I felt really comfortable with it in my live batting-practice session the other day, but obviously in the game scenario, it's a little bit different. Getting comfortable from the windup is going to be a little bit for me."
Norris has spent most of his eight-year career in the Majors as a starter, but he said he's amenable to working out of the bullpen if that's where he fits best.
"I'm at the point in my career where I'll do anything that's best for the club because I want to help this team win," Norris said. "I just see that the swingman is such an important role for a lot of clubs. I know I can give innings in any role."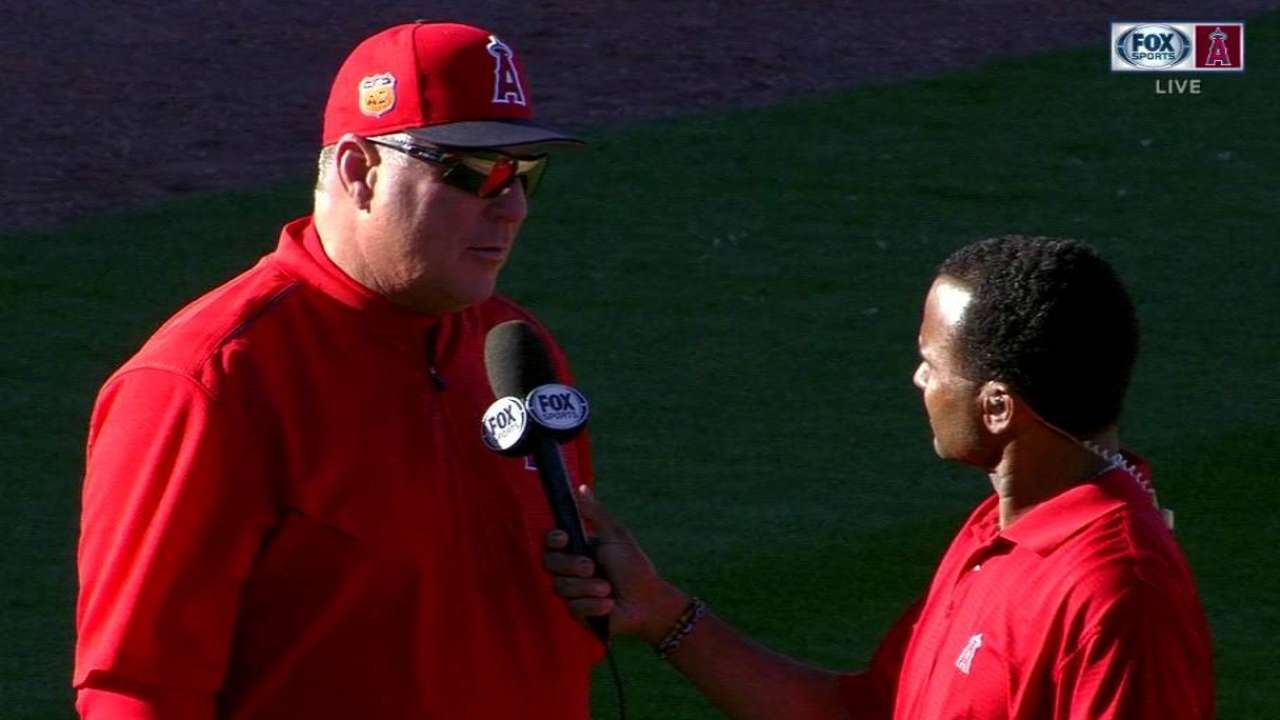 Worth noting
• Right-hander Garrett Richards threw his first live batting-practice session of the spring Sunday with no issues. Richards, who is coming off stem-cell treatment to treat a partially torn ulnar collateral ligament, will likely make his Cactus League debut next week.
• Manager Mike Scioscia said the Angels' regulars who have not yet appeared in spring games -- including reigning American League MVP Mike Trout -- will play Monday against the Padres at Tempe Diablo Stadium. Albert Pujols, who is rehabbing from foot surgery, will be the exception.
Maria Guardado covers the Angels for MLB.com. This story was not subject to the approval of Major League Baseball or its clubs.